---
---
Paisley Grace Montgomery
---
---
| Nickname |
Paisley usually goes by, well, Paisley. There aren't many ways to shorten her name. However, there are a few people who call her "Pais" or "pais-pais" when teasing her. She has other nicknames like "squirt" (even though she's taller, by an inch, than her older sister), "cricket" (her father calls her this because when she was younger she used to drag him out in the evening during the summer months to hunt crickets), and the list could go on. She loves giving nicknames as much as she enjoys receiving them.
| Age |
Seventeen


"And three fourths, I have a birthday soon."
| Gender |
Female
---
---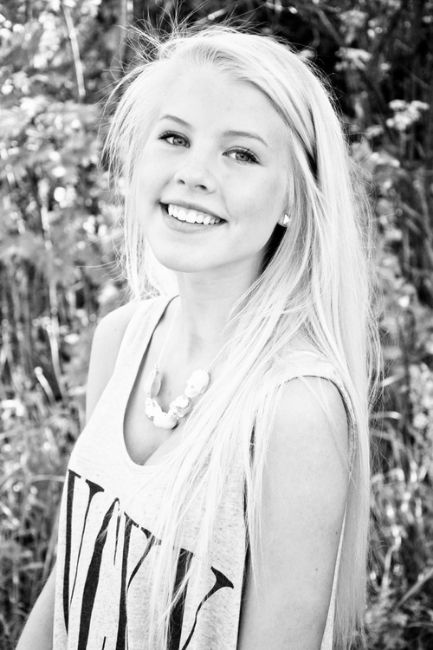 | Appearance in Description |
In comparison to her sister, Paisley is what you would consider average. If you asked her, she would tell you, "Well, God used up all the gorgeous on Rae-Rae and me- eh, I got all the leftovers." Which she doesn't mind, looks, unlike for most teen-aged girls, are not her main priority. Pais stands at a whoopin' 5'4", beating her sister's height by a mere inch; this small accomplishment she holds above her head practically daily (no pun intended). Raelynn could be reaching for something on a shelf in the kitchen and Paisley could be walking by, smugly asking if she wanted her to get it down for her (even if Rae can easily get it by herself). Hey, it's a sibling thing.
What most people notice about Paisley first is her wide, dimpled smile which exposes straight, white teeth or her drawn out, southern accent. A lot like her sister, she has that contagious sort of laugh that, once heard, you can't help but laugh along. Much to her embarrassment, Pais has received her father's "snort." It's nothing short of humorous when heard, turning a cute giggle into something disastrous, leaving the youngest Montgomery red-faced. Above high cheekbones (cheeks seeming to always hold a blush) and shielded by long, thick black eyelashes are Paisley's almond-shaped orbs. Her eyes are nothing extraordinary, being a simple blue color. Around the pupil they are a lighter, ocean blue, the outer part being ringed in a darker blue shade; if you look at them long enough, they do actually, sort of, look like the ocean, where the shallow part is lighter and the depths are a darker blue. Below her eyes, Paisley has a button nose which is a little too wide for her liking, yet she doesn't complain too much (only when the elderly people at church grab it and wiggle her head teasingly). Her facial features, all together, are soft and expose truthful innocence. Her lips, not as full as she'd like, are soft and the color of rose petals, and her chin is gently rounded. Each of her ears are pierced; her left ear is pierced twice, yet her right ear is pierced seven times.
Framing her face is thick, blonde hair that, when down, falls to the lower part of her back. Said hair is naturally straight yet some days when it decides to be unruly, which is practically every day, there is slight wave all throughout it, giving extra volume. Not wanting to deal with the mess, Paisley's hair is usually pulled back. Most commonly, she wears it in a loose braid, and other times in a messy bun or ponytail. Sometimes she curls it, when wanting to "look nice" and other times she begs Raelynn to braid beads and feathers into her hair.
Paisley's body shape isn't exactly curvaceous and a "knock-out" like the media claims young girls should look like. Actually, her shape is a little "meh." She doesn't exactly have curves, but she is fit and lean due to all the time being and working outside. Pais weighs around one hundred and twenty pounds (120 lbs.), having a soft shape, yet don't be surprised if you catch a glimpse of slim muscle when she moves or is doing some strenuous activity. She has a small waist and wide hips, to her discomfort, along with sturdy highs. Paisley's skin tone is fairly tan. What can you expect from a girl who spends all of her time in the sun? It has got to the point where she doesn't even burn, only tans; in the winter her skin is lighter, but it doesn't get too pale. Pais's small, rounded shoulders have light freckles sprinkled across them, along with the bridge of her nose; they aren't too terribly noticeable unless you're looking for them or in the sun. Her skin is graced with many scars due to being a rowdy child and a clumsy girl in general. To this day she is still earning new ones, always have a new cut and bruise somewhere. You try chasing a loose calf without tripping, and of course there's always that unforgiving barbed wire. On her back, Pais has a cross tattoo and she has swallows tattooed on her left foot in memory of her and Raelynn's mother.
As for attire, Paisley isn't too picky. She opts for comfort rather than style. Heels were designed by the devil and dresses really aren't her thing (though her father makes her wear them to church). She likes wearing a nice pair of boot cut jeans or skinny jeans and or her riding pants with a loose fitting tee shirt (of different variety, along with long sleeves) or flannel. As for shoes, it's either converse or boots (she loves wearing rain boots when it rains). Paisley always smells good, it seems, despite being out in a barn all hours of the day and night. She bathes at least twice a day, if not three times, and always smells like vanilla due to her body wash and perfume.
---
| Personality |
Bossy:

Never.


Opinionated:

Often.


Afraid//Paranoid:

Like You Would Know.


Ruthless/Relentless:

Unlikely.


Demanding:

Unless Teasing, Never.


Broken:

"Ever heard that broken things become blessed things?"




Affectionate:

Always.


Risk-Taking:

Often.


Fearless:

Rarely (Though she'd say Always).


Tough:

She'd Like to Think So.


Self-Controlled:

Most Always.


Independent:

Always.


Honest:

Honesty is the Best Policy.


Loyal and Faithful:

Always.


Serious:

Sometimes, but not Always.


Romantic:

Hopelessly So.


Flirty:

Good one. Pais doesn't really get the concept of it.


Sympathetic:

Usually.


Sarcastic:

Often.


Optimistic:

Mostly Always.


Determined:

Always.


Logical:

Often.


Hyperactive:

Sometimes.


Sweet/Kind/Caring:

Always.


Protective:

Most Often.


Nurturing:

Most Always.


Humorous/Funny:

Not as gifted in this area as her sister, but goofy enough.


Seductive/Manipulative:

Never.


Violent/Cruel:

Never.


Ill-Tempered:

Depends.


Social:

Shy to a certain extent, but fairly social. She has to be.


Emotions:

Kept fairly reined in and under control.
---
| Likes |
+Sour Candy+
+Her Little Family+
+Animals+
+Rain+
+Pink Milk (Strawberry)+
+Corny Jokes (Her dad's, mostly)+
+Cheesy Pick-up Lines+
+Horseback Riding (Especially Bareback)+
+Daises+
+Music+
+Laughing & Smiling+
+Night Skies+
+Quilts+
+Brown eyes+
+Church Family+
+Cooking+
+Singing+
+Lightin' Bugs+
+Hugs+
+The Hayloft+
+Hats+
| Dislikes |
-Loud People-
-Thunder-
-Scary Movies (though she'd never admit it)-
-Feeling/Being enclosed-
-Failing at Something-
-Dresses and Heels-
-Seeing Someone Upset-
-Yelling-
-Animal Abusers-
-Politics-
-The Dark (with no light whatsoever)-
-Clowns-
-Spiders (expect "writing spiders")-
-Needles-
---
| Fears |
= Her Dad or Raelynn Dying:: She's had this fear since she was very young and tends to have nightmares about it happening all the time. Sometimes she goes weeks without having one, but recently they have started again. She doesn't know what she would do if something happened to them- they're all she has. =
= Losing the Ranch:: She's heard her father talking about how money is tight. She's lived here all her life. What would they do? =
= Not Being Good Enough:: It's a silly fear, she supposes, but it's always played on her mind. Having an older sister who is amazing is a lot to live up to. What if she's not good enough for anyone? =
= Raelynn Leaving Her:: Paisley knows Rae could leave any time she wanted to. She's smart and could pack up, go off to the big city and make something of herself. Pais is pretty sure Raelynn could very well be a model. She's always been scared of her older sister meeting someone and running off, moving on to bigger and better things. . Leaving her and their father back in Aldridge. =
| Quirks |
~ Paisley has the habit of humming random songs and tunes while she's doing things like her chores, homework, cooking, whatever it may be. She never notices she's doing it until her attention is called. ~
~ She tends to get distracted a little too easy with things. She could have went to the barn to muck the stalls, yet you'll find her lazing in the hayloft with one of the cats. ~
~ Pais gives nicknames to almost everyone she comes across. She has a few nicknames she calls anyone like "slick," "Hondo," "skipper," etc. It's pretty strange. ~
~ She is real empathetic and if she knows someone is upset or having a bad day she will hug them. It doesn't matter if it's a stranger or not. ~
~ Pais talks to the animals almost as if they are people, too. ~
~ Paisley tends to trip and fall a lot, yet she always laughs at herself instead of getting upset. ~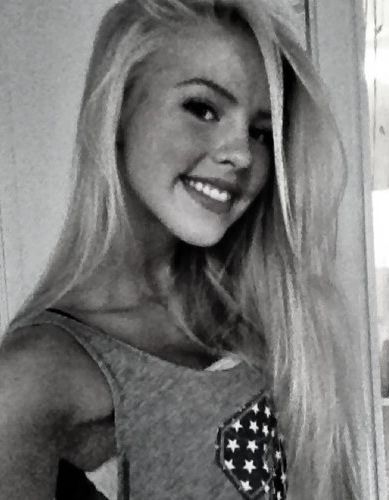 | Theme Song: |
---
| "They're not animals, they're family." |
- Caspian, otherwise known as Cas, is Paisley's big ole' baby. He's a large quarter horse who acts more like a dog than anything else. He follows Pais around whenever she's out wandering around the barn and is a big attention ham. She's taught him tricks and stunts and usually dresses him up for each holiday. For example, last Halloween she painted him up as a skeleton horse.
- Tibalt is a fat, lazy barn cat. He's usually found in Cas's stall, sleeping in the hay. If he gets the energy, sometimes he'll trudged up into the hayloft to snooze. It all just depends. He's a very temperamental cat, but when he wants to be loved on you know it- you can't keep him away!
- Penny is a character. She's a one year old mixed breed dog who Paisley adopted when she was just four months old. She is a goof, always running around and getting into things around the ranch. Penny likes to run at people then skid to a stop in front of them, wagging her tail wanting to play. She adores water and tries catching bees and lightin' bugs in her mouth. She is a sight to see, tending to get on Daniel's nerves more than half the time. Whenever she's inside she is always knocking over things and tends to stay in the kitchen when Paisley is cooking, using her puppy dog eyes to beg for scraps and such. At night she always sleeps in Pais's room- she's her little buddy.
- Joey is the ranch's own "coyote/wolf slayer." Daniel bought him a few years ago when they lost one of their colts to a coyote. Joey usually stays out in the pastures with the horses during the day and evening times. Pais calls him "Sir Joey" because he defends the horses and other animals sort of like a knight. He is an honorary thing though and won't think twice about kicking someone out of spite. Nonetheless, they have not lost an animal to coyotes or wolves since.
---
---