✧ NO GAME NO LIFE ✦
{"The true test of a man's character is when he's on the top."}
---
---
▐ ❖
▐ ❖
▐ ❖
▐ ❖
▐ ❖
▐ ❖
▐ ❖
▐ ❖
▐ ❖
▐ ❖
▐ ❖
▐ ❖

| I D E N T I T Y |
M-05-2000-US: 3542
| A L I A S |
Edward Hunter
| G E N D E R |
Male
| R O L E |
Strategist
| F A C E C L A I M |
Sora | Nah Game Nah Life
| A G E|
23
| S H E E T|
Cutup
---
---
---
---
❖▐
❖▐
❖▐
❖▐
❖▐
❖▐
❖▐
❖▐
❖▐
❖▐
❖▐
❖▐
❖▐
❖▐
❖▐
❖▐
❖▐
❖▐
❖▐
❖▐
❖▐
❖▐
❖▐
❖▐
❖▐
❖▐
❖▐
❖▐
❖▐
❖▐
❖▐
❖▐
❖▐
❖▐
❖▐
❖▐
❖▐
❖▐
❖▐
❖▐
❖▐
❖▐
❖▐
❖▐
❖▐
❖▐
❖▐
❖▐
❖▐
❖▐
❖▐
❖▐
❖▐
❖▐
❖▐
❖▐
❖▐
❖▐
❖▐
❖▐
❖▐


| T H E G O O D |
Calm - Edward always had a rather calm aura to him, on the battlefield or anywhere else. He never submitted to emotions and always did things with a smirk on his face.
Analytical - Though Edward is anything but quiet when he's in this state, sometimes, Edward just glances at people, smiles, and glances at his next target.
Charismatic - Edward always had a certain type of charm to him, letting of an atmosphere of confidence. His words are very inspiring to most, as he knows what to say to specific people to bring them to his side
Confident - As this is a hidden prerequisite to do this job, Edward has faith in his abilities as a tactician and public speaking.
Witty - Edward is quite intelligent, and can think of responses and comments quickly and effectively.

|T H E B A D |
Lazy - Edward is an expert of doing the bare minimum, falsely quoting that he's "conserving his energy for real problems", he doesn't put any focus on what is happening in front of him and only thinks of what will happen next.
Very Behind - Edward isn't very aware of what is happening beyond his little sphere, new inventions that are probably, most likely not new will surprise him like a child seeing a toy for the first time.
Smart-Ass - He's a dick, and loves making and watching people get angry, though Edward only resorts to words that will only affect people on the short-term to avoid any conflicts within the group.
Persuasive - Edward only makes an effort to comfort or help people if it will benefit him and his world-vision, perfectly choosing words to do this effectively.
Messiah-kind-of-complex - Edward refers to everyone as pawns. Though he does see himself as a king, he know he can't do everything by himself. Edward still has a cocky attitude towards other members of his group, resolving in people not having confidence in his schemes.

| S E X U A I L T Y |
Asexual

| L I K E S |
✦Video Games/Games in general
✧Instant Ramen
✦Anything that permits him not to walk
✧Sleep
✦Books
| D I S L I K E S|
✦Physical Activity
✧People that don't listen
✦Work
✧Loud Noises
✦Animals
| F E A R S |
✦All Alone - Edward hates the thought of having to tackle a challenging task all by himself, even if he says it's a one man job
✧Spiders - Ew.
✦Heights - Edward always hated being high up, looking from a 100 story building is very unappealing.

| S T R E N G T H S |
Analyzer - Edward can look at the strengths and weaknesses of his teammates and enemies effectively
Tactics/Strategies - As the resident "smart person" of the group, Edward is skilled at what he does.
Language - Edward is very linguistic, being able to speak over 20 major languages and can learn a language in only a week

| W E A K N E S S E S |
Physical Stuff - Edward isn't very athletic, the organization forced him to train a bit, he can run at a reasonable pace, but it any areas involving fighting, he's at a loss.
Overbearing - With a combination of Edward loving to make people angry and his charisma, it can and will make people uncomfortable.
Untrustworthy - Edward's plans are always the most un-sensible on paper, but are almost always the best solution, people tend to lose trust in him just by looking at his strategy.
---
---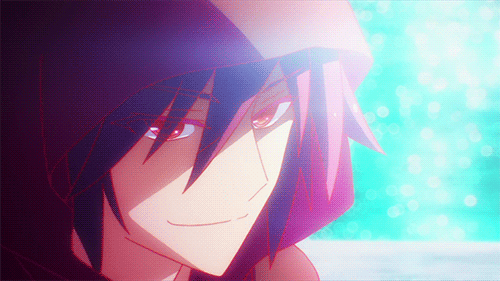 ---
---
▐ ❖
▐ ❖
▐ ❖
▐ ❖
▐ ❖
▐ ❖
▐ ❖
▐ ❖
▐ ❖
▐ ❖
▐ ❖
▐ ❖

| H A I R C O L O R |
Brown

| E Y E C O L O R |
Orange

| T A T T O O S/ M A R K I N G S |
Tattoo near his collarbone, left shoulder-blade.

| W E I G H T |
156 lbs

| H E I G H T |
6'1
---
---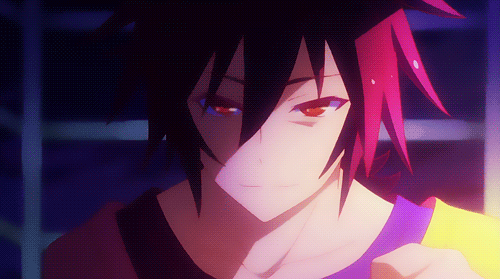 ---
---
❖▐
❖▐
❖▐
❖▐
❖▐
❖▐
❖▐
❖▐
❖▐
❖▐
❖▐
❖▐
❖▐
❖▐
❖▐
❖▐
❖▐
❖▐
❖▐
❖▐
❖▐
❖▐
❖▐
❖▐
❖▐
❖▐
❖▐
❖▐
❖▐
❖▐
❖▐
❖▐
| C A R E E R |
Unemployed, Thanks to his powers, he can go to casinos and get cash there steadily, but is accused of cheating often.

| H O B B I E S |
Gambling
Video games
Reading

| B I O |
As Edward was born into the world, there was something wrong, specifically in his brain area, they thought of it as a disease and quickly abandoned him. As he was put into an orphanage, the keepers were told that he was mentally disabled, but as he grew up, that seemed to not be the case. He was very open, his language skills were a step above the rest and was very intelligent, locking out his superiors and hiding the key in their pocket before it happened. A certain organization heard about a talented boy, and recruited him to join the program. Edward never liked the training, as it required the thing known as physical labor. So after convincing the higher ups, he was allowed to focus on mental training above physical. At age 14, Edward was exceptional at what he did, and thanks to his expertise, he was allowed to act as a strategist of a rather experienced team. Since he wasn't physically able, he stayed at the base and communicated with them, using his power and mental ability to assist his teammates. It was all good, for a short while, the team was filled with people that thought they could do it all by themselves, and listening to a 14 year old wasn't the most appealing use of time. He was often ignored and that eventually killed his whole team in the process. Edward himself wasn't blamed for the incident, but wasn't allowed to continue for being "inept".

Right now, Edward is unemployed, but with money in his pockets thanks to his ability, but long ago, maybe they decided to give a second chance to the work-hating, controller holding strategist, the one who has no intention of killing his new team, but his plots make it seem that way.
---
---
---
---
▐ ❖
▐ ❖
▐ ❖
▐ ❖
▐ ❖
▐ ❖
▐ ❖
▐ ❖
▐ ❖
▐ ❖
▐ ❖
▐ ❖
▐ ❖
▐ ❖
▐ ❖
▐ ❖
▐ ❖
▐ ❖
▐ ❖
▐ ❖
▐ ❖
▐ ❖
▐ ❖
▐ ❖
▐ ❖
▐ ❖
▐ ❖
▐ ❖
▐ ❖
▐ ❖
▐ ❖
▐ ❖

| D E S C R I P T I O N |
Edward has the ability the look in 3 different perspectives. All around him extending up to 10 feet, Edward can't look beyond 10 feet, but can look all around him, any movement in a 10 feet radius will be seen by him. Edward can look from the sky, top down from his own location, being able to see the battlefield from above. Edward's last setting of sight is being able to see from the perspectives of others, extending to up to 5 people that allow him to see from their point of view. Edward can also combine these abilities, preferably the 3rd one with the 1st or 2nd. An example being that he can see the 360 perspective of someone else, but will suffer both side effects of the abilities at the same time.

| W E A K N E S S E S |
Each one of his 3 settings have an effect on him, the 1st one will make him feel heavily dizzy spanning to an hour after using it for over 30 minutes, making him unable to walk and the ground feeling like it's "moving". The 2nd one will cause him to be unable to move or speak for an hour after 30 minutes of use and the 3rd setting will make him unable to see from his own perspective after 30 minutes of use. In other words, he's blind for an hour.

| S K I L L S|
Strategist/Tactician.
Skilled at video games.
Skilled at public speaking and influencing individuals.
Skilled linguist.
---
---