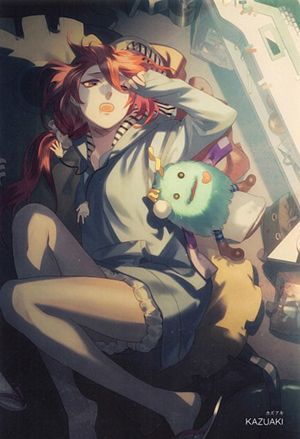 Identity Code
F 02 2005 UK 1930

Alias
Kira Hunter

Nickname
Sparky​

Age
18

Gender
Female

Role
Hacker

Face Claim
Akira Renbokoji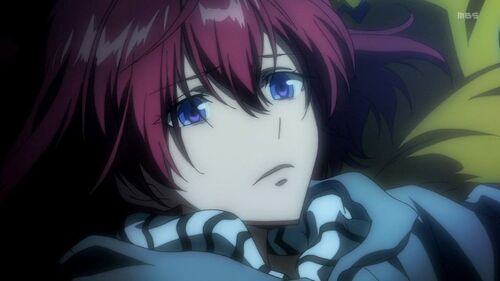 Negative Traits
☢ Lazy: No matter how you look at it, Kira is lazy. She may be dedicated to her work and interests, but she doesn't willingly lift a finger to do anything else.
☢ Cynical: Her outlook on life is quite dark and she tends to use a lot of sarcasm.
☢ Unsociable:There is a lot you can convince Kira to do, provided you know the right means. Going out and meeting people, however, is not one of them.
☢ Untidy: Everywhere she goes tends to end up looking as though a tornado passed through recently.
☢ Blunt: If she has something to say, she says it. It wouldn't matter if her comment started a war or she hurt somebody's feelings- Kira will not hold back.

Positive Traits
☢ Dedicated: Lazy as she may be, Kira is rather dedicated to her work and takes her missions very seriously. When it's something she cares for or loves, she's like a rocket that can't be stopped no matter what.
☢ Intelligent:Where she lacks manners and physical strength, Kira has an outstanding intellect to make up for it. She is quick to grasp new concepts and can easily solve most puzzles.
☢ Reliable:She may be rude and unwilling to socialize, but when shit hits the fan, you know you can always rely on Kira.
☢ Passionate: Even if she most of the time appears rather unmotivated and likes to complain, Kira is a passionate individual. Especially when it comes to the things she's interested in/likes.
☢ Witty: You can always expect some sort of snarky or witty remark leaving her mouth when the moment calls for it. And sometimes when it certainly does not.





---
---
"See? I'm an angel."
---
---
Likes
☢ Cold Air
☢ Computers
☢ Technology
☢ Internet
☢ Anime and Manga
☢ Japanese Pop Culture in General
☢ Visual Novels
☢ Games
☢ Languages
☢ Cats
☢ Junk Food
☢ Sweets
☢ Coffee
☢ Energy Drinks
Dislikes
☢ Warm Weather
☢ People
☢ Socializing
☢ Leaving her Room
☢ Being Teased
☢ Awkward Situations
☢ Cleaning
☢ Vegetables
☢ Sleeping
☢ Mornings
☢ Being bothered whilst Working
☢ Being bothered whilst Sleeping
☢ Crowds
---
---
"D-do we really need to cover all this?"
---
---
Sexual Preference
Pansexual
Fears
She suffers from Social Phobia
Heights
Strength
Technology
Weakness
Socializing
The 'Outside World'
---
---
O U T S I D E
---
---
Hair Color
Red
Eye Color
Violet
Tattoos/Markings
The dragonfly tattoo on her left shoulder blade.
Several scars on her wrists and ankles.
Weight
48 kg
Hight
160 cm
---
---
L I F E
---
---
Career
Programmer/Hacker
Hobbies
☢ Anime and Manga
☢ Eating Snacks
☢ Programming
☢ Gaming
---
---
"It's really not all that interesting..."
---
---
History
Birthname:
Julia Williams
Birthplace:
Falmouth, Cornwall
Biological Mother:
Christa Williams
Biological Father:
Adam Williams
Discovered at the age of:
3
Agent F 02 2005 UK 1930 was born on the 8th of December, 2005. She belonged to a Brittish middle class family- nothing out of the ordinary.
On the 16th of January, 2009, the technology of an entire hospital sudenly began to malfunction. To the public eye, it was never quite explained why. Many conspiracy theories regarding the peculiar incident started arising, among which 'ghosts' and 'aliens' were a few. The true reason behind the phenomena that killed 11 patients, including her mother, was agent F 02 2005 UK 1930. It has been theorized that the three year old child was distressed over her mothers ailing health.
According to the father, several small incidents such as these had occured in the past- although none on such a large scale as the hospital incident. One was at kindergarten, when agent F 02 2005 UK 1930 threw a tantrum about food she did not wish to eat. The father had also noticed her daughter sometimes switching the channel on the TV or radio to something she liked- without the use of any sort of remote or touching the object she was manipulating.
On the 28th of January, 2009: the Brittish branch of Dragonfly took F 02 2005 UK 1930 into custody.
Already at an early age agent F 02 2005 UK 1930 started displaying an intoverted and unsociable nature. While she did well in the areas that held her interests, such as language and technological training, she showed little to no motivation in other areas. Especially anything related to team work tended to end in a absolute disaster. It soon became clear that she would not do well amongst people.
As such, F 02 2005 UK 1930, at the age of seven was sorted into the hacker department.
Like all Dragonflies, she was trained in varius fields for seven years (in her case with focus on computers). As expected, she continued doing exceptionally with subject that held her interest, while completely ignoring everything else. Needless to say, F 02 2005 UK 1930 has always been a problem child. At the age of fourteen (2019) the female agent was marked and assigned to the Adler family in northern Germany.
In 2020, after an unfortunate incident with agent M 01 2000 AM 7721, she was relocated to the Hunters family in America.
---
---
A B I L I T I E S
---
---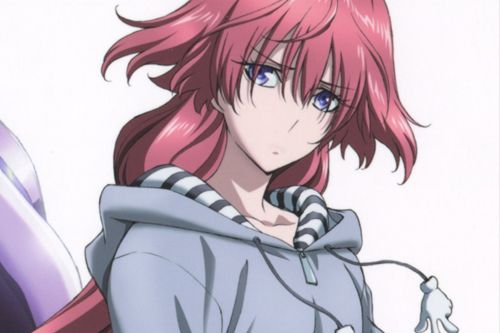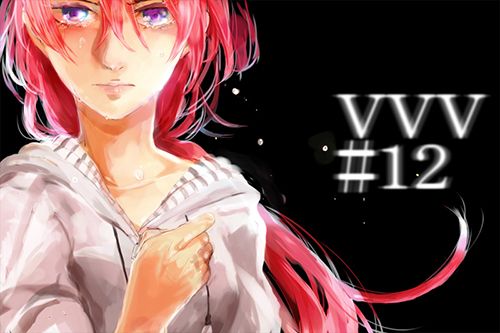 Power Description
Technokinesis: is a sub form of of electrokinesis, in which the user is capable of manipulating technological constructs, computers, robots, hardware and other devices that can be termed as "technology".
Kira can interpret and generate electronic signals, control the flow of intricate machinery and can allow them to assemble or disengage their programing at the call of her will, operate most technology just by touching or looking. It has been speculated that it could be a variation on Electrokinesis due to the fact the she controls specific electricity molecules and instructs them which items to engage or disengage. She is able to use the electric impulses to gently control smaller metal parts, but nothing that could actually influence a human being.
She is capable of sending electronic message without interface, and can easily read messages from remote distances without accessing any standard source of communication. Kira is in essence a living wireless hub. She is capable of communication over voicemail (using the female voice), texts, emails, instant message, beepers, etc.
Power Weaknesses
☢ Since her ability is a form of electrokinesis, she is not capable of manipulating mechanical objects which do not possess any electronic or ferrous components.
☢ The use of her ability usually requires relatively close proximity to the object being manipulated.
☢ Away from modern society she is completely powerless.
☢ She would be weakened by users who can nullify technological or electronical powers.
☢ She needs to eat properly in order for them to function. Overuse may result in unconsciousness which could possibly even lead to a state of coma- or worse.
☢ When greatly distressed, the powers go out of her control and all technology surrounding her begins to malfunction- whether she wants it or not.
Notable Skills/Abilities
☢ Hacking
☢ Programming
☢ Kira has a photographic memory
☢ Speaking English, German and Japanese fluently
☢ Is adept in Mandarin, French and Korean
☢ Solving and creating complicated algorithms