---
---
"Freedom is fickle. One moment you have it, the next you don't. Never take it for granted."
---
---
B A S I C S
Name:
Rufus Luther Arendale
Age:
30
Gender:
Male
Role:
Human
Face Claim:
Hijikata Toshirou
---
---
"I live by the philosophy 'each to their own'. You don't bother me, I won't bother you. Sounds good?"
---
---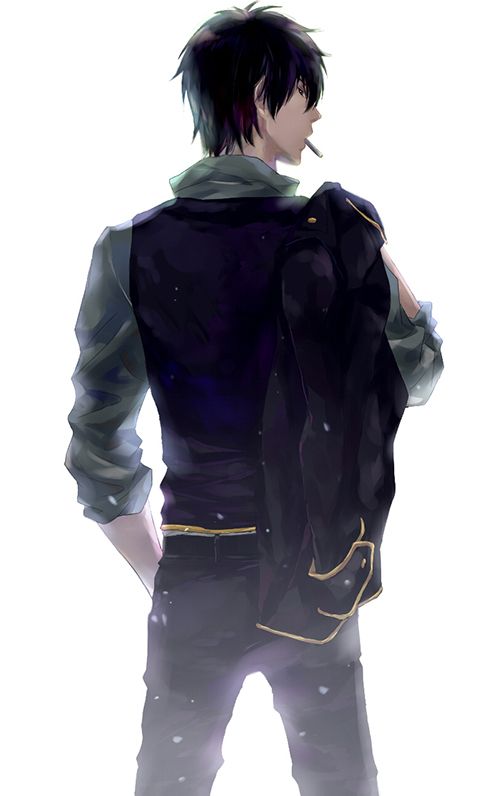 I N S I D E


Negative Traits:
✘ Blunt: Rufus is not one to believe in sparing other's feelings. If he's got something to say, he'll say it, no matter the consequences.
✘ Ritualistic: Rufus needs a certain amount of order in his life. Without it, he easily gets antsy stressed. This has almost become an obsession. There are certain things he absolutely needs to do.
✘ Dogmatic: Once Rufus has decided to think in a certain way, his mind is next to impossible to change.
✘ Gloomy: Rufus is a lot of things, but a ray of sunshine is not one of them.
✘ Cautious: Rufus always seems a little more aware of his surroundings than could be considered normal.
✘ Foul Mouthed: Rufus's use of language is not always the prettiest.
✘ Trust Issues: Rufus... certainly does not trust easily. Once he does, however, you will know that you can always count on him.

Positive Traits:
✔ Alert: Rufus is usually very alert to his surroundings- paying attention to the smallest of details.
✔ Athletic: He may already be in his thirties, but that does by no means make him any less fit. Rufus is athletic and makes sure to remain that way.
✔ Avid Reader: Rufus reads a lot, and he does so fast. Not only due to his work, but also because he enjoys it.
✔ Genuine: While not exactly having the mildest of tempers and possessing quite the foul mouth, Rufus is genuine. He makes use of a lot of sarcasm, but he is not the kind to lie. He'll state his true opinion about things in almost every case.
✔ Clever: He is quick thinking and easily comes up with plans, ideas and solutions. It's also rare that he doesn't know what to say in any sort of situation.
✔ Loyal: Rufus is a loyal friend, husband and father. Even if his trust is hard to gain, once you have it you can count on it always remaining intact.

Fears:
His son coming to harm.
Surveillance.

Sexual Preference:
BisexualStrength:
His Family



Weakness:
His Family






Likes:

✔ Dogs

✔ Coffee

✔ Reading and Books

✔ Miles

✔ Challenges

✔ Freedom

✔ Motorcycles

✔ Swords and Firearms

✔ Smoking

✔ Working

Dislikes:

✘ Small Spaces

✘ Being Confined

✘ Doctors

✘ Idiots

✘ Half Finished Projects

✘ Vampire Flicks

✘ Spiders

✘ E-books

✘ Having his sleep disturbed

✘ Headphones

✘ Sweet Foods
---
---
"What in the world are you staring at? Don't you have anything better to waste your time on?"
---
---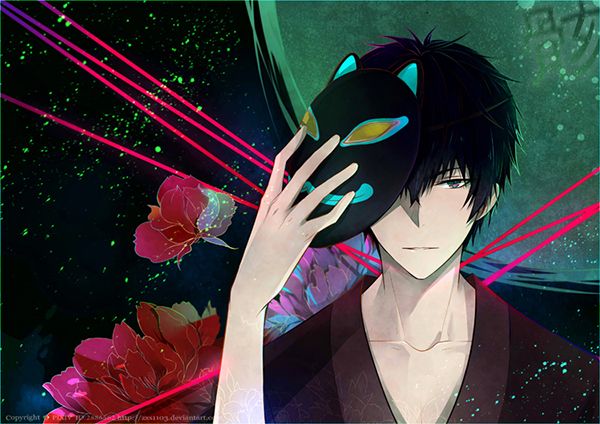 O U T S I D E
Hair Color:
Black
Eye Color:
Yellow
Tattoos/Markings:
A vicious scar and his left shoulder blade and the back of his neck. One even larger crossing his chest, running all the way across his shoulder to his back. It is barely visible these days, however, as he's tattooed a wolf over it. Rufus has several smaller scars scattered all across his body, though none worth mentioning.
Weight:
77 kg
Hight:
183 cm
---
---
"My son is my one and everything."
---
---
L I F E
Career:
Editor at a Book Publishing Company
Hobbies:
✪ Reading
✪ Smoking
✪ Motorcycling
Biographic History:
There isn't really a lot of interesting stuff to be said about Rufus' past. He grew up in quite a small town, spending most of his youth skipping class, drinking and fooling around with men and women both. That was, until he met and fell in love with Mile's mother, who somehow managed to make him settle down.
They had a son, a little boy they named Miles. Sadly, she passed away shortly after his birth, leaving Rufus alone as a single father. Rufus managed to get a job at a book publishing firm, though had to move to Eastford as staying in his home town would be too far away.
Now, four years after her death, he's living quite peacefully in a little house with his son, mainly minding his own business- and he hopes it remains that way.