---
---
B A S I C S
|| Name ||
Surrey Dontan
|| Age ||
18
|| Gender ||
Female
|| Role ||
Human
|| Face Claim ||
Tsumugi Kotobuki // K-on
---
---
I N S I D E
|| Negative Traits ||
naive // dim // dishonest // trusting // over passionate
|| Positive Traits ||
kind // loyal // generous // creative // spontaneous
|| Sexual Preference ||
Heterosexual
|| Likes ||
jazz // sweets // plush blankets // tea // dogs
|| Dislikes ||
cats // swimming // loud noises // rap // grease
|| Fears ||
losing other senses // drowning // never seeing again
|| Strength ||
optimism // inner strength // other senses
|| Weakness ||
blind // uncertainty // physical activity
---
---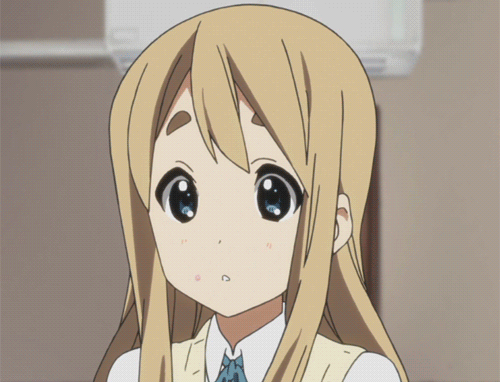 O U T S I D E
|| Hair Color ||
Sandy Blonde
|| Eye Color ||
Deep Blue
|| Tattoos/Markings ||
Scar on her left hip
|| Weight ||
119 lbs
|| Height ||
5 foot 3 inches
---
---
L I F E
|| Career ||
Tea shop employee
|| Hobbies ||
reading {braille} // making new flavors of tea // playing violin
|| Biographic History ||
Surrey was an only child living in the city so when she suddenly went blind at the age of four her parents lost it, sending their daughter away to live with her grandparents in the country as she adjusted to her new circumstance. The doctors said that there was no cause for her blindness her eyes simply shut down, but they also said that her sight might return to her in time and even though she hasn't gotten it back yet she's still hopeful.
She has since moved back into her old home but with her parents divorce and her mother already remarried with their own kid, things are a bit different than she remembers. But walking around her home and neighborhood having the smells and sounds comfort her she is beginning to feel right at home. Only just recently some new neighbors moved in next door and though she is very curios of them her mother warns her to stay away.
|| Notable Skills ||
Because of the lose of one of her senses Surrey more than makes up for it with her others trying to get as much joy out of each of them as possible, using each of them to the point where it's hard to even tell that she can't see. Surrey can also brew a mean cup of tea.