XX










X









X









X









X









X









X









X









X









X









X
XXXX









X









X










X









X









X









X









X









X









X









X
*






*
@KAWAUSO
【
MESSAGE
】
●
XXX
Did I accidentally make it spring by reviving the trees that lost their leaves? Maybe. Maybe not...
But you got nothing on on me. I'm sure there's plenty of people with healing powers that could have done it.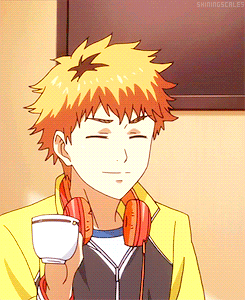 Hansol Akker
Hansol Akker, age twenty, was born in Rotterdam, Netherlands to parents Bernhard and Ji Eun. Two years ago he left his hometown and moved to Tokyo, Japan where he is currently attending Tokyo Medical University. He resides in a private dorm in Shinjuku with roommate and best friend Nakajima Aoi.
*





*
@HAKKER
【
+FOLLOW
】
●
XXX
Hansol Akker
20 | musician | artist | med student | one of the best gamers you'll ever meet | obviously very humble
-
-
checkout my music - https://noisecloud.com/akker
197
POSTS
xx
9.7K
FOLLOWERS
xx
201
FOLLOWING
character sheet - Elision
character - phnx
inspiration - StarlightPrincess
face claim - Hideyoshi Nagachika - Tokyo Ghoul
hex codes - #e6c300 & #800000