---
"If there are two and a half words you don't want to hear from a person who can see the future, those words are 'I'm sorry'."
---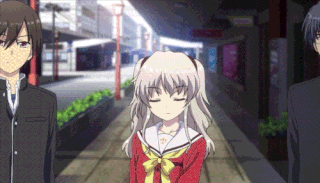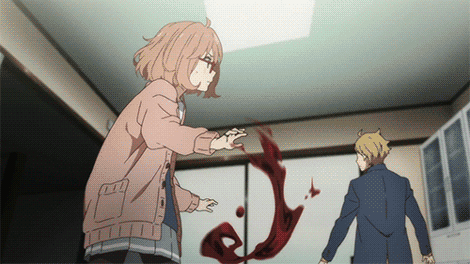 ---
1979 was the year humanity brought physics to it's knees. Before then, many may have thought the atomic bomb to be the greatest physics-bust of the 20th century, that is, until a man flew over New York City and threw fireballs into the sky, wearing nothing but green and red tights and a cape. Something about humanity changed that day, June 26th, 1979. No longer were superpowers kept in comics. Superman, Spiderman, Captain America, or at least people with similar abilities, became
real
.
To this day, scientists still don't know exactly how or why powers came to be, but they're almost entirely sure it's man-made, and not a natural event. Others declare it an Act of God (or gods). Whatever the case, something happened to change humanity on a fundamental level. Since that day, humans around the globe have started having what are now called "Trigger Events," a trigger event, is the moment a parahuman gains their superhuman abilities, and a trigger event is usually a very traumatic experience, resulting from injury, life-changing embarrassment or stress, torture, or other forms of trauma, both mental and physical. When someone goes through a trigger event, there's a change they become a parahuman and gain supernatural powers. The science behind it all is still being researched, but one thing is for sure; society will never be the same.
The discovery of parahumans altered the history of Earth as you know it. By 1979, the space race had arguably been won, but the Cold War was still going on, and the world powers' governments began "recruiting" the few parahumans that were popping up in the early days. Eventually, by the 1990's, parahumans were not only publically known, but also starting to be publically accepted. During the late 80's, riots began, demanding parahumans be put under a tight legal leash. You see, due to the usually traumatic upbringing of parahumans, villains began to outnumber vigilantes and heroes 20 to 1. The heroes that did gain public fame did so tentatively, as society is a vicious beast ready to tear apart anyone that doesn't conform.
With the advent of the internet, and around the same time the original parahumans started having children, there was an explosive growth in parahuman population, from a couple thousand around the world to almost a million by 2000.
But with the advent of the parahumans, came something more. Five giant "beasts", named The Abhorrents, each causing cataclysmic events whenever they attack, seemed to have awakened also. On September 11th, 2001, New York City was devastated by one of them. Afterwards, the HLA, Heroes League of America, was founded to help draw in a larger supply of hero's for public need, along with the PCRT, Parahuman Containment Response Team, to help deal with terroristic threats.
Welcome to Capetown, Texas; a booming city in West Texas with a great economy because of an oil boom helped by parahuman fracking. The town, with a population nearing 400,000 people, is a hotspot for rich and working class alike, drawing in villain groups and gangs, and hero's and vigilantes after them, missions to be had, memories to be made, and stories to be told.
---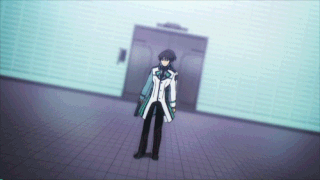 ---
"Make the mountains twice as tall and the chasms twice as deep, and things start crumbling."
---
1.) Literacy - This is an advanced/literate roleplay, not a casual one. Participants will be expected to use correct grammar and punctuation. I won't nag you about it if it's readable, but please at least have high school grammar or above. One-liners will not be tolerated, and one paragraph replies will be exceedingly frowned upon unless its impossible to reply more than that. I usually don't mind if your post is a paragraph, or a novel, but once again, please no one-liners. If you have a simple reply to another post, add more details or something please. When writing, think about the five senses, and give details. It's okay if English isn't your native language, but read over your words and try to at least appear to have a high school graduate level of writing.

2.) Gore & Romance - Romance is allowed, you can describe cuddling, kissing, ect. I'm doubtful it'll be a main story point, but it is allowed. However, do adhere to the site rules of "No explicit pornography." Basically, if you're describing acts that include "sexual" areas, make it a fade-to-black. On gore; violence and gore will most definitely come up. NPCs will be dying a lot, and characters may, also.

3.) Combat - People get hurt in combat. Do not join this roleplay expecting to never be touched, and do NOT join this roleplay if you have the "I must win every fight" mentality. Make you combat and injuries interesting for the sake of the story. Not saying you HAVE to get hurt, but once again, do not join with that "I have to win at the roleplay" mentality.

4.) Please navigate to the "Forum" tab and click the "World Information" topic. This roleplay is loosely based off of Worm, and it's premise is similar, but it is it's own setting. Power classifications, ect, will be almost identical to Worm, but if you've never read Worm, fear not. The important information will be where I told you to navigate, and once more, this roleplay is it's own setting that is just LOOSELY based off of Worm. You do not have to have read Worm to know what is going on.

5.) Characters - Your character will only be accepted if I deem it high quality, interesting, and/or literate enough. Try to write a lot, and bonus points if you have beautiful formatting and pictures, though it's not required. The likelihood of your character being accepted if there's only a few paragraph's worth of words is pretty low. Remember, this is an advanced and literate roleplay. Also, on number of characters, you can have as many as you want as long as they all adhere to the "high-quality" rules just stated, and you believe in your own ability to roleplay multiple characters.

6.) Questions - The OOC is a great place to ask me questions. Honestly if it isn't related to something you want to keep secret about your character, please ask in the OOC rather than PM'ing me, that way the answer to questions can be apparent to all members of the roleplay.
Taking place in...
Welcome to Capetown, Texas, the nation's 5th in population density of parahumans to humans!
Arcs are bundles of posts that you can organize on your own. They're useful for telling a story that might span long periods of time or space.
There are no quests in this roleplay.
Here's the current leaderboard.
There are no groups in this roleplay!
Welcome home, Promethean. Here, you can manage your universe.
Arcs are bundles of posts from any location, allowing you to easily capture sub-plots which might be spread out across multiple locations.
You can create Quests with various rewards, encouraging your players to engage with specific plot lines.
Settings are the backdrop for the characters in your universe, giving meaning and context to their existence. By creating a number of well-written locations, you can organize your universe into areas and regions.
Navigation
While not required, locations can be organized onto a map. More information soon!
There are no groups in this roleplay!
By creating Collectibles, you can reward your players with unique items that accentuate their character sheets.
Once an Item has been created, it can be spawned in the IC using /spawn Item Name (case-sensitive, as usual) — this can be followed with /take Item Name to retrieve the item into the current character's inventory.
Give your Universe life by adding a Mob, which are auto-replenishing NPCs your players can interact with. Useful for some quick hack-and-slash fun!
Mobs can be automated spawns, like rats and bats, or full-on NPCs complete with conversation menus. Use them to enhance your player experience!
Current Mobs
No mobs have been created yet.
Locations where Mobs and Items might appear.
You can schedule events for your players to create notifications and schedule times for everyone to plan around.
Add and remove other people from your Universe.
The Forge
Use your INK to craft new artifacts in Project Oddity. Once created, Items cannot be changed, but they can be bought and sold in the marketplace.
Notable Items
No items have been created yet!
The Market
Buy, sell, and even craft your own items in this universe.
Market Data

Market conditions are unknown. Use caution when trading.

Quick Buy (Items Most Recently Listed for Sale)
Welcome to Capetown, Texas, the nation's 5th in population density of parahumans to humans!
Discussions
Topics

Replies
Views

Last post
Most recent OOC posts in Project Oddity
There have been no posts in the OOC topic for this roleplay!