Jasmin Lehtinen
Electric high, electric high, I just want to feel,
I just want to feel you come to life...
Theme 1
||
Elliot Minor - Electric High
Theme 2
||
Destiny - Time (Taptone Remix)
Theme 3
||
Imagine Dragons - Thunder
Theme 4
||
MGMT - Electric Feel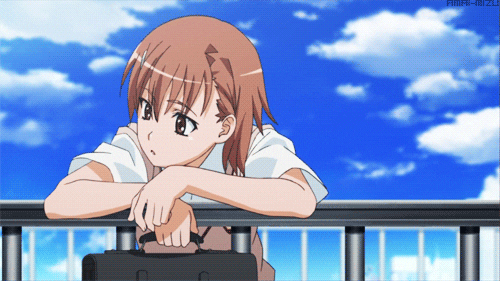 ♔ || Name || ♔
"Jasmin Anne Lehtinen"
Lehtinen being her family name, Jasmin being her personal name, Anne being her middle name.

♔ || Aliases || ♔
"Sähkö" - Her cape-identity, literally means "electricity" in Finnish. All the other cool lightning-based names were either taken or too cliche for her liking.

♔ || Age || ♔
18

♔ || Groups/Gangs/Organizations/Factions || ♔
"The Congenial", a small group of 5 minor villains/friends.

♔ || Gender || ♔
Female

♔ || Sexuality || ♔
Heterosexual

♔ || Nationality || ♔
American, but her parents are Finnish & Irish.

♔ || Face Claim || ♔
Misaka Mikoto from A Certain Scientific Railgun


---
---
---
---

♔ || Height || ♔
170 cm. - 5 ft 7 in.

♔ || Weight || ♔
51 kg. - 112 lbs.

♔ || Hair || ♔
Jasmin's hair is a light sandy-brown with cherry-blonde, auburn, and chestnut strands, making her mixed-color hair look almost like a forest floor. An onlooker would have a hard time discerning whether her hair is naturally colored or dyed. Her hair is straight and flows nicely, rather than being stiff, slightly curling upwwards or inwards towards the tips.

♔ || Eye Color || ♔
Jasmin's eyes, or more accurately the irises, are a light-brown hazel that look like they are filled with caramel when the light catches them. Yellow specks dot her irises and circular bands of gold ring around the pupil and outer iris.

♔ || Skin Tone || ♔
Jasmin's skin is pale, inherited from both of her helplessly pale parents. However, parts of her skin can be seen as rosy under certain lighting or blushing conditions due to her light complexion.

♔ || Birthmark/Piercing/Tattoo/Scar/Noticeable Features || ♔
None really, yet.

♔ || Costume Identities || ♔
Jasmin's current and only costume identity is Sähkö; a black yoga pants and blue hoodie-wearing hoodlum. She doesn't have the kind of money to buy, tailor, or throw together anything even resembling the badass costumes most other capes wear, so she looks like a typical street thug who can shoot lightning. She has aspirations and ideas for future costume designs, but she lacks the funds.


---
---
---
---

♔ || Personality || ♔
Jasmin is a smart, talkative, and lazy young woman. She's fast at reading a situation, fast at making friends, and fast at deciding she doesn't want to do what you just asked her to do. Her sexual orientation is straight, so she is attracted to boys. She doesn't like girls she considers "preppy", popular, or girls similar cheerleaders. Up until she graduated, she was more of the geeky-nerdy type; the kind of girl who would read books in class and play video games after school rather than doing her homework. In social situations, she was shy and awkward, preferring to stay quiet in class and avoid words with boys, especially if she found them remotely attractive. However, despite her shortcomings in the social and paying-attention-to-school departments, she is still quite intelligent and usually higher than average in her classes. After graduating highschool, she had a bit of an easier time making friends in public outside of the stress and pressure of school, being slightly less shy and awkward, and sometimes even extroverted. If she is being civil with you, she will show polite interest in every topic, even if she is not particularly interested. If she were to feel unpleasant, her voice deepens slightly and she grow cold in her expression. Her answers and statements would grow even shorter and have a bit of resentment, but cross her correctly and you'll get a heated argument. On the other hand, if she were to feel pleasant, she would be slightly more enthusiastic and use gestures when she speaks. She would relax a tiny bit, and a true smile would be revealed, which is far more likely because she is a usually enthusiastic person. She can be very distant towards others, yet people love to test her wits and cleverness, since she have a lot of both. Her sometimes cool, sometimes hyper attitude may intimidate others, but she really is a good-natured person. Don't take her wrong, she is not the broody-lonely-loner stereotype, and she generally doesn't get along with those types of people, either. For her, doing good deeds is hard, and she usually just does whatever is best, even if it might not be right. Once she has accepted you as a person, she would be as loyal as one could be, but never betray her, because you might never have her trust again. Jasmin has trust issues due to her past, and someone who breaks her trust is unlikely to ever regain it fully, or sometimes partially. To sum it up in five words, lazy, headstrong, smart, and enthusiastic.


---
---
---
---

♔ || Likes || ♔
✔ The colors blue and brown, especially the stark contrast between the two when they are together.
✔ Video games, Jasmin spent more time playing video games than doing homework or actual work when she was in highschool.
✔ Books, Jasmin is an avid reader, often reading a book or stuff online in class instead of paying attention.
✔ Chocolate. Candy, ice cream, milkshakes, you name it. If it's chocolate, she loves it.
✔ Rock music, with a hint of dance/EDM, is her main taste in music.
✔ Coffee, which she usually drinks on the weekends.
✔ Sleep. She often (read: always) falls asleep when she's bored.

♔ || Dislikes || ♔


✗

Orange and yellow, her two least-favorite colors.


✗

Loud, annoying, or noisy people, even though she can be quite loud, annoying, and noisy herself.


✗

Being scolded, told not to do something, or otherwise talked down to. She likes to view herself as a leader.


✗

Heat, she really hates when it's too hot.


✗

Bright lights, especially direct sunlight, she often has a hand to her forehead to shade her eyes when she's outside.


✗

Trashy rap/pop music, and country, jazz, or blues music.

♔ || Fears || ♔
✄ Death, like any sane person would.
✄ Emotional pain, even more than physical pain.
✄ People close to her dying.
✄ Spiders, when they are within five feet of herself.


---
---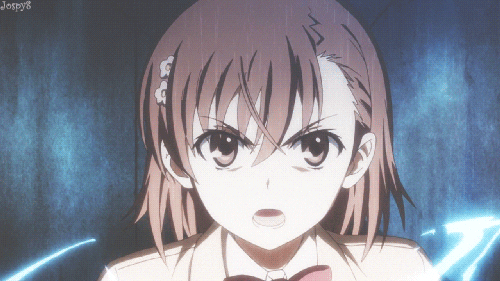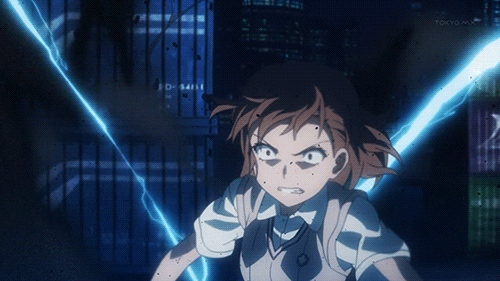 ---
---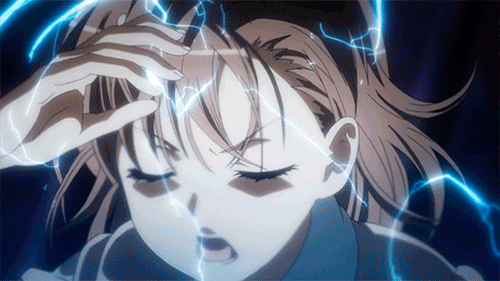 ♔ || Powers Classifications || ♔
Her cape identity, Sähkö, is officially categorized as a Shaker 3 / Blaster 5 by the PCRT. However, not much of her public display of powers has been recorded or witnessed by heroes, and as such they are not aware of her full range of abilities. In reality, Sähkö is capable of Macro-Electrokinesis and Macro-Magnetokinesis. This puts her actual power classifications as Mover 1 / Shaker 5 / Breaker 1 / Master 1 / Blaster 7 / Thinker 2 / Striker 5. It's also arguable that if she applies her abilities correctly, she could fall into the Trump class. A breakdown of her classification is as follows:
Mover 1: Her sub-classification of Mover would be Slip and Hurdle Mover. Due to her ability to control magnetism in such a way that she can magnetize her hands and feet to ferrous surfaces, she is capable of scaling walls and hanging upside down from ceilings, among other maneuvers, just but magnetizing her hands and feet to surfaces. It should also be possible that she can utilize magnetic pull or repulsion to help her vertical jumps by a few feet, and her horizontal jumps by a bit more.
Shaker 5: Her Shaker 5 classification comes from her ability to control electromagnetism, creating local magnetic fields around her strong enough to slightly alter the trajectory of bullets. This requires extremely strong electromagnetic forces. She can also pass this magnetism onto ferrous objects in the same way a magnet can make a paper clip magnetic, creating insanely powerful magnets, which she can utilize for a variety of situations. Using magnetism to pull objects also gives her crude telekinesis-like powers. Lastly, her ability to literally shoot lightning, create currents, and manipulate paths of least resistance, gives her the option to use AoE, or "Area of Effect," blasts. Meaning, she can shoot lightning and create explosions, super-heated air, or even shock metallic surfaces and objects, contributing to her Shaker rating.
Breaker 1: Her Breaker 1 classification comes from the fact that she is immune to electrical shocks of presumably any strength. She has no other resistances or immunities, leaving her as vulnerable as a human to all threats except for electricity. She is not only immune to electrical shocks, but her body will absorb the energy, contributing to the intensity of her power or the amount in her reserves. This includes ambient static shocks, tazers, stun guns, lightning strikes, and more.
Master 1: Her Master classification is a weird and debatable one. She is capable of demonstrating the ability to control the human body through electrical shocks. If she were to be paralyzed, she could still control her muscles though calculated electrical impulses, resulting in lesser, zombie-like movement, but movement nonetheless. If she were to try this on anyone else, the electrical shocks would kill the person, as she apparently doesn't have the same fine tuning of the electro-chemical impulses of the brain. However, theoretically, it could be possible for her to partially control the body of someone immune or more resistant to electrical shocks, such as Brute-class capes.
Blaster 7: Her Blaster 7 classification is what makes her truly dangerous. Utilizing her powers in a smart manner, she is capable of falling under Damage, Ruin, Barrage, Range, Effect, Object, Versatile, and Beam Blaster sub-classifications. This is largely in part due to her ability to "shoot" lightning, and also utilize extreme magnetic fields to launch coins, nails, and other metal objects like a railgun from her hands.
Thinker 2: Her Thinker 2 classification is due to her seemingly natural grasp of, and ability to picture, paths of least resistance in order to manipulate them. It's also believed she has the ability to see or sense electromagnetic currents and fields, giving her extra senses, which falls into the Thinker category.
Striker 5: Her ability to shock with a touch can be deadly, she could throw a punch and fry someone to flames with an electrical discharge.

All-in-all it is largely due to the fact that she rarely picks fights, doesn't wish to kill, hasn't demonstrated all of her powers, and hasn't had much contact with the PCRT, that she isn't an S-Class threat. Her powers are also not even at their maximum potential, more training and experience could make her craftier, deadlier, more dangerous, and have better fine and macro-control of her powers.

♔ || Powers/Abilities || ♔
Electricity Manipulation: Jasmin can create, shape and manipulate electricity, a form of energy resulting from the movement of charged particles (such as electrons or protons), allowing control over electric fields, all charge carriers (Ions, Electrons, Protons, and Positrons), electronics, and electromagnetic forces. At first this was a completely unstable power that she had almost no control over, and practically no finesse with. As she practiced and got more used to it, she gained more control, but sometimes her powers can still be extremely, dangerously, unstable.
•

Creation:

Jasmin is like a human generator, able to generate electricity through the metabolic processes that give her energy. This occurs in a new organ in her brain that is capable of bioelectrogenesis. As a result of this, if she is starved, she will be unable to produce electricity. Likewise, if she fully runs out of it, it will take a few days to a few weeks replenish her supplies, and she will be ravenous and eat a lot.
•

Manipulation:

Slightly less scientifically explainable, Jasmin is fully capable of controlling electricity and it's applications (such as magnetism) with her mind. With more practice she would have a very fine precision of control, but to start off with she had little control, then when she got better it would only be controllable in huge bursts before going to the fine scale. Sort of like a linear progression.
•

Storage:

Not only is she a human generator, but also a human battery. She is capable of storing a nearly infinite ammount of electricity in her, with some side effects. After storing a certain ammount, it will begin to leak out, making her dangerous to the people around her, and eventually to even objects around her. As a result, she will usually have to find a balance between storing lots of power, but actually keeping it in.
•

Absorbtion:

On contact, Jasmin can absorb electricity out of anything that has it. Electronics, power lines, and eventually even human brains, making her a very dangerous opponent.
•

Other applications:

There is a whole plethora of other applications she can use her power towards, such as heating things with electricity, potentially climbing walls by putting metal plates in her shoes and controlling the magnetism, even pulling out all the iron/other magnetic particles from dirt and soil until she has an iron sand that she can bend to her will by manipulating magnetic fields. And more.
•

Limitations:

She cannot teleport through, turn into, or surf on electricity. She cannot fight against electrical insulators like rubber, unless she has enough that it would be physically possible (enough electricity can generate the heat necessary to melt rubber). And though she can generally force electricity to follow paths that aren't the path of least resistance (making her lightning bolt hit a person rather than harmlessly bounce to the nearest metallic object), it is depenndant on her skills with her ability and her concentration. With a lightning rod nearby, her being tired and distracted, her attacks may never hit.

♔ || History || ♔
Early Life
Jasmin's dad is Irish, and moved to America from Ireland when he was twenty years old. Here, he met Jasmin's Finnish mother and they married. Growing up, Jasmin always had a unique interest in Celtic things because of her father. Jasmin always got into fights in grade school, other kids would pick on her for being too smart and for her slight mix of Irish accent she got from her father, and Finnish accent from her mother, which was worse back then. In middle school, Jasmin fell in love with computers, playing PC games constantly, teaching herself some code, and making mods for the games. Her whole hobby consists of the computer, so she was never into sports. She's been known to be quiet in class, mostly due to reading books, but talkative and charismatic out of class. Jasmin moved to Capetown, TX, as her dad was offered an opportunity to work in the oil fields, at the end of 6th grade. Before that, she went to school in Pennsylvania, where her dad had moved to and met her mom.

Jasmin's middle-school life was hard, having nearly no elementary-school friends due to her moving from another state, she had a hard time making friends. Also due to her extremely introverted nature in middle-school, she only ever made one or two real friends. By Highschool, more specifically Freshmen year, Jasmin gained her first real boyfriend, who cheated on her multiple times in an on-and-off relationship lasting nearly a year and a half, destroying her self-esteem and her ability to trust others. Jasmin went through her sophomore and junior years depressed, reclused, and without friends.

Trigger Event
In Jasmin's junior year of highschool, she was followed home by a group of bullies and jumped in an alleyway. She was brutally beaten, receiving bruises and broken bones and ribs. She also received a hairline fracture in her skull when she was hit in the head with a belt-buckle, and a dislocated and broken shoulder from being lifted off of the ground and thrown down into the concrete by one of the boys. This was all bad enough to hospitalize her and possibly leave her with lifelong trauma, but the sadistic bastards took it a step farther when one of them suggest they cut a nearby power-line in the alleyway and shock her with it. The resulting electrocution torture stopped her heart and restarted it twice, and was enough to brink her into a trigger event. Her burst of power killed half of the boys and seriously harmed the rest. Eventually she was found and taken to the emergency room, and her attackers were arrested, tried, and imprisoned. It appeared that the ones who died had died from the very wire they were using to torture her with, and she was never suspected for murder or manslaughter, nor were her powers found out.

Currently
The rest of Jasmin's junior year was very tough on her, but in her alone time she practiced, practiced, and practiced some more with her power. Using her power and practicing it gave Jasmin a huge and much needed confidence boost in a time where she was very low in her life. By her senior year, Jasmin had become more confident in herself, and was seemingly a very different person than she was just a year before. During her senior year, Jasmin started dating her second considerable boyfriend, lost her virginity to him, and by graduation they had plans to move out. He was also the only person in the world aware of Jasmin's powers. The summer after graduation, he ended up breaking up with her and ceasing contact with her. Heartbroken, Jasmin was thrust into the world of adulthood by herself, struggling to pay for her own appartment, with a shitty continence store job, and the worry of not being able to buy her next meal hanging over her head. Jasmin turned to a life of minor crime, using her powers to knock people out in alleyways and take their wallets, to shut off cameras and rob conviencience stores, and other minor money-making crimes. During the last few months, Jasmin's activity earner her the attention of some other fellow villains, and she adobted the name Sähkö and joined their as-of-yet unnamed group, and learning to be somewhat of a friend with them over the last few months.

♔ || Other || ♔
*
---
---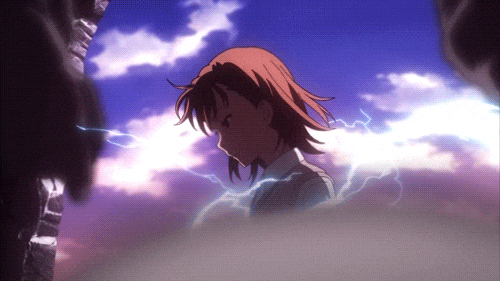 ---
---
S-s-s-static electricity...