____________________
Jericho Amile
____________________
____________________
____________________
Personal Information:
Description:
Jericho stands 'tall' and confident... Though more often than not staring with an expression that portrays curiosity with a bit of confusion at most everything that he's made to witness. His hair is straight, black, and rather average, all things considered. Without much to give anyone any reason to stare for too long. With deep brown-green eyes and tanned skin, he looks just about average; enough so that most wouldn't pay him any mind in passing or conversation. Most would write him off as part of 'that weird group' every city attracted. The one thing that does stand out about Jericho is his face, or the paint that covers it, as from hairline to collarbone, his face is painted to match a skull from the Dia de los Muertos holiday. Many can't even describe where he might come from as a result, or what his parentage might have been, and Jericho is never eager or open enough to give out an explanation. His movements can often be described as 'cat-like', striding easily even with his slightly shorter than expected stature, and more often than not he conducts himself with purpose and thought in every movement made.
When in costume, Jericho 'stalks' when he moves, for want of a better word.
Age:
19
Gender:
Male
Honorifics|Titles|Nicknames:
"Skully." by those who know him closely out of costume. "Ghoul" or "Wendigo" when in costume.
Marking|Tattoos|Piercings:
After his trigger, and during the day that it occurred, Jericho had applied some face paint to himself in honor of Dia de los Muertos, for his grandmother and grandfather. The two had always taken care of him during his childhood, so he chose to honor them in anyway he could.
Height:
5'8"
Physical Condition:
Jericho is in healthy enough condition; not too thin, nor too thick. An average build that made his shorter size that much more... plain. Which only helped give his peers and harassers ammunition with which to assault him with during high-school. Current day, were he not adorned with a painted skull face, he would escape the notice of people more oft than not. Before his trigger, those who weren't keen on bullying him called him a '6 out of 10'.
Organizations/Clans:
None. Jericho likes to set himself as a 'loner'. He would much rather avoid any group or organization; hero or villain or otherwise. Not ever having had a reason to trust people all that much, considering the childhood he led.
Disabilities:
Jericho is otherwise healthy, save for whatever disabilities he would give himself in order to pass as nonthreatening in human form.
Personality:
Jericho is flighty by nature, though when prompted into a situation that he is unprepared for, one can be sure than rambling will ensue. He often chooses to just observe and stand peaceful when confronted by others that he's quite close to. He speaks, often, and mostly just when addressed directly; though when stressed or nervous, he'll rant and ramble. Before his change, he was easily distracted and not completely capable of holding focus on one particular subject after another, but he tries. Usually. Regardless of his absentmindedness, Jericho is a gentle individual and tends to be much too kind for his own good, even when the other person is clearly being rude in an attempt to get a reaction out of him. Save for when he's hungry, or eating, never get between a man and his food and all that, right? All of this adds to his 'innocent' appearance to many, and his tendency to forget even the most recent of happenings makes this no better. If he weren't so keen on being in a non-human form, he might even be called endearing.
Sexual Orientation:
Bisexual
Likes:
- The colors red and gray.
- The quiet in the dead of night.
- Tacos and Sweetbread.
- Face paint (heh) and tattoos.
Dislikes:
- The colors pink and yellow.
- Overly noisy people.
- People who act superior to others.
- Corn dogs and Chihuahuas.
___________
History
___________
Early life:
Jericho lived a relatively 'normal' life, granted that he was an orphan for a short time before his grandparents picked him up from a foster home while he was in New Mexico, they were 'traditional Hispanics' as his grandfather put it, hard pressed to accept... but accepting all the same. He grew up in the poorer areas of his hometown in El Paso. He learned many things under his grandparents, respect and kindness to others above all else, and never truly came home to an unhappy home. He had only the barest musings as to what had happened to his mother and father both, but never truly thought too hard about it. His grandmother and grandfather had more than enough love for his childhood to be a happy one at home. It was only when he began attending public school, that Jericho learned what it meant to be 'unwanted'. Even though he was eager to learn and participate, his peers were merciless against him, taking advantage of his inability to fight back and his diminutive height to beat him down physically and mentally day after day. Most would take out their pent up anger out on him, others just because it was fun. More oft than not, Jericho would come home angry, stressed out and easily irate... Only to have his 'parents' calm him and allow him time to lick his wounds and recover. He spent most of his elementary life as so: wary of school, but eager all the same to learn, angry and stressed when home, and then calm before he ever had a chance to internalize it all too much. He had no true friends through elementary, and found he was more than okay with this.
Highschool:
Upon entering Highschool, Jericho quickly learned that it wouldn't be the place for him. His grandparents were old, time having worn down their bones and their minds both. He watched the two guardians, the two who gave him such unconditional love for so long, break down at the seams. They began to snap at
him
and would be irate and angry when he came home late from school. The bullying hadn't ever stopped, and his lack of height just made it that much more abusive. His bullies knew what they could get away with, and were exceedingly partial to just how far they would push. Throughout it all, Jericho kept turning the other cheek, knowing it would do nothing but incite them further, but still holding onto the life lessons his guardians had given him: respect and kindness to others. It was in his junior year, when his grandparents got to the point of age that they could no longer be left alone at home, that Jericho dropped out from school. In an attempt to try and take care of them on his own, he neglected to try and get them into better care.
Trigger Event:
It was in his junior year, when his grandparents got to the point of age that they could no longer be left alone at home, that Jericho dropped out from school. This led up to Jericho's trigger. They abhorred him, never understanding or recognizing the teenager who was coming in and out of their house, and as such spent most of their nights shouting at him. It was the eve before Dia de los Muertos, a day that his grandparents had taken to painting his and their faces in the sugar skulls that so often decorated the day, that the final break came. His event was one that had built up for so long, at the hands of unloving and uncaring peers, and then at the decisive fall of his guardians mental states. Dementia and Alzheimer's overtook his once loving grandparents, their memories fading and their tempers flaring at the now unrecognizable grandson. He had been gathering the last of his things from the now forcibly abandoned home, when he took a moment to pause before the mirror... It had been another long, grueling exercise in patience with his grandparents and another long test of physical abuse, and he was sporting a black eye to top it all off; finally wearing a mark of the pain he had been experiencing for so long. His eyes caught there, and for a long moment he merely stood and stared at himself before he began painting, starting out from his bruised eye to the rest of his face, a painted on mask that was all the respect his grandparents had instilled in him. He knew they couldn't remember him, but he chose to always remember them for himself; and that was enough to push it. He couldn't ignore the problems any longer, the pent up stress and rage- the angst and anger that he had always sequestered away inside some deep part of himself- aimed at himself, for being so weak, so small and far to caring. It rushed out of him, and filled up his thoughts, tearing out of his throat a keening cry that pushed at his very mind. Jericho could feel it then, amidst the rushing explosion of withheld no-longer emotions, a
click
that solidified first in his face. It spread, and so did his awareness, the ink seeping into his skin and staying even when he came to his senses later and tried to wash it off. It spread to the rest of his body, shaking the slowly shifting form of the teenager who screamed and stared into the mirror before him, a sensation of 'solid.' Jericho could feel it then as well, the change he had inadvertently made to himself; a fire-hose thick length of ink black muscle and sinew whipped forward, and he could
feel
the connection it held to his body as it shattered the image in front of him. Shattered the weaker Jericho that he was no longer. It was with that, that he made up his mind. He would leave El Paso, and wander until he could no longer wander further.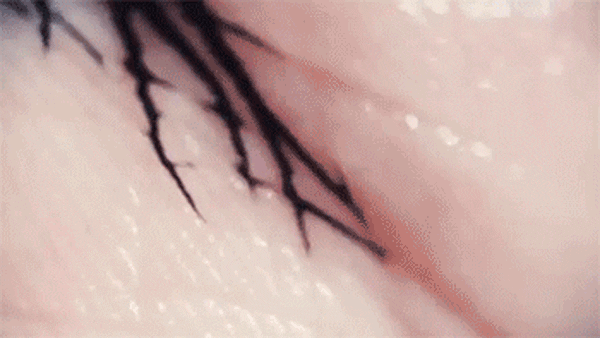 Current History:
Jericho has taken to a life of practiced crime, and aiding the police in equal measure. His philosophy on kindness and respect had yet to change, but the grumbling of an empty stomach and the weight of an empty wallet made for an awkward stance in society... He couldn't really join the HLA or the PCRT. He knew enough about parahuman reputation when the ability wielded was one that allowed for the changing of shape; especially in such a gruesome manner. Yet he found that the local law enforcement were more than happy to have his aid when they needed it, whether it be as a 'police trained' canine, or as a fellow officer who was capable of easily subduing even the strongest of non-parahuman suspects. As it stands now, Jericho is a villain who robs stores with variety of different monstrous forms, always taking sugary sweets, or simply stealing for the sake of giving some cash to the homeless who can always be found in every big city.
Upon entering Cape Town, he took the form of a German Shepherd of unusual size after the original dog kept bothering him without end, and unsuccessfully robbed a sandwich shop.
Psychological Condition:
Jericho isn't obviously damaged by any meaning or stretch of the term; his only slight might be his illogical amount of loyalty to those he counts as close friends, going so far as to forget to take care of his own personal problems and livelihood if it means that his comrades might make it further by themselves... This unfortunate- if only for him- quirk translates over to almost all things. Perhaps one more issue with Jericho, might be that he has a tendency to be extremely forgetful, whether by accidental lack of focus, or forcibly paying no mind to something. Jericho is also, perhaps, worse for wear after his Trigger; his stance is twitchy and constantly restless, quietness of the mind doesn't come easy too him anymore, and inability to simply turn the other cheek now exists. Jericho also seems to show ADHD, or just a severe amount of air-headed ramblings in his own thoughts as well as aloud. Don't ever expect him to show extreme focus to nearly anything; or seriousness.
Addendum: As of 9/19/17, Jericho has killed one person, severely wounded another, and eaten two. He didn't show signs of shock, and seems to be okay with murder and cannibalism... A result of the Trigger?
Alignment:
Jericho's inclination is only to those he holds dear or himself; chaotic neutrality would best describe him.
____________________
Equipment:
____________________
Attire:
At the time that he enters into Cape Town, Jericho wears nothing other than a thick fur collar jacket, made for winter weather. A pair of tattered jeans adorns his lower body, but the wear and tear is more than obvious. Holes along the knees, shins and thighs expose the brown skin underneath. His face paint is the only thing unblemished or damaged, looking as new and as pristine as the day he applied it to himself. However, these clothes will always change unless some tinker makes clothing that changes with him that won't deteriorate. He usually makes his own clothing following a transformation to a non-combat human form.
Protection:
Presumably none, but as a Changer is wont to do, this can and will change.
Weapon(s):
None
Accessories/Misc:
None
____________________
|Abilities|Traits|Racial|
____________________
Classification:
Changer 7; Sub-classifications in the other groupings dependent on the form he takes.
Shapeshifting:
In the loosest sense, Jericho is capable of completely and half-way changing his physical appearance, though this doesn't do justice as to how varied his power can become; so it shall be sectioned accordingly, from what he can do now, and what he will do later- From being able to create weapons of horrific gore and power, out of his own muscles, sinews, bones and teeth, to changing his physical form into something from a nightmare- a creature that could easily be natural, and yet is so clearly not. He isn't limited to a slow changing either, so long as he isn't interrupted during a change, Jericho can shift forms on the fly, literally if need be. However, Jericho can't change his shape in any way if he doesn't have excess, or more biological material than on his current person. If lacking, whatever form he takes will more likely than not be weak and emaciated- useless during any confrontation.
Digestive Shapeshifting:
Starting with the most important, and concerning part of Jericho's powers- at least to the security of his enemies; The ability to take the shape or change a part of himself into whatever he has consumed. Whether they be dead or alive, any organic creature that Jericho consumes will be 'slotted' as sorts into Jericho's memory, letting him access it's DNA and form however needed. The limitation here, is just how much of the creature he has consumed: a finger/toe/wing/fin just won't cut it. A sizable portion is needed. An arm or leg. Of note is that when Jericho consumes another human, or a parahuman, he gains more mass than he would an animal of near equal size. While he can digest just about anything that counts as 'organic', plants and slushes/slurries/smoothies or anything similar don't give as much mass as meat. And while he hasn't ever done so, cooking a human and then eating would be... A ridiculous boon. Jericho is also capable of simply consuming something or someone through touch. However, he refrains from doing so, as it's generally unappealing and has often left him with a sensation of being covered in slime. As well as psychologically disquieting.
Appendage Generation/Natural Weaponry:
To continue on from Digestive Shapeshifting, another power that Jericho learned to control is the capability to generate additional body parts on his own person. This entails arms, legs, hands, feet, mouth, head and all other appendages. Appendage Generation. This is intertwined into what makes Jericho's powers and abilities so dangerous; Natural Weaponry as he is not only ability to generate human arms and legs, but add onto the limbs and extremities, change them; whips of muscle and sinew; claws of bone so strong and sharp they'd be akin to steel; chitin and enamel that grows so thick, that to call it stronger than concrete would be appropriate, creating armor around a certain portion of the body. He can even create organs that wouldn't otherwise be found on something other than whatever it belonged to. Like the bladders of air around the throat of a Bearded Dragon, for a harmless example.
Mobility:
Jericho is capable of taking on a varied many forms, some with the ability to move with the same speed as sound or faster, at the cost of highly decreased 'defense'. Flight, the ability to swim as fast as any other form can run, a form so dense he can charge through brick walls... Anything goes. Manipulating organic material is oh so fun. Something noteworthy is just how HEAVY Jericho is. Even though he looks light, he usually outweighs most normal people, and if having eaten enough, can even outweigh some parahumans in the brute category. This comes as a result of taking in biological mass from organic sources: it all has to go somewhere, and it can't just go nowhere. His muscles and skeletal system subconsciously change in order to support this extra weight as he puts it on.
Limitations:
Jericho isn't capable of changing his brain size, composition, or volume(consciously), only its position in his body. He can add onto it, but changing the original organ itself is a no-no. His digestive track must stay the same as well, not a single change can be made there, unless its the adding of another digestive track entirely, which (unfortunately) the boy just isn't smart enough to think of. If either of these should be changed substantially in some way during a transformation or battle, Jericho immediately drops into human form and suffers week long after-effects in the form of intense nausea and migraines. He is also incapable of changing into a form that would excrete or produce corrosive substances. Jericho suffers another handicap in the sense that no matter what form he takes, should it hide the skull painted on his face, the form will dissipate and leave him human again; suffering migraines and photosensitive eyes and facial skin.