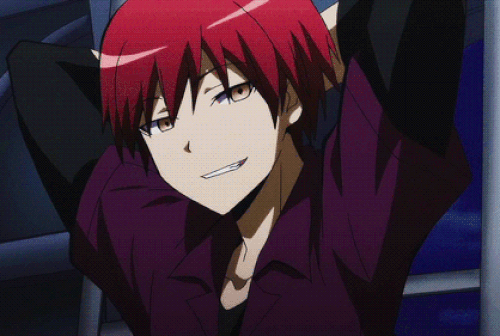 ---
---
"Fear is such an easy emotion to achieve, but if you mix it with a bit of desperation, anguish and just a pinch of anger for flavor, you get something called 'Panic'."
---
---
Name
Kayle Tallion

Nicknames/Aliases
The Twisted Smile

Age
22

Gender
Male

Sexual Orientation
Heterosexual

Birth Date
October 30th
---
---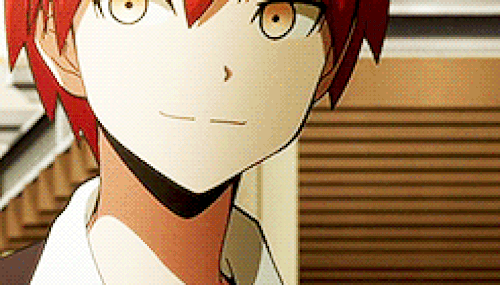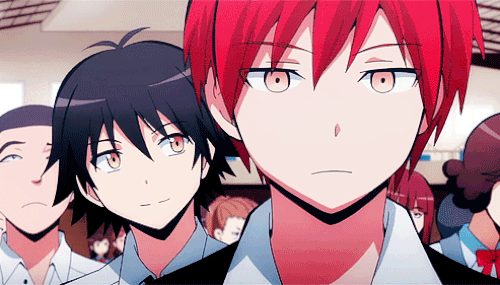 Hair
Red

Eyes
Gold

Height
5'9

Weight
178lbs

Body Build
Athletic build.

Notable Scars
None

Piercings and Tattoos
None
Casual Wear
Kayle is very much a 'clothes make the man' kind of person. As such even his casual clothes are very pleasant on the eyes. If he wears jeans, their pressed and dark blue with a coordinated belt. Shirts are often polo, with the rare tight t-shirt on the occasions that he just can't be asked. His shoes are often clean, even if they were covered in dirt the day prior. Many accessories line his person, ranging from earrings to sunglasses to the odd hat. Ultimately he believes in having good fashion sense, and goes out of his way to ensure the rest of the world knows that as well.

"Hero" Wear
Kayle doesn't actually have a costume. He has some crappy clothes set aside that he likes to wear when he heads out since he doesn't care if they get ripped or dirty, but due to the nature of his abilities, he doesn't require a full blown mask or distinctive outfit.

Face Claim
Karma Akabane - Assassination Classroom
---
---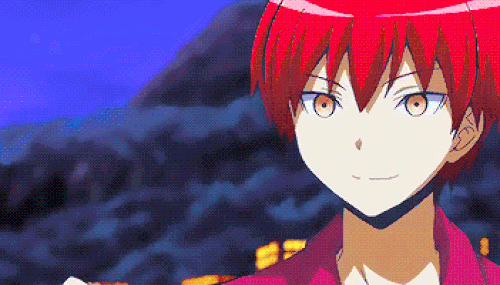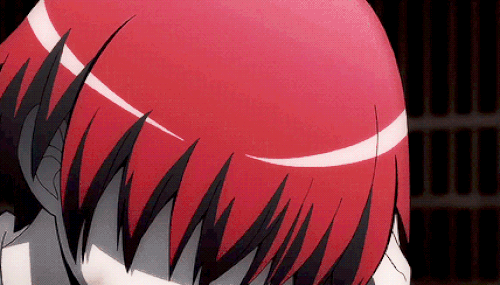 Kayle acts pretty much however he wants in any given situation. He's someone who can walk into a room and demand attention from his presence alone, and he will often extort that fact to great effect. His smile can brighten rooms and his scowl can make people quiver in their boots, and he appears to revel in the fact that he can control people in such a fashion. Despite this rather obvious character flaw regarding emotional manipulation, Kayle doesn't think of himself as a bad guy. In fact, there are fewer friends as devoted as Kayle is to his. He will go through Hell itself if he believes the friend is worth it. That being said, the saying 'a woman scorned' has nothing on Kayle when he believes he has been betrayed or used.

Kayle is a fairly smart individual despite no formal post secondary education. He can read people, say the right words, and get things he wants through either intimidation, persuasion, or just being damn likable. So when he puts his mind to ruining someone's life, he follows through with all the devotion of a man possessed. He's determined, relentless and carries through with an almost psychotic apathy towards his intended target. This is how he manages to do what he likes to call 'his second job'.

On the clock, which is to say when Kayle is running through the streets after some villain who decided that day was a good day to die, Kayle's mind turns into a different beast altogether. Trying to mimic his childhood hero from the DC comics, Batman, Kayle has probably taken a step or two past what the Dark Knight would ever consider to be acceptable. He takes pleasure from making his targets fear him, he enjoys throwing them around like ragdolls and at the end of the day, it takes a very real effort from him to not cross the line and simply rip them apart. During these moments of high octane action, when he truly lets himself out, you see something that has a very good reason for being locked away. His name is derived from the twisted look on his lips as he casually chases someone through the streets, into a building, or from a back alley.

The constant smile of a killer.

Strengths

Word Smith: Kayle has a way of making the words flow from his lips like water in a river. Even when he says something wrong, he can correct himself in such a way as to make the person on the receiving end believe it was on purpose. While this may have a bit to do with his abilities, he likes to think that he was doing stuff like this long before his powers ever manifested.
Artistic: Kayle has quite an artistic streak to him, preferring to paint in vivid colors with brushes and acrylics.
Integrity: While many could and would look at Kayle like he was just some kind of sociopathic manipulation mouth piece, the one thing separating him from those types of people is his inherent sense of morality. He's a man of his word and holds himself to a code with absolute certainty. While he can, and will at times, use his gift of gab to gain things for himself, he will always do what he says and look out for his friends.
Weaknesses
Emotionally Detached: While his sense of integrity and morality keeps him on the straight and narrow...for the most part, Kayle has a problem connecting emotionally to people. True, he has his friends that he will go to great lengths to help and protect, but rarely do people ever see him angry or sad. Worse yet, when presented with a situation where a comforting word or two might suffice, Kayle shows that he has no idea what to do. He fidgets and stands there, looking for action where there is none and essentially displaying to the world that he simply can't relate to people who wear their emotions on their sleeve.
Dark Side: Kayle's alter ego, the Twisted Smile, is a representation of what happens when Kayle fails to hold himself in check for his wanton desires. Deep beneath the skin, below the somewhat forced rules and checks he keeps for himself is someone who revels in watching people fear him, in inflicting pain and ultimately the fun that comes from everything in between and beyond. Kayle works hard to suppress this instinct, not because he feels that it's wrong, but logically he understands that it's wrong.
Pretentious: Having to do with his inherent magnet personality, Kayle sometimes has the issue of coming across like a pompous dick even if that's not his intention. Often times he'll catch himself and turn it into a joke or an example, but there are a few times when he simply can't help it.
---
---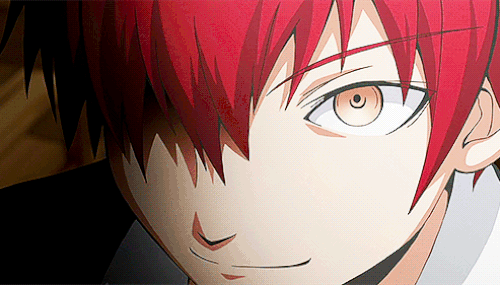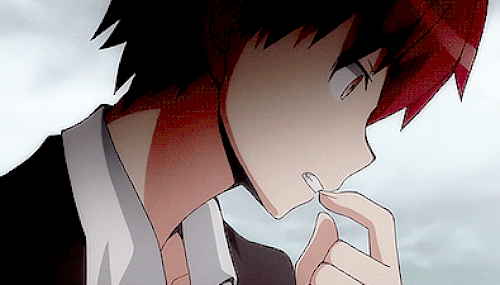 Powers Classification
Kayle's alter ego, The Twisted Smile, is a bit hard to classify because it seems to encompass most of everything to some degree. While others have heard TS call his power 'The Chains that Bind', it would be better to describe it as a form of hard shadow manipulation, but there's a mixture or complementing powers that really make him a dangerous person out in the city. As a brief description of his powers, it appears that a number of chains, dark in color and intent, can sprout from his body at will and hit with all the force of a titan. So far, there hasn't been a limit to how many of these chains he can handle at one time, but that's only part of his power, as he appears to project an aura of darkness that draws forth the negative emotions of those around him, specifically those related to fear. Kayle doesn't seem to need a costume or any form of concealing garments as a shroud of pure black can consume his person seemingly at will.

Mover 1: Twisted can use his chains to traverse much like a spider, although this kind of movement does come with some form of collateral damage as he has to impale his chains into the surface in order to hold himself. That being said, his speed while utilizing this method is nothing to balk at, and he can get going rather quickly.

Shaker 2: Twisted Smile's aura is not as destructive as one might think, yet more dangerous than one would want to believe. Essentially, a part of his persona, Smile projects an aura that seems to draw people's negative emotions to the forefront. While this can and often does include feelings such as jealousy, envy, anger and even depression, it seems like he's managed to fine tune it to make fear the most prevalent one along with a host of other feelings to induce a sense of panic at his presence alone. While strong willed people can and have resisted this aura in the past, it's a constant battle while around him and a single slip up can have the person in question quickly falling into their own despair.

Brute 6: Twisted Smile's true strength comes from the usage of his chains, and the sense that they can hit with all the force of a wrecking ball. Capable of crushing cars and buildings alike, only the truly strong heroes have been able to stand in the way of a full blown swing, as walls and barriers are mere inconvenience for these creations.

Breaker 5: Once again, Smile lacks anything that makes himself impervious to injury, but he does have his own bag of tricks. Either an illusion of the mind or some form of darkness manipulation, Smile can seemingly have weapons, bullets and attacks pass through him as if he was a shadow. Although people have only noticed this happening when he himself is surrounded in shadow, so it might be the fact that he has to already be in darkness to utilize this particular skill. His real Breaker status comes from his chains, which seem to be immune to all known attacks thus far. It is theorized that since they are a creation of darkness, that anyone utilizing light based skills could possibly break them, but it has yet to actually happen.

Master 2: Keeping in tune with his Shaker status, Twisted Smile seems to have the ability to manipulate the emotional state of those around him. An area of effect empathy that he uses in order to boost his own combat effectiveness by making those around him break down in fits of emotional distress. While it is believed that he could go the other way, make people happy or content, it has never been recorded by the hero.

Blaster 4: Going once again to his chains, Twisted's chains have an extremely long range, allowing him to attack from a distance and manipulate the battlefield from there. The description doesn't necessarily change, as their power doesn't seem to diminish the farther out they go.

Changer 1: As previously mentioned, it doesn't appear that Twisted Smile requires any kind of concealing outfit as he's constantly shrouded in a cloud of pure black, with only his smile seeming to pierce the darkness. While light sources do limit this ability somewhat, he has shown that even in full view of a street lamp, he can keep his face hidden from view with this ability.

Stranger 1: With his ability to shroud himself in darkness, Smile has a limited ability to seemingly disappear when in the dark. Not necessarily true invisibility or a manipulation of the mind, it's simply darkness against darkness, pitch black. Along with this, Twisted Smile seems to have perfect night vision.


---
---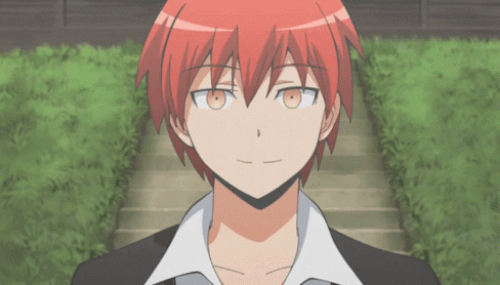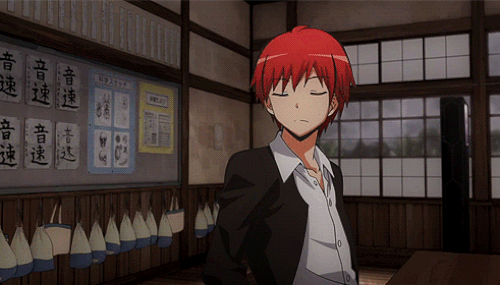 Early Life
A lot of people like to think that Twisted Smile came from a broken home, abused and left to rot in a cellar of some sort. He survived by eating rats and drinking the water that condensed on the walls. He escaped by destroying one of the walls and ultimately killing his abusive parents.

Kayle had a good laugh about this when he heard that particular origin story.

Ultimately, Kayle's life was painfully average. It would never make it into a comic book or movie to be honest, and nearly right up to his graduation, there was nothing that seemed out of the ordinary. From his early life, Kayle appeared to be a pretty standard kid. He got good grades, made friends, did his chores and got into just enough trouble to be classified as 'Just at that age'.

Having lived in Capetown for his entire life, Kayle was constantly subjected to the media stream regarding heroes and villains, and while his own foray into the world of the parahumans didn't begin until after high school, he had always been fascinated with the concept of heroes and villains. He read comics right up to his graduation day, and learned everything he could about both sides and what constitutes a hero or a villain. Ultimately, what he read and thought at that early age is what formed Twisted Smile today. Considering he had had his power for years prior to him exiting school, he had thought it best to know everything he could and prepare for his inevitable approach to the field.

Trigger Event

Many kids, at a young age, are afraid of the dark. What they don't realize is that the darkness isn't what they're actually afraid of, it's what's possibly in it. Kayle wasn't like these kids, in fact, when he was 6, he was practically obsessed with pulling out the beings that hid in these dark corners to see what all the fuss was about. Many nights, while his parents slept, he would sneak in the basement with all the lights out and sit there for hours. He would whisper into the black, asking for something to come forward and say hi, maybe even play! He was that age after all.

It wasn't long before he got an answer, or at least, felt an answer. One night, while he was talking about his day to the potential creatures that lurked in the shadows, he felt something touch his shoulder. When he reached up, he pulled back a chain. Confusion abound, he started pulling on the chain to see if something was attached to it. He pulled more and more until a large pile of it was sitting in front of him. It was still draped over his shoulder, and as much as he would like to see where it was coming from, he would simply be stumbling around in the dark.

It was at this moment that Kayle realized he could see perfectly. He knew he was in the pitch black of the basement, but everything seemed like it was lit up like a christmas tree. Seeing as he could, well, see, he looked back to see where the chains were coming from. He was amazed to see them pouring from his back, a black portal like...thing on his back kept spewing the chains forth with reckless abandon. When it got to the point that Kayle was worried his parents were going to find out and be mad, the chains rapidly retracted into his back and disappeared.

From that point on, the rest of his abilities came rather quickly. His emotional aura was the hardest to control and hide from everyone around him. Many times he accidentally caused a mass meltdown and had to act like he was afflicted as well to draw away suspicion from himself. By the time he was 10 though, he had a very strong grip on his abilities and was using them to his advantage. He found out his empath could be used to his benefit and started figuring out subtle ways to influence those around him. As the years droned one, he refined it even more, to the point where he doesn't believe he has it on anymore, his personality had just adapted to interact with people in a way that makes them like him.

Currently

The Twisted Smile is something of a blemish on the city, while also acting as a staunch protector of sorts. Not a member of the HLA, Smile has been brandished as a villain simply by not conforming, but he has never once considered himself such.

At night, whenever Kayle has the free time, he heads out and looks for the worst offenders he can catch. He uses the fear of death and carnage to get them back into line, and more often than not leaves them in a puddle of their own shit and tears on the police station steps. The few that he doesn't, while he doesn't go as far as to kill them, many of them wish they were dead. A mixture of visual, psychotic and physical cues has left their minds broken, along with their bodies. Twisted has perfected the use of his Empath aura with his, admittedly, terrifying persona.

He's less of a 'protection' hero and more of a 'prevention' hero. While the media and other heroes scorn his name and call him a wildcard with no self restraint, he often looks to the difference between a hero and villain, and shrugs.

Outside of his night time activities, Kayle actually works as a radio host for 56.7 Kodiak radio, a modern music station that gets by fairly easy with a lot of their listeners in the younger market.