____________________
Lucas Eklund
____________________
Chrysopoeia
____________________
____________________
Personal Information
____________________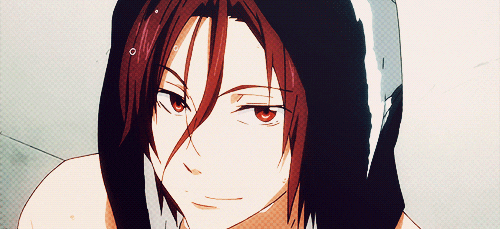 Full Name
"Lucas August Eklund"
Eklund being his family name, Lucas being his personal name, August being his middle name.

Description
Lucas Eklund can be described as an "oddity," as he's one of the 2% of parahumans that received "deformations" when he gained his powers. His, however, were not that noticeable from afar; naturally purple hair and irises. However, he generally gets by, by telling people it's dyed hair any contacts. He has a tall, athletic, "manly," build, with wide shoulders, muscular arms and legs, and abs. Despite his muscular appearance, Lucas has almost no body hair, be it chest hair, arm hair, or a beard, not even slight stubble. His eyebrows are thin and appear to be trimmed/maintained, and his skin is not noticeably pale nor tan.

Age:
24 years old.

Gender:
Male.

Race/Nationality:
Caucasian, other than that, he doesn't know.

Honorifics|Titles|Nicknames
"Chrysopoeia" - His cape identity.
"Smart Ass" - By people who know him well enough.

Sexual Orientation:
Bisexual.

Birthplace:
Los Angeles, California.

Date of Birth:
06/12/1993

Marking|Tattoos|Piercings:
Red tattoo of a dragon entwining a sword down his spine, with the head set between his shoulder blades.

Height:
6'2"

Weight
167 lbs, mostly from muscle.

Physical Condition:
Athletic/Fit.

Current Residence
Capetown, TX.

Former Residence
Los Angeles, California.

Family/Relatives:
None in Capetown.

Friends/Comrades:
Sähkö, Recall, Smokescreen,

Enemies
The PCRT, HLA, and THA.

Rivals
None, at the moment.

Organizations/Gangs/Factions:
"The Congenial", a small group of 5 minor villains/friends.

Former Affiliations:
Two former gangs in LA.

Disabilities:
Other than his unnaturally colored hair and eyes, none.

Personality:
Lucas is generally far more amoral than most people, due to his upbringing, almost to a sociopathic point. He does have the capacity to care for people, but often times he finds himself indifferent towards things, both good and bad. Lucas can be rather insolent and rebellious to authority, disliking authority figures and often griping about things. He has no qualms about lying to make his life easier and he does his best to duck out of trouble and difficult relationships. He is often immature, but can be quite playful at times, seeming to go against his age. Generally Lucas is passive-aggressive when it comes to conflict, making wry comments behind the scenes while his friends try to figure out a problem. This leads to him often being described as overly sarcastic or a smart-ass. Despite Lucas' seemingly immature attitude, he can be serious when a situation calls for it, and he is not incapable of listening to people.

Likes:
• Art/drawing.
• Horror movies.
• Lizards.

Dislikes:
• Reading.
• Theater/plays.
• Dogs.

Psychological Condition:
Sociopathic tendencies towards people he doesn't know well.

Alignment:
Chaotic Neutral.


---
---
____________________


Equipment


____________________
:Attire:
Lucas' civilian attire generally consists of tight-fitting muscle shirts, sleeveless shirts, and wife-beaters, with ripped shorts or jeans, black sunglasses, and combat boots.
:Costume:
Chrysopoeia's costume consists of black Kevlar pants, black combat boots, and a pair of his ripped shorts dyed red, for the legs. For the upper part of his costume, he has some medieval armor he bought online and spray-painted red, a red camouflage bandana, and red sunglasses. He pulled some of the scales out of his armor and fashioned scales out of various materials including aluminum, styrofoam, steel, stainless steel, hexamine, copper, brass, multiple types of wood, concrete, stone, flint, lead, iron, rubber, wax, glass, plastic, graphite, polonium, Ferrocerium, rust, paper, bullet proof glass, and aerogel, each crafted or cut into the same scale shape on the rest of his armor.
:Weapon(s):
Chrysopoeia's only real weapon is a handgun he keeps holstered in one of his combat boots. Other than that, he is capable of making other weapons on the battlefield using his power.
____________________
Parahuman Abilities
____________________
Shaker 2 / Striker 5
Chrysopoeia has the ability to touch two materials and change one of them into the other. For example, if Chrysopoeia touched a glass cup and a wooden cabinet, he could change the glass into wood, leaving a wooden cup with the exact same shape and size as it was when it was glass. Or, the reverse is true, he could change the cabinet into glass, leaving the cabinet see-through, with the exact dimensions, shape, size, thickness, and even carvings, of what used to be wood is now glass. This works well for any two solid materials, with some exceptions; trying to turn a solid rigid object into a combination of many solid objects, like cloth, is possible for him, but rarely works out how intended. For example, turning a piece of paper into a piece of cloth would leave cloth with four frayed edges, instead of stitched edges. This also makes it hard to turn cloth into other types of cloth. For example, turning a cotton shirt into Kevlar would leave some messed up stitching, though some of the original stitching would be intact and converted. Also, the density of the changed object can and will be changed to the density of the unchanged object. If he tried to turn a lead ball into styrofoam, the ball will stay the same size as it was before, but be a lot less dense after becoming styrofoam.
Because Chrysopoeia's power requires him to touch both the object to change, and an object with the desired material, his costume contains many scales of different materials, so he can touch a rubber scale on his costume, then concrete sidewalk, to turn it into rubber, for example. Though his power is touch based, his Shaker classification comes from his large apparent range, roughly 1,000 feet, or just over a city block, in radius.
---
---
____________________
History
____________________
Lucas was born in Santa Monica, California, and for most of his childhood, he moved from place to place in or around Los Angeles. Having to go to a new school every semester because your parents couldn't afford a place to live for more than six months at a time takes a toll on you as a child, and as a result, Lucas was a very problematic child. In elementary school, starting around 4th grade, he would skip class every other day. The only reason he wasn't ever held back was mainly because switching school districts so often, it became hard for LA and the surrounding cities to keep track of his attendance among the millions of other children. This was a trend that continued well into middle school and high school, which he dropped out of to get his GED. Lucas began smoking in sixth grade, and it was an addiction brought on by the kinds of people he hung out with; older kids, dead beats, drug dealers, gang members. By high school, Lucas had been arrested at least six times, though the longest sentence he had was a month in juvenile detention. As one can probably guess with such an upbringing, Lucas was never close to his parents. His father beat and abused Lucas and his mother, possibly because he could never hold a job, and his mother blamed him for being the reason she was stuck with his father. As a result, Lucas was not close to either parent.
When Lucas was 17 and had his GED, he got kicked out of the house by his father, and that was the last time he saw his parents. Lucas lived from place to place just like his parents; keeping a job for a month here, living with a roommate there, spending a week or two homeless somewhere else. Lucas is unaware of this, but he also has fathered three children to three different mothers from when he was 16, 19, and 20 years old, as he was a slight hedonist during this time.
Trigger Event
Tuesday, May 3rd, 2011, was a day Lucas would never forget. He was 17 years old at the time, homeless, and living in an alley, tucking his few possessions under a dumpster to hide whenever he was asleep or out and about. This day, however, was different. The city smelled like pot, as usual, and it was an overcast day with slight sprinkling, making the skunk-smell of pot smell more like mildew throughout the city. But something about the day made him on edge, feel nervous, like someone reading a story and subconsciously taking in foreshadowing. Lucas isn't sure whether it was his nervousness that caused the accident or not, but that day, Lucas was hit by a car. The car crash wasn't that bad, a few broken ribs, a broken ankle, a concussion. No, the worst part was the fact that the car had knocked him out and launched him face down into a section of wet concrete, where sidewalk was being replaced. He woke up a few seconds later with we concrete, the consistency of watery clay, in his throats and lungs. He laid there, unable to get up, unable to breathe, with the most excruciating pain he'd ever felt in his life, drowning in the concrete in his lungs. What was really a minute later, but felt like hours to him, he had managed to crawl out of the concrete and tried drinking water in the gutter next to the curb, in desperation to save himself. Normally, it wouldn't have worked, but this event caused him to trigger, his power turning the concrete into water. He still passed out again, drowning in the now-water in his lungs, but a bystander had called 911 and performed CPR on him, saving his life, getting the water out of his lungs.
Since then, Lucas hasn't really changed in his ways, jumping from gang to gang in LA, some of which were even cape gangs, before moving to Capetown, TX when he was 20.