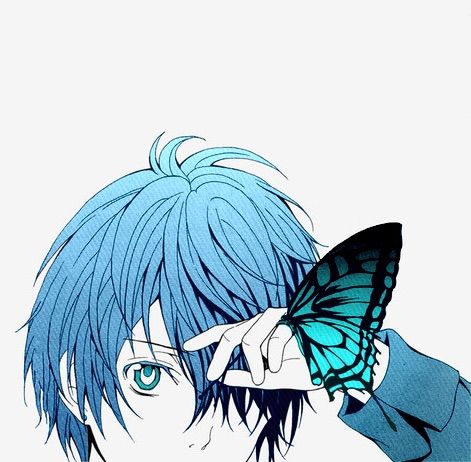 "To those who fear nothing - I am nothing. And I can end you."
Theme 1:
Tame, Pixies
Theme 2:
Serotonia, Highly Suspect
Theme 3:
Ban All The Music, Nothing But Thieves
Theme 4:
Dark Necessities - Red Hot Chili Peppers
---
---
|| Name ||
Victoria Martel
|| Age ||
23
|| Gender ||
Female
|| Sexuality ||
Bisexual
|| Nationality ||
French/American
|| Aliases ||
Nobody (yes, she purposefully named herself something so infuriating)
|| Groups/Gangs/Organizations/Factions ||
None
|| Face Claim||
Takigawa Yoshino, Zetsuen no Tempest
---
---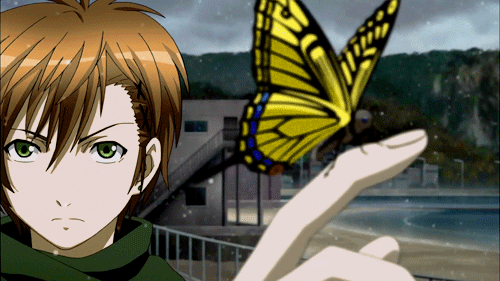 ---
---
|| Height ||
5'7'' - 170.18 cm

|| Weight ||
146 lbs - 66 kg

|| Physical Description ||

Vic's appearance is strikingly masculine. Practically everyone she comes across mistakes her to be a young man with some vaguely soft, feminine features due to her name, attire and build. She lacks the curves typically desired in women and may be slender and tall but she is not lanky. From her garage work-out sessions and band practice (as well as some crime fighting on the side...), she has the muscle mass and broad shoulders to show for it.

Vic has one of those faces that go from cute and unassuming to downright devilish once you know her. She has short, chestnut colored hair that she half pins back with clips, though the rest of her bangs fall in front of her eyes. Her eyes are round and forest green, sometimes peeking behind red-rimmed glasses if she doesn't wear her contacts that day. Her skin is olive and easily tans. Both of her ears are pierced, usually with small plain studs, but she'll go for something more flashy if it suits the occasion. She often doesn't go around with her shirt off for obvious reasons, but on her back is a tattoo of green Chinese dragon, covering a scar.

|| Attire ||

Vic switches between two styles, preppy and punk rock, and only those two. Well, unless she's slouching around at home. Half the time, you'll see her in pastel button up shirts, beanies, jumpers and skinny jeans. The other half, she's decked out in checkers, ties, leather, dangerous looking accessories and big black boots. She has skirts and dresses but never wears them unless she has a reason to.

|| Costume ||

Nobody's costume is made up of an simple yet eerie plain white mask, hoodie, shoes and pants.


---
---
---
---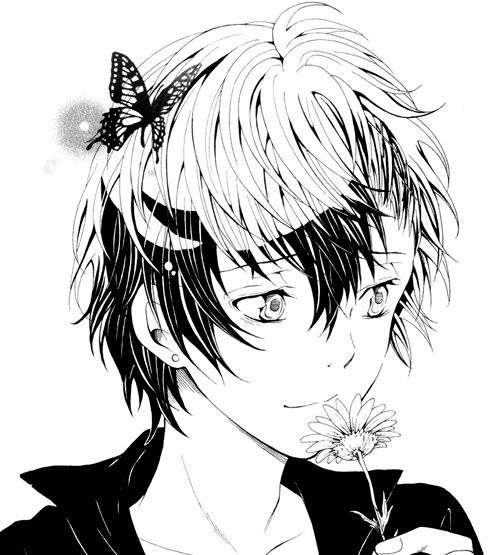 || Personality ||
Spontaneous / Laid-back / Independent / Flirtatious / Daring

Free and wild disguised by a calm exterior is the easiest way to describe Vic. She's highly adaptable and rolls with the punches of whatever is happening, be it fight or lunch. She generally tries to not get involved in arguments, but supernatural scuffles she'll generally take joy in launching herself into. She relishes freedom and spontaneous thought, despising when there are consequences.

She's not much of a talker unless you really perk her interests, has a generally sarcastic and teasing demeanor and can sometimes be quite crude. She's difficult to make angry and will not yell if you do. Her gestures, language and right down the way she sits is tomboyish, probably due to her hanging out with the boys in her band so much. She's got a lighthearted approach to most things and has a trickster side to her. Vic's also a very flirtatious person. If she sees someone attractive, she tests the waters. If they don't seem interested then she's back out again without a single tear. She can "proudly" say that she has been the experiment for several women. Some of her band members are actually quite jealous of the amount of female attention she gets.

Vic's fearless in her actions and carries herself with a confidence that only someone that cheated death might have. Whether it's relationships, performing or fighting as her hero identity, she approaches life with it all until it backfires.

|| Flaws ||

Insensitive
Closed off
Lonely
---
---
---
---
||
Likes
||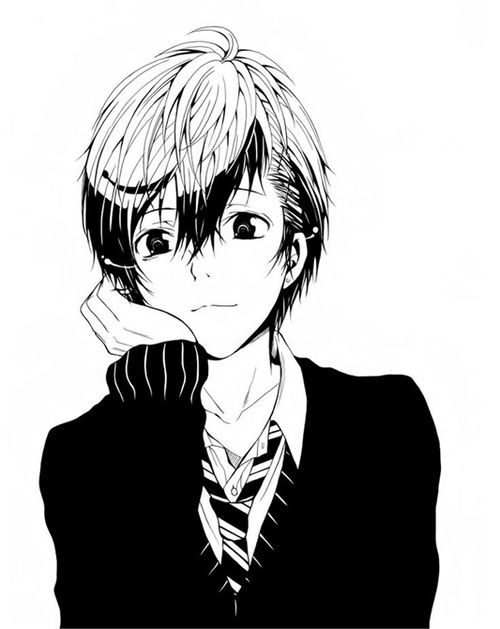 ✔ Flying
✔ Kicking ass
✔ Her band members/music/the drums/everything related to her band
✔ Horror
✔ Good bad movies
✔ Drinking games
✔ Camping
✔ Licorice
✔ Pranks, particularly using her powers to bother others
✔ Flirting
✔ Praise. Probably would be down with being worshiped.
✔ Some kinky shit we'll never, ever, ever get into in this rp
||
Dislikes
||
✗ Being stuck
✗ Noise complaints
✗ Controlling types
✗ Creative differences between band members
✗ Butterflies. Fluttery little bastards.
✗ Being shunned
✗ SURPRISE SULTANAS
✗ That the drummer is never the front man in the band, nor people's favorite despite the band being lost without them.
✗ The inconvenience of being a superhero
✗ Mushrooms
✗ Consequences

||
Fears
||
☠ An Abhorrent attack
☠ Her band breaking up
☠ Small spaces/being trapped (claustrophobic)


---
---
---
---
|| POWER CLASSIFICATION ||

Vic has been classified as a 3 Stranger/7 Shaker, however she knows that isn't completely correct. It's not known that her invisibility classed under a Stranger power is in fact her turning into a cloud of invisible gas, a Breaker power. Her powers also stretch over a couple other classifications, being Mover and Brute.

Mover 1: Because of her control over air and her ability to become it, Vic can fly. She'd be put under the subcategory of Fly Mover.
Shaker 7: Vic's Shaker status comes from her ability to alter the battlefield by creating powerful winds to disrupt attacks, blow annoyances away and lift enemies in the air. She can make miniature tornadoes to really cause some chaos - whether she can go further than that, she doesn't want to try.
Brute 3: Vic would be classified under the Shield Brute and perhaps even Armor Brute for this power. She can use very strong winds to deflect attacks as a shield, or even create a miniature tornado around herself that deflects some projectile attacks. This is for cases where she needs her completely solid form.
Stranger 3: Due to Vic's ability to turn to air, she can go invisible.
Breaker 6: Vic can turn into an invisible gas that unfortunately carries the smell of licorice to give up her presence. When fully utilized, Vic can allow weapons to pass through her as though she was air.


---
---


|| HISTORY ||

Victoria Martel had spent all of her childhood years inside of boxes. She'd been stuffed into closets by her parents, packed into lockers by high school bullies and once was literally paid to be put in a cage and be looked after for a few days. The police had to look into that one. Victoria spent her time escaping from the boxes with secret drumming lessons and rock music. However, when she was 18, she found herself in a box that she couldn't escape with headphones.

The Trigger Event

She was in the state library elevator when it dropped. It didn't simply drop down, it went sideways as if something had knocked the entire building down. Victoria fell with the four others in the elevator with her. Miraculously, she and three of the four survived. She had fallen on top of the old woman that had died, her spine snapped on impact. Victoria immediately jumped to the conclusion that this was an Abhorrent attack.

They attempted to open the doors, but to no avail. The works were broken and there was rubble on top of them preventing their escape. The other woman in the elevator with them had broken her leg. They tried calling for help on the first day.

Victoria was in there for over a week.

The claustrophobic cage made it seem longer. They were quick to lose their minds in panic. During this time, the woman became sick. One of the men murdered her to reserve more air for himself, but failed to kill Victoria and the other man. Now with only two left, they accepted their deaths. They conversed. Talked about their dreams for the future. Victoria actually found herself taking a liking to the older man, telling herself it was OK to go out like this... that was, until he tried to coerce her into intimacy, claiming that it was her only chance at human bonding before she died. He didn't take rejection well. After a struggle, Vic managed to kill him by shoving the old lady's walking stick down his throat, but not before he could bite a chunk out of her back.

As she laid over the pile of corpses in this enclosed space, gasping for the last few breaths of oxygen in this place, she became air. As she watched herself disappear, she was certain that she was dying. Her gaseous form seeped out through the smallest cracks of the place, sifted through the gaps in the rubble, until she reformed on the surface of the rubble. The cultural center of the city had been obliterated and volunteers were still searching through the rubble. She later found out it was some power-drunk Breaker terrorist, not an Abhorrent.

After the Trigger

Soon after that, she cut her hair and freed herself from her parents, moving to a different city to attend university and staying with her aunt. She found her band members there, Zach, Donovan and Rudy, who gave her the name Vic she happily adopted. Their band, "I Really Hope We Don't Crash" (name courtesy of Rudy and his obsession with old British television), formed in Vic's aunt's garage. After much green-eye from Vic, she accepted that the lead singer had to be the front man, despite Donovan being a dumb name. (Her thoughts, not mine. They used to date at the beginning.) They graduated together (apart from Zach, he had to repeat some units) and lapped up gigs wherever they could. They've done small state tours, put out a couple EPs and even went on a trip to Japan together, just to raise their spirits when their relationships were getting a bit shaky (Rudy, again. His idea of them bonding over being surrounded by another culture kinda didn't work but they got a good song out of it.) And yes, through these past five years, Vic has been a Cape, taking martial arts classes and doing vigilante work behind their backs.

Currently, Vic stays at her aunt's - which is the band's hangout and rehearsal place - works at a record store (Donovan's dad owns it), and kicks some criminal ass once in a while. And yeah, she's still trying to cope with what happened in the elevator. Despite how free she's felt since it and the therapy which helped so much, there are some things that will never be erased from her mind.