Wip
---
---
---
---
---
---




♠Role


Pawn 3


♠Gender


Female
"What?! Did you think I was a man?!"


♠Nickname(s)/Alias(es)


Kas.
" Taken from the end of Mikasa. You know Mikasa... Duh"


♠Age


22
"Does age really matter here..."


♠Face Claim




---
---

[font=calibri]



♠Height


Mikasa is quite tall at 6ft.
"Being tall isn't as good as you think.


♠Weight


121ibs
"I think that's alright... Isn't it?"


♠Build


Tall and skinny. She is stronger than she looks. She does have the build of a model but she isn't into modelling much.


♠Hair Color


Bright red
"Hey it's hardly my fault. It is actually this color"


♠Eye Color


Also a very bright purple.
No... I don't wear contacts,*small sigh*, stop assuming everything is falsel


♠Scars/Tattoos/Piercings


Double ear piercing
Long scar along right arm and smaller one on right leg due to a biking accident.
"Do I have to talk about it? As you can imagine it did hurt"


♠Description


Mikasa has bright red hair that flows down to her waist. People often seem drawn to her bright purple eyes. Red hair and purple eyes seemed a strange mix but she doesn't die her hair or wear colored contacts. She is naturally like this. She has pale skin and has no freckles, spots, etc.


♠Preferred Clothing
Mikasa having a gothic style mostly wears a white, black or dark purple top, black or navy jeans and long black knee length converse or her high-top white converse. In her double pierced ears she wears studs in each and in one(usually the bottom right) she wears an ear cuff. Mikasa is always seen wearing a dog collar with a white and black pendant on it. This necklace never comes off. She got it when she was twelve from uncle before he died.
---
---




♠Oddities


Mikasa doesn't have any really. She rands to twirl her necklace when she is nervous.


♠Skills


Climbing. Before she could walk Mikasa was climbing on everything. Sofas, chairs and tables. This led to trees which led to cliffs. She hardly, if ever, falls.


♠Likes


Music, mostly rock but sometimes she will listen to pop.
Art, Mikasa loves designing things and painting in her free time.
Computers, any type of technology.
Old fashioned games. Things like Tetris and pac man.
[red]

♠Dislikes

[/color]
People who think she wears contacts or dyes her hair.
Crowds, she hated the loud noises and being crammed in tight places with others breathing down your neck.
Large cities, too noisy and crowed


♠Secrets



[img]IMAGE%20HERE[/img]


♠Phobia(s)


Insects and spiders. Hates all of them. Even butterflies.
"Thy fly around you and get in you hair and keep you awake and... They are just so creepy.
Small spaces.
"What if all the air runs out or you can't get out"
Elevators.
"Elevators kill more people than sharks a year."


♠Sexuality


Heterosexual


♠Personality


Mikasa is not really the calm and quiet type. She isn't afraid to stand up for herself and speak her mind. If she doesn't like you, you will know. She will ignore you when possible and she always has a smart remark ready.
Most people think that she isn't scared of anything but there is one thing. She is afraid of her friends being hurt. Mikasa can be angered easily and may lash out at those around her. If she is annoyed or angry you do not want to get in her way. She can become annoyed at the smallest things. Strangely she is very honest and has never told a lie once, she just flexes the truth.
She always thinks before she acts and never goes head first into a situation. She is also able to tell much about a person by their body language and the way they talk about different things.
---
---




♠Relationship Status


Single. Mikasa isn't really into dating.


♠Family


Mother | Rosaline | Deceased
Father | Michael | Deceased
Uncle | Joseph | 37 | deceased
Aunt | Jane | 45 |




♠Personal History


Mikasa's parents died in a car crash a year after she was born. Her mothers younger brother took her in as he and his wife could not have children. Jane, her aunt, didn't like Mikasa. Mikasa never found out why but her uncle, Joseph, raised her like she was his own child.

At the age of 12 Mikasa was excelling in school. She enjoyed art a P.E. She had many friends and was quite happy. Then her Jane decided that the had to move to the city. Joseph attempted to persuade Jane to stay but they had to move. Mikasa was no longer the kind young girl. She had changed. She didn't like talking to people or working together. No one knows what caused this.

When Mikasa was 15 her uncle died tragically in a fire in his work place. This drove Jane into a deep depression and Mikasa couldn't stand it. As soon as she got a job she dropped out of school and left Janes house.

Mikasa ended up renting an apartment but she struggled with her small income. Then she began selling her art work. Since then she has sold her paintings and designs to many companies.

Then one day, when she was online, looking for artistic inspiration there was a pop up. Mikasa didn't turn them down. She sometimes found inspiration in the strangest places. Then she was sucked in.
---
---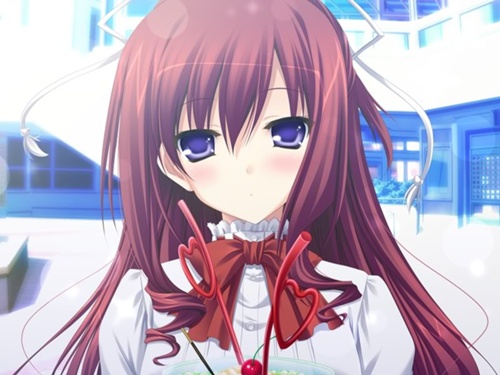 ---
---