Name:
Aitan Wynn
Age:
Eighteen
Gender:
Male
Sexuality:
Heterosexual
Role:
Mind Controller
Powers:
Telepathy, empathy and thought-projection are all powers at the ends of his fingertips. Aitan has the ability the read the most private parts of a person. Neither thoughts nor emotions are out of bounds for him. Beyond the honed perception of other skilled heroes, Aitan can envision memories belonging to a specific person. Fears, hopes, dreams, and wonton desires are all known to Aitan- even the deepest thoughts in the darkest recesses of someone's mind. His powers are increased if there is a physical connection, making intimacy complicated at best.
In rare and empowered circumstances Aitan is able to push foreign thoughts into the mind of another, either implanting thoughts to puppeteer their motives or guiding thoughts to a certain destination. This extreme of his abilities is far from perfected.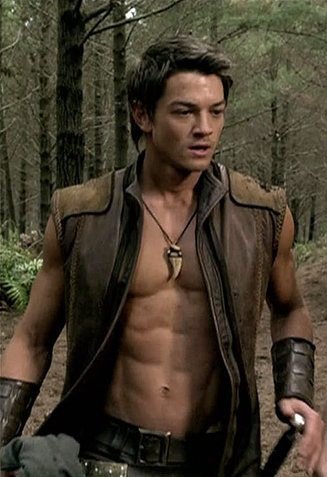 Skills:
Silvertongue
- Insight into the mind of others has given him an inherent ability to smooth talk his way through or out of nearly any given situation, or in to anything he desired.
Street Smarts
– Living a less than esteemed life thus far has allowed him to acquire skills that help him sail smoothly through the under city population – theft, con, and underhanded connections all aid him in his day to day life.
Weaknesses:
Overload
- When Aitan receives a particularly potent thought or a lot of information he is prone to debilitating migraines that can leave him out of commission for hours to days. It can also be difficult singling out the 'speaker' of a thought in a room of many. He refers to this as chatter.
Mistaken Identity
- Often, when establishing a strong connection with another person's mind, Aitan may have trouble differentiating himself from the target.
Fears:
Isolation, Intimacy, Commitment
Likes:
Puns, Winning, Being Right, Flirting, Change, Gambling
Dislikes:
Sobriety, Silence, Serious/Somber Situations, Losing, Rigid Structure
God:
Odin – A God whose name can be translated to either "fury" or "mind". Like many dieties, his role is a complex one. Still, Odin can be associated to war, wisdom, prophecy, poetry and magic. Above all, he is worshiped for his knowledge of all things secret. His followers are those in touch with the divine.
Aitan is not so much a follower as a chosen. He regards his God as a comrade in arms, occasionally getting in the way and dictating his steps. While Aitan does not actively worship the God he will acknowledge that Odin can interrupt his actions or work through him. Aitan seems to treat Odin as an unseen sibling, often at odds of one another, though sometimes working together. It is a strange relationship that can not be fathomed by anyone that does not have a strong connection to their own religious icons.
History:
Aitan was born the first and only child to a pair of lower middle-class newly weds. His mother was young when she conceived, swept away and madly in love with her new husband, a solider in the realm's army. The joy and love of the new arrival was short lived. It wasn't quite two years after birth that Aitan's mother passed away, taken by a quickly onset wasting disease.
It was with great fortune, or misfortune, that Aitan's father was permanently stationed within the city after the demise of his wife. While he was able to be around to raise the toddler, he sought solace in a bottle and quickly wasted away what little money he had saved. Aitan's young years quickly dwindled to poverty. As he grew he began to rebel, until tensions broke and ended in a fight between father and son. When Aitan left he never looked back. Still, the damage had been done and habits were picked up as they were passed down.
Aitan survived the only way he knew how. He perfected the poor gambling skills of his father, aided by the strange ability to predict his opponents' thoughts. Such habits of frequently winning had awarded him more than one accusation of cheating, though none could turn up proof. Aitan learned basic hand-to-hand combat out of necessity for self-defense. While the young man could hold his own in a boxing match or bar brawl, he stayed away from weapons vowing never to follow his father's footsteps down the path of a soldier.
Despite the penchant for drink and addiction to gambling, Aitan has managed to make his way through most of life's dark situations with a quick wit and an easy grin.
Family:
Mother
– Bela Wynn, deceased.
Father
– Cullen Wynn, alive, estranged.
Hometown:
Thalen, the largest commercial city on the edge of Marrowpine Forest and the starting destination of the heroes.