"Longing for a sense of purpose can be foolish when there aren't others longing for you...."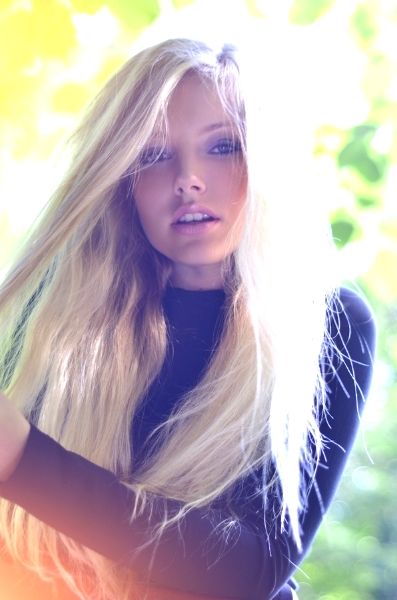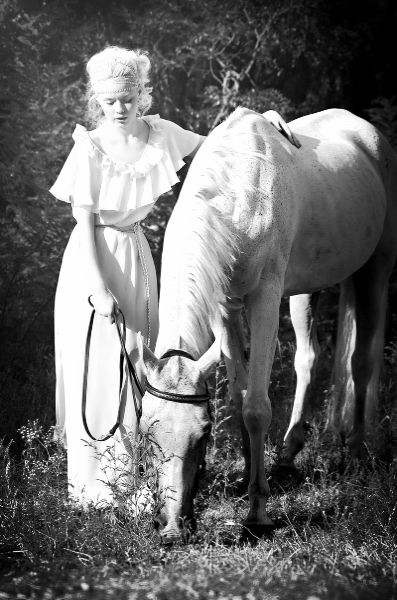 ☰Age☰
Eighteen
☰Gender☰
Female
☰Sexuality☰
Heterosexual
☰Role☰
The Cleric
---
---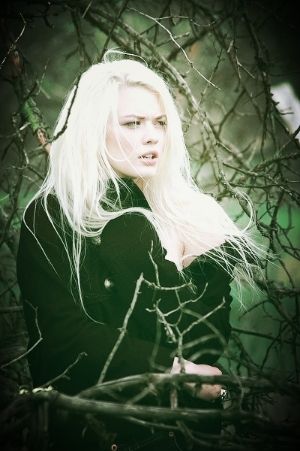 ☰

Beginner Cleric Powers

☰
Abjuration Spells

❯
Protection from Evil
-
A personal force field barrier that can shield only one per person. It is most useful in threatening situations dealing with weaker enemies and creatures but useless against powerful counterparts who can tear the barrier to shreds.

❯
Shield of faith
-
This power can create a minor shimmering magical force field around an ally that can help only two people per person. This is useful in faraway attacks against an enemy but not up close because an enemy, and a powerful one at that, can tear right through the field at easy will.
Conjuration Spells
❯
Curing the maim
-
A light spell that can heal light wounds and common illnesses; just by a mere touch can heal a scar or a light gash that was inflicted on the skin as well as cure sicknesses like the common cold or flu.
❯
Obscuring Mist
-
Misty fog surrounds the enemy or creature obscuring their peripheral vision, giving them the illusion that they are trapped on all sides by a thick gray vapor wall. Very useful for weaker enemies and creatures but beware of powerful ones who can discern the illusion, destroying the vaporized wall quickly.
Enchantments

❯
Bane of Existence
-
Enemies and creatures are cast with this enchantment to instill fear and doubt in their judgements when attacking. This will make them perform worse then usual in battle and will make their attacks weaker as well. Best with weaker opponents who aren't the wiser or prone to such an attack.
❯
True Blessing
-
This is to counter and reverse "Bane of Existence" by instilling hope and courage in an ally who desperately needs it. When faced with a greater foe and feeling great defeat, this power can become in good need but this is only when an ally really needs it.
Evocation
❯
Divine Favor
-
Strong meditation and chanting can call upon the goddess Ai who will instill faith, hope and charity into the cleric who calls upon for her divine blessing. This takes true determination and meditation on the cleric's part to be lucky enough to have the goddess listen intently and, not only that, give her blessing willingly.
❯
Nimbus of Light
-
A glittering corona of silvery light shoots out of the cleric's outstretched arm causing light to little damage to the enemy or creature. This will make them be knocked back at best, causing minor injuries to them. If this is inflicted on a more powerful foe, however, it will not only do zero damage to them but it will annoy and cause them to harm and heavily attack more.
☰Skills☰
✯
First Aid
-
Various potions, sea vials and common medicines or sweet smelling oils, on the cleric's person at all times, if not there, lost without it. It can help cure common illnesses and help heal minor injuries like light wounds. It helps for beginner clerics who aren't fully medicinal and magical healers yet, it being a gateway to learning how to fully heal detrimental and most damaging of wounds and illnesses.
✯
Shield
-
A silvery girdle that is worn by the cleric who activates the shield when needed, only protecting them. It is a beginners skill that helps out weaker clerics who don't know how to use their shield power yet. This is taught to clerics firsthand, it being one of the most important skills to have, alongside "First Aid".
✯
Perception/Intelligence
-
Having this skill helps a cleric to be readily and easily intuitive in recognition, cognition and premonition. These aesthetic qualities help clerics discern the human mind, knowing how the mind suffers and thinks deeply, consciously and subconsciously. This works only with great concentration, mediation, determination and higher intelligence on the clerics part, having them go to a higher level of clerical awareness.
✯
Agility
-
Do not let clerics fool you, for they can be challenging and threatening opponents on the battlefield. Not only are clerics swift in intelligence but they are swift and light on their feet making them good at dodging quickly from attacks of their enemies. This works only with great practice, therefore, beginners can only swiftly run in flee.
☰Weaknesses☰
☣
Hand-to-hand Combat
-
Clerics do not participate in barbaric acts like the arts of fighting. They are poor at long and short range punching and kicking techniques, always missing the enemy if they tried to. It is best for clerics to duck and dodge attacks from enemies who try to use hand-to-hand combat form, specially for beginner clerics.
☣
Strength/Endurance
-
One of the weakest performances for clerics, right next to "Hand-to-Hand Combat". Healthy lithe clerics can move and pick up ordinary objects but when faced with a brute who is physically stronger, it is best for clerics not to partake in such revelry but if they don't take heed, then they will be violently crushed by said brute. Clerics never "physically" fight, choosing other peaceful negotiations.
☠
Weaponry
-
This is the most detrimental skill that clerics can't obtain, nor do they want to anyway. This means, they can't wield swords or other sharp weapons of the like, performing poorly if they had one in their possession. Besides, clerics have other ways to "destroy" the enemy, never having to worry. But still, it makes beginner clerics very defenseless when facing an opponent who is stronger with stronger weapons.
☠
Darkness
-
That doesn't mean that clerics are afraid of the dark but, in fact, are very wary of beings who rejoice and praise within it. It will have to take a stronger more experienced cleric to eradicate, exorcise and sanctify the darkness, vanquishing it out of existence. It is best for weaker clerics to avoid it because if they don't, they can be annihilated and destroyed, forever disgraced, exiled and tainted in sin.
☰Fears☰
☹
Acrophobia
-
fear of heights and the like.
☹
Aichmophobia
-
fear of sharp or pointed objects (swords, arrows, etc.).
☹
Claustrophobia
-
fear of closed, tight spaces.
☹
Kakorrhaphiophobia
-
fear of failure and defeat.
☹
Achluophobia
-
fear of darkness and beings who praise and represent it.
☹
Atelophobia
-
fear of imperfection and performing poorly.
☰God☰
Ai- Goddess of Love, Beauty, Light and Fertility
"I will sing of stately Ai, platinum-crowned and beautiful, whose dominion is the walled cities of all seasides.
There the moist breath of the western wind wafted her over the waves of the loud-moaning sea in soft foam, and there the gold-filleted Hours welcomed her joyously. They clothed her with heavenly garments: on her head they put a fine, well-wrought crown of gold, and in her pierced ears they hung ornaments of orichalc and precious gold, and adorned her with golden necklaces over her soft neck and snow-white breasts, jewels which the gold-filleted Hours wore themselves
whenever they go to their father's house to join the lovely dances of the gods. And when they had fully decked her,
they brought her to the gods, who welcomed her when they saw her, giving her their hands. Each one of them
prayed that he might lead her home to be his wedded wife, so greatly were they amazed at the beauty of violet-crowned Venus."
- Part of a long Clerical Hymn to Ai

Ai is attributed in issues heart-related and blessing-related including matrimony, conception, fertility and death, emphasizing divine grace both outside and within; clerics look up to her for great meditation, divine intervention, ultimate blessing and to gain absolute awareness of oneself. Ai was the most attractive goddess of all the gods and goddesses. She was the goddess of beauty and eternal youth, arousing desire in gods and humans as well as beasts. This is why clerics on average are exceptionally beautiful and forever youthful in appearance, their skin on average of a porcelain hue and their eyes of a lighter quality, always pleasing to the mortal eye. In addition, Ai is connected to the death/rebirth of nature and human beings, giving light, guidance and closure to the living and deceased. Truth and judgement, Ai rules with an iron fist, intolerant of evilness, darkness and untruthfulness.

Even though Ai never dabbled in such lecherous and debauchery liaisons or acts, the gods still looked at her as very seductive, charming and most alluring on her most beautiful countenance. It didn't stop the gods lusting, wanting to horde for themselves, after her so she tried to downplay her features by turning into an old hag. This helped somewhat for her but they still had an inkling that her appearance wasn't really hers, asking her to change back for them, promising her godly riches of whole Aurora. Ai would never stoop that low just to turn back, hating that they bribed her so lowly. But of course, all of them were desperate in wanting her, for she was most beautiful over human and god, they reaching to new heights of bizarreness and vulgarity of the highest caliber. To counteract such nonsense and to further hide her appearance, Ai moved away from the other gods and hid herself by the end of Aurora's seaside for the rest of her godly life, happy to be alone and blessing humans with her eternal light.

To the clerics, who praised and rejoiced her name, Ai brought nothing but pure joy, light and happiness to the world, giving all a sense of peace and total fulfillment in life. The symbols that are associated and ordained by Ai to her faithful servants, clerics are shells, dolphins, white doves and feathers, swans, geese, hearts and mirrors, fruit, myrtle, flowers, and anything related to the ocean and raw nature because she was born from such elements and then ended up living around as well. That's why you will see most clerics residing mostly by the sea or having trinkets by it. If they aren't living or near the sea, they would always bring vials of sea water with them, it being holy water to bless people who need Ai's intervention and healing. If clerics don't have sea vials readily with them then they would opt for oils: rose, geranium, jasmine, musk, vanilla, cinnamon, or anything sweet smelling for Ai's scent is unfathomed of sweetness.

For sacrifices, even though Ai was humble and didn't like the word or the act, clerics gave up fruit and aquatic items. This pleased her, letting her know that they were faithful to her. Ai wasn't a vengeful or spiteful goddess, she forgiving and lenient on everybody no matter how evil or unforgiving they may be. Clerics respect her greatly for that, trying to please her as best they could. If you have a faithful god then you were most faithful to them and that Ai was, never letting her followers down, giving them help if they really need it. Ai is light and is reverenced up as such. Purity is what she is all about, representing it with much grace and tranquility. Truly strange that Elle mirrored Ai, humanly, in so many ways regarding to personality, birth, beauty and way of life. Ai personally blessed Elle, it automatically making Elle a personal servant to her. Ultimately this will make them come close together in the end, helping save Aurora with the other heroes.
---
---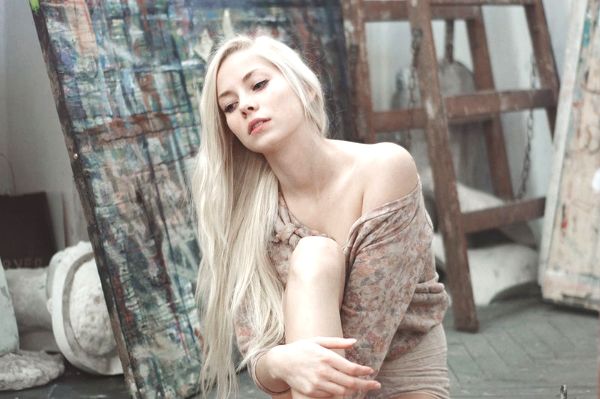 ☰Likes☰
Intelligence
Meditation
Concentration
Serving Ai
Light
Sea swimming
(Will add more.)
☰Dislikes☰
Idleness
Disturbance
Dumbness
Darkness
Out of control
Drowning
(Will add more.)
☰History☰
Born from an unknown mother and then abandon, platinum towhead and light lavender eyed Elle was left behind in the magical enchanted forest of Mallowpine near the seaside of it as a newborn. Bittersweet beginnings Elle knew all to well, this leaving a personal scar never knowing who her real parents were. Later, the clergy knew what became of Elle's parents but, to them, it was best to leave that hidden in the past and under wraps, trying their best to help Elle move on. Under two large mystical trees that swayed and bellowed with life, Elle was left there for a week. It was amazing that baby Elle wasn't harm or starved, the forest miraculously seeming to take care of her for the time being until someone came along who was fit enough to take on the task to raise her properly.

They say that the Mallowpine trees are full of life and that they were for they prayed to the gods, desperately wanting any of them to listen. Of all the voices who never answered, one voice did in particular and that was from the goddess of love, Ai. She watched on in sincere sympathy for Elle's predicament, quickly blessing Elle with a path of greatness that was yet to come in her future, a white light surrounding baby Elle in the process of the blessing, signalling that she was blessed brightly. In addition, Ai also brought a faithful clergy in Elle's life that would help raise her into a righteous cleric who faithfully stood by Ai.

Afterwards not too shortly, a nomadic clergy, made up of older men, walked up to the two mystical trees, one member, Grendel, who Elle would be close to and call father, knelt down on one knee, gently scooping her up into his arms. The clergy took this as a sign from Ai, through a series of good omens, that they were going to raise a child of the Mallowpine forests. "This child which I'll name Elle, that we all will raise, will be in the name of Ai, the high goddess of love, beauty, light and fertility!", Grendel shouted at the top of his lungs, raising Elle's small body into the air in high reverence to Ai. From that point on, Elle's life was a divine road that she had to tread with sanctifying everlasting steps.

As she grew, the male clerics brought Elle up like if she were their own daughter, teaching her the ways of clergy life and the powers that were bestowed to them. It was a daunting task at times teaching her because she would be too hardheaded and bored, opting to play with the other normal children, boys in particular, who just wanted to have fun in their early youth. Grendel, her surrogate father, gave her slack, letting her do as she wished, spoiling her with all his attention, love and gentle care. He saw great potential in her, remaining patient and steadfast, praying for her constantly to Ai.

"I really want to please Ai but I keep letting her down...", a defeated kid Elle would say.

"Don't worry because you are destined for a great path someday. It just takes time so be patient, little one.", Grendel smiled reassuringly, hugging Elle for comfort.

Another thing that Ai blessed Elle with, that wasn't mentioned earlier, was with rare eternal beauty, making Elle's appearance very pleasing to the eye. Over the years being alive, people admire and envied her appearance, continuously trying to figure out how Elle became so beautifully perfected over the years. It was almost like she was perfectly designed by the gods, some say, painstakingly intricately formed from head to toe, no flaw or deformity spotted on her, whatsoever. To the clergy, it was a blessing from Ai, rejoiced that she could have such a trait that was very rare in a human and mostly resigned for clerics but Elle didn't thought so. She thought it was a curse, people always trying to pick her apart for that mere reason, overlooking that she was highly intelligent and intuitive beyond her years.

This led, when she grew into a young-adult, Elle downplaying and hiding her looks and features, wearing earth-toned peasant style clothing worn mostly by men and never wearing makeup, she feeling most comfortable in that particular attire, and besides, she felt more empowered and independent as a woman, not too much in strength but more so in the mind. Elle loved swimming in the ocean and whenever the clergy traveled near one, Elle would be the first to take a dive in. Elle never told anyone about this but she swore she saw Ai herself one day, Ai smiling at her from atop of a cliff near a cove. Elle couldn't believe her eyes and took it as just a watery mirage, never telling about the sighting to the clerics... Maybe Ai was watching over her closely that time... Regardless though, the image of Ai stuck with her for the rest of her life.

As time wore on, the clergy wanted her to learn everything that they knew as clerics inside out, pleading with her to be more focused. As a result, Elle quickly geared and learned herself as such and by the age of sixteen, she was very versed as a cleric, the youngest to obtain a high awareness as one, it helping that she was a fast learner. It took many years, beyond teenage, to gain that type of level but Ai had other plans for Elle, giving her awareness and minor powers early on. Finally, through all strenuous, laborious, and much effort, Elle was ready to take her clerical journey.... Turning the age of eighteen was not a happy birthday for Elle, she blaming herself for a long time, wishing she could take back the hands of time.

One late afternoon, she wondered off too far from an inn that the clergy nestled for a few days. She stumbled upon a long trail that seemed to lead to nowhere but Elle was too curious not to stop so she moved on. Trudging on, the atmosphere became much darker and foreboding and by the time Elle started to have second thoughts, she came upon dark mountains that stretched for eons into dark mist. It was bad enough that the path became jagged and hard to traverse but Elle was too determined to turn back and as a result she was stuck in a situation that was hard to fathom a way out.

Ironedge Marsh was what Elle stumbled upon, knowing that Ai never resided in such a vile, evil and chaotic place. All of a sudden, dark guards surrounded Elle immediately seizing her. They took her in front of the dark castle, she kicking and fighting to let go, putting her on display for the queen's gaze, Elle bitterly knowing later the queen's name- Bandrial. And a fitting evil and ugly name for her it was. The queen appeared on the edge of the terrace, inspecting the intruder, personally awed that she saw such a beautiful human in all her life. Elle caught her eye like a mere treasured trinket that she highly envied and wanted to horde for herself, probably wanting to make her a slave, "I never seen such a mere human having god-like beauty.... You are bound to my castle forevermore!", she bellowed coldly from above.

Elle's heart sunk even more. Why her? Why did she wanted to capture her and lock her away in a dark and dank castle for the rest of her waking life? Elle didn't want to find out, desperately trying to think of a way to escape. Elle was oblivious and unaware that there was a cruel queen that ruled, the clergy hiding that as a secret from her too along with what became of her parents, for a long while. As soon as the guards started to shove her inside the castle, the clergy sprung out in surprise, heavily armed with their powers on full display, "Give her back to us at once or suffer the consequences!", Grendel shouted.

Queen Bandrial just laughed sadistically at all of the clergy members and only said, "You weak clerics will all perish!", her voice resonating from atop her terrace. Simultaneously, everyone began to fight one another on the dark court grounds below. Elle managed to get out of a guard's gripping hold on her by kicking him in the groin and he falling after that, she quickly running to Grendel's side, "Please runaway as fast as you can and never look back...", he told her loudly as he continued to use the power of "implosion", a powerful spell that created a destructive resonance field around him, causing nearby guards to collapse in upon themselves and die instantly.

Elle shook her head, "No! I'm staying with you!", she answered, using "shield of faith" force field to protect the both of them as long as she could. Grendel forcefully pushed her back, "I said GO! Now leave!", he croaked screaming at her. Elle finally gave in and done what she was told, running headlong the other way. She ran and ran as fast she could, listening to what Grendel told her, never looking back. All Elle could hear behind her was the queen's maniacal boisterous laugh, amused at the display below her as if it were a game, Elle's anger boiling over at that.

After running what seemed like hours, Elle made it back to the inn, gasping for breath and looking somewhat disheveled. She tried to keep calm as not to disturb the establishment and it's inhabitants, never telling about what happened to her to anyone. She went to her room and waited for hours for their return, pacing back and forth nervously, but things started to become bleak as the sun started to rise. Elle finally came out of her room and walked down the steps, "Did my family come back?", she asked the innkeeper quietly, standing in front of the desk.

He only grinned sarcastically, "No... But if you liked to know, they are all dead.", he answered coldly, walking around in front of the desk next to her in a threatening stance. The few people who were present seemed unfazed in eerily agreement with the innkeeper, looking at Elle with scorn and contempt. She finally knew that they were supporters of the vile queen, praising her as their only goddess, and that she was in the queen's expansive estate territory. Elle didn't say another word and calmly packed her bag, hastily leaving the inn. She wasn't going to stick around if ever the innkeeper would help the dark guards track her down and capture her again.

When the clergy set their sights on the inn to stay for a while, the clergy didn't know that Bandrial's influence on the territory was high, let alone know her castle resided in Ironedge Marsh. They all traveled the world for far too long and Aurora wasn't all a bad place to be, half of the areas with low to little Bandrial influence.They all knew about her evil reign on the world but from afar in the sense they tried to stay in areas where it was safe to stay. That is why they all continued to nomad, not wanting to be around all the evil nonsense and not wanting Elle to know about Bandrial or how her parents were done in by her, either.

As of present, for two months, Elle has been traveling by herself, keeping her profile low with a dark silver hooded cape to cover some of her face, protecting her identity from Bandrial's supporters who would be glad to help the queen capture her. Grudge growing and vindictiveness oozing out of her, Elle wants nothing more then to see Bandrial perish greatly. Bandrial massacred her family, minions helping by executing them off. Let's not say Elle is out for raw blood but she sure wants to see Bandrail die, happy to see her demise, gladly to be of great assistance in the process.

Now is the chance to truly serve Ai and never let her down, destiny beginning to reveal itself to her, "This destiny, that is displaying in front of me, I shall take as a testament of strong faith and light.... Blessed Ai, please grant me your guidance....", Elle chanted quietly, kneeling in front of the two magical trees, that were near the expansive ocean, where she was left at infancy, blessed by Ai and then taken in by the clergy.......... And so Elle's odyssey begins....
☰Family☰
The clerical circle has always been her familiar background, never knowing what happened to her parents. It does not matter anymore to her because the clergy has been her family and always will be.
☰Hometown/Birthplace☰
Mallowpine Seaside
-
The mysterious large forest where baby Elle was placed and almost forgotten, between two magical trees near the ocean, she quickly becoming an orphan, never knowing who birthed her. Call it prophetic intervention, if you must, but Elle was quickly chosen to be a cleric by Ai when she was found and raised by a nomadic clergy, destining her for greatness under Ai's blessing and guidance. For a long time up until she turned eighteen, Elle was nomadic with the rest of the clergy, never having a real hometown where she stayed over more than a couple of months. But now since her clerical family has been massacred by Bandrial, Elle travels alone, wary to take up residence, fearing Bandrial and her guards will find and capture her.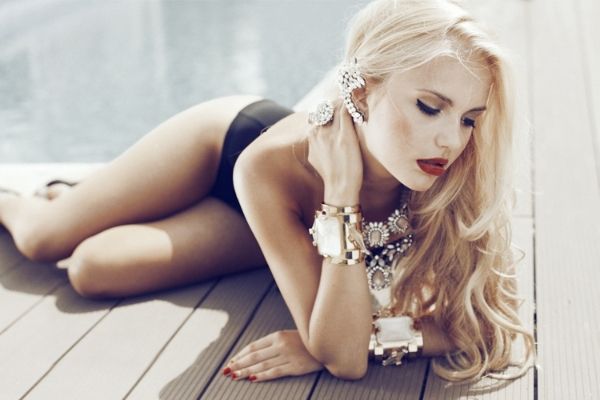 ---
---