Protect The Royalty
Seven years previous to this story, a greedy prince wanted to rule more than just his own city. Bordering his land was the land of Marzi, in it was Zariku, a city of wealth and beauty. The only way to take control fully was to plunge the city into chaos, and he would most likely have succeeded in that plan by killing the royal family. Without their beloved royalty, the city would be helpless.. leaderless. They would beg for his guidance and help.
He sent many of his secret assassins to murder the family, but each one was caught and killed. Out of pure annoyance and fury, he sent an entire army instead. The Zariku army proved difficult for his own army, however he won the battle. The entire city became a large wasteland of ruined buildings and dead bodies. Whatever was left of the army grouped together and helped the remaining royal siblings escape.
They wandered around for many months, before coming to a suitable patch of land. There they set up tents, fires, etc. When their resources built up, they were able to turn their tents into cottages. They also built a large wooden fence around the camp. It was small, but it was home. To them anyway.
The prince had no idea the siblings had escaped, until now. He saw the determination in each one of the survivors, and feared the day they would grow strong and seek revenge for the death of their friends and family. To prevent this from happening, he got together a group of skilled assassins, warriors and archers. Every week or so, he sends out a bunch of them in the hope that he wipes out the camp. They all failed.
Characters
Role: Prince
Name: Alexander Krawsic || Age: 22 | FC: Noctis Lucis Caelum | Taken by
WhySoSerious?
Role: Princess 1
Name: Samantha Krawsic | Age: 18 | FC: Lightning | Taken by
RawkFist
Role: Princess 2 (Pregnant)
Name: Amanda Krawsic | Age: 20 | FC: Ada Wong | Taken by
Miss_Dreamer
Role: Soldier 1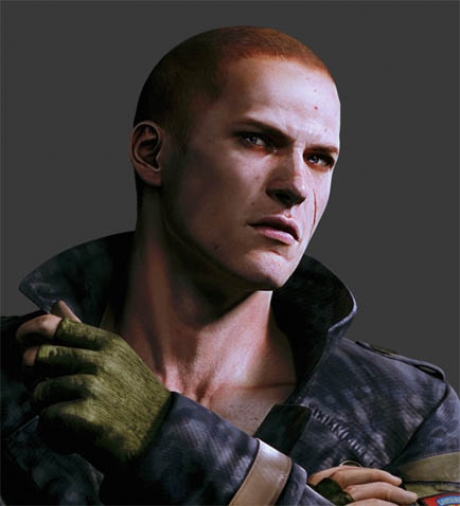 Name: ------ | Age: [18-20] | FC: Jake Muller | Open.
Role: Soldier 2
Name: Simon Marth | Age: 20 | FC: Nathan Drake | Taken by
RawkFist
Role: Soldier 3
Name: Clara Black | Age: 19 | FC: Jill Valentine | Taken by
MaliceInWonderland
Role: Guard 1
Name: Elias Fowler | Age: 20 | FC: Leon Kennedy | Taken by
MaliceInWonderland
Role: Guard 2
Name: ------ | Age: [18-20] | FC: Lady | Open.
Role: Guard 3
Name: ------ | Age: [18-20] | FC: April Ryan | Open.
Role: Assassin
Name: Zantice Xavier | Age: 19 | FC: Desmond Miles | Taken by
WhySoSerious?
((He's from the Prince's assassins, but he took pity on the royal siblings and helped them escape the city, so they have a very faint trust in him)).
Character Application
Name: [Royal siblings must have Krawsic as their last name]
Age: [Stick to the age limit on your selected role]
FC: [No changes]
Role:
Area of speciality: [e.g. Archery, tactical planning, etc. Something simple, yet useful to the group. Anything will do]
Weaponry: [Guns are allowed, but handguns only. Any other weapon is allowed. Can have more than 1 but no more than 4]
Armor/Clothing: [Nothing too big and flashy. If you're going for armor, make sure it's not expensive or over-sized. The group aren't that rich in money yet, so that kind of armor is off limits for the time being]
Personality: [Don't make your character too perfect. Everyone has their flaws]
Additional Information
+ This story is set in a mythical version of Earth. Completely made up. We follow a very old way of living, in the way that we live in olden time villages, but it can also have very futuristic aspects.
+ There is internet in this world, very much like how we use internet nowadays.
+ The clothing can range from very old styles to very new and current styles. It all depends on your character and how they act or portay themself.
+ The Prince's Assassins are NPCs. No one will ever encounter the prince so I needn't add the character in or even use him as an NPC.
+ All mythical creatures exist, it deosn't matter what they are or where they live. They exist.
Cabins/cottages
Cabin 1
+ Alexander Krawsic
+ Samantha Krawsic
+ Amanda Krawsic
Cabin 2
+ Zantice Xavier
+ Elias Fowler
+ (Soldier 1)
+ Simon Marth
Cabin 3
+ (Guard 3)
+ (Guard 2)
+ Clara Black
Taking place in...
Felix finished the ice cream, smiling at Amanda's joke. Watching Amanda eat the ice cream made him laugh. Felix thought maybe he should go make himself useful instead of socializing, but he remembered how bored he was before. Maybe he should just stay here and Amanda would have him run an errand or do some chores, or perhaps something more exciting. He played with the empty bowl on the table, spinning it around. He must have looked like a fool doing so.
---
Arcs are bundles of posts that you can organize on your own. They're useful for telling a story that might span long periods of time or space.
There are no arcs in this roleplay.
There are no quests in this roleplay.
Here's the current leaderboard.
There are no groups in this roleplay!
Welcome home, Promethean. Here, you can manage your universe.
Arcs are bundles of posts from any location, allowing you to easily capture sub-plots which might be spread out across multiple locations.
You can create Quests with various rewards, encouraging your players to engage with specific plot lines.
Settings are the backdrop for the characters in your universe, giving meaning and context to their existence. By creating a number of well-written locations, you can organize your universe into areas and regions.
Navigation
While not required, locations can be organized onto a map. More information soon!
There are no groups in this roleplay!
By creating Collectibles, you can reward your players with unique items that accentuate their character sheets.
Once an Item has been created, it can be spawned in the IC using /spawn Item Name (case-sensitive, as usual) — this can be followed with /take Item Name to retrieve the item into the current character's inventory.
Give your Universe life by adding a Mob, which are auto-replenishing NPCs your players can interact with. Useful for some quick hack-and-slash fun!
Mobs can be automated spawns, like rats and bats, or full-on NPCs complete with conversation menus. Use them to enhance your player experience!
Current Mobs
No mobs have been created yet.
Locations where Mobs and Items might appear.
You can schedule events for your players to create notifications and schedule times for everyone to plan around.
Add and remove other people from your Universe.
The Forge
Use your INK to craft new artifacts in Protect The Royalty. Once created, Items cannot be changed, but they can be bought and sold in the marketplace.
Notable Items
No items have been created yet!
The Market
Buy, sell, and even craft your own items in this universe.
Market Data

Market conditions are unknown. Use caution when trading.

Quick Buy (Items Most Recently Listed for Sale)
Newest
"A hero is not one who risks his life, but one who risks his life accomplishing the task at hand."
Trending
"A hero is not one who risks his life, but one who risks his life accomplishing the task at hand."
Most Followed
"A hero is not one who risks his life, but one who risks his life accomplishing the task at hand."
None
Discussions
Topics

Replies
Views

Last post
Most recent OOC posts in Protect The Royalty
Oh, my bad I thought they were all connected like an ranch style apartment sorta thing.
My apologies, but there seems to be a bit of confusion here. As in you, MaliceInWonderland.

There are 3 houses/cabins in the village. One houses the royalty, one houses the boys and one houses the girls. The way your posts are going, it makes out that you think there's one giant one. You don't have to go back and edit every post, but just make sure you consider this in future posts.

Thank you.
Once your characters have been accepted, feel free to post. I'm going to start mine tonight.
@MaliceInWonderland - Jill and Leon are reserved for you!

@Miss_Dreamer - Thanks a bunch c: She's been reserved for you!

@Noxize - Nice attitude.. But whatever makes you happy, I guess. Go ahead.
Sounded awesome until I saw that this had Face Claims...ew. Even fake poeople ones are boring.

Anyway I could make a dude, and NOT use a Face Claim?
Okay I will reserve her and be pregnant to make you happy WhySoSerious?

I like to please people.
Rawk based the characters and plot after a story that I'd written a while back, and in the story she'd had a baby with a commoner, a blacksmith, but he'd died in the attack on Zariku. I suppose she doesn't have to be, but I'd prefer it if she was. x'D
I'd like Jill Please and Maybe Leon

*skips off to play RE6*
I want to reserve princess 2, BUT! why is she pregnant?
Who is the daddy?
And does she HAVE to be pregnant?
This is the auto-generated OOC topic for the roleplay "
Protect The Royalty
"
You may edit this first post as you see fit.