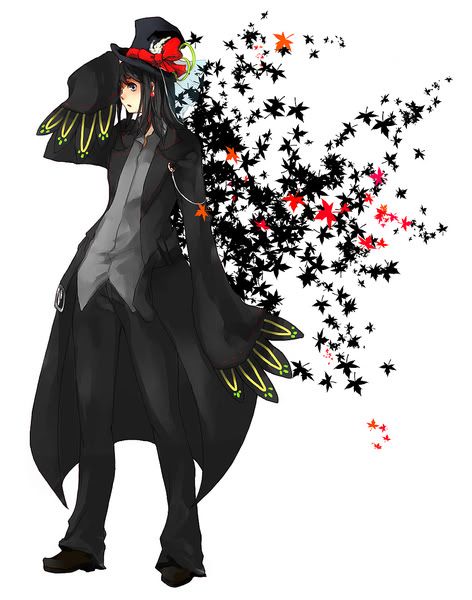 Name:
"Mad" Circus Van der Woodsen
Appearance:
A tall boy of 5'9, his sleeves are abnormal. Yes, he can write, he can pick up things, but the sleeves of his long jacket identify to that of bird feathers. He's found wearing that jacket, with a dress shirt under, with black pants and a top hat that looks like the Mad Hatter's. He wears red, circular earrings, and often is found grinning.
Age:
16
Power:
He has the ability to sense spiritual/spectral auras, often talking to thin air.
Sexual Preference:
Omnisexual
Personality:
Circus is downright freaky, though a good kind. He's often happy-go-lucky, grinning, laughing, all else, though if you do decide to challenge him, he snaps like a twig. He's not happy, sad, angry, he's emotionless and monster-like, though this only occurs if you try to challenge him head-on. Besides that, he's a weird, bouncy, crazy, psychotic boy.