Amber Trumble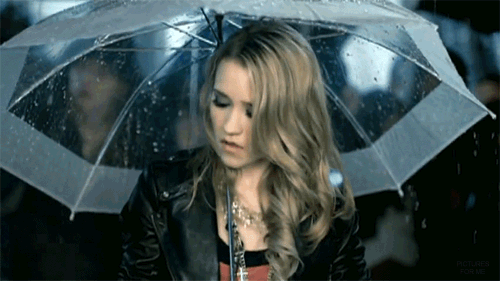 Name
"My name is Amber Trumble. Nice to meet you."
Age
"Well, I just turned eighteen, but that doesn't make me any less mature."
Gender
"I'm female. Not sure what gave it away first, the boobs or my face."
Sexual Orientation
"I am most definitely straight. I mean, girls are pretty, but I won't date them."
Likes
Dislikes
Wolves
Coconut
Leather
Snobs
Music
The Color Yellow
Tattoos
Heat
Romance
Rudeness
Dreams
Fears
To make it big.
Being alone forever.
To find my dream guy.
Failing my family.
To get out of my small town.
Letting fame get to my head.
To gain confidence.
Losing all of my friends.
To get a tattoo.
Drowning
Personality
"I think that I'm a pretty sweet girl. I mean, that's what I've been told. I try to be as nice as I can, but I can be a bitch. I like to keep my sarcasm with me in my back pocket, and usually use it to deflect people from actually getting too close. I like to make jokes all the time, keeping conversation light and teasing. I also find flirting to be a bit fun, but don't let that make you think I'm some whore. I'm actually looking for love, I just find it realy hard to trust people enough to let a relationship become love. I find that i do genuinely care about people, and I often look at their issues before my own. Unfortunately, I'm also really self concious and I will let people tell me what to do to be accepted into whatever crowd. Not my best quality, I know. Oh well I guess, maybe that will come to change. I don't often stand up for myself because I don't have much self esteem. Hopefully that will change. I also really hate it when I am treated like a child or talked to like I am stupid, and that will get me angry. i don't usually explode when I'm angry, preferring to hold it inside for fear that I'll just put my foot in my mouth, but my face will let you know, and I will avoid talking to you for some period of time."
Appearance
"I have been told all my life that I have gorgeous blue eyes. My mom always said that they were made of the purest water from the clearest lake. My hair is blond with darker, dirty blond roots. I think the contrast between colors is nice. I either straighten my hair or I curl it, or I make it a bit wavy. The only time I put it up in a messy bun is when I think no one is going to see. I almost always have make up on, putting some light lip gloss on my lips and eye liner and mascara on my eyes. I'm 5'5", and I am not about to tell you my weight, but I have been told that I have a nice body, thin enough with the right curves. As for my clothes, I always wear shirts that are form fitting and some skinny jeans, or shorts that aren't too short. In fact, the shortest shorts I own hardly go above my knees. I have this leather jacket that I absolutely love, it is possibly the love of my life. I'm kidding of course, but still. I don't usually wear dresses unless it's a special occasion."