You've been sent to the box. The escape didn't go as planned. There were too many dogs and the fence was too high...and then there was Adrian. He stands watching you know. His cruel ironic smile twisting his features as he contemplates what will be a good way to teach you a lesson. The box is not known for it's gentle methods...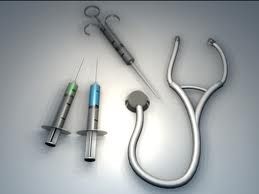 Plot:
Numerous people have been apparently diagnosed with harbouring the deadly plague seeds of Denva. All of them have been removed from their homes and placed in a new facility in order to be "quarantined". No one has ever come out and apparently all victums of Denva die...
None of the subjects actually have Denva it was a ruse from the government in order to get something but only two people in the facility know, Adrian and the mysterious Doctor. All the subjects go to unusual classes created by Adrian and are supervised by staff. Every now and then people are requested to visit the Doctor, yet no one knows what goes on and no one that has been there has ever talked. Then there is the box. If you are sent there you know you are in trouble. It is torturous...litereally. And everynow and then Adrian loses his temper and someone doesn't make it out...
Another problem is the experimentations. Those that go to the Doctor end up with unusual abilities...you don't have a choice what ability you get and sometimes when you understimate what you can do certain...accidents occur.
Survive all this and you have a possiblity of...well living. Not much else is worth mentioning.
Overview:
What your characters do is entirely up to your own interests whether it be escape, find out what is happening or just staying alive. Also if you are a subject at some point if your character is called up to the Doctor you will be given a unique ability. I will choose this, you can suggest ideas, but the idea of me choosing makes it harder for you to plan what your character can do with the ability making it more realistic. I also have a plan for where I want this roleplay to go, so the abilities will be in line with this.
Slots:
The Doctor
played by Shané
Adrian Carlos
played by ShanéStaff Members:
1.
Jack Sullivan
by Green~Apple
2.
Staff B Slot Open
3.
Staff A Slot Open
Subjects:
Dorm 1:
1.
Shanae Vena
played by Shané
2.
Reserved
by Cardounus
3.
Kelila Voirin
played by Green~Apple
4.
Daniel Fierro
played by Leon21
5.
Valeri Gaarth
played by Lexen
6.
Lex Bluarray
played by tornadofan2
Deceased:
Character Roles:
Staff members:
Your characters can be staff members and they work under Adrian. Staff members can direct and punish subjects. The Staff's main job is to basically control the subjects. There can be two types of staff, those that know what is going on, and those that don't. All staff know Denva is fake, however have signed a contract of secrecy, which, when broached will end up in some rather...unfortunate consequences.
a.
The first staff are not trusted by Adrian or the mysterious Doctor. They are basically there to feed the subjects, control them and teach them basic skills, like that you would need in Uni or upper high. They roam the corrodors during the night and day (different shifts) and also when Adrian decides take them to the classroom to learn etc. These classes are announced on the PA. These staff are often at the facility for money. These staff also are limited in their punishments- can only send a subject to Staff b. not to Adrian himself.
b.
The second staff are more informed. They know that the area is for human testing (there is actually more behind it, but only Adrian knows this ). They are there to use the classroom and assess the abilities of the new-found mutants. For a while they were just like staff a, as all the subjects died before gaining the abilities...until now. These staff do not do the regular jobs such as cleaning and feeding the subjects- but simply assess the subjects and also have the authority to send the subjects to Adrian. In general these staff are hard and actually enjoy punishing those under them
Subjects:
Any people detained for containing "Denva". Must expect to be possibly hurt and punished by staff. All sleep in dorms.
Character Skeleton:
Characters Name:
Age:
Gender:
Role: (staff/subject)
Appearance: (Please have a real life picture, no anime, and a reasonable, literate description)
Personality:
Fears:
Strengths:
Weaknesses:
History: (Indepth)
Roleplay Sample: (Please make this literate, this should be an example of how you will be posting!)
Other Details:
The Facility:
This place is honetly like a grey insane asylum. It has a barbed wire fence surrounding the facility and large dogs (trained by Adrian) that surround the area. It is four stories and the size of a small castle. The whole Facility is one large fortress, with grey concrete walls and barred windows. Rather then having separate houses, it devides areas into the four floors.
1st Floor:
Forbidden to subjects and staff alike. It is a long hallway with one door at the end and two either side. The centre door opens to reveal a large laboritory and behind the laboritory is the Doctors chamber. Inside the left of the two doors back outside the hall is Adrians chamber and on the right is a mysterious room.
2nd Floor:
The staff dorms are all quite lavashed. On this floor there is also a recreational room and dining hall for the staff.
If subjects are caught up here, they will probably find themselves in the Box
3rd Floor:
Another long hallway containing four doors on the right. The first one opens to reveal an extensive dining hall, the second a large class styled room and the third a gymnasium. The last one is called the box, which is a black, punishment room. Basically Adrian's torture chamber. He is literally the only person who wants to be in here.
The walls, floor and ceiling are painted black. There is a single globe hanging from the ceiling creating a dark and forbodding atmosphere.
In the centre of the room is a whipping post. It has numerous marks where desperate peoples fingernails have dug into the wood. Against all four walls of The Box are cupboards filled with Adrian's various intruments
4th Floor:
The 3rd Floor is a long corridor with numerous doors leading to the different dormitories. All dormitories contain a bathroom and a main room containing five beds. There is one closet shared by all occupants that is only for clothes. No personal items are allowed.
The Daily Schedule:
Daily classes are honestly decided on the day by Adrian over the P.A. The reason for this is so to make changes easy for Adrian to have all subjects exactly where he wants them. In general however the classes are usually:
1st Zone- 2 hours- a physical training class using the gymnasium. These are usually extremely hard classes and end up either breaking the subjects physically or mentally- Usually run by Staff B.
2nd Zone- 1 hour- Regular class- Maths, English etc. This will probably not be mentioned too much in the Roleplay unless the subjects talk with their teacher. Run by Staff A.
Free time- This is usually because the staff need a break, and the subjects are left to there own devises for a while- Though limited to Floors 1 and 2. Usually spent in Dorms with at least one of Staff A. supervising.
3rd Zone- As long as needed- This is where (when they get unusual subjects) the mutants are assessed. The assessing is extremely hard, and by the end of this all subjects eat and go straight to bed. Only one meal per day
The Rules:
1. Subjects are completely banned from Floors 1 and 2.
2. After 8:00 all subjects are to remain in their dorms.
3. No leaving the Facility
4. Must obey all staff members
5. Any subject who steps out of line will be delt with accordingly
While there are only a few main rules- Adrian and Staff B. thoughts are law, even if you were unaware of them.
The Era:
It is in the modern era. So all general technology for staff, however Subjects are not able to have any personal items, so they do not have anything.
1. This is a literate roleplay- No one liners, at least three paragraphs (exceptions are fine everynow and again, everyone gets writers block at some point)
2. No godmodding or power playing- this one is kinda obvious- even though your character may inherit certain abilities does not make them all powerful!
3. Romance is definately allowed, just don't blind us!
4. Please keep out the cussing- be mature please find more creative ways of showing your characters anger!
5. Enjoy yourself and add new subplots along the way (escape attempts, romance, random goals etc.)
6. Make sure you post your posts in the correct OOC, just makes it easier for me.
7. All reservations can be removed by me at any time, though standard is two days.
Taking place in...
10 posts here • Page 1 of 1
10 posts here • Page 1 of 1
Arcs are bundles of posts that you can organize on your own. They're useful for telling a story that might span long periods of time or space.
There are no arcs in this roleplay.
There are no quests in this roleplay.
Here's the current leaderboard.
There are no groups in this roleplay!
Welcome home, Promethean. Here, you can manage your universe.
Arcs are bundles of posts from any location, allowing you to easily capture sub-plots which might be spread out across multiple locations.
You can create Quests with various rewards, encouraging your players to engage with specific plot lines.
Settings are the backdrop for the characters in your universe, giving meaning and context to their existence. By creating a number of well-written locations, you can organize your universe into areas and regions.
Navigation
While not required, locations can be organized onto a map. More information soon!
There are no groups in this roleplay!
By creating Collectibles, you can reward your players with unique items that accentuate their character sheets.
Once an Item has been created, it can be spawned in the IC using /spawn Item Name (case-sensitive, as usual) — this can be followed with /take Item Name to retrieve the item into the current character's inventory.
Give your Universe life by adding a Mob, which are auto-replenishing NPCs your players can interact with. Useful for some quick hack-and-slash fun!
Mobs can be automated spawns, like rats and bats, or full-on NPCs complete with conversation menus. Use them to enhance your player experience!
Current Mobs
No mobs have been created yet.
Locations where Mobs and Items might appear.
You can schedule events for your players to create notifications and schedule times for everyone to plan around.
Add and remove other people from your Universe.
Orphanage
By marking a character as abandoned, you can offer them to your players as pre-made character sheets.
"The glass is not half full, it's half empty. . . moron. . ."
"The mind, to me, is as easy as reading a book. . ."
The Forge
Use your INK to craft new artifacts in Quarantine. Once created, Items cannot be changed, but they can be bought and sold in the marketplace.
Notable Items
No items have been created yet!
The Market
Buy, sell, and even craft your own items in this universe.
Market Data

Market conditions are unknown. Use caution when trading.

Quick Buy (Items Most Recently Listed for Sale)
None
Discussions
Most recent OOC posts in Quarantine