Characters Name: Nicholas Brown. Nick for short.
Age: 17
Gender: Male
Role: subject
Description: Nicholas has long blonde hair and grayish blue eyes. His body is semi built and muscular and he's about 5'7"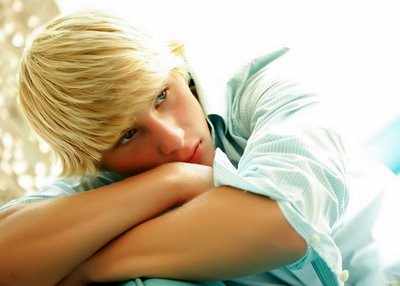 Personality: Kind and Quiet
History: When Nick was only five his father had left the family leaving his mother to take care of him and his two sisters. They started losing money quickly and ended up losing everything they owned. His mother sent them to stay with their aunt while she worked the streets. When Nick turned twelve his aunt passed away from a heart attack and his mother went missing, leaving him alone with his two sisters at the age of seven and eight. They lived on their own for a while until Jenna became sick with pneumonia and passed away at the age of nine. Nick and Miggy lived alone for about another year until Miggy was sent to the hospital from falling off a ladder. She had suffered major brain damage and was unable to pull through. Nick lived alone making money to support himself from that day on until all of this happened.
Possible Romance: Maybe