x

╔══ ═══════════╗
║
║
║
║
║
║
║
║
║
『Egau 'Echo' Karasu』

║
║
║
║
║
║
║
║
║
x

╚═══════════ ══╝
Oh how could I count the ways that I completely and utterly despise you?
Full Name
Egau Karasu
(笑顔 カラス - Smiling Raven)
School Nickname/School Reputation
Raven
Due to his surname and the fact that his hair is like feathers. (He prefers to be called 'Echo' however.)
Face Claim
Yoshiharu Hisomu
Gender
Male
Age
Twenty Three
▄▀▄▀▄▀▄▀▄▀▄▀▄▀▄▀▄▀▄▀▄▀▄▀▄▀▄▀▄▀▄▀▄▀▄▀▄▀▄▀▄▀▄▀▄▀▄▀▄▀▄▀▄▀▄▀▄▀▄▀▄▀▄▀▄▀▄▀▄▀▄▀▄▀▄▀▄▀▄▀▄▀▄▀▄▀▄▀▄▀▄▀▄▀▄▀▄▀▄▀▄▀▄▀▄▀▄▀▄▀▄
Carnival of Rust
College Course, Major
Theater Arts Major
Sexual Orientation
Omni - No regard to gender or gender identifications.
▄▀▄▀▄▀▄▀▄▀▄▀▄▀▄▀▄▀▄▀▄▀▄▀▄▀▄▀▄▀▄▀▄▀▄▀▄▀▄▀▄▀▄▀▄▀▄▀▄▀▄▀▄▀▄▀▄▀▄▀▄▀▄▀▄▀▄▀▄▀▄▀▄▀▄▀▄▀▄▀▄▀▄▀▄▀▄▀▄▀▄▀▄▀▄▀▄▀▄▀▄▀▄▀▄▀▄▀▄▀▄
_______________
Strengths
Acting
He is able to slip into character easily. He'll 'forget' himself and lose his personality into the role whenever he performs.
Con Artist
He is also great at acting while he is fully aware in his own personality, able to fool others easy. He seems to know just what to say to make or break a person.
Parkour
Lean and built like a well oiled machine, he is able to flit around with ease since he's rather light and light on his feet.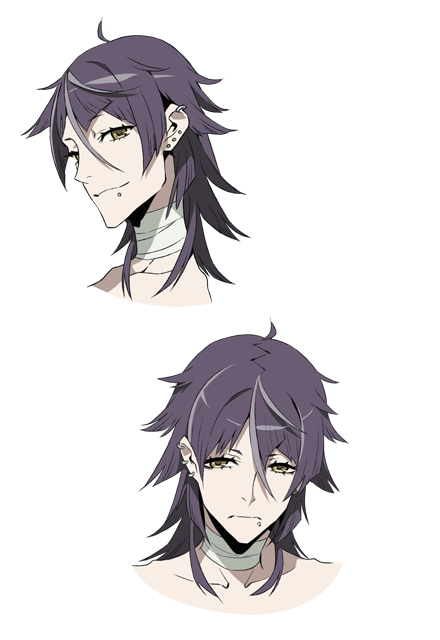 Weaknesses
No sense of direction
From South East and North to the most basic right and left. He has absolutely no sense of direction and will often be victim of getting horridly lost.
Pacifist
He will not physically lay a hand on others, refusing to use brawn over brain. His silver tongue is more than enough to brings his enemies to their knees.
Germ Phobia
He is mildly germ phobic, hence is disgust and refusal to touch most other people. He may appear messy, but it's guaranteed that every inch of him and his belongings are clean as a whistle.
_______________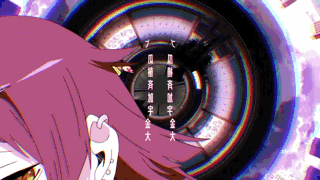 ▄▀▄▀▄▀▄▀▄▀▄▀▄▀▄▀▄▀▄▀▄▀▄▀▄▀▄▀▄▀▄▀▄▀▄▀▄▀▄▀▄▀▄▀▄▀▄▀▄▀▄▀▄▀▄▀▄▀▄▀▄▀▄▀▄▀▄▀▄▀▄▀▄▀▄▀▄▀▄▀▄▀▄▀▄▀▄▀▄▀▄▀▄▀▄▀▄▀▄▀▄▀▄▀▄▀▄▀▄▀▄

『Personality』
Mask
But of course! The world is suuuuch a cruel place. Why bring more hate into it?
[The outer personality that everyone sees/knows]
Open | Friendly | Gentlemen Like
Widely known as a rather popular and kind man throughout the Ravenhorst college compound, professors, staff, and students alike all greatly adore and admire him. He is always offering a helping hand, speaks in such a polite manner, and always has a bright smile on his face. His talent for acting is praised and everyone respectfully refrains from touching him as he is a known germ phobic. People often come to him for advice in all sorts of fields, and they take his wisdom whole heartedly. He draws out his words in an odd yet seemingly cute manner, emphasizing words once in a while. This speech pattern is normal for him as an actor, a way to practice and keep his vocals loose and limber. He is akin to a knight in shining armor, the princely figure of the school and has been referred to as the 'Ravenhorst Raven Royalty'. He's made it clear that such a nickname is not necessary, and 'Echo' would do just fine.
Soul
You all are just so..... disgusting. Watching you crawl about is disturbing and such a bore. Shall I lighted things up with a bit of pain?~
[The inner personality that no one/few know]
Hateful | Sullen | Sadist
For all his splendor and charm, the moment he is alone it is completely shut off. His foul mood becomes evident and one could almost feel the irritation and hate rolling off him so thickly that one could cut it with a knife. He has lost all faith in the ability of other humans. They were already disgusting to begin with, but they rarely if ever could entertain him. He may get a small kick once in a while, but ever since he was let down a short year ago he had lost interest in humans for the most part. He gets great pleasure from other's pain, be it emotional or physical. He prefers inflicting emotion since touching another would be too much for him. No one has ever truly seen this side of him. The only person whom had ever been exposed to his darker side was his long time child hood friend. Why he slipped the facade he is unsure of, though felt that perhaps he had thought that no better chance to make her miserable would come up, though he was severely disappointed. He looks forward to seeing what kind of tears his new 'friend' may show.
▄▀▄▀▄▀▄▀▄▀▄▀▄▀▄▀▄▀▄▀▄▀▄▀▄▀▄▀▄▀▄▀▄▀▄▀▄▀▄▀▄▀▄▀▄▀▄▀▄▀▄▀▄▀▄▀▄▀▄▀▄▀▄▀▄▀▄▀▄▀▄▀▄▀▄▀▄▀▄▀▄▀▄▀▄▀▄▀▄▀▄▀▄▀▄▀▄▀▄▀▄▀▄▀▄▀▄▀▄▀▄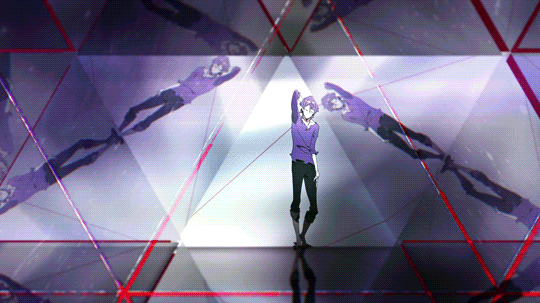 『History』
_______________
If you were expecting some ridiculous sob story, I'm just soooo afraid you won't be getting one from meeeeee.~
_______________
With such a sick and twisted personality, one would think that Egau would have suffered through some sort of horrid childhood. He didn't. In fact, he probably had one of the most easy and laid back lives there could be. His mother was a stay at home mother, a calm and nurturing presence. It's also from her constant cleaning that his germ phobia had developed from. His father was a successful business man, friends with their neighbor and business partner at work. Ergo, Egau became friends with the single father's daughter. He was entrusted to take care of the younger girl on occasion since her father was never there and the man had fired her nanny. As a small child, Egau never noticed his dark thoughts and they began to fester and grow. He doesn't remember when it happened, but at some point he realized that he just didn't care. His dear and lovely mother could die and he would not shed a tear. His father could lose his job and become a laughing stock and he would be one of the ones to laugh. His little sister could be brutally raped and murdered and Egau would probably lose himself in ecstasy.
And if his 'best friend' were to cry with utter despair, well, one may get the idea.
Egau lead his 'friend' on for years, using her as a guinea pig for all sorts of manipulation. He found that the sound of her laughter was disturbing and her smile made his skin crawl. He bore through it, just for the inevitable tears to come. Just how much could he utterly destroy the fixation for all of his hatred?
He felt nothing. The girl had followed him to Ravenhorst like a devoted mongrel. She had confessed something like 'romantic feelings' to him. He had revealed that he found her to be disgusting. The tears he had worked so hard for came spilling out, a look of delicious betrayal and sorrow swept her wide, wet eyes. And he felt
nothing
. And that broke him. He became sullen and disinterested in others, electing to not bother befriending others even for playing pretend. If they could not make him feel alive, then why bother touching such disgusting creatures?
Keeping his facade of a 'good and just' guy throughout his college years, he found a rather intriguing person. He was a young man with silver hair and most people saw him as a sweet, shy guy. So, as expected of his facade, he struck up a conversation with the young man. He quickly realized that this man was no softy. His eyes held a steel look and all his subtle yet relentless aggression hit Egau like a train. He had never been so utterly fooled by such a disgusting creature before. He couldn't read the man's thoughts. He didn't know
what made him tick
. A new fire had been lit as he quickly befriended the man. He couldn't help but wonder what his crying face would look like.
Family
Higaku Karasu
| Father
Tohru Karasu
| Mother
Minami Karasu
| Younger Sister
▄▀▄▀▄▀▄▀▄▀▄▀▄▀▄▀▄▀▄▀▄▀▄▀▄▀▄▀▄▀▄▀▄▀▄▀▄▀▄▀▄▀▄▀▄▀▄▀▄▀▄▀▄▀▄▀▄▀▄▀▄▀▄▀▄▀▄▀▄▀▄▀▄▀▄▀▄▀▄▀▄▀▄▀▄▀▄▀▄▀▄▀▄▀▄▀▄▀▄▀▄▀▄▀▄▀▄▀▄▀▄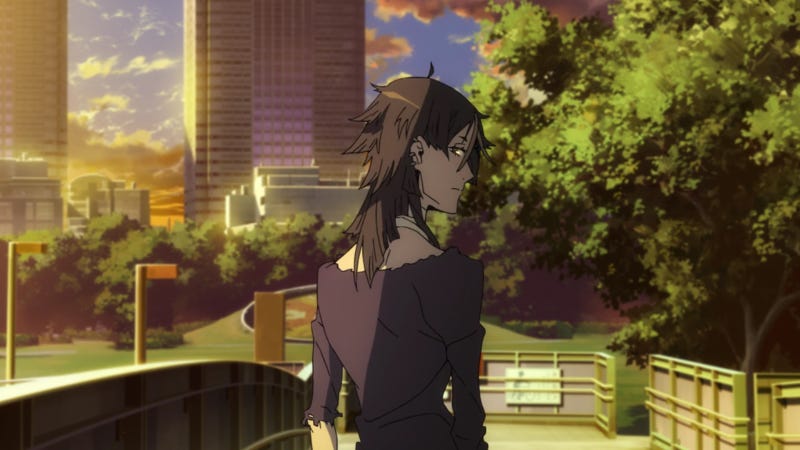 ▄▀▄▀▄▀▄▀▄▀▄▀▄▀▄▀▄▀▄▀▄▀▄▀▄▀▄▀▄▀▄▀▄▀▄▀▄▀▄▀▄▀▄▀▄▀▄▀▄▀▄▀▄▀▄▀▄▀▄▀▄▀▄▀▄▀▄▀▄▀▄▀▄▀▄▀▄▀▄▀▄▀▄▀▄▀▄▀▄▀▄▀▄▀▄▀▄▀▄▀▄▀▄▀▄▀▄▀▄▀▄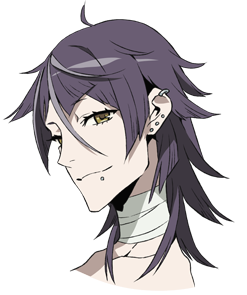 『Relationships』
Souji Oshiro
A rather interesting young man, if I do say so myself. He's not a sheep like most people, no no no. He's more akin to a wolf in sheep's clothes.
Kaori Alkaev
One of the most disgusting things I have ever come across. Her tears weren't moving and the sight of her makes my stomach roll.
Mehagnei Abatescianni
A boring girl with dead, hideous eyes. She's just average I suppose, I don't have any interest in people who won't cry out in pain for me.
Merle Horst
The principle's granddaughter, hmmmmmmm? Well, of course I've heard of her, that ugly little brat is such a boorish bore! It's no fun when everyone knows you're a sadist.
Hex Code = #7C1757
▄▀▄▀▄▀▄▀▄▀▄▀▄▀▄▀▄▀▄▀▄▀▄▀▄▀▄▀▄▀▄▀▄▀▄▀▄▀▄▀▄▀▄▀▄▀▄▀▄▀▄▀▄▀▄▀▄▀▄▀▄▀▄▀▄▀▄▀▄▀▄▀▄▀▄▀▄▀▄▀▄▀▄▀▄▀▄▀▄▀▄▀▄▀▄▀▄▀▄▀▄▀▄▀