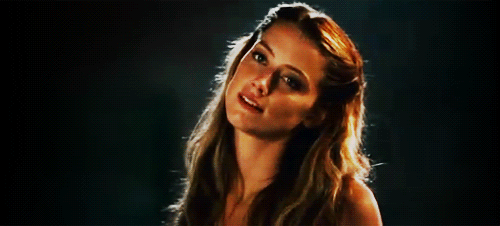 Name
: Haven Marie Tatumn
Nickname
: Marie but only her mother calls her that.
Age
: 17 her birthday is May 14
th
Power
: Light Manipulation. She can control light: electromagnetic radiation that is visible to the human eye and which is emitted and absorbed in tiny "packets" called photons. She can generate, bend, shift, focus, scatter and/or generally manipulate light. She is capable of bending the light around them in order to become invisible, generate blasts of photon energy, create force-fields and shields of light, and ride light-waves in order to fly. She can also create constructs, holographs,mentally repel photons in order to bring an area in total darkness, and become stronger by absorbing the ambient light in an area. She is scared that her powers could get out of hand though and hurt someone. She is also afraid that she might blind someone or do something that she would regret with her powers.
Sexuality
: Heterosexual
Which Side?
: Good. "I will always be good. I never want to turn evil because I am afraid that I will end up hurting someone."
Likes
:
-The sunlight
-Small animals
-Singing
-Basketball
-Sweet smells
-Candy
-Fluffy slippers
-Music
-Sometimes smoking
Dislikes
:
-The dark
-Snobby girls
-Beefy huge men
-Fighting
-Weapons
-Bitter tastes
-Getting drunk
Fears
:
•Hurting someone
•Being left alone when its really dark
•Embaressing herself in front of a large crowd
Personality
:
Haven acts like she could care less about anything due to the fact that the people she loves the most have all passed away all for different reasons. She actually has the biggest heart ever. She is
very caring
when it comes to her friend's and people she loves deeply. She is a
sweetheart
and tries to make people feel equal no matter how badly they have treated her in the past. She tries to forget the past and look forward to the future if someone actually apologizes to her. She is
big hearted
meaning that if someone is hurting then she is hurting. She sobs during those depressing movies like Titanic and cries when she sees an animal hurting even just a little. She is also
shy and keeps to herself
since she doesn't really like when people judge her. She
doesn't open up easily
because as soon as she opens up to someone they end up using it against her. She is also very
independent
because she likes to do things all by herself. She doesn't want someone's help because she is
stubborn
at times. She won't ask for help until she is convinced that it is impossible for something to be done. Though it is rare that she is unable to complete something mostly because she is extremly
intellegent
and works hard to be as smart as she is. Don't be discouraged by her intellegence because then she will feel bad that she might have made you feel like you are stupid or aren't as smart as her.
History
:
"I woke up with the sun,
thought of all the people, places and things I've loved.
I woke up just to see,
with all the faces, you were the one next to me.
You can feel the light start to tremble,
washing what you know out to sea.
You can see your life out of the window, tonight.
If I lose myself tonight,
It'll be by your side.
I was born by a wonderful mother and father. My dad was a Marine and my mom was a model who was hopelessly in love with my dad. After me they had twins who were my brothers soon enough. I didn't like it of course so I went to my grandmother's often just so I could get away from my younger brother's who raised chaos in our home especially when I was home. At the age of six though I was forced to come home from my grandmother's home when my dad went off to fight. I was devistated since my dad was my idol. Not even a week later my grandmother who I called NayNay died from a heart attack. I was crushed, I couldn't do anything about it and she was just gone just like that. At age 13 my dad was still away, but my mom was still there. She sung to me before bed since I always did like that. At age 14 once again my life came crumbling down when someone came and told us that my dad was dead. He died during a fight, I always thought about how I was greatful that he went down fighting but I couldn't help but to feel like something was missing. My dad was a big part of life, he was one of my idols and just like that he was gone. Ever time I went to bed I had to have a night light on, I got teased by my brother's but now I was scared that I would never wake up. That if the lights would suddenly go out and I would never see daylight again. Finally when I was 15 at 2:00 in the morning I woke up in the middle of the night to get a cup of water andI had turned on most of the lights in the house. My brother came out to ask what I was doing, at the time he was 10 and I told him that I was getting water. He said I was glowing though, literally glowing. So when a large flash of lightning struck out side of our hosue we heard a crackle and everything in the house went dark. I flipped out, only to have the light around me increase. I don't think I have ever seen my brother look so freaked out. He gave me the look that I was a freak who didn't belong on the earth. Everyone decided that this was just the best time to wake up and come from my room. So now I have everyone looking at me like I am some freak of nature. I had a light glowing around me and I didn't know how. When it suddenly went out, my brother's screamed and everyone was scrambling around to find some kind of source of light. The next day when we finally had power my mom kept asking what had happened. She wouldn't listen to me, and a few days later she shipped me off to an academy. She had already been stressed out because about a year ago my dad died and she was still mourning but now she had a daughter who wasn't like others. Oh well. Big deal."
Theme Song
:
Lose Myself | One Republic
and
Fix You | Coldplay
Anything else
:
•She is a wonderful singer. She also sings very often when she thinks no one is listening or no one is around.