---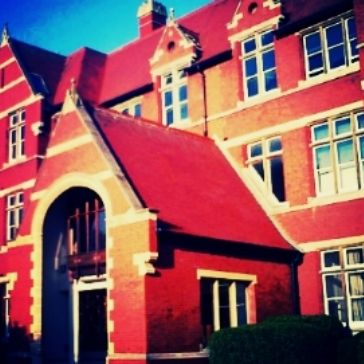 Maldoy Academy was made by the Headmaster for a place where young adults from all corners of the globe can come in order to learn about their gift and how to control their powers. And also to know when is the right time to use them. But, within the academy itself there are two types of powers, two types of people who are enrolled; Good or Evil, given to them from the time they learned about their power. And, nothing they can change. But, none of the students are aware of what side they belong. Only because the staff of the academy didn't want any fighting among the two. Or for their beautiful academy to be divided into two. That was until recently when one student was able to find out the side of each student and told the whole school which side they belonged to. And just like that, within hours everyone knew. To some it makes no difference, they still stay in relations with the other but for others... They've changed. They want to show that they are superior to the others. And with more and more people changing everyday. And others trying to change other peers minds, will this academy fall apart?
---
Anastacia Delgado-Leon | Clairsentience | FC: Marzia Bisognin | Taken



| Light Manipulation | FC: Melissa Benoist | Reserved



Emilia James | Imagination Manifestation | FC: Kristen Stewart | Taken



Scarlett Daniels |Sonic Scream | FC: Holland Roden | Taken



Elsie Striker | Technomancy | FC: Felicity Jones | Taken



Kaelana Mãe Natureza | Ecopathy | FC: Zendaya Coleman | Taken



Samantha Holt | Shape-Shifting | FC: Tay Jardin | Taken



Lena Grey | Invisibility | FC: Maia Michel| Taken



Miranda Miyabe | Aura Reading | FC: Chanel Iman | Taken



Kenzie Rose Stuart | Love Manipulation| FC: Miley Cyrus | Taken



Donovan Matthews | Wallcrawling | FC: Adam Sevani | Taken



Telepathy | FC: Jackson Rathbone | Open



| Teleportation | FC:Francisco Lachowski | Open



Mason Holmes | Precognition | FC: Nico Tortorella | Taken



Aiden Dyre | Enhanced Speed | FC: Nick Jonas | Taken



Cheveyo Qaeltaqa | Replication | FC: Taylor Lautner | Taken



Koen Green | Force-Field | FC: Xavier Samuel | Taken



Ryan Moore| Emotion Amplification | FC: Tom Daley | Taken



Elliot Reynolds | Retrocognition | FC: Michael Trevino | Taken



Jack Lake | Dexterity | FC: Dave Franco | Taken



Seychelle Robinson | Disintegration | FC: Hayley Williams | Taken



Divinia Castiglione | Reality Warping | FC: Taylor Swift | Taken



Rosette East | Gravity Manipulation | FC: Aly Michalka | Taken



Jessie Garlow | Posession | FC: Karen Gillan | Taken



| Pain Muting | FC: Rita Ora | Open



Philanie Ferreira | Appearance Alteration | FC: Megan Fox | Taken



Posy Llewellyn | Fear Manipulation | FC: Charlotte Free | Taken



Rhine Donovan |Nightmare Manipulation | FC: Allison Harvard | Taken



| Hallucinogen | FC: Nellie Veitenheimer | Open



| Necromancy | FC:Charlavail Effron | Open



Damon Carter | Infatuation | FC: Kellan Lutz | Taken



Omar Galar | Disease Manipulation | FC: Dudley O'Shaughness | Taken



Michael H. Kettner | Mental Manipulation | FC: Nathaniel Buzolic | Taken



Alexander Ramirez | Chronokinesis | FC: Douglas Booth | Taken



Nicholas Warde | Energy Blasts | FC: River Viiperi | Taken



Henry Camaz | Invulnerabilty | FC: Shiloh Fernandez | Taken



Arturo Castiglione | Acoustokinesis | FC: Joseph-Gordon Levitt | Taken



| Fire Manipulation | FC: Paul Wesley | Open



| Time Travel | FC: Ash Stymest | Open



Jason Blake | Sensory Manipulation | FC: Harry Shum Jr. | Taken



Eridanus Rival Issac Caydon | Immortality | FC: Ian Somerhalder | Headmaster & History Teacher | Taken



Ariana McQuillen | Bibliokinesis | FC: Katharine McPhee | Theater Arts Teacher & Career Guidance | Taken



| Empathy | FC: Angelina Jolie | Counselor & Physiology Teacher | Open



Darell Wright | Power Transference | FC: Tyler Hoechlin| Detention & Battle Teacher | Taken



Sally Winters | Healing Touch | FC: Carey Mulligan | Nurse & Health Teacher | Taken



| Enlightenment | FC: Lana Del Rey | Librarian & English Teacher | Open



Jude Magama | Lie Detection | FC: Matt Bomer | Tutor & Math Teacher | Taken



Gabriel Bartleby | Angelic Physiology | FC: Chris Hemsworth | Extra Curriculars & Science Teacher | Taken



Saoirse McQuillen | Destiny Manipulation | FC: Mackenzie Foy | Daughter of Ariana McQuillen |Taken by BleedingLover
---
Code: Select all

[center][img]go to [url=http://fontmeme.com/] this [/url] site, and create your characters name here, placing it in the img brackets[/img][/center]

[right][img] GIF of your character [/img]
[img]And, Another GIF[/img]
[img]And Again Another GIF[/img]
[img] one more, please.[/img][/right]
[font=timenewsroman][b]Name[/b]: First, middle, last.
[b]Nickname[/b]: if any.
[b]Age[/b]: 16-19 for Students/19-23 For Students Who stayed to become a teaher
[b]Power[/b]: What is your power and what are your weaknesses?
[b]Sexuality[/b]:..... Everyone should know what this means.

[b]Which Side?[/b]: Good or Evil? And a small paragrah of what you hink of being on said side.
[b]Likes[/b]: At least seven.
[b]Dislikes[/b]: At least seven.
[b]Fears[/b]: At least 3

[b]Personality[/b]: At least one well-written paragraph

[b]History[/b]: Two-three paragraphs, please.

[b]Theme Song[/b]: [url=LINK TO SONG] What song do you think explains you?[/url]
[b]Anything else[/b]: Put any other information you deem necessary.[/font]
---
1. You may change your FC ONCE and only a couple of them am I willing to change, but if you do change it... It may

not

be someone I have seen in almost EVERY single RP I look at like Claire Holt, Selena Gomez, Ariana Grande, Victoria Secret models, OR Any girl from PLL (Pretty Little Liars).

1.5 (sort of) I would really, really like everyone to take a male and a female or a male and another male unless you made the reservation in my other Rp.

2. Post on the OOC to reserve AND have the password. Do NOT private message, please. After you're reservation is made, you have two days to finish the character sheet. I don't like giving extensions. If you're too busy to make a CS, then you're too busy to post; that's the rule I always abide by.

3. If you can't post for a while, please let me know! It'd be greatly appreciated. Activity is needed to keep any RP alive. Please don't let this die.

4. Yes, I have Face Claims, do not flood the OOC saying how much you dislike them. Please.

5. As for post length, no one liners. You must post at least 160-300 words. Sorry, if that seems a lot but, then maybe you shouldn't join.

6. This roleplay is for mature people only. If you can't accept violence, swearing, drinking, sexual content, and such, then don't join.

7. I want to see interaction with EVERYONE. Just because your character doesn't get along doesn't mean you have an excuse to not talk to someone. Make drama!

8. With number 7 said, make drama IN character not OUT OF character. If you have a problem let me know

8.5. The first part of the password is our favorite store to shop at.

9.I know a few people who join and then disappear, and I do have the right to decline a reservation but, I will do it in PM

10. You MUST read these rules! The second part of the reservation is: Your Favorite Song.

11. If you do not have the passwords, I will ignore your reservation and not reply to it. Get it? Got it? Good.

12. Have fun. This is all in good fun!
Taking place in...
Arcs are bundles of posts that you can organize on your own. They're useful for telling a story that might span long periods of time or space.
There are no arcs in this roleplay.
There are no quests in this roleplay.
Here's the current leaderboard.
There are no groups in this roleplay!
Welcome home, Promethean. Here, you can manage your universe.
Arcs are bundles of posts from any location, allowing you to easily capture sub-plots which might be spread out across multiple locations.
You can create Quests with various rewards, encouraging your players to engage with specific plot lines.
Settings are the backdrop for the characters in your universe, giving meaning and context to their existence. By creating a number of well-written locations, you can organize your universe into areas and regions.
Navigation
While not required, locations can be organized onto a map. More information soon!
There are no groups in this roleplay!
By creating Collectibles, you can reward your players with unique items that accentuate their character sheets.
Once an Item has been created, it can be spawned in the IC using /spawn Item Name (case-sensitive, as usual) — this can be followed with /take Item Name to retrieve the item into the current character's inventory.
Give your Universe life by adding a Mob, which are auto-replenishing NPCs your players can interact with. Useful for some quick hack-and-slash fun!
Mobs can be automated spawns, like rats and bats, or full-on NPCs complete with conversation menus. Use them to enhance your player experience!
Current Mobs
No mobs have been created yet.
Locations where Mobs and Items might appear.
You can schedule events for your players to create notifications and schedule times for everyone to plan around.
Add and remove other people from your Universe.
The Forge
Use your INK to craft new artifacts in Radioactive: The List. Once created, Items cannot be changed, but they can be bought and sold in the marketplace.
Notable Items
1 in existence, base price 1,000,000.00 bits.
You can have your new blog to post on roleplaygateway.com starting at $10 in as little as 5 business days! Check out our work and reviews here: http://bit.ly/2uQcAI1
The Market
Buy, sell, and even craft your own items in this universe.
Market Data

Market conditions are unknown. Use caution when trading.

Quick Buy (Items Most Recently Listed for Sale)
None
Discussions
Topics

Replies
Views

Last post
Most recent OOC posts in Radioactive: The List
There have been no posts in the OOC topic for this roleplay!