Extra Curriculars & Science Teacher at Maldoy Academy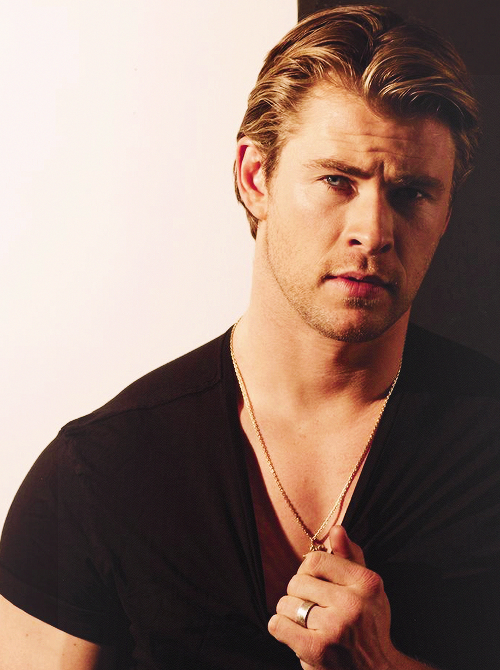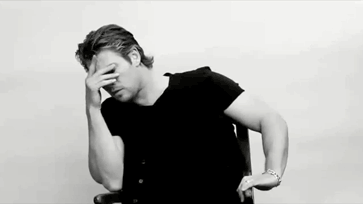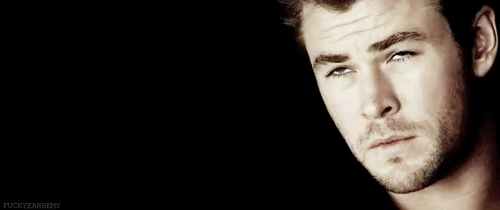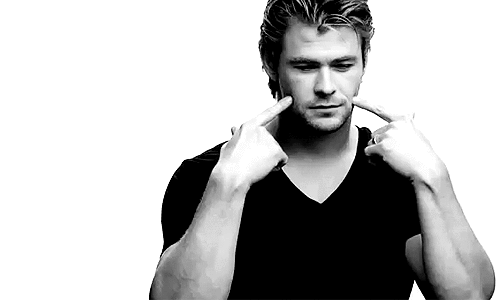 Name
: Gabriel Micah Bartleby
Nickname
: Gabe, Mr. B, Mr. Bartleby
Age
: 23
Power
: Angelic Physiology. Also able to heal himself and small wounds on others.
Sexuality
: Straight
Which Side?
: Good. Gabriel has a strong sense of right and wrong and lives through his instincts. He is a great judge of character and can usually tell how someone will be as soon as he meets them. Occasionally, Gabriel will be wrong, but he is quick to change the image he has created of them. He does not hold grudges and is quick to forgive as long as the person deserves it. He has never really been
bad
and tries to uphold that title with every action he makes.
Likes
:
Warm Weather
Clear Skies
Days Off
Food and lots of it
Flying
Nature
Camping
Environmental Science
Dislikes
:
Rain
Ocean
Swimming
Mathematics (He can do it, just hates it)
Disrespect
Lying
Annoying Students
Fears
:
Drowning
Damage to his wings
Being alone
Personality
: Gabriel is usually a happy, outgoing, and positive guy. He hates seeing people unhappy or down and tries his hardest to keep everyone in good spirits. He is an excellent judge of character and can tell instantly how a person is going to act towards him. He does tent to create stereotypes based on what he thinks another person will turn out as and is very surprised when someone goes against what he would expect. Gabriel is his happiest when he is with others and is entertaining. He loves to laugh and tell jokes, especially with his students. He is the 'crazy cool' teacher, the one that acts like a student when he is actually much older then them. He loves to get the 'dirt' on the students lives, usually eaves dropping on girls conversations then suddenly jumping in with his opinions.
Gabriel is used to people staring at him. He has massive wings handing off the side of his back, who wouldn't stare? He has learned to accept the attention and turn it into a positive thing, making himself a 'good' image for others to pay attention too. Gabriel feels a responsibility towards other because of the attention he naturally receives wherever he goes. Maybe it is some inherited trait from his parents, but he still loves to give back to others as he did when he was younger.
Even though he loves to be around people, Gabriel loves flying even more. He will often take off in between classes for a small circle of the area, just to spread his wings and feel the wind between his feathers. His is deeply connected to his wings, so much so that even if someone where to brush them it makes his whole body shiver. He keeps them very clean and pruned, usually with the help of someone else for the hard to reach places. Gabriel is not a self centered guy, but he does adore his wings.
History
: Gabriel was born a perfect baby boy...except for the scars running diagonally on each of his shoulder blades. The doctors were baffled but soon deemed it a birth defect. He had a normal child hood from then on with lots of friends and family. His parents were very religious and attended church every sunday, little Gabriel always in tow. They were the kind of Christians that donated to families in need, worked at the soup kitchens on their time off, and even flew to troubled countries to help build homes. Gabriel grew up always helping people as much as he could just as his parents did. He loved the happiness he could create for other people and would use all his extra time to volunteer. He got many scholarships for his hard work and was able to go to go to NYU with an Environmental Science major.
On Gabriels ninetieth birthday, everything changed. He was on his way home from college, excited for the small family gathering his parents had been 'secretly' trying to plan for him. His back had been aching all day, so he was having a little trouble driving well. To his dismay, it was also raining, which always seemed to put a damper on his spirits. He arrived home safely and put on a massive smile for his families surprise. But when he opened the door, no one was there to welcome him. It was deathly silent inside, eerily, so he threw down his stuff and ran into the living room. He searched the whole house and found in entirely empty. He was disappointed, but his back was beginning to feel like he was being stabbed to he took some Advil and went up to his room to sleep.
Gabriel woke up hours later screaming, his body glistening with sweat as he tore at his shoulder blades. They
burned
and felt like he needed to rip the skin to get whatever it was out. All his screaming did not send his parents running to his room like he expected, but he was too lost in his pain to think much of it. Gabriel scratched at his shoulders, anything to try and release himself from the pain. He could feel something pushing against the skin, something that felt oddly like an arm bone. He pulled his hands away from his back and looked at his blood covered hands, then ran to his full length mirror. Something
was
trying to break free right below either side of his scars. It was causing him pure agony so he did the first thing that came to mind- grabbed his pocket knife and ripped both his scars from the top of his spine to each side of his back.
Blood spilled on the carpet as he fell to his knees, dropping the knife to the floor. From the gushing, open wounds sprung two brilliant white wings, the feathers soaked in blood but still oddly beautiful. They filled the small room, cascading it in a glow of red and white. Gabriel stared at the mirror, his chest heaving while the blood continued to spill. He reached back and stroked the feathers, watching and
feeling
them quiver under his hand. He tried moving them, crashing all the knickknacks on top of his dresser to the ground as the powerful wings flew across the room. Wings, he had wings, beautiful white ones that looked like they could make him
fly
. He soon passed out from blood loss, but with a small smile on his face.
He awoke to the screams of his mother, and he thrashed awake, his wings flinging in opposite directions. His parents were at his doorway, staring at him like he was a murder of some sorts. He was covered in blood, but thankfully the scars had healed around his wings. They screamed at him, his father tried to rip the wings from his back, and then they threw him out. He was confused, utterly confused. Where were the open and friendly parents he had grown up with? They believed in [i]angels[/i[ for Christs sake...did he not have wings sprouting from his back?
Gabriel had no idea what to do from there. He lived in the forest for a week, knowing he could not go out in public. Thankfully he had been in boy scouts so he could survive for the most part, but he had run out of options. Then, one day, a faculty member of Maldoy Academy showed up at his dingy campsite and offered him a home at the academy. He spent the next four years learning how to control his wings and powers and was even offered a teaching position. This is his first year as a teacher and not a student.
Schedule

Breakfast
6:30am – 8:05am

1st Period – Plan Period
8:15am - 9:09am

2nd Period - Plan Period
9:13am - 9:07am

3rd Period – Plan Period
10:11am – 11:05am

4th Period – First Years
11:09am – 12:03pm

Lunch
12:03pm – 12:30pm

5th Period – Third Years
12:37pm – 1:31pm

6th Period – Fourth Years
1:35pm – 2:29pm

7th Period – Plan Period
2:33pm – 3:27pm

8th Period – Second Years
3:31pm – 4:25pm

Dinner
7:30pm – 8:30pm