---
❝I suppose things could be worse, right? At leat I'm not doing this for some old pervert.❞
---
---
The Inside
| Nickname(s) |

Enzo, though he is usually called by his last name.


| Gender |

Male


| Age |

15
| Face Claim |

Syo Kurusu


| Master/Servant Relationship |

Like, Hate, No Feelings Whatsoever, Love, or Newly met?
Enzo is not yet sure what to think about his master, having only known her for a short time.

How long have you known your Master/Servant?
Not long enough.


| Spot/Role |

Servant 2
[center]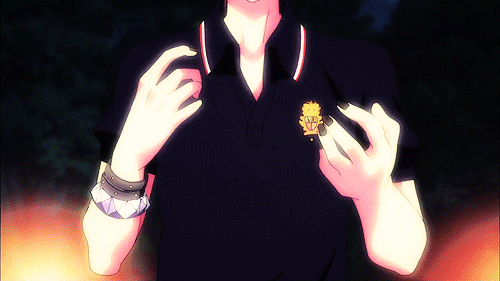 ---
---
| Likes |
Nice clothing
*Birds
*Drawing (mostly in chalk)
*Climbing
*Puns
*The smell of rain
*Eating
| Dislikes |
*Cats
*Reading
*Getting caught
*Nuns
*Rulers
*Ice covered sidewalks
*Eggs
---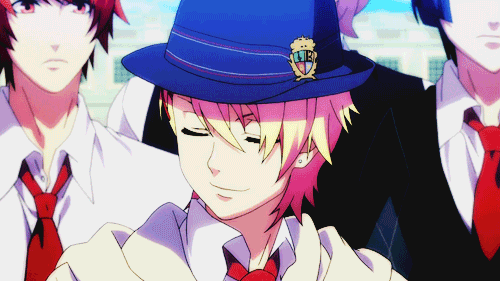 ---
| Personality |
Lorenzo, like many young teenage boys out there, is a pretty stubborn and rather unruly kid. Though his attitudes were completely learned from bad influences when he was much younger. He certainly isn't a very bright kid either, not that he wasn't taught anything by his nun instructors, more because he didn't really like listening to their lectures at all. He can read and write, probably probably not in the best way he possibly could. Instead he was busy making odd gestures, mocking them behind their backs, and ever making rude comments here and there. Even with the discipline he always received, it never seemed to stick into the young boy's mind. Even with all his little personality flaws, he can be quite the loyal kid. That is only if he can find himself in trusting someone enough, or becoming close with them as well. Lorenzo, along with many other things about him, is a very playful and fun boy as well. Always up for a joke or even just to hang out and mess around like an idiot.
---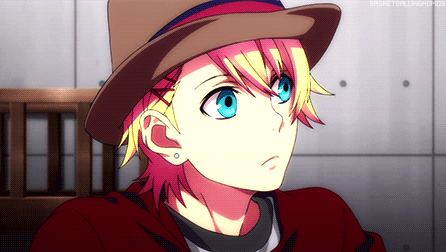 ---
| Bio |
Unfortunately for Lorenzo, he didn't have his parents around to raise him as he was growing up; instead he was raised by nuns in an orphanage, which is where his dislike for the sister came from. From what he was always told, the boy was found on the church steps, wrapped in a blanket with nothing but a note with his name. Seeing as how poor some lived, having a child was more strange and hardship than an actual miracle of life. Though, he himself was sure that if they would want him, if they presumably weren't so poor. That is lived in though, only the rich living so carefree as they do. Through his first few years there, he was well behaved and quite obi dent to the rules and disciplines of the nuns. Yet, as time slowly passed by and the boy grew older, his well behaved ways began to become less and less.
Lorenzo had started to hang out with some of the older boys there, those who were known to be quiet the trouble makers around the area. They stole anything they liked, even going as far as pick-pocketing people who even looked well enough to have anything. This all started when the boy was around 10 years old, but the older he got from there, the less forgiving people started to become. There were times he's gotten caught, his so called 'friends' abandoning him as usual. Instead of getting thrown in jail, they usually took him back to the orphanage where he was disciplined for his actions.
At some point the nuns grew tired of having to scold and discipline him, there wasn't anyway he was going to learn from what he was doing at all. So instead, they opted to either sell or give away the boy to someone of higher class, someone of the rich persuasion. If working for those who demanded complete obedience didn't work, then they knew he'd surely be arrested for it; and though they loved him, it was all they could do. Eventually someone had taken the boy, for their young daughter it seemed on her birthday. To say the least, Lorenzo was not as welcoming to the idea as the nuns were, objecting to such arrangements behind his back. He did end up going, kicking and screaming.
---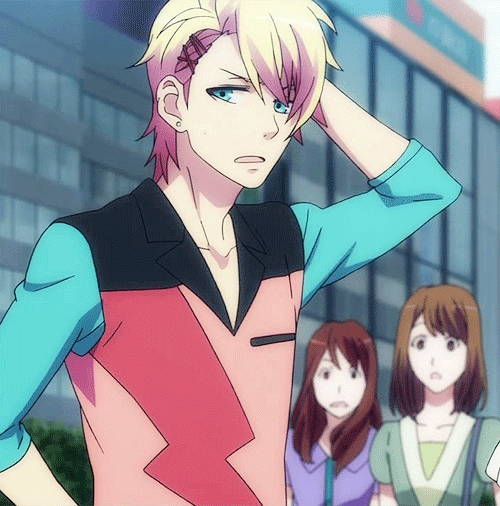 ---
| Other |
He really hates being call by his last name, it's what the nuns would yell when he was in trouble.
He stands about 5'7
Allergic to cats
He knows very well how to pick a lock
---
---