---
Name || Ophelia C. Rossweisse

Age || 34

Gender || Female

Race || Human

Faction || World Beneath - Fleet of the Organum

Role || Captain of the Organum

Synchronization Level || 13.8%. Steadily decreasing by small margins.

---
---

Much of Ophelia's appearance had already degenerated due to a plethora of reasons. She has white hair and blue eyes although the left one is an artificial eye used to replace the one she lost. Her skin is also visibly paler than other people. Some scars on the left side of her face remain, causing her discomfort when people stare at it for too long.

Her attire is a standard uniform given to commanding officers like her. Having been in service for a while, her clothes, while still in good condition, are also starting to show the same wear her body is showing. For battles in space, she doesn't use the standard normal suit and instead, uses her old piloting attire which consists of a gray jumpsuit, a flak vest, two pauldrons and a helmet.

---
---

Ophelia had developed a cold and quiet air around her over time, leading people to think she is rather hard to approach. On the contrary though, she is rather amiable to the rest of the crew although she can be stern and strict if the situation calls for it.

As the masthead among the crew, Ophelia generally feels the pressure of trying to keep them together given everyone's differing personalities. Coupled with the strict observation she's been placed under, Ophelia tends to become what is probably a "people pleaser" in order to maintain a satisfactory evaluation. However, she does not appreciate being talked down to by anyone with less rank or experience as she does though she may not appear too vocal about in on the surface.

The presence of talented people around her also causes a degree of insecurity within as she recalls the talents she had lost, causing much stress for her. Adversely, this can lead her to expect too much out of the people around her and may force them into difficult situations on occasion. Nevertheless, her experiences had helped her mature enough to make the call on when to act and how to act properly. She takes any assignment given to her seriously and she is not afraid to assume responsibility in the event they fail.


---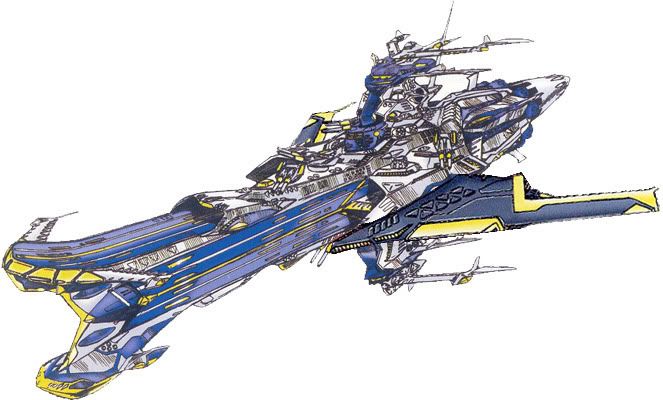 Machine Spec and Detail || Ophelia commands the Organum, one of Earth's most powerful battleships. It currently serves as the command center of the World Beneath's expeditionary force sent to scout additional territories for resource extraction. Capable of performing in space, in the atmosphere and even the deep sea, the Organum had proven itself as a very capable vessel, serving as the main flagship of Man's forces before being replaced by newer models of its class.

The vessel has a total of five hangars and five catapults, allowing it to carry and deploy a large number of troops simultaneously. As the ship is designed to perform alone for extended periods of time, the ship is self-sustaining, carrying energy efficient systems for its propulsion and navigation as well as a repair platform and a medical bay.

Weapons:

Rocket Anchors x 4 - Located on the bow of the ship, it isn't really useful as a weapon and is mostly kept to allow a ship to establish a fixed base or pivot around an obstacle.

120mm Machine Guns x20 – Side guns used for intercepting incoming projectiles and weaker craft, it is rarely used as a direct weapon for combating more powerful Transcendent war machines and is generally perceived as a last-resort weapon.

2-barrel Torpedo Launcher x4 – Located on the underside near the bow of the ship, the torpedoes are used as primary armaments in deep-sea engagements.

8- Missile Launchers x2 – The ammunition can be adjusted depending on the situation. It can be reconfigured to serve as either anti-ship or anti-mech combat along with other purposes such as chaff and smoke if necessary.

42cm Railgun Turret x2 – Located on the port and starboard extremities, these guns fire off solid rounds in the event the opponent has anti-beam defenses. It can be loaded with explosive, heat, armor piercing and hi-speed bullets depending on what kind of opponent it has to face.

Impact Beam Cannon x2 – The main guns of the Organum. The beams fired from the guns are strong enough to destroy a conventional Transcendent machine in one shot and it is primarily used for engaging opposing warships.

Charged Particle Cannon x2 – Despite the seemingly small size, these retractable side guns are the Organum's most powerful weapons. Stored underneath the "wings", the guns fire accelerated particles that can wipe out a conventional large vessel in a single shot as well as vaporizing almost anything in its path. Since there is a huge time lag in-between shots, the weapon is mostly reserved for taking out enemy flanks and as a part of a bigger strategy during large-scale battles.

Others:

Radiant Shielding System – In the event of heavy bombardment, the Organum is capable of generating a defensive, radiation based shielding system. It defends the ship by dissolving solid matter that comes into contact with the ship. It can either be concentrated in a single area or spread out to cover larger portions at the cost of reduced defensive power. Fully concentrated, it has the power to stop large-caliber beam weapons. The shield can be spread out to cover the whole ship with the exception of the top and bottom positions but in that configuration, the shield can only hold off solid rounds and will render the ship unable to fire any of its weapons, move or deploy additional machines.

Abilities outside of the Machine:

While her piloting abilities have been hampered by her dropping synchronization levels, Ophelia's reflexes still remain sharp. She is still capable of pulling off decent maneuvers even without the benefits of a high sync rate and she has retained and even improved her marksmanship with the addition of her artificial eye, allowing her to take the main gunner's seat if needed. She managed to retain her athleticism and is still capable of fighting on foot if needed.

She does display an attitude for command, having led troops over several battles in the past, making her one of the more prospective candidates for commanding the recently-formed expeditionary force. Despite her evaluation though, she can still pilot a Harbinger outfitted with an older operating system that isn't too reliant on synchronization levels. She has piloted around three different mass-produced Harbinger models although she hasn't had any experience operating an experimental unit.


---
---

Growing up in the midst of the first Human-Transcendent War, Ophelia bore witness to the events that eventually led to the current situation now. Upon graduating from military school, she participated in a number of battles as a Harbinger pilot boasting a 35% synchronization level, one of the highest back in the day when Harbinger technology was still relatively new.

Although she only played minor roles in battles that can be considered turning points in the war, her contributions were not unheard of as she was what could be considered an "ace" in the battlefield allowing her to gradually rise in rank as a soldier.

The full extent of her piloting capabilities and her aptitude for command were demonstrated in a battle over the Pacific territories. A sudden landing of Transcendent war machines caught the base off-guard and she and the remaining soldiers fought hard to stall the attack while waiting for reinforcements to arrive. Despite being outnumbered 3 to 1, she managed to take command of the troops and force the Transcendent forces into a temporary retreat even before their own reinforcements arrived. This victory has earned her the title "Fury of the Pacific" and was promoted to command duties.

Another Transcendent attack took place almost a year later, this time near the Atlantic border where she was in command of the naval troops. False intelligence was transmitted resulting in their formation breaking apart as the Transcendents plowed through their defensive line. Unable to bear the fact that their opponent had gotten past them, Ophelia made the mistake of using their flagship to attempt to sink the main Transcendent vessel: A plan that resulted in failure, resulting in severe casualties to her side and allowing the Transcendents to occupy the territories they were tasked to protect.

Ophelia was deeply scarred by this defeat among others, resulting in the loss of her left eye, forcing her to leave the battlefield for a long period of time as certain properties in the Transcendent's new weapons caused much damage to her body. After her recovery, she took responsibility for their defeat and was demoted to a regular soldier again.

The trauma though, had caused an adverse effect on her own piloting as her synchronization levels started to steadily drop, being the first person to experience this phenomenon. She tried to force herself to continue but was finally taken off after an evaluation revealed that her levels had dropped dangerously low to properly pilot a Harbinger. Unable to pilot and having no position to take command, she was forced to spend the remaining days of the war as a non-combat base personnel while the newly constructed Earth fleet managed to finally drive out the Transcendents from the surface with their new model Harbingers and warships including the Organum, the strongest of its time, bringing the war on the surface to an end.

While the newly formed fleet started its expansion within the Eastern sector, Ophelia diligently worked hard to regain her status, doing everything she can within her power, rank and ability. During this time, the ceasefire treaty was finally signed and the two sides had moved on from all-out war to territorial expansion. The Organum, now an aging ship, was assigned as the main flagship for Earth's expeditionary force. A more experienced person was required for its captain though so Ophelia immediately volunteered for the position with the hopes that she has the qualifications necessary although the memory of her defeat in the Atlantic border was still fresh within the top brass. She was assigned the position after a careful evaluation although they had assigned one of the pilots to monitor her actions and progress on the ship.
---
---