▅▅▅▅▅▅▅▅▅▅▅▅▅▅▅▅▅▅▅▅▅▅▅▅▅▅▅▅▅▅▅▅▅▅▅▅▅▅▅▅▅▅▅▅▅▅▅▅▅▅▅▅▅▅▅▅▅▅▅▅▅▅▅▅▅▅▅▅▅▅▅▅▅▅▅▅
▩
▩
▩
▩
▩
▩
▩
▩
▩
▩
▩
▩
▩
▩
▩
▩
▩
▩
▩
▩
▩
▩
▩
▩
▩
▩
◤
XXXXXXXXXXXXXXXXXXXXXXXXXXXXXXXXXXXXXXXXXXXXXXXXX
◥
▩
X
Y'shtola Everren
X
▩

F A C E

X

C L A I M
Nashetania Loei Piena Augustra | Rokka no Yuusha
H E X C O D E S
Dialogue color (color one):

#b4142d

| Thought color (color two):

#552367
R O L E P L A Y E R
Fear the Cat
◣
XXXXXXXXXXXXXXXXXXXXXXXXXXXXXXXXXXXXXXXXXXXXXXXXX
◢
▅▅▅▅▅▅▅▅▅▅▅▅▅▅▅▅▅▅▅▅▅▅▅▅▅▅▅▅▅▅▅▅▅▅▅▅▅▅▅▅▅▅▅▅▅▅▅▅▅▅▅▅▅▅▅▅▅▅▅▅▅▅▅▅▅▅▅▅▅▅▅▅▅▅▅▅
▩
▩
▩
▩
▩
▩
▩
▩
▩
▩
▩
▩
▩
▩
▩
▩
▩
▩
▩
▩
▩
▩
▩
▩
▩
▩
▩
▩
▩
▩
▩
▩
▩
▩
▩
▩
▩
▩
▩
▩
▩
▩
▩
▩
▩
▩
▩
▩
▩
▩
▩
▩
▩
▩
▩
▩
▩
▩
▩
▩
▩
▩
▩
▩
▩
▩
▩
▩
F U L L
xX
N A M E
Y'shtola Anastasia Everren
[yesh toll ah, an uh stey zhuh, loot]
[ I have no clue seeing as I stole her name from a character in FF14, she who will rise again, brave]
N I C K N A M E S
Ana, Sia, Tola | these are nicknames derived from her first and middle names. People hardly ever call her by these names.
Bunny || this one is more of a tease, coming from both close friends and enemies. It refers to her choice in clothing (the bunny ears, the paw-like armor.) She doesn't mind it unless it's used in negative context.
G E N D E R
♀
S E X U A L I T Y
Bisexual | Y'shtola doesn't mind either gender.
A G E
Twenty Four
L O V E

X

I N T E R E S T
To be determined.
R O L E
Leader of the peaceful faction.
N A T I O N A L I T Y / S P E C I E S
Human
B I R T H D A Y
August 16th
▅▅▅▅▅▅▅▅▅▅▅▅▅▅▅▅▅▅▅▅▅▅▅▅▅▅▅▅▅▅▅▅▅▅▅▅▅▅▅▅▅▅▅▅▅▅▅▅▅▅▅▅▅▅▅▅▅▅▅▅▅▅▅▅▅▅▅▅▅▅▅▅▅▅▅▅
▩
▩
▩
▩
▩
▩
▩
▩
▩
▩
▩
▩
▩
▩
▩
▩
▩
▩
▩
▩
▩
▩
▩
▩
▩
▩
◤
XXXXXXXXXXXXXXXXXXXXXXXXXXXXXXXXXXXXXXXXXXXXXXXXX
◥
▩
X
Paint Me A Picture
X
▩

L I S T E N
⌜Mmm... something tells me my weight isn't your business.⌟
A C C E N T
No accent.
S C E N T
Lemons with a hint of vanilla.
◣
XXXXXXXXXXXXXXXXXXXXXXXXXXXXXXXXXXXXXXXXXXXXXXXXX
◢
▅▅▅▅▅▅▅▅▅▅▅▅▅▅▅▅▅▅▅▅▅▅▅▅▅▅▅▅▅▅▅▅▅▅▅▅▅▅▅▅▅▅▅▅▅▅▅▅▅▅▅▅▅▅▅▅▅▅▅▅▅▅▅▅▅▅▅▅▅▅▅▅▅▅▅▅
▩
▩
▩
▩
▩
▩
▩
▩
▩
▩
▩
▩
▩
▩
▩
▩
▩
▩
▩
▩
▩
▩
▩
▩
P H Y S I C A L
XXX
A P P E A R A N C E
Y'shtola is a bouquet of light pigments and cheerful smiles. Hair so light it could be mistaken as white in the right light, skin so pale it could be compared to snow, and eyes as light red as they come, she is indeed of a lighter hue than most. They say the help her to stand out from a crowd, of both regulars and beauties. It is easily said that she is pretty; with her hair that curls just the right way and her defined curves. Yes, Y'shtola is a very pretty woman, and one with a uniquely light appearance at that.

Y'shtola has one outfit that she wears almost all of the time. It is composed of three main items; a bunny hair piece that not only gives her 'bunny ears' but serves as a ponytail, bunny-like armor, and a corset with a red and white color scheme. When she isn't wearing this get up, she usually reverts to darker colors like black, purple, or navy blue, seeing as they contrast well with her light pigments.
W E I G H T
120 lbs.
H E I G H T
5'6"
T A T T O O S / M A R K I N G S / S C A R S
She has one tattoo on the area directly below her collarbone.
▅▅▅▅▅▅▅▅▅▅▅▅▅▅▅▅▅▅▅▅▅▅▅▅▅▅▅▅▅▅▅▅▅▅▅▅▅▅▅▅▅▅▅▅▅▅▅▅▅▅▅▅▅▅▅▅▅▅▅▅▅▅▅▅▅▅▅▅▅▅▅▅▅▅▅▅
▩
▩
▩
▩
▩
▩
▩
▩
▩
▩
▩
▩
▩
▩
▩
▩
▩
▩
▩
▩
▩
▩
▩
▩
▩
▩
◤
XXXXXXXXXXXXXXXXXXXXXXXXXXXXXXXXXXXXXXXXXXXXXXXXX
◥
▩
X
Now, Tear Down the Picture
X
▩

L I S T E N
⌜Bunnies are so fluffy and sweet! How could you not love them?⌟
F A V O R I T E

XX

C O L O R
Very light purple.
F A V O R I T E

XX

A N I M A L
Bunnies, obviously.
◣
XXXXXXXXXXXXXXXXXXXXXXXXXXXXXXXXXXXXXXXXXXXXXXXXX
◢
▅▅▅▅▅▅▅▅▅▅▅▅▅▅▅▅▅▅▅▅▅▅▅▅▅▅▅▅▅▅▅▅▅▅▅▅▅▅▅▅▅▅▅▅▅▅▅▅▅▅▅▅▅▅▅▅▅▅▅▅▅▅▅▅▅▅▅▅▅▅▅▅▅▅▅▅
▩
▩
▩
▩
▩
▩
▩
▩
▩
▩
▩
▩
▩
▩
▩
▩
▩
▩
▩
▩
▩
▩
▩
▩
▩
▩
▩
▩
▩
▩
▩
▩
▩
▩
▩
▩
▩
▩
▩
▩
▩
▩
▩
▩
▩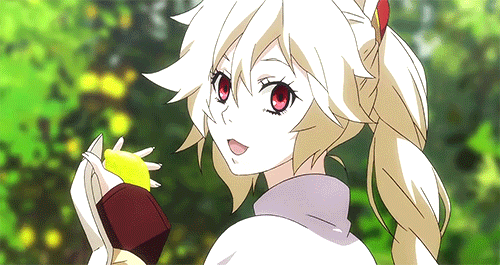 L I K E S
⇾ Anything Sour | For some odd reason, Y'shtola adores sour treats. The more sour, the better. It's said that she has no limit on levels of sour, despite when it descends into sweetness. She's never liked sweets.
⇾ Bunnies | They're adorable, they're fluffy, and small. Y'shtola absolutely adores bunnies; in fact, she has an outfit she wears whenever she can that mimics the animal itself.
⇾ Star Gazing | It's very often that Y'shtola goes out of her way to watch the stars. On clear nights, she'll stay up very late just to stare at them.
⇾ Riddles | A wonderful and fun way to exercise the mind, riddles always make for a good time.
⇾ Winning | Both big and small victories are wonderful in Y'shtola's mind. She's very competitive, so naturally she receives large amounts of satisfaction from fair victories.
D I S L I K E S
⇾ Sweets | Something about the taste doesn't bode well with her. No, she'd stick to sour treats.
⇾ Small Spaces | Y'shtola is claustrophobic, after all. It's no wonder why she hates small spaces. She feels as if she's suffocating.
⇾ Flies | They're annoying, they're hard to kill, and let's not forgot how they're annoying. If there's a fly in the room, Y'shtola won't sit still until it's been dispatched.
⇾ Singing | When Y'shtola sings, she sounds like a dying squirrel. So it only makes sense that she prefers not to sing.
⇾ Dancing | She can't dance, either. And since she's so competitive, she'd rather not reveal something she'll never win.
Q U I R K S
⇾ Bunnies | It is safe to say Y'shtola is obsessed with bunnies. She even made an outfit portraying one; she has bunny ears and everything.
⇾ Lemons | When presented with a lemon Y'shtola will do the strangest of things. She'll squeeze the lemon, draining the juice and drinking it all at once. Not only is it an odd way to eat a lemon, but it's a wonder how she manages something so sour so well.
⇾ Animated | Everything with Y'shtola is very... animated. She is full of life in everything she does; whether it be walking, talking, or simply smiling, she does all with vigor.
H A B I T S
⇾ Negotiating | She's so used to compromising, to absolutely having to get her way that she'll start negotiating and pushing to get the smallest things. It's not that she's spoiled, but that she's so used to her line of business.
⇾ Clicking Her Tongue | Also a habit derived from her line of business, when she doesn't agree with something you've proposed or done she'll click her tongue. The clicking of her tongue is usually followed by a hand on hip and head tilt.
⇾ Bouncing Her Knee | When Y'shtola is stressed, she'll start bouncing her knee. However she only bounces her knee when she's sitting down; when she's standing she'll start bouncing her leg instead.
▅▅▅▅▅▅▅▅▅▅▅▅▅▅▅▅▅▅▅▅▅▅▅▅▅▅▅▅▅▅▅▅▅▅▅▅▅▅▅▅▅▅▅▅▅▅▅▅▅▅▅▅▅▅▅▅▅▅▅▅▅▅▅▅▅▅▅▅▅▅▅▅▅▅▅▅
▩
▩
▩
▩
▩
▩
▩
▩
▩
▩
▩
▩
▩
▩
▩
▩
▩
▩
▩
▩
▩
▩
▩
▩
▩
▩
◤
XXXXXXXXXXXXXXXXXXXXXXXXXXXXXXXXXXXXXXXXXXXXXXXXX
◥
▅▅▅▅▅▅▅▅▅▅▅▅▅▅▅▅▅▅▅▅▅▅▅▅▅▅▅▅▅▅▅▅▅▅▅▅▅▅▅▅▅▅▅▅▅▅▅▅▅▅▅▅▅▅▅▅▅▅▅▅▅▅▅▅▅▅▅▅▅▅▅▅▅▅▅▅
▩
▩
▩
▩
▩
▩
▩
▩
▩
▩
▩
▩
▩
▩
▩
▩
▩
▩
▩
▩
▩
▩
▩
▩
▩
▩
▩
▩
▩
▩
▩
▩
▩
▩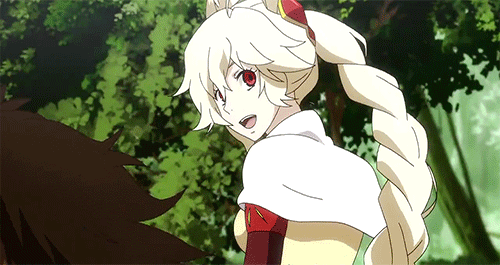 S T R E N G T H S
⇾ Endurance | Y'shtola can keep going for hours, if it is needed. Her endurance is remarkable and surprises many.
⇾ Charismatic/Analytical | These are probably her strongest traits. Don't be mistaken, as Y'shtola is extremely charismatic. She has a way with words and a way with people; in her free time she has studied the way people talk, react, and think. She knows how people work and knows how to deal with them... with the help of her words, of course.
⇾ Acting | Some find this as a surprise, but Y'shtola is a very skilled actor. It's not rare that she feigns emotions in order to get what she desires.
⇾ Deliberate | Everything she does, and even things other people do, are planned. Y'shtola is very plan-oriented and deliberate.

W E A K N E S S E S
⇾ Absorbed | More than often, when Y'shtola is absorbed in something (for example, analyzing someone's emotions/thoughts) she'll pay less attention to the world around her. In some cases, she'll become so immersed in something everything else will become irrelevant.
⇾ Control Freak | Everything has to go exactly how Y'shtola wants. If not, then Y'shtola will start to panic -- not that she'll let anyone know -- and won't sleep until everything is under control. Her levels of stress will slowly grow until they're through the roof.
⇾ Low Pain Tolerance | Y'shtola's pain tolerance is very low. Even the littlest of injuries hurt like hell, and this can prove quite the problem at times.
⇾ Possessive/Protective | Anything Y'shtola values, she tends to protect--- whether it be an object, an idea, or a person. Now, she doesn't do your normal level of protecting. No, she's a bit overprotective. In the sense that she becomes very... possessive.
F E A R S
⇾ Small Spaces | Y'shtola is claustrophobic. If trapped in a small space, Y'shtola will start to freak out. When in small spaces she feels as if she's suffocating.
⇾ Heights | This girl cannot handle heights. Whenever up high and by some kind of ledge, she will begin to freak out. It gets worse if she looks up. Usually the freaking out is accompanied by an onslaught of nausea.
⇾ Pain | This is mainly due to her low tolerance for pain, but the thought of pain makes Y'shtola shiver. When under pain she'll start to panic; her breathing will become heavier and her hands may shake. This is the one fear she can't hide with a happy-go-lucky act of hers.
▅▅▅▅▅▅▅▅▅▅▅▅▅▅▅▅▅▅▅▅▅▅▅▅▅▅▅▅▅▅▅▅▅▅▅▅▅▅▅▅▅▅▅▅▅▅▅▅▅▅▅▅▅▅▅▅▅▅▅▅▅▅▅▅▅▅▅▅▅▅▅▅▅▅▅▅
▩
▩
▩
▩
▩
▩
▩
▩
▩
▩
▩
▩
▩
▩
▩
▩
▩
▩
▩
▩
▩
▩
▩
▩
▩
▩
◤
XXXXXXXXXXXXXXXXXXXXXXXXXXXXXXXXXXXXXXXXXXXXXXXXX
◥
▩
X
Now, Paint It Again...
X
▩

L I S T E N
⌜...Really? I mean, is that seriously what you wanna do...!?⌟
I

XX

A M . . .
| Animated |
| Charismatic |
| Meticulous |
◣
XXXXXXXXXXXXXXXXXXXXXXXXXXXXXXXXXXXXXXXXXXXXXXXXX
◢
▅▅▅▅▅▅▅▅▅▅▅▅▅▅▅▅▅▅▅▅▅▅▅▅▅▅▅▅▅▅▅▅▅▅▅▅▅▅▅▅▅▅▅▅▅▅▅▅▅▅▅▅▅▅▅▅▅▅▅▅▅▅▅▅▅▅▅▅▅▅▅▅▅▅▅▅
▩
▩
▩
▩
▩
▩
▩
▩
▩
▩
▩
▩
▩
▩
▩
▩
▩
▩
▩
▩
▩
▩
▩
▩
▩
▩
▩
▩
▩
▩
▩
▩
▩
▩
▩
▩
▩
▩
▩
▩
▩
▩
▩
▩
▩
▩
▩
▩
▩
▩
▩
▩
▩
▩
▩
▩
▩
▩
▩
▩
▩
▩
▩
▩
▩
▩
▩
▩
▩
▩
▩
▩
▩
▩
▩
▩
▩
▩
▩
▩
▩
▩
▩
▩
▩
▩
▩
▩
P E R S O N A L I T Y
Y'shtola is many things. The most prominent and obvious thing she is, is energetic. Her energy is applied to everything she does; walking, talking, laughing, and even smiling. While walking she'll usually carry her arms in a jubilant way. Sometimes she'll preform cartwheels or flips out of nowhere. Whenever she talks she tends to do so in an excited manor (unless doing something related to business), and she'll usually accompany her words with lots of gestures. Everything she does is with vigor, and this sometimes leads some people to believe she is optimistic... which she is not. Not to say that she's pessimistic. No, such a trait cannot be afforded when your job is negotiating and the like. No, you can't be pessimistic, and you have to be charismatic. And Y'shtola is just that.

Y'shtola's tongue is silver and the sentences she weaves golden. All her life she's been an expert at picking up emotions and thoughts based off of people's word choice, body language, and personalities. And she was born with natural charisma; charisma so impressive that it took but a small speech to gain the most stubborn people's favor. So it only makes sense that she makes a great puppeteer. Puppeteer... That's a strong word to use, however it is on spot. Surprising to many, Y'shtola is quite manipulative. When something doesn't go her way she'll force it to go her way, and manipulation is usually how she does it. Some would question why, exactly, she's so manipulative, and it's simple. She's a control freak. If something doesn't go her way, she'll start to freak out... not that anyone would notice. No, Y'shtola hides emotions quite well. She's an amazing actor, which constantly comes in handy. She can hide anything; fear, pain, panic, sorrow, anger, you name it. She can also fake things. A trait she finds herself faking again and again is anger.

When in the business of negotiating and such, anger is usually a sign of patience growing thin. And when patience is growing thin, it usually means you're about to lose a deal. Knowing this, Y'shtola sometimes fakes frustration to force her client into a state of urgency or panic, therefore pushing them to agree to Y'shtola's proposals. Since she acts frustrated or angry most of the time, it's hard to tell whether she's actually frustrated or not. Frankly it isn't that hard to anger the woman, but it isn't easy, either. It usually takes a strong insult to get on her nerves, or something remotely similar. Winning against her is probably the most surefire way to piss her off, seeing as she's so competitive. She wouldn't even let a four year old win against her. She'd never willingly lose.

As said before, Y'shtola is very competitive. Perhaps that is why she is so meticulous. Yes, when Y'shtola makes plans (which she does often, seeing as how deliberate she is) she does so very thoroughly. She takes into perspective every angle on the situation, takes into mind every possibility and theory. When it comes to strategy she does not play games; in fact when planning she'll become very serious and even picky. She's not meticulous in just being thorough, but in every aspect of the word. When something doesn't go the way she wants it to she'll become finicky and a bit fussy. Now, don't get her wrong, she's always had a sense of humor. She loves joking around, and will do so constantly, and with vigor as always. Her sense of humor is both light-hearted and dark; however never sarcastic. It's not that she's against sarcasm, but her personality doesn't call for it. Nor does it call for any snark.

Y'shtola is generally only serious when planning, however there is one more aspect she takes so seriously. And that is matters of protection. Anything or anyone she values, she protects with all her might. Though sometimes she goes a bit... overboard. And by that, one means she gets a bit... possessive. She will keep said person/object/aspect close to her at all times, never letting them out of sight. If it's a person, then she won't let them get into anything she considers dangerous, whether it be physically dangerous or mentally dangerous. If said person opts to do so anyway, she'll usually feign anger to get her way. If it gets to a certain point, said anger will turn genuine.
▅▅▅▅▅▅▅▅▅▅▅▅▅▅▅▅▅▅▅▅▅▅▅▅▅▅▅▅▅▅▅▅▅▅▅▅▅▅▅▅▅▅▅▅▅▅▅▅▅▅▅▅▅▅▅▅▅▅▅▅▅▅▅▅▅▅▅▅▅▅▅▅▅▅▅▅
▩
▩
▩
▩
▩
▩
▩
▩
▩
▩
▩
▩
▩
▩
▩
▩
▩
▩
▩
▩
▩
▩
▩
▩
▩
▩
◤
XXXXXXXXXXXXXXXXXXXXXXXXXXXXXXXXXXXXXXXXXXXXXXXXX
◥
▩
X
...But Add More Detail This Time
X
▩

L I S T E N
⌜Business is business, you know!⌟
F A M I L Y

XX

M E M B E R S
| Yvonne Everren | Mother | Deceased | (Died at) 38 |
| Jarred Everren | Father | Deceased | (Died at) 30; he died soon after Y'shtola's youngest sibling was born |
| Willard Everren | Twin Brother | Living | 24 |
◣
XXXXXXXXXXXXXXXXXXXXXXXXXXXXXXXXXXXXXXXXXXXXXXXXX
◢
▅▅▅▅▅▅▅▅▅▅▅▅▅▅▅▅▅▅▅▅▅▅▅▅▅▅▅▅▅▅▅▅▅▅▅▅▅▅▅▅▅▅▅▅▅▅▅▅▅▅▅▅▅▅▅▅▅▅▅▅▅▅▅▅▅▅▅▅▅▅▅▅▅▅▅▅
▩
▩
▩
▩
▩
▩
▩
▩
▩
▩
▩
▩
▩
▩
▩
▩
▩
▩
▩
▩
▩
▩
▩
▩
▩
▩
▩
▩
▩
▩
▩
▩
▩
▩
▩
▩
▩
▩
▩
▩
▩
▩
▩
▩
▩
▩
▩
▩
▩
▩
▩
▩
▩
▩
▩
▩
▩
▩
B I O G R A P H Y
Y'shtola, along with her twin brother, was born into what was going to be a full house. With five brothers and three sisters, her family was what most people consider... large. And Y'shtola, being the oldest of them all, had to deal with a large amount of responsibility throughout her entire life. Babysitting her younger siblings was probably the most prominent of responsibilities. After all, her parents were always out working. In her younger days, Y'shtola had not a clue about what their jobs were. So she assumed they had the typical, run of the mill jobs. But that was hardly the case. Y'shtola started to suspect something once her mother began bringing strangers into their house to talk. Sometimes, Y'shtola would have to cook for these strangers in order to please their appetites. The girl couldn't imagine why she'd have to cook for these strangers. Strangers. Her mother called them friends, but would friends really be so violent? And since when would her mother allow such foul language around her children?

Y'shtola began worrying for her siblings. These strangers were quite rowdy; she didn't want to see them hurt one of the younger ones, nor taint their vocabulary. So she took action. She confronted her twin brother and they revised a routine. Whenever their mother had visitors, they would go into action. Y'shtola would hang around the stranger, listening to he/she and her mother's conversation. She'd observe the stranger, his tendencies, his actions and his dialogue; she would determine his mood and general personality, therefore predicting possible outbursts of cursing or violence. If she saw any red flags, she'd go to her brother and her brother would get the younger ones out of the house. Meanwhile Y'shtola would stick around to examine further and keep an eye on the older ones, and of course, their mother. The system worked well, though she and her twin feared they'd have to come up with a better one when a particular someone started making frequent visits to the house.

This particular someone was worse than the "usuals," in many aspects. Not only did Y'shtola determine that he was more dangerous, but very temperamental and violet. More than most, in fact. The very presence of this individual unnerved the girl. And even more so when he began coming weekly. The more he came, the more unnerved Y'shtola became... and she wasn't the only one uneasy when he visited. No, she could tell that her mother was not comfortable with this man at all. This annoyed Y'shtola. She couldn't understand why her mother couldn't simply... tell this guy off. Tell him to shut up and get out. The reason soon became apparent.

It didn't become apparent the moment the stranger stuck a knife in her mother's throat. No, it became apparent a few moments before Y'shtola strangled the man with her bare hands. You see, the moment the man murdered her mother Y'shtola sprung into action. Somehow she managed to knock the stranger out and later (successfully) interrogate him, before depriving him of air... and his life. Oddly enough, Y'shtola wasn't so focused on the man she just killed. But more on what he said during her little interrogation. He'd been stubborn at first, but submitted after a bit of... convincing. He spoke of his boss; a powerful figure, from the sound of it. He claimed that this boss of his ordered him to dispatch Y'shtola's mother. Y'shtola pushed on the subject of his 'boss,' and the man simply laughed.

Y'shtola wasn't sure what to think of things. And this bothered her to no end. She yearned to know more about his motives, about the plot surrounding her mother's death. So she ventured out in pursuit of these things and came up with little information. No, all that came up was talk of a rising... "dark lord." Y'shtola doubted someone could overthrow the monarchy of Grethais... and yet, it was done.

Once word got out, Y'shtola was already devising some sort of plan. It was now her life goal to overthrow this dark lord that now ruled the kingdom, and she would do everything in her power to do so. And in this case, that meant joining the rebellion, and eventually becoming one of the three leaders leading them to freedom... and justice.

▅▅▅▅▅▅▅▅▅▅▅▅▅▅▅▅▅▅▅▅▅▅▅▅▅▅▅▅▅▅▅▅▅▅▅▅▅▅▅▅▅▅▅▅▅▅▅▅▅▅▅▅▅▅▅▅▅▅▅▅▅▅▅▅▅▅▅▅▅▅▅▅▅▅▅▅
▩
▩
▩
▩
▩
▩
▩
▩
▩
▩
▩
▩
▩
▩
▩
▩

C R E A T O R
Fear the Cat.

Do not use, steal, or copy this without my (Fear the Cat) permission or I'll probably fucking cut you.
^-^
▅▅▅▅▅▅▅▅▅▅▅▅▅▅▅▅▅▅▅▅▅▅▅▅▅▅▅▅▅▅▅▅▅▅▅▅▅▅▅▅▅▅▅▅▅▅▅▅▅▅▅▅▅▅▅▅▅▅▅▅▅▅▅▅▅▅▅▅▅▅▅▅▅▅▅▅