To whom it may concern:


Once upon a time, in the beginning, a long, long time ago. Perhaps, it was not that long ago. How long have we been trapped in emptiness, how long have we been pawns of war? Time, that's all we have in our world of despair. Time to think, time to mourn; time to wish we were the lucky ones who escape our curse by death. Some can almost remember, in their fleeting moments of freedom, what rain smelt like before the stench of blood filled the air. They can almost remember the feeling of exhilaration when the wind danced for them, now they shiver in despair. There were tales of laughter, joy, peace, and love in the old times. We would gather around, naively, listening and wishing for their past to be our future. It is ancient history now, who has time for such fairytales anymore? They have forgotten. We have forgotten, but then again the stories were only tales to keep us youth from crying throughout the night. It was some method of hope to grasp in a world without hope. It is our curse, from conception in our mother's womb. Death is the only freedom from it. Is it our faults who we are? We did not choose to be created. Why punish us. We live only to die. We fight only for survival, but most of us hope that just one slip up, by our hands, would end us, our curse, and our life. Freedom, it there yet we can never grasp it, it sits mocking us. Time is fading, although we are frozen. We wish we had time or rather purpose. Now we fight for our lives hoping time does not run out, because when our time runs out we would have lived for nothing. We will find our purpose or die trying. We are tired of fighting for nothing; it is time to fight for our freedom.


Sincerely,
Sector 5's Hopeful





In the world of Aris there are five countries, Serida, Knos, Talitha, Kuma and Sarin, long ago an infection went on a murderous rampage against the population of the Aris leaving no country untouched. It started out innocently enough, a cough, a sneeze. No one was concerned about it. It lasted days and they thought they were in the clear. No lasting symptoms, unless you include death that followed exactly a month after the infection. The people were baffled, but the disease's rule only lasted a 3 months. Millions died, but the dead weren't the concern, it was the ones born from the infected before they died. A few years later people were starting to show concern for the children who were born during that time. The children had strength that was not normal for their age. Their senses heightened, their abilities quickened, strange birth markings identified them. They were labeled a danger to society. Just like every dangerous thing, it must be contained or eliminated. It was soon discovered that these things, the marked ones, did not die normally like humans. They healed quicker, they lived longer. They were immortal, but not invincible. Naturally, panic set in among the human race. The thought was if the marked ones were contained then they could be used to their own advantage. It worked for a time. They were traded as slaves of the war, countries paid good money for their marked armies. There were five countries, five sectors or island for each, categorized by abilities. Just because they were contained did not mean that they could not be used by the humans for their own selfish, criminal needs. They were used as pawns to fight in their wars, why lose their own when they could use Marks as they pleased.


There was a story told to the children of the Marks about a man who lived three hundred years ago. Sector One's Lucia. He started a rebellion among the marks. He was powerful and intellectual and convinced hundreds that if they were ever going to be free they had to fight against the humans not for them. They called it the War of Tears. They were tired of being slaves and they were going to show the humans who they were up against. One day they were being released from the sector to fight for their master's country when they turned. They fought for their freedoms, but it was futile, they might have been stronger, but they were outnumbered. They were slaughtered by the humans. To prevent any further rebellion, the human equipped the Marks with arm bands that controlled when they were to use their power. They lost control, they lost their war, and they lost hope. This story was told to the children so that they always would remember one thing: They were prisoners of time, and hoping for something more is senseless and will only end in defeat.




Chapter One: Sector Five's Hopeful
Adley Mae
/Optimistic/Taken by MissNessa
Aboa
/Cynical/Taken by Heolstor
Kirino
/Realistic/Taken by Damioa
Damon "Aaron" Xander
/Apathetic/Taken by Dementedness
You are part of the new generation from Sector 5. These young adults are planning their own rebellion. They are tired of fighting for nothing. These Marks have decided to finish what the Tear's Rebellion could not accomplish. They are few and their kind thinks them foolish. They have heard that there is a group outside the sector that hides away on the mainland. Remnants of Lucia's battles, people who have hidden themselves away after the war. It is only a rumor, but it is something for them to grasp. They are looking for alliance with them if they can find them, and escape the Sector, both harder than it sounds.
The Countries
*Obviously the actual sectors do not look like this, but this represents the countries. The sectors are either rundown versions, or prison type versions.
SECTOR FIVE: SARIN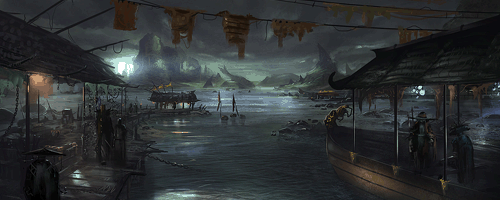 SECTOR FOUR: KUMA
SECTOR THREE: TALITHA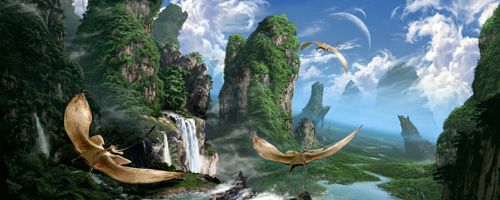 SECTOR TWO: KNOS
SECTOR ONE: SERIDA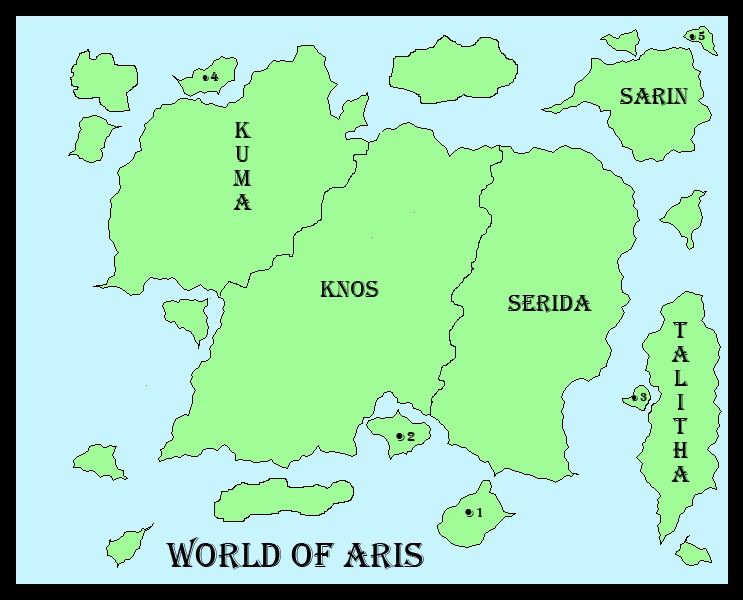 [It is not very detailed, but why stunt the imagination. Also, it is the best I can do, ha. At least you know where things are in relations to each other even if Aris looks pretty lame, ha.
I have decided, in order to keep this role-play alive, to do something different. The role-play will be divided into chapters. This is chapter one, and with each new chapter I will allow a character or two and maybe even kill off a character. It probably won't be for awhile, while we get to know the current main characters, but I thought maybe with each chapter there could be a new enemies, new allies, a new country to explore etc. It should be interesting, so I am looking for specific types of people to join this role-play.

1. Literate: I am not a grammar nazi, and I misuse punctuation marks like they are going out of style, but I want juicy paragraphs. We all have writer's block, but if I see one or two sentences a post I will kill off your character. I would like to see a couple paragraphs per post. Less is not more. Hopefully, by carefully screening the profiles, we will not have such a problem.

2. Be active: I have a job, you, hopefully, have a job or school, but I would like you to be active. If there is only two of us role-playing, and no one else is participating, deaths will happen. If you have decided to take a spur of the moment trip to Alaska let me know so I do not have to conjure up a freak lightning storm that murders your character. Post every couple of days.

3. Input: I would like to hear your suggestions. Whether it is a new character idea or new chapter focus, tell me about it! I may be the GM, but every character is important. If you have ideas for a back story for your character that you don't want anyone else to know yet, pm me. If you have an idea that you do want people to know, pm me as well. I am an open-minded person.

4. God-modding: Your character is not perfect, for goodness sake they live in a world of imperfection so act like it. Do not try to read the mind of other characters (including NPCS) because that is just silly, and freaking annoying. Also do not try and take over another person's character without permission.

5. Keep it Clean: I understand that there will be violence, but do not go serial axe murderer on me. Cursing is fine, but do not overuse it, be a little more creative than that. I understand romance may take place, but this role-play is not a place for your lust bucket of porn. Thank you.
Character Sketch
[As long what I require is filled out it does not matter how it is designed on your profile.]

The traits are for you to build your character. Do not limit yourself, but do not ignore the traits. They are there for a purpose. In the future, as we develop more chapters, new entries will be allowed, but currently I am only having four characters. The best sketch will participate in the role-play. Be as detailed as possible. This is who you are portraying make it beautiful or tragic as long as it is detailed.


Name:
Nickname: [optional]
Age: [18-25/they live forever unless killed. In reality their life span is quite short because of they are dying off in the war]
Marking: Location & Appearance[This is not a tattoo so don't say it is a flower or infinity symbol, we are above that.]
Sector/Country: [If Marked, what sector? If human what country?]
Allies: [Update as RP progresses]
Enemies: [Update as RP progresses]

Physical Appearance: [Picture [Anime] & Description]
Personality: [detailed]

Signature Power: [What is a move often used by your character]
Weapon of choice: [optional]

Skills:
Fears:

Background:
Song: [This is purely for enjoyment purposes. It is also optional.]
Taking place in...
9 posts here • Page 1 of 1
9 posts here • Page 1 of 1
Arcs are bundles of posts that you can organize on your own. They're useful for telling a story that might span long periods of time or space.
There are no arcs in this roleplay.
There are no quests in this roleplay.
Here's the current leaderboard.
There are no groups in this roleplay!
Welcome home, Promethean. Here, you can manage your universe.
Arcs are bundles of posts from any location, allowing you to easily capture sub-plots which might be spread out across multiple locations.
You can create Quests with various rewards, encouraging your players to engage with specific plot lines.
Settings are the backdrop for the characters in your universe, giving meaning and context to their existence. By creating a number of well-written locations, you can organize your universe into areas and regions.
Navigation
While not required, locations can be organized onto a map. More information soon!
There are no groups in this roleplay!
By creating Collectibles, you can reward your players with unique items that accentuate their character sheets.
Once an Item has been created, it can be spawned in the IC using /spawn Item Name (case-sensitive, as usual) — this can be followed with /take Item Name to retrieve the item into the current character's inventory.
Give your Universe life by adding a Mob, which are auto-replenishing NPCs your players can interact with. Useful for some quick hack-and-slash fun!
Mobs can be automated spawns, like rats and bats, or full-on NPCs complete with conversation menus. Use them to enhance your player experience!
Current Mobs
No mobs have been created yet.
Locations where Mobs and Items might appear.
You can schedule events for your players to create notifications and schedule times for everyone to plan around.
Add and remove other people from your Universe.
The Forge
Use your INK to craft new artifacts in Rebellion of the Marked. Once created, Items cannot be changed, but they can be bought and sold in the marketplace.
Notable Items
No items have been created yet!
The Market
Buy, sell, and even craft your own items in this universe.
Market Data

Market conditions are unknown. Use caution when trading.

Quick Buy (Items Most Recently Listed for Sale)
None
Discussions
Topics

Replies
Views

Last post
Most recent OOC posts in Rebellion of the Marked
There have been no posts in the OOC topic for this roleplay!