"If I don't believe in a better tomorrow then I would have no reason to live today. It's hope that feeds my soul and I refuse to starve."

✴
Adela Mae
✴
21 years
✴
Sarin
✴
Sector 5
✴
Allies


✴ Marked Ones (whether they know it or not)
Enemies


✴ Sarin Guards
Marking
Adley's [Add·lee] marking trails up her arm. It is raised, like a burn a few minutes after it appears on the skin. It starts at her wrist and ends at her shoulder. The color of the marking is slightly darker than her skin; however when she is using her power the color deepens and turns almost black.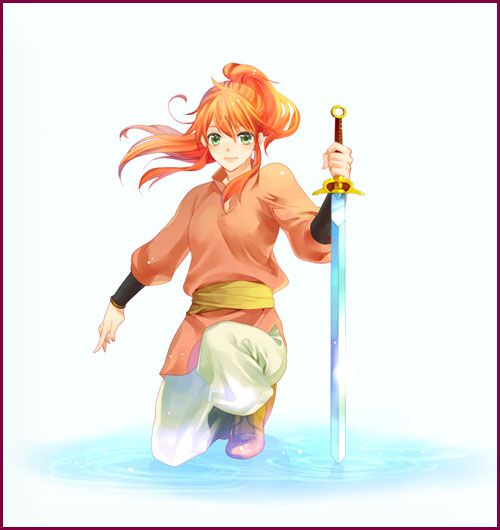 Adley is a petite, relatively flat chested, red head, standing about 5'2, but she does have some muscle hidden underneath her small frame. She gets mistaken for someone weak, but she should not be underestimated. She trains her body to withstand war, but while she heals faster she does have traces of scars left behind. She has long, wavy red hair that is normally kept in a high ponytail for practical reasons. Her eyes are pale green with traces of gold specks. She has many freckles that covers her extremely pale face which gives her a youthful appearance, she realizes that there is no time to care about appearance seeing as she is a marked one, but she hates her freckles with a passion. Adley clothing is simple, she normally digs throw the old clothes that the Sarin guards leaves the sector. Normally, she is last to get there, finding only the worse clothing available or over-sized attires, but she makes do by patching up what she finds, and giving it a good wash down. She prefers long sleeves shirts because it hides her quite obvious marking on her left arm. She keeps herself fairly clean, but it tends to be hard with all the training she makes herself do, and the fact that it is difficult to find clean water on Sector 5. Appearance is not a high priority. She is does not care if she is muddy and if the dirt covers her freckled face she'll take it.




History

"What do we do?" We can't let them find her!" a frantic woman whispered to her husband. The man wiped the sweat from his brow, happy that the birth went without problems, his wife was a strong woman, but this was too much for her. He glanced down at his newborn child as she stared up at him with wonder. Innocence filled her eyes. She had not cried at all, but took in her surroundings, a happy child, she found her parents particularly fascinating. Adela Mae, their light in their otherwise darkened world. The husband looked at his daughter and the marking that would seal her fate forever, he made up his mind. "We will protect her."

Years later

"Mama, Daddy?!" the little girl whispered as she lifted the hatch in their home. It had been a week since her parents had left for the war. She clutched onto her father's necklace that he gave her, "for protection," he stated. She was tired of being in the safe house, as they called it, but she knew she wasn't supposed to leave the room at any cost. The room was nothing more than a hole they had dug out underneath the floor of the house attached to a hatch. It wasn't horrible, she had a makeshift bed, some worn out books her parents had managed to smuggle and even a small lantern. It was bearable when her parents were around, she was allowed to be up with them, but now she was alone, and it was quite frightening. She was hungry, and drained from staring at the flames that danced around the walls in room, that was when she made up her mind to go above ground. She opened the hatch wider and climbed out into the room.

"Okay, food and go back!" she whispered to no one in particular. She was on a mission, describing it as such kept the girl sane. She crawled around on the dirty floor, thinking out loud. She had all the time in the world to think so her imagination was quite vast. She loved her parents more than anybody in the world. She had never met anyone else, but she understood her parents did not want her to follow the same future as they did. They wanted to prevent her from having her power controlled, and prevent her from losing her innocence in the war. Her father would always tell her that their future was coming soon; they would leave Sarin, and would be free to do and go wherever they wanted! Back before Lucia her parents were traded non-stop, but now Sarin only wanted Sarin-breed earthies. She would love to see everything her parents told her, they gave her the longing for a better tomorrow, but it was almost tortuous to wait. "I think I'ma swim in crystal lakes!" she muttered quietly, "Or climb the highest mountain, or watch the sunset from a beach!" She wasn't quite sure what a beach was, but she was hoping her parents would get back soon, maybe today will be the day of freedom. "Ow!" she covered her mouth quickly as the pain seeped in her body. Smart one, Adela Mae! Run into a table. The room was dark, but her heart nearly stopped when she heard the front door open, light entered into the room and two sets of footsteps echoed across the house. She scurried under the table, holding her breathe and forgetting about her previous pain. Was it her parents? Should she call out? The answers to her questions were quickly answered.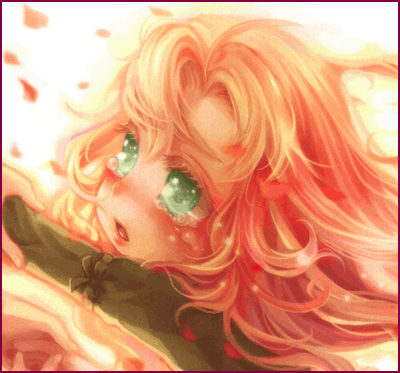 "Now what do we have here?" a man smirked as he leaned down to her level peering at her under the table. "These Marked ones sure no how to sell out their own people." The other man laughed as he pulled the girl's arm hard from beneath the table. Tears formed, but she didn't cry. The man stared at her as she dangled in front of him. "One of your neighbors said something strange was going in here, but who woulda thought it was a marked kid." He grabbed her face, as she resisted the urge to throw up in his face. "Don't hurt her!" her mother's voice cried. Adela Mae glanced behind the man and saw her parents standing there, out of breathe from running, she surmised. Her father looked beyond angry at the men who held their daughter in their captive. "Please," he said knowing there was no other way to go about it, "don't hurt her! Take me; I'll do whatever you want!" His eyes determined, but she could see a hint of fear. "Daddy!" the girl cried, "Hush, my love, everything will be okay." The men laughed deviously, "Now, now, daddy it is not nice to tell lies. We are going to have some fun with all of you."
Hours later, the fun they were talking about was not what Adela Mae expected. Her parents thrown into a cage forced to fight each other to the death for their daughter's life. If they didn't fight she would be eliminated. She wanted to scream, but the gag did not permit her. Tears rushed down her face as she watched her parents face each other. They only were to use the sharp weapons that were thrown in with them. She watched her father picked up a rusted knife and stared at it, her father, her hero was about to attack her mother. He looked at his wife and Adela Mae could see his mouth form the words
'I love you'
. He glanced up his daughter, and yelled to her, "It will be a better tomorrow, my love!" Her eyes widened as she watched her father plunge the knife into his heart. She couldn't breathe as he fell to the floor lifeless. She didn't hear when the guards yelled cheating was not an option. She couldn't watch as her mother was shot in the head falling limp near her father. The girl's body felt like it was on fire.
This wasn't supposed to happen, this wasn't supposed to happen!
She didn't notice the ground shaking beneath her or that she was the cause of it. All she wanted to do was destroy the men who took their future away from her. The building was crumbling around her, men screamed for their lives, she was in harm's way, but she didn't care. A greater pain filled her body as she was hit from behind; she tuned everything out, she didn't notice being dragged away. She didn't care that she had a controller on her arm. She didn't flinch when she was forced to travel to the main land for battle. She was numb. She stared death right in the face on that field, waiting for someone to end her. Her life was over now, right? What did she have to life for? Her father's words came to her as she found her reason to live, something to fight for,
"A better tomorrow, my love."
Signature Power & Weapon of Choice
Adley does not like using her power too much; she realizes she must be able to fight without her power so she trains with her sword, and other weapons, focusing on accuracy for quick and painless immobilization strategies. She will use her power as a last resort on the field, but she is not an expert with controlling her strength. It is not her fault she is strapped with a controller that limits her Earth training outside the field.
She does have one move she likes to use; she has christened it the Art of Distraction, also known as AOD. It involves her merging her sword and her power to lift up the earthly particles around her while and throwing it straight up in the air. While the opponent is focusing on object in the air she seizes the opportunity to create a cloud from the dirt around her. If things go as planned the opponent would be blinded from the dirt, and still awaiting the earth's particles to attack from above, in reality it has already shattered in the air and she either immobilizes them or escapes. She isn't a coward, she just would rather the opponent still have their life at the end of the day.
She has one sword that she always carries with her. Adley tends to personalize objects giving them a human feel, and her sword is no exception she has given it the name Polan.
The Ambitious Dreamer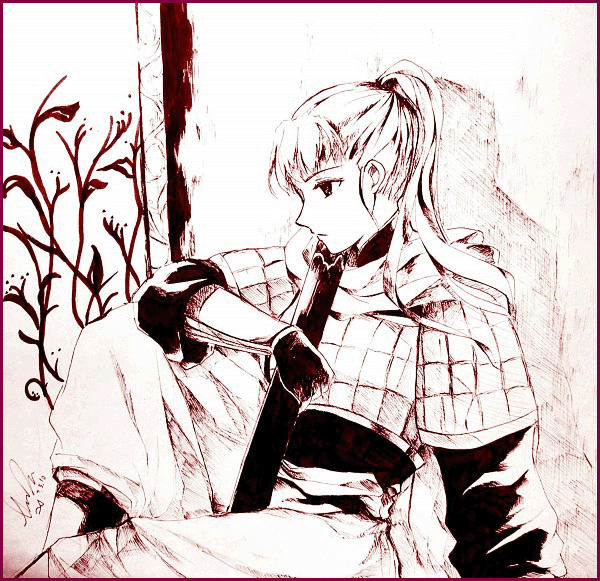 Adely is a determined girl. She is out to change the world, and it doesn't matter if people find her goals unrealistic or not. The girl is a free-spirit, a child that follows her heart and not her mind, which tends to get her in trouble. Her logical and impractical scenarios are not easily destroyed by others, and she sees her dreams everywhere. Her mind is limited by nothing. If this girl wants something, she sure as hell is going to get it.
The Sincere Fighter
Adley despises fighting her people, but she would not mind taking a few whacks at some guards. She knows she cannot live a peaceably life because of her position, but maybe one day in the future. She fights because she cannot stand to die without actually living. Adley has only killed a handful of people unbeknownst to her Sarin leaders. She tends to leave people in other Sectors alive, but unconscious. Her reason behind not killing her own Marked people is that they all should have a chance to dream, and it is not their fault they are all in the same situation. This is not to say she is weak. She trains all the time, however not to kill, but to bring down her opponents quickly and without using lethal measures. She is accurate, knowing the exact spot to strike, that will immobilize her opponents.
The Enthusiastic Learner
Adley excites easily, and is bright eyed at new things. She fails constantly and gets knocked down, but that does not mean she gives up. She likes learning new things, and loves to read. Her parents taught her to read at a young age, and will immerse herself in any material she finds. She loves encyclopedias, not only because of the new knowledge she receives, but because of the pictures that come with it. Adley, being the dreamer she is, keeps a tattered book with pictures, she has ripped out, of places, or objects she would like to see. There is so much she has not been privy to, that anything will excite the girl.
The Loony Speaker
Adley Mae does not think before she speaks. The two, very often than not, do not coincide. She either thinks too much or speaks too much. She has too much bottled up, that she does not bother keeping it in, often being found talking to herself or having discussions with inanimate object. She is not loony per say, but she spends a lot of time alone, that she needs someone to talk to even if it is herself. Because the girl is very talkative she is branded a troublemaker amongst the guards because she does not know when to stop talking. Not to say she is inconsiderate or thoughtless, she is not wired to shut down.
The Curious Risk-taker
Adley is a lover of adventure. She loves being taken off the island, even if it is for fighting on a mainland because there is so much more to see than just the isolated Sarin. She has wandered off on occasions, not necessarily intentionally, but always forced back. The girl is curious, and even if it is dangerous she will pursue her adventurous side. Adley is not just curious about the world, but about people. She wonders what makes people act the way they do. She has scared some people out because during her analyzation process she does stare, a little. She does not realize she does it, but come on who gets freaked out by someone looking at them, a question she has asked on more than one occasions.
The Distracted Trickster
Adley enjoys playing jokes on people, not in a mean spirited way, but as a way to lighten the mood or to escape from potentially dangerous situations she might have gotten herself into. She doesn't see why a person must mope their way through life just because you have it tough doesn't mean you can't make the best of what you have. She doesn't like awkward situations so she has a habit of rambling to help the situation, but does it really? Adley is also very absentminded, she gets distracted easily, and is very forgetful. It isn't that she is unreliable, it just other things come up and she gets interested in them, and forgets about her previous obligations. Let's just say she bores easily, but is easily entertained once something new comes up.
The Scared Seeker
With all her hopes, dreams, and curiosity, you would think this girl cannot be brought low, you'd be wrong. Adley is a scared, little girl, she likes people and being around people, but at the end of the day she misses her parents, she is scared of the future, she is saddened by the death around her, she is guilty of the lives she has taken, she is just plain scared. She doesn't let her fears overtake her dreams, but sometimes when she is at her darkest spot, she feels the questions and insecurities bubble up ready to defeat her hopeful spirit.
✴Adley has
knowledge
about the littlest things because of her readings of encyclopedias. The facts are usually asinine or useless, but she likes to share her facts.
✴Adley's
perseverance
is another one of her skills because it keeps her alive. When the girl is determined nothing can stop her. However, her skill can also be a fault because not knowing when to quit can lead to physical or emotional pain for Adley.
✴Adley is very
adaptable
, easily adjusting to anything, and being willing to try anything new.
✴
Escaping
, it is a very helpful skill when you seem to be the target in many situations.
Fears
✴The Future: No one knows what the future holds, it is only natural to be frightened of it, right?
✴Dying without Living: Death alone is scary, but death without living is beyond frightening.
Other Information
✴Adley does not like being called by her given name Adela.
✴Her three main possessions are her picture book she calls Journey, her father's necklace, and Polan, her sword.
Every Heart by BoA (English version)
Tell me babe, how many do I shed my tears?
Every Heart Every Heart is not a gentle yet
Shall I do? I can never say my loneliness
Every Heart doesn't know so what to say oh what to do
(I) was afraid of darkness cause I felt that I was left alone
So I prayed for help to (the) distant million stars
Round & Round the planets revolve round the sun
And we always seek after love and peace Forever more
Growing growing woe baby we can work it out
Look up at the sky Every Heart is shining all today
Show me now, What kind of smile do I come across
Every Heart Every Heart can take a step towards the dreams
All of us what to take a lasting happiness
Whenever you feel sad, I wanna hold you & give you a sound sleep
Someday Every Hearts gonna free and easy
We have peace of mind
Someday all the people find the way to love
Goes & Goes the time goes on we are not alone
We live on together and we will find some precious things
Sometime we will smile sometime we will cry somehow
Don't forget believing yourself - Tomorrow's never die
There is the warm heart places on my mind
In my earlist day's there and it's so sweet
There are many stars they have talk with me so kind
They say yes always time's a friend of mine so shine
Round & Round the planets revolve round the sun
And we always seek after love and peace Forever more
Growing growing woe baby we can work it out
Look up at the sky Every Heart is shining all today
Goes & Goes the time goes on we are not alone
We live on together and we will find some precious things
Sometime we will smile sometime we will cry somehow
Don't forget believing yourself - Tomorrow's never die