"Viva La Rebellion!"

Name:
Nanami (Nami) Luix
Age:
17
Race:
Shapeshifter
Shapes:
Wolf, Miniature Dragon
Gender:
Female
Eye Color:
Purple (some assume it's a genetic defect and others say it's a possible link to her odd Miniature Dragon form)
Location:
Longbourn, Everingham (changes often)
Appearance:
5'3" with a slender build and slightly wide hips, because of her personality she always seems younger than she is.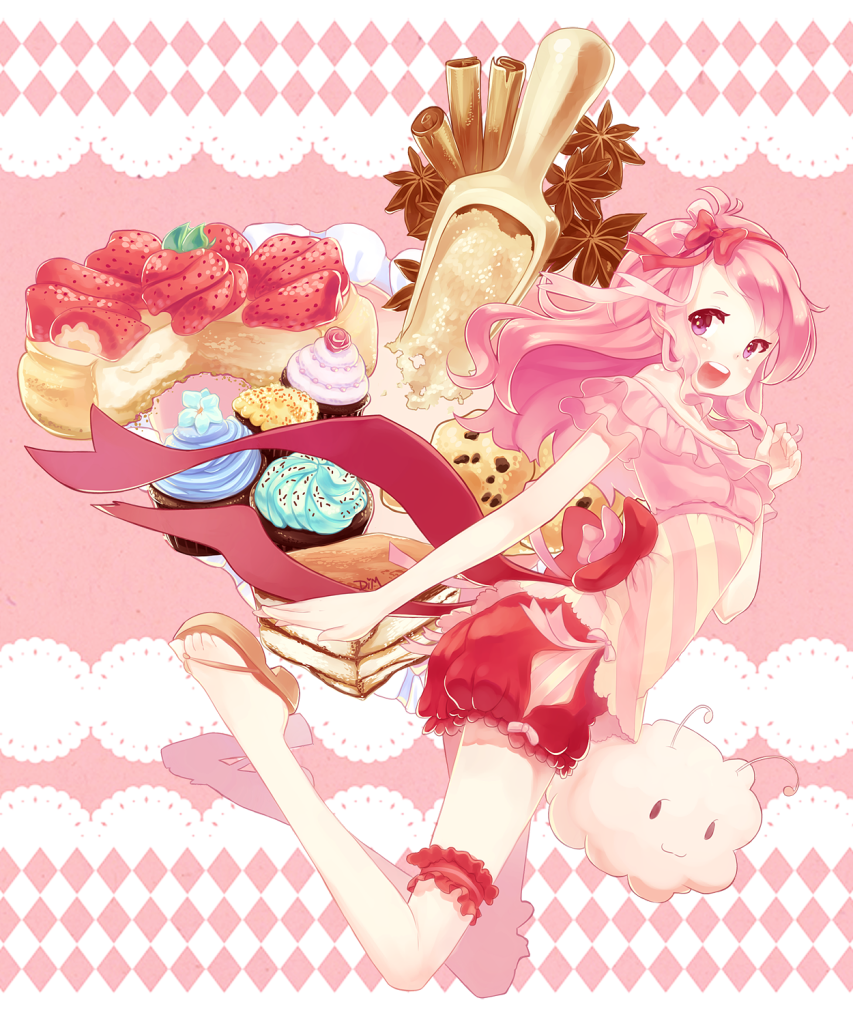 Strengths/Abilities:
Excellent chef, specializes in baking. Has the rare shift of a miniature dragon. Has an heir about her that makes even the stoniest of hearts soften slightly. Offers good emotional support to friends and allies.
Weaknesses:
Knows little to nothing of actual fighting. Is very easily frightened/intimidated. Is afraid of being lost and alone. Very weak physically in her humanoid form. Has something similar to asthma.
Personality:
A gentle and caring soul Nanami doesn't like fighting and would much rather run away than fight any person. She's curious by nature and likes to learn new things anyway she can including walking right up to people and talking to them if she thinks they look like they'd be fun to talk with and learn from. She's an emotional girl in the sense that she isn't afraid to share how she's feeling and isn't very good at hiding how she's feeling either. Despite her sweet personality she is smart and can use her demeanor to get what she wants, though she's no where near spoiled she usually uses it when bartering or trying to get aid from someone. She has a lot of sorrow built up over her life and parents deaths and because of how they died she fears werewolves more than anything. Despite how she acts most of the time she is very mature and will be there for someone in a time of need
Hobbies:
Cooking, baking, eating, learning new recipes and trying them on people (if it has to do with food she does it)
Orientation:
Love is Love and doesn't see gender.
Occupation:
Baker's Apprentice
General Equipment:
She has a small fluff ball like creature that is her companion named Kaipo, other than that she keeps a money bag on her and usually some goods she's made to eat and that's about it.
History/Bio:
Nanami has been orphaned since she was seven, she was rescued from her families burning house. Her father had been on the bad side of some werewolf soldiers. Said soldiers decided to teach her father a lesson, they waited until he was out one night and went in and trashed the house and beat Nanami to near death and raped her mother in front of her. They didn't discriminate age and were about to do the same to Nanami when her father came back home early. The werewolves panicked a bit and a fight broke out between her parents and the wolves in the struggle her mother's neck was broken and a fire started from them knocking over an oil lamp while still fighting off her father. Her father was impaled on one of the wolves swords and then the wolves made the fire spread quicker by breaking more lamps before fleeing. She was pulled out by a passer by who heard her cries from outside the house. She was raised in Thorton Lacey, until she was sixteen she lived in the orphanage and earn her keep working as the chef there. However once she was old enough to leave she did, she wanted to learn more about food as it was one of her sole comforts. She left Thorton Lacey and started to travel to learn about other kinds of places, peoples, and foods and soon found herself in Longbourn where she currently is now and has been for about a month apprenticing under a baker there.
Other:
Goes by Nami for short. Her miniature dragon form is surprisingly strong but she prefers to run rather than use it to fight.