For centuries, the Red River Wolf pack has lingered around and within the small town of O'klaran: home to 5060 humans. The town's weather can hit extreme temperatures:
In the Summer, it's extremely hot; in the Winter, it's extremely cold; while the Spring and the fall can range from anywhere in between.

Surrounding this small town is a thick, dense forest and
within this forest, the wolves abide...
---
ABOUT
---
You will be a wolf; whichever role you would like, below you will find the options. The storyline moves along by chapters, and the first chapter simply revolves around the teenagers discovering their mates (perhaps not all), and their pack life; but other things will happen.

For a werewolf, life can never be dull.

Now lurking in the shadows is a rogue. A rogue who is driven by revenge and anger, who will do anything it takes to destroy this pack. How can a single rogue do that, you ask? Well, this rogue has much more power than you think, and even has a connection in the pack. A liaison you would call it. But who would betray their own pack?

Lurking has become unsatisfying, and it won't be long before this rogue throws their first blow, threatening the safety of the pack.
---
HISTORY
---
These wolves do everything they can to protect their home and the humans inside, and it all starts with the pups.

A pup is always first born as a human child and will experience their first transformation between the ages of 4 and 8.
The year after their first shift, the children are all sent to live at the pack house, where the Alpha and his mate live. There, they are trained and taught the basics of their history
and their shifts. One of the most life-threatening things that they learn about is mating. Specifically, what they are taught, is that if they have not yet revealed themselves to their mate by the time the female mate has reached the age of 18, the weaker of the two will not survive the next full moon. This happens because the two wolves that are destined to be mates naturally begin to fall in love and begin to feel each other's pain.
[For example, if one of the mates steps on a tack, the other mate will feel a slight prick; though the pain won't be as
obvious as the one who had physically stepped on it.] By the next full moon after the person's birthday, they will begin experiencing similar situations,
but when it comes to shifting, their regular transformations will be three times as worse as their normal shifts, and a wolf cannot survive it without its mate by their side.
---
INFORMATION
---
At first, discovering your mate is not so apparent, especially for the male.
The male should have an idea of who is mate could be, but only the female
will be sure, and it is solely depended on the female for revealing that
they are mates. This part can be dangerous because many females may
fear of rejection, be in denial, or are just simply clueless.

The greatest fear is never finding your mate.

Though the males will have no idea who their mate is, they will feel a strong
urge to protect that female, and begin running into her more often, as their
wolf naturally begins to seek her out. And that is why your wolf is like your
conscience. When the time gets closer to the full moon after the females 18th birthday,
your shifts will begin to become increasingly more painful, but after the
first shift with your mate, the pain will begin to subside.

After the female reveals herself to her mate, the mate is then required to "claim" them
with a simple bite. Assuming that you have read many other cliche, wolf stories, you
would probably know that this "claiming" usually involves sex, but since this goes against
the sites rules, you are to carry it out and fade to black (or PM). If not, it will just be
automatically assumed.
---
THE PACK HOUSE
---
Note: As soon as the roleplay is full, these pictures will be moved into the 'places' tab.

In return for the wolves' protection, the pack receives a large amount of money, which is distributed among the families, and then also put towards the pack house. The pack house is the main quarters for important meetings, training, and other gatherings




The Kitchen



Dining Room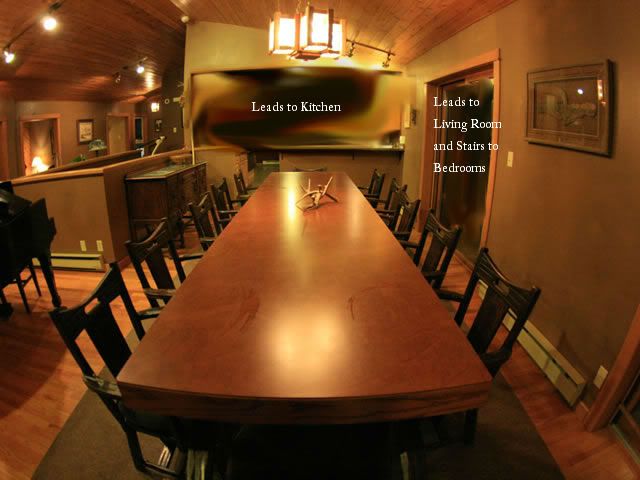 Living Room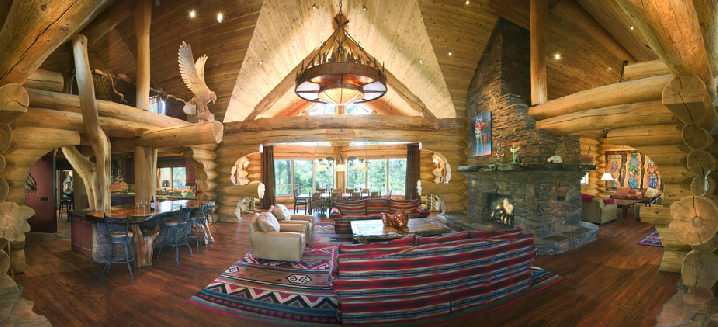 2 Shared Upstairs Bathrooms - Double Sinks (1 Master Bathroom for the Alpha and his wife)
1 Main floor bathroom
1 Basement bathroom



Rec Room - Includes game consoles, ping pong tables, and a large flat screen.



Indoor Pool



Outdoor Pool



Rooms Map (Second Floor)




Also includes an outdoor basketball court, a garden, and a separate garage for building.
---
ROLES
---
Open/Taken
:Alpha's Sons Undiscovered Mate - Rosalee Matthews
Carl Elliot - Alpha's Son: Open/Taken
Open/Taken
:Pack Beta's Undiscovered Mate - Alice Ramsley
Jacob Wayden Moroza - Pack Beta (Next in line): Open/Taken
Open/Taken
:Wolf Female Three - Rosalinda Garcia
Callum HollingsWolf Male Three: Open/Taken
Open/Taken
:Human Female Four (Mate is a wolf) - Cassandra Ann Cardy
Matthew Mark Mccavis - Wolf Male Four (Mate is human): Open/Taken
NPC's
Anyone may play as these or create one
The Alpha and His Wife
Other
Feel free to create another character besides the ones given above, but please consult me first.
The 'Mysterious' Roque
Gabriella
---
CHARACTER SHEET
---
You are allowed to change the sheet up and make additions, but I require the information asked in the sheet below. I encourage reviewing already accepted character's in order to make your own unique and distinct. Also, if you would like my personal code for my own character sheet, PM me, and I will give it to you! :)
Code: Select all

[center][b][COLOR="green"]<Place Name Here>[/COLOR][/b]
[img] Place human appearance here [/img]

[b][COLOR="green"]Wolf Form[/COLOR][/b]
[img] Place wolf appearance here [/img]

[b][COLOR="green"]Age/Birthdate[/COLOR][/b]
[SIZE="60"]Place age here (Male: 16+ Female: Maximum age 17, unless you have requested your mate be already discovered)[/SIZE]

[b][COLOR="green"]Gender/Role[/COLOR][/b]
[SIZE="60"]Place your gender and the role you would like here.[/SIZE]

[b][COLOR="green"]Height[/COLOR][/b]
[SIZE="60"]Place human height here[/SIZE]

[b][COLOR="green"]Distinct Markings[/COLOR][/b]
[SIZE="60"]Place skills/hobbies/traits here[/SIZE]

[b][COLOR="green"]Skills, Hobbies, and Dominant Traits[/COLOR][/b]
[SIZE="60"]Place skills/hobbies/traits here[/SIZE]

[b][COLOR="green"]Room[/COLOR][/b]
[img]Place room image URL here. (Try not to pick one too unrealitic)[/img]

[b][COLOR="green"]Room Number[/COLOR][/b]
[SIZE="60"]Refer to the Room's Map (Second Floor)[/SIZE]

[b][COLOR="green"]Bio[/COLOR][/b]
[SIZE="60"]Place bio here (minimum 300 words. I will use this to help me decide which CS) Personality it optional.[/SIZE][/center]
---
TO DO LIST
---
☑ Edit OOC message
☑ Create the Room's Map (Second Floor)
☑ Create Alpha male
☑ Edit the room diagram
☑ Add rooms into places tab
Rules
I do not reserve, I choose the best suited player and CS (Please leave a message in the OOC if you will trying for a character. I assume there won't be any competition) Due Date for submitting your character: April 3rd [Will push back if you ask nicely!]
-
I expect at least three-hundred words per post (PM to collaborate with other players)
-
Please place your time zone at the end of your CS
-
Must be active in OOC at least once every three days
-
No melodrama, please
-
Feel free to express your opinions and ideas through pm or OOC :)
-
Please message me if you won't be posting for longer than 4 days
-
Maturity when it comes to drinking, swearing, violence, sex. (Adhere to the forum rules)
-
Zero tolerance for random disappearances- if after 10 days of no posting (and you have not contacted any of us, nor responded to my PM), your character WILL be removed and replaced
Taking place in...
12 posts here • Page 1 of 1
12 posts here • Page 1 of 1
Arcs are bundles of posts that you can organize on your own. They're useful for telling a story that might span long periods of time or space.
There are no arcs in this roleplay.
There are no quests in this roleplay.
Here's the current leaderboard.
There are no groups in this roleplay!
Welcome home, Promethean. Here, you can manage your universe.
Arcs are bundles of posts from any location, allowing you to easily capture sub-plots which might be spread out across multiple locations.
You can create Quests with various rewards, encouraging your players to engage with specific plot lines.
Settings are the backdrop for the characters in your universe, giving meaning and context to their existence. By creating a number of well-written locations, you can organize your universe into areas and regions.
Navigation
While not required, locations can be organized onto a map. More information soon!
There are no groups in this roleplay!
By creating Collectibles, you can reward your players with unique items that accentuate their character sheets.
Once an Item has been created, it can be spawned in the IC using /spawn Item Name (case-sensitive, as usual) — this can be followed with /take Item Name to retrieve the item into the current character's inventory.
Give your Universe life by adding a Mob, which are auto-replenishing NPCs your players can interact with. Useful for some quick hack-and-slash fun!
Mobs can be automated spawns, like rats and bats, or full-on NPCs complete with conversation menus. Use them to enhance your player experience!
Current Mobs
No mobs have been created yet.
Locations where Mobs and Items might appear.
You can schedule events for your players to create notifications and schedule times for everyone to plan around.
Add and remove other people from your Universe.
The Forge
Use your INK to craft new artifacts in Recondite. Once created, Items cannot be changed, but they can be bought and sold in the marketplace.
Notable Items
No items have been created yet!
The Market
Buy, sell, and even craft your own items in this universe.
Market Data

Market conditions are unknown. Use caution when trading.

Quick Buy (Items Most Recently Listed for Sale)
None
Discussions
Most recent OOC posts in Recondite