In a land far away, in a time long since forgotten, The Fae beautiful and terrible creatures, escaped their dying world and entered in to the realm of Man. A place where magic is merely called science.

Creatures of magic and power. The Fae are both revered and reviled. Loved and Feared.
Some believed them to be creatures of great beauty and wonder. Gifts from the Gods.
Most believe them to be creatures of great horrors and violence. Harbingers of the Evil.
Resolute in their beliefs, the latter formed the Order of the Elvenslaga, created to protect humanity from the Faeries mischievous ways and persecute the so called demons.
While the former formed The Order of the Joined Blade, a people seeking peace and unity between the Fae and the Mortals.

Even after centuries past, The Mortals have yet to learn the truth. Neither Order is wrong.

The mortals aren't the only one split in their opinions.
The Seelie Court or the Day Kingdom are creatures of the light who, while pesky tricksters, tend to avoid mortals, believing mortals are dangerous, ungrateful creatures who do not respect the earth which with they live. They stay hidden from the mortals, only using their trickery to keep them at bay.

Meanwhile, their darker brethren, The Unseelie Court, or the Night Kingdom are what have given the Fae their bad name, malevolent and mischievous, they find pleasure in tricks and even harming mortals, finding them so easily broken.

An age of warring and conflict has come to a boil, and Man and Fae have become mortal enemies. Red and Silver bloodshed on both sides, the world is divided by a great ocean called the Veil. The Fae do not cross into the mortal territory and vice versa.




Our focus is on the two Kingdoms in each land. The Seelie and Unseelie of the Faelands, and the Mortal Kingdoms. The Kingdom of Stonewall, where the Elvenslaga were born, and the Kingdom of Devonia, where the Joined Blade was formed. These two kingdoms have clashed in their beliefs on the fae and while Stonewall wants to combine forces with the slightly larger Devonia armies, to fight the Fae, Devonia wants to broker a peace treaty with the people.

Meanwhile, on the other side of the Veil, The Seelie and the Unseelie have begun to quarrel, while not uncommon because these two courts have been fighting for eons and only recently came to an uneasy truce. The Night Kingdom wants to invade the mortal lands and end them all while the Day Kingdom wants only to be left alone. With neither of the two coming to a decision, some Fae broke from both Courts, creating what is known as the Solitary Fae and fled to their own island between the Veil. They give refuge to the Joined Blade members unbeknownst to either Kingdom

This is where our story begins.



[center]

[font=constantia]The Empress Nerguii and Emperor Amun rule over the Seelie. They wish only to live in peace, they care little for the mortals but do not wish them harm. They merely wish to keep The Seelie away from the Mortals. They're two children the Prince and Princess have contrasting feelings on the subject. The Princess wants to broker Peace with the mortals, and the UnSeelie, while the Prince wants them both destroyed after an incident long ago with a mortal girl.


Empress Nerguii| FC: Joan Chen| Status:

TAKEN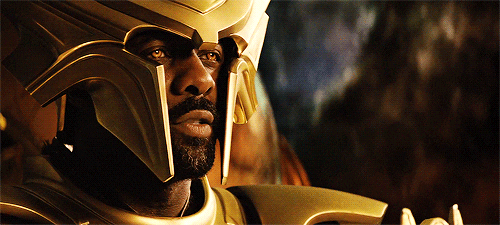 Emperor Amun| FC: Idris Elba| Status:

OPEN




Princess Anansi| FC: Jhene Aiko| Status:

TAKEN




Prince Amir| FC: Uli Latukefu| Status:

TAKEN
The Night Queen Siobhan and the Winter King Ioan rule over the UnSeelie. They have always hated the Seelie and find mortals akin to bugs, meant to be squashed and removed. The only reason they haven't completely destroyed the mortals is because of the uneasy truce with the Seelie, however, that hasn't stopped them from allowing a few of their ilk to roam free and capture the mortals they do find. Much like the Seelie Princess, the Prince and Princess, Twins V'lane and V'lana aren't so sure that mortals or even Seelie are enemies. V'lana especially has a fondness for a young mortal captured once held prisoner by her father.


Queen Siobhan FC: Jamie Murray Status:

TAKEN




King Ioan FC:Christopher Eccleston Status:

TAKEN




Prince V'Lane FC: Orlando Bloom Status:

OPEN (1)




Princess V'Lana FC: Emilia Clarke Status:

OPEN (2)
King Balthazar and Queen Morgane of Stonewall rule this land, where even the mention of Fae or Magic would be considered and an act of treason. All because the King's first son, Prince Ethon was kidnapped as a child after his mother, The King's First Wife, Elena was murdered, allegedly by the Fae allowing the king to remarry. The Prince returned, having been kept captive for years by the Winter King, however, there is more to his story then he is allowed to tell, only his half-brother, Prince Hale, Head of the Elvenslaga knows the truth.


King Balthazar FC:Anthony Head Status:

OPEN




Queen Morgana FC: Charlize Theron Status:

OPEN




Prince Ethon FC: Lorenzo Richlemy Status:

OPEN(1)




Prince Hale FC: Bradley James Status:

TAKEN
Having just ascended to the throne, the once Lord Teron, Leader of the Order of the Joined Blade as become King Teron, following in his late father's peaceful footsteps with the help of his new wife, Queen Allyria, and her younger siblings, Sir Jonah, the hot headed adventurer and his right hand in the Joined Blade and Lady Scarlet who knows more about the Fae then she has let on.


King Teron FC: Alexander Dreymon Status:

TAKEN




Queen Allyria FC: Ruth Negga Status:

OPEN(1)




Lady Scarlet FC: Jessica Parker Kennedy Status:

TAKEN




Sir Jonah FC: Luke Pasqualino Status:

TAKEN
Now, Here are the rules. Pay very close attention.
First, I've noticed how as of 4/14/17, it's been rather quiet on the site, what with Spring Break and all that. So I do not expect people to online as much as I am, but I do expect a certain amount of presence. Perhaps posting once a week. I tend to post daily but that's because I work from home. Like I said, I don't expect that from you, but if you don't think you can post weekly, and I'll even give it bi-weekly, this is not the roleplay for you.

Second, I spent a lot of time on this roleplay, the face claims I have, are important, they are subject to change, within reason. If you'd like to join then you will find the character list in one of the links above. However, for certain characters, This will not be a first come first serve sort of deal. I will not ask you to reserve them, because unlike many GMs on this site, I actually know what a 'reservation' is, that means, arrange for (a room, seat, ticket, etc.) to be kept for the use of a particular person and not given to anyone else. So you won't be reserving anything. You will be simply throwing your hat in the ring for that character if you don't have anyone competing for it, Lucky Day! But if you do, then expect a thoroughly vetting of your character sheet. I seem like a bit of a hard ass right now, I know, but I'm not, I swear, I just really want this RP to work, because I've been dreaming this up for a while now and do not want it to fail.
Now, There will be plenty of characters to choose from and this is for key characters, You'll know the ones that require competition. There will be characters that you can create that are uniquely yours and that won't require competing at all.

Third, As I was saying, There are characters that you can create, but there are a few things that are required for a proper reservation. 1, The Name of Your Character. 2, The race/species of your character, 3, The theme song of this RP (it is hidden somewhere on the page, It shouldn't be too hard to find, but I want to make sure you read the rules), 4. The Face Claim and 5. I ask that you PM me with all of this information, and do not post this in the OOC forum, instead, give me a shout in the OOC thread, let me know that you're interested. That'll be mostly for RP chatting and other miscellaneous bullshit that we all know and love.

Fourth, This RP was written with Game of Thrones in mind, so there is likely to be a lot of sex and other mature content. Keep it NC-17, which means for those of you who didn't just search that in Google, keep it classy, but you can suggest things here and there, if your characters end up doing the nasty, fade to black, and move on, but if you want your character to have a foul mouth and say all of those naughty things, that's fine so long as it adheres to RPG's rules. Ain't nobody got time for being flagged, mmkay,

Fifth and Final Rule. Have fun and be involved (That's two, but you get the point). If you have an idea or a narrative you wanna run, let's do it. If you want some arranged marriages, elopement, a full on battle, a beheading GOT style, let's talk about it, don't be afraid to be creative and come up with your own story lines for your characters. There's a good chance some characters may never meet. That's fine. It really is. The story doesn't have to be linear, so long as it is consistent.

Now I have one question to ask you....
Taking place in...
0 posts here • Page 1 of 1
0 posts here • Page 1 of 1
Arcs are bundles of posts that you can organize on your own. They're useful for telling a story that might span long periods of time or space.
There are no arcs in this roleplay.
There are no quests in this roleplay.
Here's the current leaderboard.
There are no groups in this roleplay!
Welcome home, Promethean. Here, you can manage your universe.
Arcs are bundles of posts from any location, allowing you to easily capture sub-plots which might be spread out across multiple locations.
You can create Quests with various rewards, encouraging your players to engage with specific plot lines.
Settings are the backdrop for the characters in your universe, giving meaning and context to their existence. By creating a number of well-written locations, you can organize your universe into areas and regions.
Navigation
While not required, locations can be organized onto a map. More information soon!
There are no groups in this roleplay!
By creating Collectibles, you can reward your players with unique items that accentuate their character sheets.
Once an Item has been created, it can be spawned in the IC using /spawn Item Name (case-sensitive, as usual) — this can be followed with /take Item Name to retrieve the item into the current character's inventory.
Give your Universe life by adding a Mob, which are auto-replenishing NPCs your players can interact with. Useful for some quick hack-and-slash fun!
Mobs can be automated spawns, like rats and bats, or full-on NPCs complete with conversation menus. Use them to enhance your player experience!
Current Mobs
No mobs have been created yet.
Locations where Mobs and Items might appear.
You can schedule events for your players to create notifications and schedule times for everyone to plan around.
Add and remove other people from your Universe.
The Forge
Use your INK to craft new artifacts in Red Blood and Silver Wings. Once created, Items cannot be changed, but they can be bought and sold in the marketplace.
Notable Items
No items have been created yet!
The Market
Buy, sell, and even craft your own items in this universe.
Market Data

Market conditions are unknown. Use caution when trading.

Quick Buy (Items Most Recently Listed for Sale)
None
Discussions
Topics

Replies
Views

Last post
Most recent OOC posts in Red Blood and Silver Wings
There have been no posts in the OOC topic for this roleplay!