Red Dead Retribution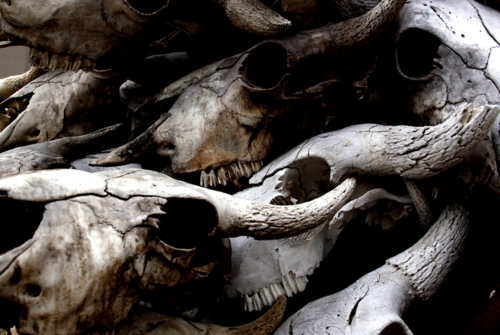 The American dream; it's been interpreted by many in different ways. Some claim it is the ticket from rags to riches. Others claim it is simply having the freedom to choose your destiny and find your happiness. People from all over the world came in to experience it amidst its rapid changes through time. Unfortunately, for America, it is a dream that is used at the expense of the poor in favor of the rich. People are manipulated; as their troubles become greater, so does their conflict. People are willing to fight each other to chase their dream, and kill each other to secure it. People will kill each other for gold and riches. They will end one's dream if it means theirs will live on.
It's 1896, and the era of the west has just started to change. Just the year before, Nikola Tesla has introduced his electric generator, and now, the country is experiencing changes in every way, from race relations, to transportation, to communication, and how the law is handled. Some people accept the changes with grace and go with it. However, some refuse to accept it and rebel with unsuppressed violence. In El Paso, Texas, the law remains its unruliest. One such group that takes advantage of this is the Muldoon gang, a group of Irish immigrants and descendants who feel that they were tricked into a false life in attempting to reach the American dream. The gang is head by Gerald Muldoon, an aging man who is still considered one of the sharpest shots in the west. He has terrorized many of the people in Texas, unhinged by the law. Him and his gang have committed robberies, murders, rapes, and destruction. The government has finally had enough, issuing a hefty $10,000 for each member, and $50,000 for Gerald Muldoon dead, as well as a $100,000 reward for bringing him in alive. Some individuals all have their eyes on the prize. They all have different reasons. Some want him for the money... but others have more personal reasons for wanting him. As they all get closer to taking care of the group, the greater the tensions become. Is a man's life worth the money? And is it worth killing others for a shot at revenge? Some of them won't have their revelation until it is too late.
Character Sheet
Code: Select all

[font=georgia][justify][right][img]Realistic image[/img][/right]
[b]Name:[/b]
[b]Age:[/b]
[b]Gender:[/b]
[b]Appearance:[/b]
[b]Personality:[/b]
[b]Profession:[/b]
[b]Weapons:[/b] (One side arm, one primary, one melee)
[b]Bio:[/b][/justify][/font]
1) As long as you post at least a paragraph with proper grammar, I'm good.
2) This is a dark rp, so I'm find with more mature content as long as it isn't overly gratuitous (but if it seems that way, make sure there's a point to it, not violent for the sake of violent).
3) My last request: please be a fairly frequent poster; a couple posts every couple days at least.
18 posts here • Page 1 of 1
18 posts here • Page 1 of 1
Arcs are bundles of posts that you can organize on your own. They're useful for telling a story that might span long periods of time or space.
There are no arcs in this roleplay.
There are no quests in this roleplay.
Here's the current leaderboard.
There are no groups in this roleplay!
Welcome home, Promethean. Here, you can manage your universe.
Arcs are bundles of posts from any location, allowing you to easily capture sub-plots which might be spread out across multiple locations.
You can create Quests with various rewards, encouraging your players to engage with specific plot lines.
Settings are the backdrop for the characters in your universe, giving meaning and context to their existence. By creating a number of well-written locations, you can organize your universe into areas and regions.
Navigation
While not required, locations can be organized onto a map. More information soon!
There are no groups in this roleplay!
By creating Collectibles, you can reward your players with unique items that accentuate their character sheets.
Once an Item has been created, it can be spawned in the IC using /spawn Item Name (case-sensitive, as usual) — this can be followed with /take Item Name to retrieve the item into the current character's inventory.
Give your Universe life by adding a Mob, which are auto-replenishing NPCs your players can interact with. Useful for some quick hack-and-slash fun!
Mobs can be automated spawns, like rats and bats, or full-on NPCs complete with conversation menus. Use them to enhance your player experience!
Current Mobs
No mobs have been created yet.
Locations where Mobs and Items might appear.
You can schedule events for your players to create notifications and schedule times for everyone to plan around.
Add and remove other people from your Universe.
The Forge
Use your INK to craft new artifacts in Red Dead Retribution. Once created, Items cannot be changed, but they can be bought and sold in the marketplace.
Notable Items
No items have been created yet!
The Market
Buy, sell, and even craft your own items in this universe.
Market Data

Market conditions are unknown. Use caution when trading.

Quick Buy (Items Most Recently Listed for Sale)
The city of El Paso, bordering Mexico.
None
Discussions
Most recent OOC posts in Red Dead Retribution