DEVAN KOHAKU MIYAMOTO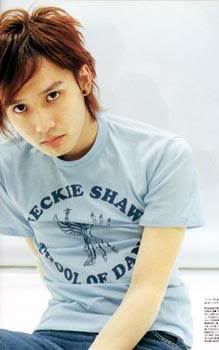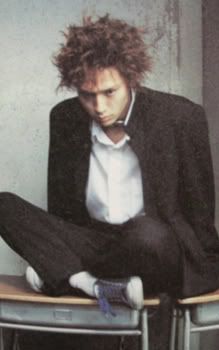 Aliases:
N/A
Age:
19
Gender:
Male
Race:
Japanese American
Appearance:
Standing at 5'8" with a lean, somewhat lanky build, his lax movements make for an elegant yet simultaneously choppy pattern something between a zombie and a doll - with startling agility in a fight. His normal walking, however, is usually an arrogant, laid back strut akin to a punk who doesn't give a damn. His skin is pale olive, with completely untapped potential for a nice tan. His eyes are a dark brown. His hair is dark auburn and straight, though in a constant mess he styles with toothpaste and/or maple syrup.
Devan wears black slacks, a black blazer over a white dress shirt, and dull blue sneakers that have devolved into a muddled gray color.
Survival Skills:
- Resourcefulness/Ingenuity. Though not remarkably intelligent, Devan is very logical and adaptable. He is a quick problem-solver. At first glance he appears reckless, but in truth he is very analytical of a situation; just because he carries a devil-may-care attitude doesn't mean he doesn't know what he's getting himself into.
- High pain tolerance. Devan appears to feel little to no physical pain whatsoever, which can sometimes grant him the endurance of a zombie. However, he does feel temperature, so a burn will usually cause him more grief than any cut. Devan's incredible pain tolerance can be an advantage because he can keep getting up in the midst of a fight, but on the other hand it also works as a disadvantage because he does not always recognize how serious a wound is, or sometimes will even forget about it. Regardless of not feeling pain, injuries still take effect on him; a bullet in the leg, for example, will damage the muscle there and steadily wear down his mobility, a hard hit to the head can daze him or knock him unconscious, or enough blood loss will make him dizzy and eventually knock him out cold, too.
- Lack of hesitation to kill. Devan may come off as completely heartless because he can kill without a second thought and without any apparent remorse. Animals, people... age, gender, race makes little to no difference to him.