Name: Adriac Veras
Age: 27
Race: Human
Gender: Male
Description: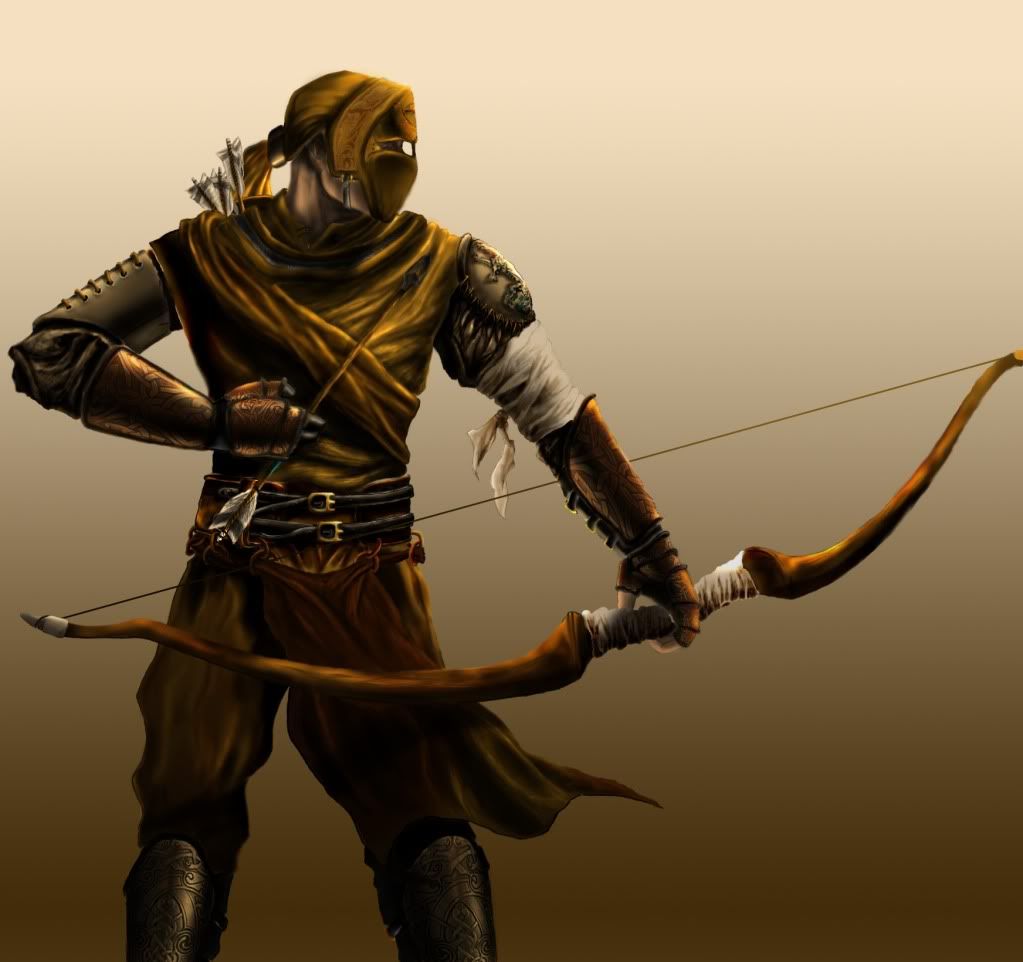 Personality: Adriac is a free spirit. He hopes for a better future instead of trying to improve the present. However, he is also very determined to be free once more. Killing for entertainment disgusts him, but killing for survival is only natural to him. He was a woodsman, but now he is reduced to a gladitorial arena.
Preferred Weapons: Bow and arrow, he will not be allowed to use one though.
Preferred Armor: Light armor, either leather or chainmail.
History/ Feelings on being a gladiator: Adriac Veras had gone into hiding, escaping capture during the conquest of the realm. For many years he managed to evade soldiers, but he ws inevitably captured. He was then presented the choice of work in the mines or fighting in the arena..he of course chose the arena. On his first day, during a preliminary fight with a gladiator "hopeful" Adriac tried to escape by launching two enchanted arrows into the crowd as a distraction..they exploded and confused the guards, but as he tried to sneak away he was knocked out by one of the soldiers. Now he is stuck here, unable to enchant the weapons they give him..hoping to survive long enough to escape.