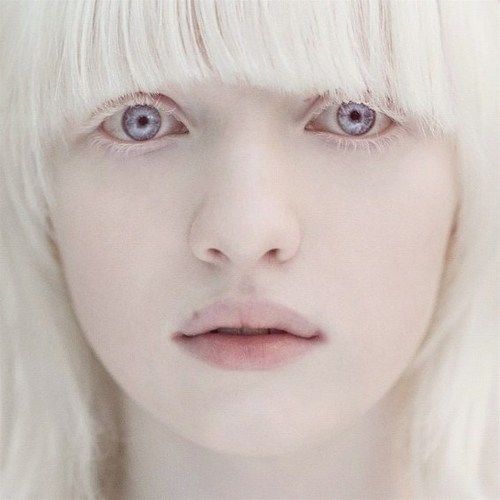 Name
: "I go by Lilith."
Title
: "I am the goddess of sight. I am the goddess of forgiveness. I am a small goddess with a small purpose, but it does not diminish my influence with the world."
Gender
: "I am female. Or at least, I choose to be."
Appearance
: "I am only 4"9' and a healthy limber stature. As most goddesses, I am considered physically/shape-fully attractive. My skin is a pale, creamy white while my hair is more of a ivory shade of white. My hair is cut short in the front and lengthens to where it tickles my long, curled lashes. Tuffs of them frame the sides of my round face and the rest fall down half of my back. My eyes are clouded crystal orbs that can see what others cannot. My features are not sharp but more soft and petite. I have twinkling stars upon my hands that linger up my arms and legs. Developed for nothing more but defense. It is used as a shield against elements used against me. I am comfortable to trust based on my faultless appearance."
Symbol
: "An eye with a single tear. The eye symbolizes the power of sight, while the tear I shed symbolizes my willingness to forgive. No matter what the cost."
Personality
: Understanding, Good listener, Polite, Noiseless, Gentle, and Wise.
Considering the fact that Lilith carries knowledge of interpreting auras and peering into the future, she is a very understanding goddess. She is able to comprehend one's notions and opinions on various subjects. When one god/dess may have trouble with the others, she refuses to take sides. She is able to relate with the others and share similar feelings with them. She is rather sympathetic. Lilith is also willing to sacrifice vast amounts of time to be with anyone in need of her assistance. While conversing with another god/dess she tends to listen politely. She is the goddess to vent to. If a god/dess likes to talk in general, Lilith doesn't speak much anyway. She finds any life worth living and worthy to protect. It may be a broken spirit, but she believes in forgiveness. Anything brought to life has a purpose. May it be evil, may it be good. Everything deserves to live. She treats every lower species with respect and gentleness. With her knowledge, she is also wise and thoughtful. She is not witty or curt. Lilith takes her time in making decisions. Lilith only creates divine interventions while acting as a conscious for the species or if called upon. Lilith rarely ignores her call. Despite her optimism for creatures everywhere, there is an eerie melancholy feeling amongst her. Her heart breaks for those who go through tortuous times. She reveals herself to her followers during hardships as a fluffy, floating dandelion seed. She feels that letting her followers know she is there for them, gives them hope.
Other
: "I am able to see what the future holds, see auras, Interpret auras, manipulate dreams (to an extent), and unable to feel pain. However, I am not able to tell how badly injured I am, since I cannot feel it. Peering into the future leaves me quite disoriented and irate. The future isn't as always what it seems to be. It changes erratically."