---
---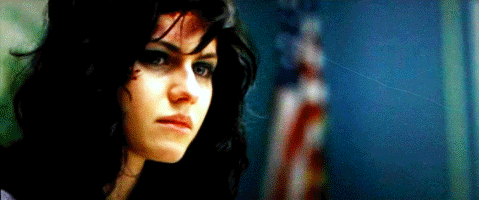 Full Name:
Grace Lynn Marshall
Nickname:
Gracie (Usually used affectionately)
Age:
28
---
---
APPEARANCE
Grace is actually rather short, standing at 5'4" with a slim look to her. Her natural hair is long and brown, but recently she dyed it black and started curling it for a different look. Her skin is pale, and she has little luck getting a tan without being burned. While her personality mostly comes from her dad she got most of her looks from her mother. She has a scar on her left arm from a stray dog biting her when she was younger. She has no tattoos, but she does have her
ears
and
belly button pierced
.
---
---
PERSONALITY
Grace has always been a bright and kind spirit. When she was younger she could spend hours chatting with people, and was known herself for talking others ears off. As she grew out of it though she started listening more and lending herself as a shoulder to lean on. Though as she became an adult she started acting less for the benefit of others and more for herself. She became somewhat bitter about being stuck in Coon Falls and her bright outlook had dimmed quite a bit. Though she is still caring for others its not so much as when she was younger. She also developed a bit of an attitude, and can be quite stubborn. Though shes patient, if provoked her anger is explosive. She always worries about people, even if she doesn't outwardly show it.
---
---
Grace was born and raised in Coon Falls by two loving parents. She was quite an odd child growing up, and she didn't have a lot of friends because of it. She grew up in a stable environment, got good grades, and never got into any real trouble. When her mother and father divorced she decided to stay in Coon Falls with her father, because of the familiarity and fear of change. She graduated high school and went away only for a few short years for college. However she found the separation from her childhood home was a little too much, she dropped out and returned to Coon Falls, getting a job as an assistant at the local library. It didn't pay much, but it was enough that she could continue on living in her family home.
---
---
---