"You may think I'm crazy, but I've had different lives. I dream about them all the time."
---
---
---
---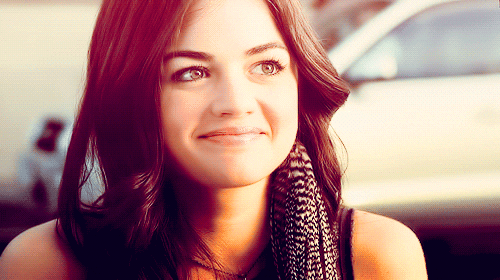 Name
Freya Marie Santiago

Nickname(s)
Frey || Commonly Used || Likes
Santiago || Used by Friends || Likes

Age
26

Roles
The Reincarnated

---
---
---
---

Height
5'2"

Weight
120 lbs.

Appearance
She has hair as dark as chocolate, skin as white as snow, and eyes the color of rainy skies. She shows her confidence in the way she walks and keeps her head held high. At times she tends to look a bit frightening, especially to new people. But that's far from who she is. On a daily basis she tends to wear heels with every outfit. The only time she doesn't is when she is going on her daily jog. Most of the time she leaves her brunette strands down and on rare occasions she pulls it back into an up-do.

She has this strange birthmark upon her neck, that looks like a vampire puncture wound that she was born with.

---
---
---
---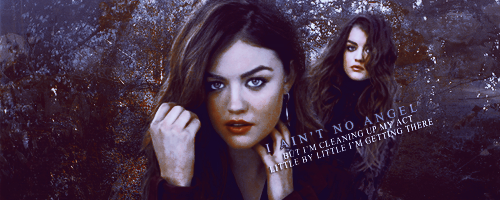 Personality
Freya is a very approachable person, though for some reason a few people find her to be quite frightening when approaching her. But honestly there is no reason to be because she is a very kind and caring woman. Some may even say she wears her heart on her sleeve, which really isn't a good thing to do. Freya cares more about others than she does about herself and always makes sure everyone else it alright and taken care of before thinking about herself.

Freya hates any sort of confrontation or violence and tries her best to stay out of either. The only time she finds herself getting into any of these things is when she finds it completely necessary. If anyone's life is in danger, that's when she would stand up and fight for herself or the other person. When she is upset, you better steer clear of her. She becomes a very fearful woman. Everyone who is in her way, she tends to blow up on, even if it wasn't their fault. Of course during those times she feels bad and tends to apologize to everyone who was in her line of fire in hopes that they would forgive her. But that is one thing she hopes to work on.

When it comes to her feelings, she keeps them bottled up inside and hates coming to terms with them. She feels that any time she talks to people about the way she feels, they don't want to hear it and find that it is none of their concern, even if it's with people she cares about. Freya also seems to have a hard time following her own advice, which is something she really should do but she never seems to.

She also tends to be highly stubborn. When her mind is made up there is no changing it. No matter how hard you try. It would only take a huge miracle for her mind to change and when I say huge, I mean HUGE!

Freya is a huge law abiding citizen, mainly because her father is a police officer. The only thing she really seems to do that is against the law is her escort service, which she only really does because she needs the extra cash. If her father ever found out about this, she would be ten feet in the ground, much farther than six, that's for sure!

Quirks/Habits
Rolling her eyes: She tends to roll her eyes when she doesn't believe something she is hearing or is highly annoyed by a situation.

Sitting in silence and staring at someone: When she has no response or want to tell them what is on her mind, she'll just sit there and stare at them in silence.

Not being able to sit still: If she is sitting down, doing nothing. She has to either rock back and forth whether she is in a rocking chair or not, shake her legs, play with her hair, or twiddle her thumbs.

Screaming: When she has built up frustration she tends to roll up all her windows in her car or hold her pillow over her face and let out a loud scream.

Sliding her hands in her pockets: Whenever she is walking, she slides her hands into her back pockets or jacket pockets depending on what she is wearing. If she doesn't have pockets she folds her arms over her chest.

---
---
---
---
Likes
Music
Partying
Studying History
The Supernatural
The Paranormal
Mountain Dew
Psychology
Dancing
Yoga//Jogging
Animals
Dislikes
Being Alone
Abuse
Snow
Thunderstorms
Insects
Politics
Meat
Judgmental Individuals
Conflict
Violence
Fears
Her Emotions
Being Caught Escorting
Falling in Love
Commitment
Clowns
Trains
Falling
Being Burned Alive
Drowning
Dying
---
---
---
---

History
Freya Marie Santiago was born for the forth time at seven eleven at night on May sixteenth to Miranda Santiago and Jacob Santiago. As she grew up she became one of the most popular girls in school because her father was a police officer. Though those friends she believed she had began to disappear because everyone was always terrified that she would tell her father the kinds of things her so called "friends" were doing that were against the law. But honestly she probably would. So throughout many of her years she grew up with no friends. It wasn't until she hit college that she finally made two friends she would have for the rest of her life. McKenna and Samara.

At the young age of seventeen, she began having dreams that seemed real vivid and in each one of them it would show her a life that she feels she truly lived and the same guy would always appear in every one of them. In one way or another she found herself falling in love with the male and in the end dying a horrible death, be it by his hands or someone else. She told her friends about these dreams once she became close to McKenna and Samara and they just told her that she was crazy, that there was no way her dreams were real and she later began to believe that. Though deep down inside of her she truly believed she might have lived them.

While in college, she picked up a job as a waitress and also works part time as an escort. Though with her escort service, she keeps everything PG. This is something she tries her best to keep hidden from everyone she possibly can. If her father were to hear about it she had no idea what she would do or how he would react. All she knew was that it wouldn't be good. The only reason Freya took up the escort service was so that she could gain a bit of extra cash in order to keep her apartment and finish school.

After graduating college at the age of twenty three, she kept both the jobs and moved into a real home after saving up enough money. She now lives in a brick home with an in-ground pool in the backyard.

All throughout her life, none of her relationships seemed to work out very well. Either the guy just randomly left her one day or betrayed her to the point of making her feel the size of a grain of rice. For four solid years, she hasn't even tried to pursue another relationship in fear that it would all screw up again and she would find herself in turn becoming real hurt. So instead, she spends time with her girls and works all the time. Whenever she has her free time, she tends to party, work out, etc.