---
---
---
General Information
---
---
Name:
Kurila Vershken
Sex:
Female
Race:
Azurelle
Age:
Around 24 years old.
Dialouge Colour Number:
#0091FF
---
---
Inside the Mind
---
---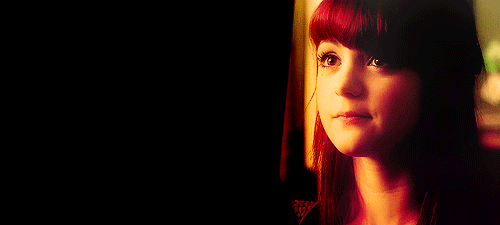 Personality:
Kurila is a generally quiet and laid back person. It is very hard to emotionally upset her, but it's not impossible. Her mind is clear and logical, making her good for quick decisions. Her voice tends to be soft and music-like, and it is rarely heard by another beings ears. She's always too curious to speak or too busy absorbing more magic techniques.
She is also always learning new things and wanting to visit new places. It is hard to keep her in one place during her stay in the castle. Some of the others think it's cute, others annoying, but this doesn't really matter to Kurila. The Azurelles are not known for their ability to have much emotion. Kurila loves trying out new arts and just overall enjoying the world that she has been placed in. Her emotional distance surprisingly doesn't put the other Guild members off.
The only time she gets upset is if she is away from water too long and/or exposed to heat too fast. She is never seen in front of the fire and would much rather just be cold. Her fears may get the best of her one day, or maybe her curiosity will go too far. Kurila might just be too valuable to lose, or maybe she's expendable. She doesn't know nor care what she is, as long as she has an impact on the world.
Sexual Preference:
Undecided
Likes:
Water, Magic, Painting, Traveling, Experiencing New Things, Animals, Heights, Her Homeland
Dislikes:
Heat, Her human form, Vanilla (Smell), Orange (Colour), Men (Smell), Bees, Feeling dry
Fears:
Being romantically involved with someone in the Guild
Someone powerful enough to shatter her
Blood
---
---
Abilities
---
---
Main Ability:
Kurila's main ability is to harness different types of magic and use them to her advantage.
Secondary Ability:
Detect magic being used in the area by enemies or others.
Unique Ability:
Using crystal elements.
---
---
The Past
---
---
Exact Reason for Joining the Guild:
To find the origin of her people and to use her powers for something good.
Story (History):
Kurila is an Azurelle, a mysterious race that no one really knows about. This groups tends to be distant from other races and is overall just trying to live in the world. They believe in peace for all beings and will only enter war if it directly threatens them. Not even they are sure of where they came from, or why they are there. Kurila is part of the second generation of Azurelles, which are the most curious out of all three generations.
The Elders above Kurila have realized that they need to interact with others to figure out exactly how to live and to find out their exact origins. There are rumors they've heard, but are not sure. They have also realized that Kurila is a bit more curious and open to other races than most of the Azurelles, and have given her the quest of diplomacy and to "bring good to the world". There are only two Azurelles that have left, and Kurila is one of them. The other never returned and has been banned from all lore and records. Maybe Kurila will seek this other Azurelle out to find out the truth. Who knows, really?
She was in some town in her human form when Cadis picked up on her ability to use magic fairly well. Kurila explained her mission and Cadis was kind enough to offer her a place in the Guild. It is here that her real story begins.
Anything Else to Know?:
Water magic is her main form of attack.