xxx
I
GNIA
V
ERANIUS
x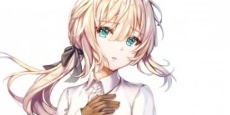 Earnest in her beliefs no matter how mundane, Ignia is the type of person who will fight for an ideal to the bitter end. Possessing a voice that can rival the answering machine in terms of dreariness, with her words almost just as scripted. "Say this to start a conversation, when someone says this then respond with this." These thoughts circle her head, following tips from authors that probably saw even less light than her.
TEAMWORK


COMBAT
...


ACADEMICS
X


SEMBLANCE
X


WEAPON
X.









"I already know I'm not good at understanding people. Still, I'll become the greatest conversationist. Even if a conviction sounds plain, fight louder than anyone's criticism."





xxx
P
ERSONALITY
x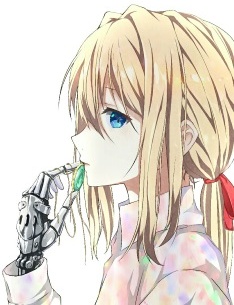 Eyes always dreary, a disposition of disinterestedness and a voice that could rock a baby to sleep not with a lullaby, but by boring it to death. Ignia's monotone is attributed to a childhood of staying inside, not bothering to worry herself with social interaction and devoting most of her time to her studies as a huntress.

Despite her lack of visible emotions, Ignia's greatest desire is companionship. Living most of her life as a caged bird in Atlas, she could only dream of what it was like to hang out with friends. When she was locked up at home, her only way to practice her social skills were by reading books, resulting in her speaking in an almost ye old English tone. She is very vocal about her aspiration to being a skilled conversationalist, referencing tips and tricks in books that have publication dates that are too old to be considered relevant.

As she was constantly told to be her best self, courtesy of her father, Ignia is earnest in everything she does. Whether it is watering the plants or fetching a certain someone, she is proud to relinquish her full effort. She can sometimes come off as overbearing, constantly asking her teammates and peers if they are in need of anything. Almost like a puppy seeking recognition from doing a trick, Ignia revels in the feeling of being relied on.

As Ignia's only experience with people is from text to eyes not mouth to ears, she is not exactly familiar with terms such as emphasis and sarcasm. Ignia always assumes that people will mean as they say, almost like people's words are seen as text on a screen, not words with emphasis or tones. As a result, Ignia finds herself misinterpreting what people say and not even knowing how. Ignia secretly wishes that all people were more simple and easier to understand.

Above all, Ignia is described best as stubborn. Never opting to turn over with tenacity comparable to a small child. She regularly makes bold statements, providing little to no evidence to back it up beside gut instinct. She always trusts her intuition and with a combination of her adamant nature makes her harmless ideas turn into do or die compulsions. This is especially evident in judging character and making tactical decisions.





xxx
A
BILITIES
x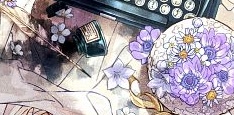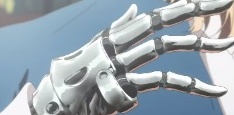 In terms of versatility, Black and White is a very useful tool in forcing bad match ups, buffing her allies or escaping disastrous situations. The main thing it allows her to do is to label an individual or object as a "Bright" or a "Blight" through skin contact. The status also can be passed on to individuals if a Bright or Blight touch another unaffected person or object. The title will make it impossible for a Bright or Blight to harm, use their semblance on or even touch others with the same status. Furthermore, a Bright will simply take more damage from an attack performed by a Blight and vise versa. Another plus is that a Bright will have their aura increased by a significant amount and a Blight will gain a moderate boost in their physical stats. The buff pales in comparison to other semblances that have buffing or healing effects but it's there and it's nice.

"Black and White" forces Ignia to think before she acts, a foreign concept to her. Placing Blight status on an enemy team's front line and an ally to allow them to make a beeline for their back line is her usual strategy. However, she has to weigh if she and the rest of her team can take on a stat boosted enemy. Furthermore, she cannot place either status on herself and she is more susceptible to harm from people wielding both the title of Bright or Blight.


As Ignia lost her hands in her childhood, she was quickly mounted with a custom model of prosthetic arms courtesy of her father. They are as sturdy as any other weapon, allowing her to parry sword strikes with her bare robotic hands. Her hands are also equipped with fun-sized Gatling guns which are best used at mid range.

Her hands also feature a cable-based hook shot which comes out of her palm. These allow her to close the distance between opponents or use them as whips to out range her opponent without having to transform her arms into guns. Furthermore, her hands also have the ability to discharge an electric pulse of around 50,000 volts. The shock can be administered from her palm or through her hook shot. Ignia never was creative with her names so she cleverly named her so called weapons "Hands".




xxx
B
IOGRAPHY
x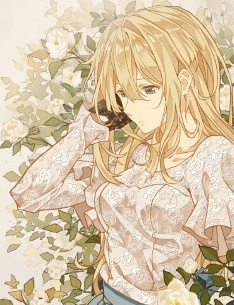 Born into an upper class family in Atlas, Ignia was always kept close to her father. As a child, she was a ball of energy, running amok like a blazing fire. However, his father kept her behind a closed gate as her mother died shortly after her birth from an uncurbable illness. Ignia was her father's only memory of his late wife and he reluctantly kept the fire in the lantern for the first half of her childhood. After constant contemplation, her father finally allowed her to attend a primary school since he felt that she was of age.

Ignia enjoyed her studies at the academy, she never was the social type when she was young, opting to keep to herself, but seeing other kids was almost like she was living her life for the second time. However, all good things must come to an end, and the end reared it's ugly head early. The City of Atlas was infiltrated by White Fang members and they bombed various building inside the district, including Ignia's school. Screaming, cries for help and the smell of death filled the air of a place Ignia almost called a second home. Her arms were both crushed by falling debris and while the threat was eventually quenched, she would have lost the usage of both her arms and the lives of half her class.

Ignia was quickly pulled out of school after, being forced into homeschooling in a feeble effort to keep her safe from the dangers of the outside world. This event traumatized the poor girl, unable to wear her name with pride, Ignia meaning flame but her aspirations reduced to a pile of ash. She recovered, albeit slowly. She would start talking again and almost returning to her formal self, though developing a bit of a monotone.

She hated feeling so powerless after the event and it sat with her as she was behind closed doors. She dreamt of meeting people after almost 8 years in her father's care. But above all, she desired strength. After nagging her father, he allowed her a chance to go to Beacon after showing promise as a student. Her fire burned bright once more, fueled by the bonds with the people she wishes to protect.




xxx
M
ISCELLANEOUS
x


Carries around notecards with A and B conversations to practice | Wears gloves most of the time as she is unsecure about her lack of hands | Likes to eat fast food and such due to being sick of eating "Rich people food" | will always do a favor if asked | possess an atheltic figure and is very adament in forcing her team to workout almost every day




xxx
C
REDITS
x
✎
x
w
Phantom
</>
W
spiritdancer


Violet Evergarden | Violet Evergarden

All of the layout and coding done here belongs to SpiritDancer and should not be reproduced under any means unless giving direct permission to do so. All other resources are accredited to their original owners.