---
╔
╗
╚
╝
---
---
█
█
█
█
█
█
█
█
█
█
█
█
█
█
█
█
█
█
█
█
█
█
█
█
█
█
█
█
X
▌
▌
▌
▌
▌
▌
▌
▌
▌
▌
▌
▌
▌
▌
▌
▌
▌
▌
▌
▌
▌
▌
▌
▌
▌
▌
FULL NAME
NICKNAME(S)
Abbadon|| This nickname was given by a slightly more Christian enemy of hers (or perhaps just a Supernatural fan?). Abaddon essentially means "destroyer", a nod to the ruthless way Pandora takes down anyone who crosses her. It's also the name of a fallen angel.
The Fury|| This nickname also came from one of her enemies, although this one had somehow belittled or hurt her little brother. To make a long story short, he will never think of touching any one of their family ever again.
S I N
P R I D E || Pandora is, in short, very prideful. She has a lot of self-esteem (some would say too much), and would not hesitate to take anyone who crosses her down.
GENDER
AGE
SEXUALITY
NATIONALITY
---
---
---
---
█
█
█
█
█
█
█
█
█
█
█
█
█
█
█
█
█
█
█
█
█
█
█
█
█
█
█
█
X
▌
▌
▌
▌
▌
▌
▌
▌
▌
▌
▌
▌
▌
▌
▌
▌
▌
▌
▌
▌
▌
▌
▌
▌
▌
▌
HEIGHT
WEIGHT
HAIR COLOR
EYE COLOR
Black, but they seem to change at times, depending on the lighting
SKIN TONE
GENERAL APPEARANCE
Pandora is a slim woman, and physically fit. She has little body fat and a decent amount of muscle mass. She isn't well-endowed at all, and has a horizontal scar below her right eye. Her face is usually set in a neutral expression, although it is intimidating as she suffers from "my resting face makes me look like a serial killer". She does take pride in her appearance, and so takes care of her body, clothes and makeup. She usually wore business suits but felt most comfortable in shirts and long skirts, as well as a treasured red scarf neatly tied on her neck, unless it became far too hot for that. She doesn't like to apply too much makeup as she finds it a hassle to take off, and loves wearing high-heeled shoes.
---
---
"Asking me for compassion is a mistake. I have neither the heart nor time to spare."
---
---
█
█
█
█
█
█
█
█
█
█
█
█
█
█
█
█
█
█
█
█
█
█
█
█
█
█
█
█
X
▌
▌
▌
▌
▌
▌
▌
▌
▌
▌
▌
▌
▌
▌
▌
▌
▌
▌
▌
▌
▌
▌
▌
▌
▌
▌
PERSONALITY
✦ Proud ✧ Vengeful ✦ Calm✧ Loyal✦



Pandora's sin is pride, and with good reason. She believes that she is superior not to everyone, but to several people. While this makes her hard to work with, she is undeniably brilliant, with powerful contacts, so most people simply put up with it. It's believed that you have to be ruthless in business anyway, which feeds her habits and her worker's attitudes.

Pandora is generally ruthless in terms of getting even with people. She doesn't get her hands dirty, but if a celebrity happened to badmouth her company and the next day be found with hard drugs in their apartment, you wouldn't be amiss in guessing that Pandora had something to with it: be it anonymously tip off the police, replace their dealer, actually plant the drugs in their house, or even all three. While there is little and less evidence that can connect her to the case, she does indeed perpetrate a lot of them, and often takes out actually bad people. But good people can also be at the wrong end of her displeasure, and she takes them out indiscriminately.

To the people that she actually likes, Pandora can be not the best friend they've ever had, but certainly one of the top 10. She's genuinely caring to small number of people, and extraordinarily loyal should you win her faith and trust. She's also easy to tease, since she has a sharp sense of embarrassment and gets self-conscious very easily. She'll forgive you if she likes you.
---
---
LIKES
✦Samuel Zetsumei - Sammy is Pandora's little brother and essentially the center of her world. There is nothing that Pandora won't do for Sammy, because he is so sweet and so gentle that she doesn't want him to grow up to be like her. Her parents often leave him in her care.
✧Getting revenge - As mentioned before, Pandora is a very vindictive person, so revenge is a deeply satisfying concept for her. She especially likes to enact just desserts or ironic punishments, as she finds them much more justifiable. Not that a good avenger should ever have to justify themselves, as they shouldn't be caught. Or at least ever be put to trial.
✦Reading - Reading has become Pandora's default for relaxation and escape from reality, partially because she genuinely enjoys stories and partially because unlike video games or movies, she can drop it at any moment in the event of an emergency.
✧Exercise - Pandora is a firm believer in the saying "a healthy mind dwells in a healthy body", so since she was a kid she exercised on a fairly regular schedule. As she ascended the ranks of her parent's company and eventually became the CEO, she began to make enemies, and so made her exercise more intense, learning martial arts and gunmanship to learn how to defend herself against their attacks and to protect the people closest to her.
✦High heeled shoes - They make her feel immensely powerful, especially when she walks down the marble and wood floors in her office. And she towers over more people, too. That's always nice.
---
---
DISLIKES
✦Those who don't know their place - These arrogant fools should just step down and know when someone stronger than they are enters the stage. But no, they think that just because she's a girl or because she's 19 or because she's inherited this company or because of some other insignificant reason, that she's obviously incompetent, that she's easy bait. Well, she'll show them. She'll show them all, she'll crush them under her Louboutins and she'll show them.
✧Tardiness - This is Pandora's "pet peeve", and it makes sense. As a technology company time is more than just money. Time is the enemy, and the faster your products work, the faster they get out on the market and to satisfied customers, the more successful you are.
✦Technophobes - Part if this is because she's the head of a technology company, but the other part is that they're just annoying. She's not talking about people who just don't know how to use it because that's useful in making their products more intuitive and user-friendly, she's talking about those assholes who keep complaining about how no one talks to each other face to face anymore (bullshit, she's sat through enough meetings to wish that she'd never have to go through another again, face to face or not), how society is coming apart at the seams, blah blah blah. UGH.
✧The Past - It's only useful to determine future trends. Other than that, she'd rather not remember.
✦Cold coffee - Does this really need an explanation?
---
---
█
█
█
█
█
█
█
█
█
█
█
█
█
█
█
█
█
█
█
█
█
█
█
█
█
█
█
█
X
▌
▌
▌
▌
▌
▌
▌
▌
▌
▌
▌
▌
▌
▌
▌
▌
▌
▌
▌
▌
▌
▌
▌
▌
▌
▌
TALENTS
✦Manipulative - Pandora will take every opportunity she finds to exploit people's strengths and weaknesses. On one hand, it feeds her ego since she really likes playing puppeteer, and on the other hand it's a trained habit since CEO can be a pretty precarious position, and she needs to know who she can rely on for what.
✧Compartmentalizing - Pandora is almost frighteningly good at this. At work she almost seems not to have a family. At home, she never mentions work. If her stocks dropped, she'll only worry about it at work. Other than that, it's as if it never happened. This "talent" is starting to run into a problem with her.
✦Revenge - With this much practice, revenge has almost become an art for Pandora. She enjoys trickster-like ways to enact her vengeance, some deliciously ironic way to make sure others think twice before crossing her. For example, a man who made degrading comments towards her sex may find that the next prostitute he picks up carries more than just large breasts.
✧Leadership - It shouldn't come as a surprise that Pandora knows how to lead. The good thing is that she can compartmentalize her ego to a certain extent so that she doesn't always seem insufferable.
FLAWS
✦Trust - People have been-ahem-pandering to Pandora since she was old enough to walk. Innocent, sly, worldly, suspicious, kind, sensitive, sympathetic, no one type can win her over alone. It takes a lot of time for her to trust people, and even then she'll have her doubts. Don't take it too personally.
✧Pride - Pride is a downfall for Pandora. It's pushed people away from her, ended in a few job terminations, and a need for scented candles and long bubble baths after work. Not that it hasn't helped in some ways, but overall it is something that she needs to fix.
✦Resentful - Kinda comes with the whole pride territory. While she does have standards and doesn't hold long grudges for little things, to see how long she's willing to hold a grudge, just ask Jeremy, one of her old classmates. He bullied her a lot when they were little, but now his fathers ceramics company has been surprisingly outstripped by a number of formerly small-time operations. Wonder why.
✧Addictive personality - Pandora can get hooked on things very easily, so her family has pressured her to lead a very straight laced lifestyle to prevent any scandals. So far so good, although she does love chocolate and cherries.
FEARS
✦Thunder - For some reason or another, Pandora never grew out of her fear of thunderstorms. She's fine with just rain, but once thunder and lightning enter the equation she's out. To conceal this from her family, she often locks herself in her room or books a hotel room and waits it out alone.
✧Failure - The pressure to succeed has been a constant presence in her life, and so far she's done a fair job of rising to the occasion. Which makes falling down from this precarious tower all the more painful.
✦Losing her friends - Whether it's through death or betrayal, this is one reason why Pandora's reluctant to open up to anyone, including her biological family (sans Sammy, of course).
---
---
---
---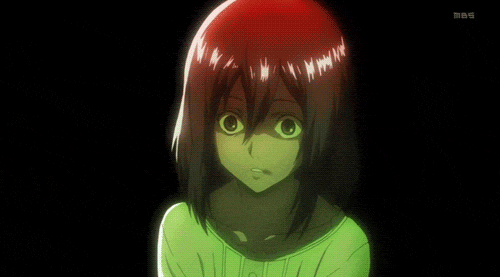 █
█
█
█
█
█
█
█
█
█
█
█
█
█
█
█
█
█
█
█
█
█
█
█
█
█
█
█
X
▌
▌
▌
▌
▌
▌
▌
▌
▌
▌
▌
▌
▌
▌
▌
▌
▌
▌
▌
▌
▌
▌
▌
▌
▌
▌
FAMILY
♚ Alexander Zetsumei||45 years old||The patriarch of the family, Alexander retained the title of Chairman of the Board when his daughter ascended to CEO. He is completely dedicated to the company and devotes the vast majority of his time for the company's good.
♛ Zhi Zetsumei||43 years old||Mrs. Zetsumei believes in 3 things: 1) the strength of her husband's company; 2) the value in clothing and jewelry; and 3) the ability for her network to hear nearly everything that goes on. She often goes on trips and week-long shopping sprees with her friends and is generally irresponsible to her children, but remains an absolutely valuable asset to the company and her husband with her ability to hear news, often before the people involved hear of it.
♡ Samuel Zetsumei||4 years old||The innocent son and little brother of the Zetsumei family. Sammy doesn't receive as much pressure as Pandora did in the good old days, but that is partially because Pandora does her best to
BIO
Pandora Zetsumei was born in a high end hospital, already carrying the expectations of many people. As the first-born daughter who sealed the marriage between Alexander Zetsumei and Zhi Chen, she was generally given anything that her young heart desired. In the beginning, her every need and wish was carefully catered to by her parents, who were eager to show their families and the media that they weren't just fantastic at business. But every fairy tale comes to an end, so eventually her father's paternal leave came to an end, and her mother stopped picking her up after she got too heavy. The servants still catered to her, but she was seeing governesses and tutors now, to teach her numbers and letters and how to properly use the toilet.

Pandora was still living in the lap of luxury with a silver spoon firmly stuck in her mouth, but for the first time she began to realize that she had a lot that was demanded of her. Luckily she was a cute child who grew up to be a lovely young woman, so she didn't need to worry on the appearance part. She worked hard on her studies, having tutors well before she was potty trained. By the time she was sent to a very prestigious school, she was quite intelligent for her age.

Her school was full of kids just like her--children who were sons and daughters of rich, important people. Yes, they were all prone to have their little schoolyard pettiness and spats,but having been trained in diplomacy and social skills nearly before they could talk gave these playground fights a very different flavor. They often involved shows of wealth and skill, rather than physical prowess. For example, Sasha might bring in a rare and priceless tea set and highly prized leaf to share with her classmates as a way to one-up Daria for showing off her couture dress yesterday, or Bartholomew might perform the piano for the class to get back at Vince who amazed everyone with his juggling last week. Maybe it was here that Pandora began her love affair with pride, here in that little breeding ground of arrogance and insecurity.

Other than competing for the top spot with her classmates, learning etiquette and dirty tricks from her tutors, and acting as the perfect prize daughter in front of the cameras, there was very little time for Pandora to spend for her own pleasure. Still, she managed to find time to enjoy a few books (her favorites are A Song of Ice and Fire and Anna Karenina, although she did read those later on as an adult), catch a movie, or play some video games.

Once she graduated and went on to college, she developed her
---
---
OTHER
Fᴀᴄᴇ Cʟᴀɪᴍ ✦ Mikasa Ackermann

Pᴏʀᴛʀᴀʏᴇᴅ Bʏ ✧ mortalcreator

ⒸⓄⓅⓎⓇⒾⒼⒽⓉ ⓌⒶⓇⓃⒾⓃⒼ
character basic form © aurei
modified form ઽ૮૨Α
edited, modified form Luna Delta; ઽ૮૨Α; Alliqua_Dark
---
---