---
---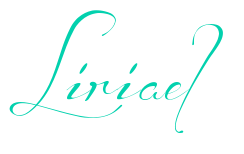 ---
---
---
---
"Duty binds us all. Some just bear the chains with more grace."
---
---
Name:
Liriael—one of her station does not warrant more than this, though the word "Amaryllis" is occasionally appended, something between a surname and a title.
Titles/Nicknames:
Liri, to some, Captain or Amaryllis to others. Those with a mind to examine human mythologies have taken to playfully referring to her as the Valkyrie, for her skills on the battlefield and sympathy for the deceased.
Age:
Young by angelic standards, quite advanced in years otherwise. Her host is about 21, give or take.
Gender:
Now, that's the question, isn't it? Her angelic self is unmistakably female, but the human host she chose is… androgynous, and it isn't definitive one way or another what her current biological sex is. She doesn't make a point of telling anyone either. Usually, she finds that people see what they want to see, and she's content with that. Naturally, being the angel, she uses the feminine to self-refer when necessary.
Sexuality:
Shy-but-not-gender-discriminatory-sexual.
Role:
Angel—young and untried as she is, she has not earned her way yet to higher rank than this, though she is a captain in the ranks. Still she stands below the archangels and must defer to them when commanded.
Appearance:
Liriael is a being of two distinct faces, though both share in a near-incredible loveliness. That is, perhaps, the nature of being an angel in the first place. Upon the more divine plane of existence, her form is indeed that of a warrior embodied, bedecked in shining celestial armor with divine sword in hand. Her hair is an unconstrained mass of reddish-brown waves, perhaps auburn in proper lighting; her slightly-slanted eyes a deep aquamarine. She lacks the overtly pale complexion of her fellows, indeed bearing something of an olive tint to her coloration, as one who had been of more indigenous ancestry in life before ascension.
Not particularly tall, she is nonetheless statuesque and slender, of modest curvature only, but in her fine-featured face, there was a light of rare subtlety, a radiance not overt but hidden, such that those who did detect it thought it all the more fetching for the fact that it seemed only to be for them. A whispered secret that only some would ever know, and more coveted for that, perhaps. Her smiles were and are rare, but of the same character.
It is most of all her voice that enchants, however. She is gifted in the vocal arts, enough so that the talent has become the locus of her power. In her alto intonations, even the most mundane of phrases are precious things, fleeting and regrettably short, as human lives may be.
Her human host was altered slightly upon her entrance into the form, and now bears eyes and vocal range similar to her own. The rest of the features of this person, however, have more or less remained the same, including the light golden hair, cropped somewhere around the chin for the most part, and the androgynous features. It's unknown what the host's biological sex is, and Liriael sees no need to part with that information. This has been hypothesized many different ways, from embarrassment at accidentally selecting a host of the wrong gender, to some strange amusement derived from the confusion of others, to perhaps a misplaced desire to remove gender from considerations of her treatment at all.
She is most often attired modestly, in clothing with a bit of room to move, and the only part of her former raiment that remains is the red sash about her waist. Other than that, she wears a loose white shirt beneath a laced leather vest, with simple dark trousers and knee-high boots, laced in front, with a practical, unisex sole/heel. Her head of blonde hair frequently sports a bandanna-like silk scarf in some bright color, most frequently purple or red.
---
---
Personality:
Liriael is centered, steady, and considerably more mature than her relative age suggests. At a stage where many young angels are still hapless and trying to get a hold on their new selves, she has gone great distance towards discovering the things that make her unique among them, including her first two angelic talents, though using them both at once is very touch and go. Levelheaded and thoughtful, she is nevertheless still very much the youth in many ways, and though she has attained considerable rank for one so modestly aged, she has little in the way of actual experience in battle, especially with beings such as the ones she is now called to deal with.
Kindness and softness are in her nature, and she sees no reason to hide these traits with a stern front. Pride was never her sin, and it certainly isn't now, either. She thinks, in fact, that it takes
more
strength to constantly be aware of and embrace your weaknesses than it does to ignore them or try to do them in. She openly mourns for the fact that she must do harm, but she understands necessity and duty quite well, and does not delude herself into believing that she can do all the good in the world by herself. She is instead very focused on the little things—small kindnesses to others and quiet consideration for their preferences.
She lacks the straightforward
righteousness
of many of her kind, but replaces it with what empathetic understanding she can muster. She doesn't seem to possess much in the way of a temper, so it can be safely assumed that whatever anger she does have is on a very long fuse. Insults don't seem to much bother her.
Still waters, they say, run deep, and it would not be a mistake to presume this of Liri as well. Her virtues, such as they are, are not ostentatious, and she forces nobody to like or acknowledge or consider her, rather believing that this is something people should do on their own. The influence of her host's personality, however, means that she'll occasionally be unable to help a sarcastic quip or dry observation, which can seem starkly out-of-place on her until one realizes there's not real malice involved at all, just a bit of fun.
Liriael sees the best in everyone, sometimes to the naïve exclusion of the
likely
.
---
---
Abilities:
Physical Combat
— Liriael is skilled in the art of the sword, though given her somewhat smaller stature, she makes best use of a flamberge-style rapier; stronger than most swords of its kind and faster than everything else. The wave pattern in the blade makes striking it with another weapon jarring and unpleasant for the opponent, and may also create mild optical problems trying to follow its movement properly.
-
Angel Ability I: Valkyrie
Liriael is a soldier, as are many angels, and she possesses a rare dedication to duty that means she does not slack on her training. Due to her efforts, she has gained more durability, speed, and strength than angels of comparable rank, nearly equivalent to an archangel, though of course she is quite behind the most talented of these.
-
Angel Ability II: Spellsong
Her voice has ever been her most useful talent, and she has turned it to even more practical purposes by learning to impart magical effects with it, amplifying her natural holy magic with melody and tunefulness. This ability has a fairly wide range of application, but the combative ones are listed below.
*Canto of Purification- This is Liri's method of destroying a wraith or spirit, after it is extracted by an exorcist and before it is sealed by a demon. As with all of her spellsong, this takes a considerable amount of focus and attention, making it difficult to perform at the same time as maneuvering in battle. It's most likely to work if she can be still and focus on the song, but she can dodge, and work such a spell at the same time in a pinch.
*Aria of Life- A multifunctional melody that encourages health and growth. Can be used for the healing of fallen allies or to aid in the growth of plants, say. Liriael once sang an entire garden into bloom for a friend, actually, but of course the utility of such a talent is limited.
*Battle Hymn- Through this song, Liri can lend some of her angelic strength and resilience to her allies, though she becomes weak during the effort, and therefore highly vulnerable. This transfer can but need not carry her angelic aura with it, magnifying any holy abilities the person might possess.
*Dirge of Binding- Probably her sole offensive spell, if you don't count purification. This one is designed to halt enemy movement entirely, though it will only work thus on weaker enemies. It does tend to slow down the tougher ones, though.
Naturally, Liriael can only sing one song at once, and its effects are only active as long as she is doing so. The deaf are affected, but to a lesser degree than the hearing. Also, other loud noises will weaken the effects somewhat, and effectively silencing her by whatever means will make it impossible for her to use these talents.
---
---
Bio:
Liri came later to her life as a human being than the other angels did, which accounts for the slight disconnect between herself and the host personality, since the host had been able to develop a pretty stable one by the time she entered into their body-bond arrangement. This was because it was necessary for her to complete a certain level of training before she could reasonably be entrusted with such an important assignment, and as the only non-archangel given the mission, she's
still
behind her comrades in this respect.
Nevertheless, she entered her current vessel at age seventeen, and awoke to her renewed essence not too many years afterwards, when the seal on the gateway broke. Her vessel was formerly an entertainer of some kind, most easily likened to a bard or petty magician of some variety, and the host's input in human social situations has actually proven somewhat useful. Over time, however, the host's presence has dimmed, and now manifests only as the occasional humorous comment or faint inkling of an idea.