Name:
Ryu D'Tari
Age:
23
Gender:
Male
Sexuality:
Bisexual (mostly men hehehe)
Role:
Angel, Archangel
Appearance: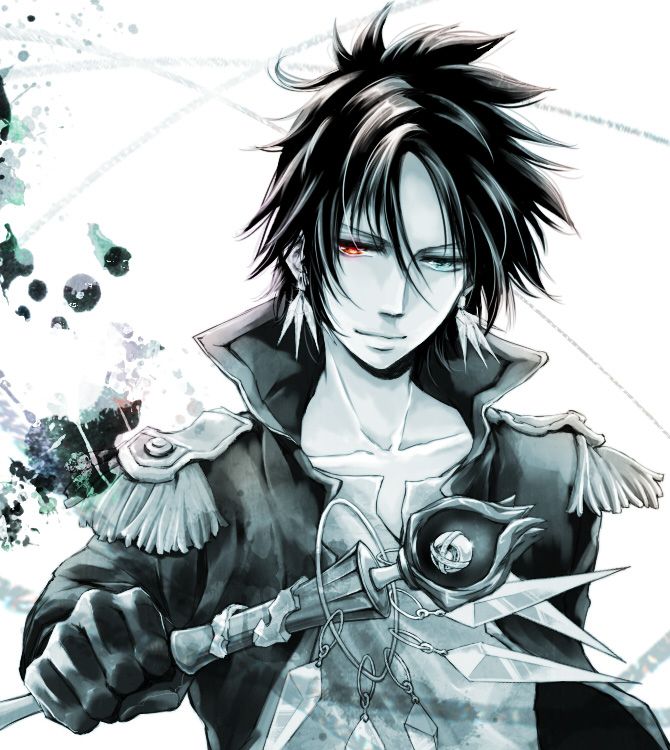 Personality:
Ryu is friendly, laughs easily and the human side of him makes him a bit of a flirt. Even though he's easy going most times, Ryu can be quite intimidating when he needs to be and anger is part of his vocabulary.
Abilities:
Holy Fire : Ryu can summon down pillars of golden fire to smote his enemies. The fire can eliminate lesser spirits and wraiths in one shot, but won't do to kill spirits or wraiths more powerful. He can use the fire multiple times, but over use can cause him great fatigue.
Healing : Healing is a huge specialty among Angels, especially when fighting against evil spirits and wraiths. Ryu's healing takes some time and is often not pleasant depending on what the injury is. However, it's better than not being healed in most cases. Just like the Holy Fire, using it too much will cause him to become fatigued.
Holy Light : Holy light is a blast of radiance that Ryu can emit from his body. His wings must be brought out in order to perform this spell, as the spell is mostly radiated from his heavenly wings. The light can attack multiple spirits and wraiths and is highly powerful, sweeping a radius of at least fifty feet. Holy light is able to destroy all spirits and wraiths that are on equal power with him and sometimes a bit stronger. However, because Holy Light is so powerful, Ryu can only use it once a day.
Bio:
Ryu was sent down to earth to become human when he was fourteen. Therefore he lived a long life in a happy family of four. He had a 'sister' whom he cherished fondly and his 'Father' and 'Mother' were the best he'd ever had. Often times the family reminded him of times before he had ascended to Heaven and became an angel.
His life as a human came to an end when the rifts in the Gateway to Hell began to open. He was among the first to revert back to his Angel self, the essence coming alive in his body and taking over. Since then he's been working to find his companions, one demon and one Exorcist.