---
---
---
---
"Ooh, how much do you want to know? Wait, wait, don't tell me...!"

Name
Lucien Damani. Lucien means "light", and he was named thus because he comes from a place where there's symbolically not a lot of it. Damani means "tomorrow", referring to a possibly light-filled future.
Nickname(s)
Acquaintances and family refer to him as Lucien, enemies call him a variety of unpleasant things, but friends will know him as Luce.
Role
The Cowardly Lion
Age
18
Gender
Male. Perhaps a slightly feminine one, but a male nevertheless.
Romantic Interest(s)
He's not really interested/attracted to anyone/anything at the moment.
Sexuality
Lucien's sexuality is actually fluid, it's never really one "thing". It's not like it changes on a day to day basis, or that if he likes a girl he's suddenly hetero or vice versa, but it'll adapt depending on what's going on with him and who he's hanging around. But due to the fact that he's recently just let go of everything, Lucien is and will be asexual until something significant occurs, or overtime personality alteration.
---
---
---
---
"Don't worry, you're not the first person to ask me about it. Kudos for being polite, though."
Hair
Well, his hair is lavender. A light, fluffy lavender that's cut to frame his face at sweeping, graceful angles. If you think about it, Lucien's hair by all means should look helmet-like, but it really doesn't. It actually makes him look rather sophisticated. Plus, it's pretty much always straight no matter what, and instead of getting messy or knotted it just kind of starts to interlock and matt. But you can definitely tell just by looking Lucien takes really good care of it.
Eyes
While his hair falls close to the no-man's land between pink, purple, and colorless, his eyes are distinctly purple. Though they are rather pale with quite a few grey streaks mixed in, they are purple nevertheless. But the eye-color is super-sensitive to sunlight, so Lucien wears sunglasses. Honestly, he only has to wear them when it gets too bright, but whenever Lucien takes them off he seems to loose them, so they're on most of the time. The lenses are reflective, though, so you can't really see Lucien's facial expressions unless he smiles, frowns, or lifts his eyebrows high enough.
Skin
Despite the pictures, Lucien isn't really that pale at all. Instead he's just... normal. In between. If you're "tan" you're tanner than he is, and if you're "pale" it's still the same thing. I suppose he is a bit on the fair side, but that's only due to the fact that Lucien's skin doesn't tan, even after being sunburnt. As a result, his skin color is always it's natural color and doesn't fade out in the winter like a lot of people's do.
Besides color, Lucien's skin is really, really smooth. As in, suspiciously smooth. Once again, this is thanks to the time and energy he puts into taking care of his body. Except for his hands, of course. Those calluses are there for a reason.
Markings
Well, Lucien is attacked pretty regularly, so of course those are going to leave their mark. They're not immediately noticeable, but he sure has a lot of them. For example, there's the gash on his chest where he once broke his collarbone, and then there's the jagged scar running behind his ear from that one time where that one kid almost ripped it off.... It would take too much time to list all of them; there's too many, and they blend in too well to find easily. Though, if you find just one, the others will become immediately obvious.
Build
Lucien is by no means built like the Hulk, but you probably wouldn't want to take him in a fight without some kind of combat experience. You couldn't tell just by giving him a once-over, but Lucien is
strong
and has the muscle to back it up. However, since he was more focused on building up speed rather than strength, most of those muscles are just the results up from cardio workouts (aka playing sports and extensively running around all over the place). But, luckily, Lucien is super tall (at least six feet) so they're spread out pretty evenly and end up working well with his angular and somewhat delicate features and body type.
Although capable, I just feel the need to add that unless he's being attacked, Lucien's going to the the
first
one to hit the dust running.
Clothes
Lucien is definitely dressed to impress... himself. Honestly, his fashion sense is kooky and just plain weird, with influences from his rebel outcast friends. The necklines of his clothing are either ridiculously high (i.e. turtlenecks and so on) or so low they show off his collarbones and slip over his shoulders. It's easy to tell right off the bat that Lucien favors anything black, but if it's not mellow then it's going to be incredibly flashy. After a while, it's also pretty easy to tell that Lucien really, really likes boots. This is because they're both secure and comfortable, and that anything he kicks while wearing them is probably going to break.
Though most likely streamlined, any clothing he wears is likely to give off the woah-where-did-he-even-find-that vibe. Despite (or perhaps because) of this, Lucien is the kind of person that can pull off practically any outfit. This has more to do with his personality than anything, though.
Accessories
His clothing, though strange in design, are actually fairly lacking in the accessory department. Lucien doesn't really like to jingle, or have a whole ton of things hanging off of him. His sunglasses count?
Weapons
Unfortunately, useful things such as tazors and pepper-spray don't exist in a world that has no concept of self-defense, but Lucien would definitely have both if he could. However, he
did
find an antique
U.S. Marine Raider stiletto
knife hidden amongst the things in the attic. At first Lucien didn't really know what to do with it, but he eventually discovered he could wear the sheath on his belt, or clip it to the inside of a boot. It doesn't have much practical purpose, however, and is purely a combat weapon. Thanks to his living situation, it's seen quite a few fights, and Lucien's used it whenever there was nothing immediately obvious on hand.
---
---
---
---
"I guess you could call me a professional survivor, considering I do it for a living. Ha."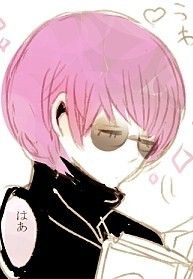 Natural Skills
|
Natural Stealth
|
|
People Person
|
|
Dead-on Instincts
|
Learned Skills
|
Survival
|
|
Combat Ability
|
|
Physical Fitness
|
|
Not Caring
|
Weaknesses
|
Developing Meaningful Relationships
|
|
Questionable Mental Stability
|
|
Rarely Takes Anything Seriously
|
|
Doesn't Follow Orders/ Rebellious
|
|
Has A Hard Time Blending In
|
---
---
---
---
"I guess I kind of wonder how much of Him I have in me. Before, it's never been a problem, but now...."

Quirks
✯
Constant Stimulation-
Whenever Lucien has a lot of energy, he always has to be doing something, or moving around. It could be as slight as tapping a finger, or as dramatic as doing jumping jacks while simultaneously bouncing from wall to wall.
✯
Extreme Paranoia-
When Lucien is in an unfamiliar situation, he acts like he's a character in a first person survival horror game. He's
not
going to be the one to go 'check out that hallway' or the one who wants to 'just go over here for a second'. Heck. No. Lucien will probably be jumping and screaming at every sound, slashing and punching when something brushes against him; you name it. But even in normal life, Lucien's always pretty wary and suspicious. He does an awful lot of weird stuff "just in case".
✯
Flinching-
Lucien will flinch or jump whenever someone unexpectedly touches him. Even if he sees it coming, if the person doesn't warn him in advance his body is just going to naturally tense up. Of course, he doesn't really mind it when people touch him (as long as he knows how they are).
✯
Touching People-
Ironically, though, Lucien touches people
all the time
. It's not even something he consciously decides to do, it just happens. He'll be humming and thinking about something, and when Lucien finally snaps back to reality, his hand as somehow worked it's way into someone's hair, or he'll find that he's been fiddling with someone's fingers the entire time. Then, depending on how well he knows the person, Lucien will either have a oh-shit-how-did-that-happen moment, or it still won't really register and he'll just keep doing it.
Likes
Lucien likes a
lot
of things. As you can tell, he's pretty easy to please.
☑
Dancing
☑
Magic Tricks
☑
Ice Cream
☑
Breaking Things
☑
Difficult People
☑
Crazy Clothing
☑
His Hair
☑
Other People's Hair
☑
Playing Games
☑
Oriental Food
☑
Feats of Human Strength
☑
Letting Loose
☑
Carpets
☑
Reading
☑
Nice People
☑
Tea
☑
Being Over-dramatic
☑
Messing With People
☑
Movies
☑
Running Around
☑
Listening To Others
☑
Companionship
☑
Staying Alive
☑
His Family
☑
Reality
☑
Trying To Eat Things Using The Wrong Utensils
☑
Cool Breezes
☑
Anything Sour
☑
Anything Sweet
☑
Cute Boys
☑
Cute Girls
☑
Cute Old People
☑
Unusual Personalities
☑
Getting Along With Others
☑
Sports
Dislikes
On the other hand, there isn't many things Lucien dislikes, rather, he instead
hates
things.
☒
Society
☒
People Who Conform To Society
☒
Ignorance
☒
Cruelty
☒
Being Called Crazy
☒
People Who Make False Assumptions
Fears
✖
Death-
Not so much because Lucien's afraid of no longer existing, but if he died, it would be like his entire effort of staying alive would go to waste.
✖
Naked People-
He doesn't know why, but Lucien's never really had to deal with people being... naked. He's always been a little crazy, but the thought of undressing in front of others, or others undressing in front of him, just kind of makes him uncomfortable. It's like an instant 'off' switch; Lucien will stop whatever he's doing and slowly freeze up.
✖
Weird People-
Anybody who acts crazier or weirder than he is, well,
really
weird. It's alarming. And strange. And reminds Lucien of where he came from.
✖
Being Called Out-
Though he's wary of crazy/weird people, Lucien is
terribly
afraid of having his own craziness/weirdness called out. He's had to deal with that for most of his life, and managed to get past it by dismissing them as claims made by fake people. But if accused by
real
people, well, that just means that all of those fakers were right, huh? All of them. Everything they said. Lucien
is
a freak, he's
not
normal, and he
doesn't
have the right to exist. Even if it's jokingly and he knows it, any sort of insinuation that he's messed up or strange will be suitable reason for a mental breakdown.
Personality
The first thing to know about Lucien is that he grew up as a social outcast. After years and years of defying public opinion and enduring the scorn of his peers, Lucien eventually reached a point where he just sort of shed his ties with society and achieved total social immunity. Everything he does, he does it because he wants to. Not for the thrill of rebellion, not to bother people; not for
anything
or
anyone
besides himself. All of his actions come from
Lucien
.
But, that doesn't prevent Lucien from having received his share of social stigma. Like the people he grew up surrounded by, Lucien has practically no sense of "morality". Sure, he doesn't like death or killing or hurting things, but not in the sense that it's inhumane or "wrong". He just... doesn't like those kind of things. Likewise, Lucien is friendly and sympathetic, not because it's the "right" thing to do; simply because that's the way he's naturally inclined to behave. It's simply coincidental that Lucien was born walking the "right" side of the path.
However... the lack of social and moral constraints actually kind of make Lucien an artificial sociopath.
But Lucien isn't sociopathic- far from it, in fact. Though he
can
be rather charming, he
does
have a hard time forming relationships with people, and he
is
more spontaneous and intense than others... Lucien has an instinctive, empathic feel for understanding fellow humans. His interactions with people are almost on a purely intuitive level. Lucien rarely makes any conscious decision-making about what to say or do, he just
acts
. This alone should take him out of the sociopathic running, but it doesn't stop there. Lucien pretty much never really lies. The importance he places in other people's opinions runs only skin deep- he's not ashamed of himself or anything he's done. Lucien has nothing to hide, so there's no reason to lie. Sometimes Lucien does lie, though, but when he does it's only when he's also deceiving himself in the process, or makes it extremely obvious that he's not telling the truth.
So while he's not a sociopath, Lucien's mother
has
diagnosed him with cyclothymia, or cyclothymic disorder. It's nothing
too
serious; cyclothymia is a type of chronic mood disorder that's a step down from bipolar disorder. Lucien isn't crazy or anything, most of the time he's pretty mellow. Sure, he has sociopathic tendencies, but normally Lucien is actually kind of cute the way he cheerfully bounces from place to place. It's a little weird coming from a guy his size, but it works with his already kooky personality. However, there's times when Lucien's mood just...
swings
.
One second he'll be bubbly and over-enthusiastic, then the next he'll be crumpled against the nearest wall like a smashed moth. For weeks on end Lucien will drag himself about, pondering his meaningless existence. Friendliness? Sympathy? What are those things? Lucien transforms into a dark cloud of pessimism, self-criticism, and insomnia; reinforced by social withdrawals and an occasional quick temper.
But then the clouds clear away, and the goddamn sun of all that's bright and cheerful descends upon whomever is unfortunate enough to be in range. Heck, it doesn't matter if they're in range or not, because suddenly everything is possible! "Hypomania" is a state of increased productivity and he'll be very goal oriented for a few weeks. Lucien's thoughts begin to race, and suddenly he's overwhelmed by an excess of available energy. Hypomania is often associated with exceptionally creative, outgoing, and high-functioning behavior. This is actually a good thing... unless something sets Lucien off. There's also a marked increase in irritability, and high risk behaviors. There may be an opportunity to see Lucien do some pretty crazy stuff if he starts heading in that direction.
And then Lucien returns to his ditzy, carefree self, and the cycle will start all over again in about a month. He's currently nearing the end of his depressed mood.
Besides all of this, there are a few other points about Lucien's personality that should probably be mentioned. In his normal state, Lucien will be friendly, seemingly naive, and somewhat cutesy/feminine. But... it's like there's this vaguely sinister vibe lurking somewhere in the background. Thanks to his upbringing, Lucien's ability to
not give a damn
has given him the power to deal with almost any situation or person and skip away with his demeanor unruffled. It's literally nearly
impossible
for him to become offended or disturbed. Usually this just pisses people off even more, but hey. As previously stated, Lucien is somewhat sociopathic and probably won't care even if somebody tries (or even succeeds) to hurt him.
---
---
---
---
"I don't care what other people say. My father was a good man, and my life was just as good."
Significant Relationships
Just his family. Lucien's "friends" were pretty much just people he hung out with.
Family
❤
Charles Damani

/

"Dad"
-
Alive.
A family man with a good reputation. Things aren't always as they seem, however, and Charles actually has a lot of problems. After moving to the fantasy world, however, he's been able to vent his 'urges' on fake people as opposed to real ones. Charles isn't your run of the mill psychopath, however. He's working on his issues and the fight with himself is an ongoing battle.
❤
Eva Damani

/

"Mom"
-
Alive.
She's a retired psychiatrist with a doctorate degree in psychology. She's a little messed up too, but not in any way that's a diagnosable problem. I guess you could say Eva is just weird. She's your typical sadistic mom who loves to push her children to their limits, and actually keeps written records of how long it's taken for them to crack under the pressure of embarrassment. She's never been able to win against Rowen, however, so Lucien has been her focus for the most part. All around, Eva is a stay at home mom, and a strong willed woman. Eva was dating Charles before he 'snapped', and was actually the one who diagnosed him.
In regards to Lucien, Eva was probably the biggest influence in his life. She's the one who supported him while growing up, and who encouraged him to keep fighting and not care about the opinions of others. She was actually the original owner of Lucien's knife, bringing from Earth as a family heirloom. Unlike Rowen, Eva was a little bit more experimental with raising Lucien, and as her youngest son, he fell victim to many of Eva's personal indulgences. She'd drag him along to the beauty parlor, shopping sprees, and sat him down to watch romantic comedies with her. Eva regarded the fake people of the fantasy world with disdain, having no interest in things that weren't real. As such, Lucien was forced to take on the role of BFF and girlfriend.
❤
Rowen Damani

/

"Bro"
-
Alive.
Probably one of the nicest people to exist, ever. Rowen is totally and completely altruistic, in an easy going manner that doesn't expect others to be the same. Extremely pleasant and friendly, he has
all
of the good karma. Thanks to all of his good mojo, Rowen has been able to casually sidestep pretty much every single plan his mother has concocted against him. Plus, he's just so
nice
nobody's ever really wanted to kill or otherwise harm him. Rowen is ten years older than Lucien, and works as a chef in the diner downtown.
Lucien respects his older brother more than anything, and when he was growing up, Rowen slowly became his best friend as well as older brother. He was an important positive influence, and provided protection for Lucien when he was too little to know what was going on.
History
Just what you think might come up/be important. We can always add/edit later on.
---
---