School of Witchcraft and Wizardry, where after the great battle against The Dark Lord, we now continue our everyday lives as we continue to learn how to harness and control our magical abilities. I am Professor McGonagall, temporary head mistress for the time being. I am also the head of the Gryfinndor household. Welcome students, one and all. Now, if you will follow me we will begin the tour of the school, where we will end at the dinning hall. There you will be placed in your houses and be led to your dorms. Ah, but before we begin, I'd like to enforce a few unwritten rules. Here at Hogwarts, you will meet an array of different students. Some you may not get along with, and that's fine. However, recently at Hogwarts there have been rumors going around. I'd like to set the record that those rumors are indeed false, and I expect you not to look into them any further. Now, shall we begin the tour?
---
---
[img]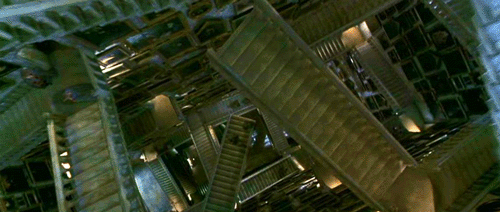 "Hey, did you hear!?"
"About the dudgeon?"
"Yeah! I heard there are a bunch of people locked up for forbidden magic!"
"What kind of forbidden magic?
"I'm not sure, but they say its located under the school, like way deep out."
"I heard the entrance is in the dark forest.
Ah, rumors, what's school life without them? Some are good, some are bad, and some are just plan ridiculous. However, there are some that are dangerous. Very dangerous. And it just so happens that at Hogwarts, this Dungeon rumor spreading like the plague takes the cake for most dangerous. Students are sneaking away from there dorms, forming meetings and expeditions, and venturing into the dark forest unguarded. All to see if one silly rumor they heard from a friend is true. Ah, but that's the question isn't it. Is this rumor true?
---
---
Five students, some new and some not, have heard all the rumors. Some want to know the truth, and others don't. But what they can't deny is what they saw the first night of school. The five of them witnessed it when they snuck off from the tour. (Hey, that thing can get boring! Like you wouldn't want to sneak away) A professor putting up a mighty good fight as he was dragged into the dark forest by none other that Hagrid.

They all have there theories. But what they all can agree on is that that professor hasn't been seen since that night, and no other teacher had admitted to seeing him or having the slightest idea where he is. Something is going on here. Something big. And whether the dudgeon rumor is true like most think, or that professor was just doing an inspection in the forest and got lost like others thing, this will not go uninvestigated.

And who better to investigate it than the five students that witnessed something they weren't supposed to see.

Well, actually I can think of many better options, but we wouldn't have a story if that were the case.
---
---
Name
|
Age
|
Gender
|
Year
5rd year-7th year |
Face claim
|
TAKEN by booker_dewit47
|
http://38.media.tumblr.com/tumblr_lyj3sf6qrH1r3qiywo1_500.gif
Slytherin's haven't exactly gotten the best rep since The Battle Of Hogwarts, but, hey, there are always those guys who make the house look good.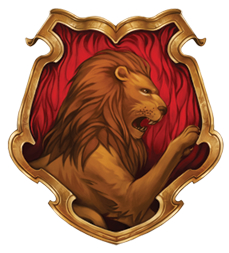 Name
|
Age
|
Gender
|
Year
3rd year-5th year |
Lily Collins
|
Lvdwilt2000
|
Probably the most popular house since Harry, Ron, Ginny and Hermione lived there. Unfornunantly this has caused them to get a little full of themselves.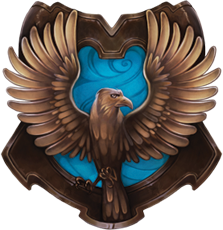 Name
|
Age
|
Female
|
Year
4th year|
Sarah Hyland
|
RESERVED by Strawberrygashes99
|
[center]
Name
|
Age
|
Gender
|
Year
4th year|
Face claim
|
TAKEN by crashmeback
|
This house of smarty-pants are know to be absolute geniuses, and every story needs a pair of twins to tie everyone together.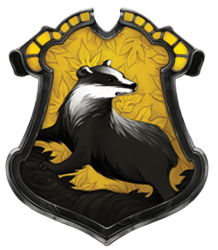 Name
|
Age
|
Gender
|
Year
1st year|
Face Claim
|
RESERVED by Sasuokoeuchia
|
They're total sweethearts and probably the most likely to help an old lady across the street.
---
---
[center] 1) So you guys have heard this a billion and three times before, but no Mary-sue's, Gary-sue's or goddmodding. I'll message you if you go to far, because frankly I sometimes go to far and make my characters a wee bit too impressive. Its human nature, so just go wild and try not to go overboard.
2) Keep in mind this happens right after The Battle Of Hogwarts. Harry has graduated but a few of the younger wizards from the movies may be still there. All characters from the previous Harry Potter movies/books are playable to anyone. Also I like to keep it on the story, so if a character is dead, please don't make them have an appearance. (I know we all cried off a pound when Dumbledor and Fred died)
3) Be respectful to other players. I'm perfectly fine with kissing, hugging, cuddling, but no sex! This is a T rated rp.
4) Be prepared for magic. Know your spells, man. Know your spells.
5) I hate word counts, but all I ask is no one liners.
6) REALISTIC FACE CLAIMS! I love anime as much as the next guy, but I'd prefer realism on this one.
7) Reservations are made in OOC. To prove the rules have been read, tell me your favorite scene in Harry Potter. I'll tell you mine! Its when Neville Longbottem gave his speech to Voldumort after it was revealed that Harry was 'dead' then Harry jumped out of Hagrids arms and all hell broke lose. Best!
8) NO MUGGLEBORN RASISM!! Hermione was living proof that Muggleborn's are badass!
Taking place in...
13 posts here • Page 1 of 1
13 posts here • Page 1 of 1
Arcs are bundles of posts that you can organize on your own. They're useful for telling a story that might span long periods of time or space.
There are no arcs in this roleplay.
There are no quests in this roleplay.
Here's the current leaderboard.
There are no groups in this roleplay!
Welcome home, Promethean. Here, you can manage your universe.
Arcs are bundles of posts from any location, allowing you to easily capture sub-plots which might be spread out across multiple locations.
You can create Quests with various rewards, encouraging your players to engage with specific plot lines.
Settings are the backdrop for the characters in your universe, giving meaning and context to their existence. By creating a number of well-written locations, you can organize your universe into areas and regions.
Navigation
While not required, locations can be organized onto a map. More information soon!
There are no groups in this roleplay!
By creating Collectibles, you can reward your players with unique items that accentuate their character sheets.
Once an Item has been created, it can be spawned in the IC using /spawn Item Name (case-sensitive, as usual) — this can be followed with /take Item Name to retrieve the item into the current character's inventory.
Give your Universe life by adding a Mob, which are auto-replenishing NPCs your players can interact with. Useful for some quick hack-and-slash fun!
Mobs can be automated spawns, like rats and bats, or full-on NPCs complete with conversation menus. Use them to enhance your player experience!
Current Mobs
No mobs have been created yet.
Locations where Mobs and Items might appear.
You can schedule events for your players to create notifications and schedule times for everyone to plan around.
Add and remove other people from your Universe.
The Forge
Use your INK to craft new artifacts in Return To Hogwarts: The Forbidden Dundgon. Once created, Items cannot be changed, but they can be bought and sold in the marketplace.
Notable Items
No items have been created yet!
The Market
Buy, sell, and even craft your own items in this universe.
Market Data

Market conditions are unknown. Use caution when trading.

Quick Buy (Items Most Recently Listed for Sale)
None
Discussions
Most recent OOC posts in Return To Hogwarts: The Forbidden Dundgon