---
---
"Perfection is a damn social construct."
---
---
Name:


Richard Rockefeller



Preferred Name:


Ricky



Age:


19



Birthday:


June 3, 1997



Sexuality:


Homosexual (Closeted)



Occupation:


None
---
---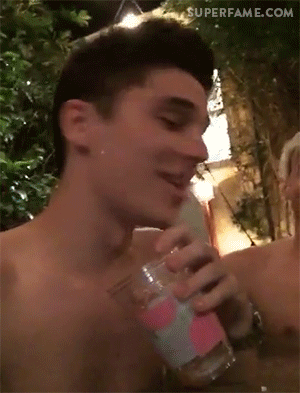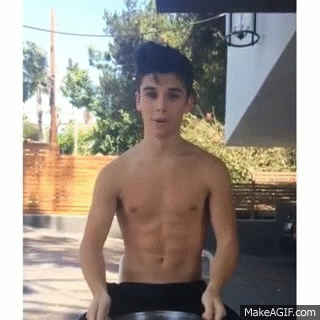 History:
Rich kids have it easy. They aren't touched by real problems. Except, that isn't exactly true. Ricky was only 5 years old when his older brother Christopher started drinking, and 6 when he had started doing harder drugs. And of course, his sisters weren't without drama either. Brooke tried to kill herself quite a few times. And Ricky was the younger brother just standing by and watching as his family fell apart. Sure, they were all together for the most part, but there were so many things driving them apart.
The Rockefeller's household was one of immense pressure. They all felt it, some in different ways than others. For Ricky, his parents saw him as their last chance to pass down the family company to a son. He was supposed to be their golden boy, the one that wasn't going to screw up. And he tried his hardest to live up to that, not just for his parents, but for his siblings. Bella's success made it even harder on Ricky, but he didn't totally resent her. There were definitely times where he wished she wasn't as perfect as she seemed to be, but for the most part, there was a certain camaraderie between the two.
When Ricky was younger, he always looked up to Chris. That was his big brother, the person he wanted to be just like. Even when his drinking problems started, Ricky still had stars in his eyes. When he was in and out of rehab, Ricky was the one to visit him the most. It hurt him every time he saw his brother in there, every time he saw him relapse into it. Even now that he was out and back in modelling, Ricky is unsure of whether or not he's really done.
While the rest of his family has their issues, he has his own as well. For one, he's gay. His parents expect him to pass on the family name, marry a pretty girl, and take over their company when he's old enough if Chris can't get his act together. He can't do that and be true to himself. He's never been attracted to women, not at all. So how can he possibly even fake it so much that he could live an unhappy life with some woman? Not that he hasn't tried. He's had plenty of girlfriends, and all of those relationships ended pretty soon. He's broken a lot of young girls' hearts, and he hates that he's done it. Ricky still isn't convinced that something isn't wrong with him. He harms himself along his thighs, places where people can't see, because of the secret he carries with him, and the burden that his parents have placed upon him.
Secret(s):
Ricky's biggest secret is his homosexuality.
---
---
Positive Traits:
Friendly || Caring || Tolerant || Passionate || Protective
Character Flaws:
Self-Loathing || Moody || Headstrong || Impulsive || Sneaky
Personality:
Ricky's family means everything to him. He would do anything to protect those that he loves, and he wishes that he could make them all happy somehow. His heart is extremely large, and he cares about people almost to a fault. He trusts far too readily, and he gives away his love freely. It's gotten his heart broken plenty of times before, mostly by his parents and his older brother.
Living in the Rockefeller household can mess anyone up. Living there has made Ricky a skilled liar to his parents, the lies rolling easily off his tongue. That also might have something to do with the fact that his parents probably want to believe he is the perfect child they see him as. Living there has also crushed his self esteem. You would think that being the "golden boy" would be great, but it has only made his parent's expectations harder to attain, and when he can't do it, he blames himself entirely and feels he isn't good enough.
Overall, Ricky is sweet and loving, and will love with all of his heart, but he does possess moodiness and mood swings that can bring him pretty low. He is protective of those that he loves, and even of anyone he sees as a victim of something. He can be incredibly deceptive and sneaky when he wants to be, but usually that's only with his parents and the girls he has dated in the past.
Likes:
◘Wolves
◘Music
◘Family
◘Video Games
Dislikes:
◘Intolerance
◘Coconut
◘Drugs
◘Yelling
Fears:
♦His family discovering his homosexuality
♦Losing his siblings
♦Birds
Aspirations:
~Having a happy family
~Finding a boyfriend
~Figuring out what the hell he wants to do with his life
---
---
Height:
5'8"
Weight:
148 lbs
Hair color:
Dark Brown
Eye color:
Blue
Other:
He has his ears pierced, and he has a
tattoo
on his upper arm