---
---
---
---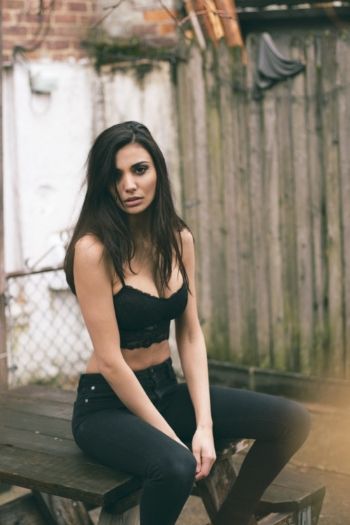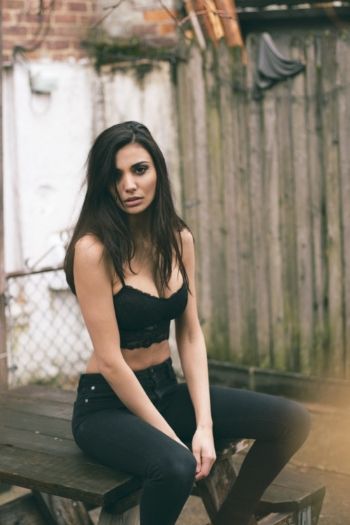 name:
Valentina Rosario Bautista

preferred Name:
Valen

age:
24

birthday:
Nov. 3rd

sexuality:
hetero.

ethnicity:
Argentine and Italian

occupation:
Freelance artist.
Entrepreneur.
High Fashion model.
---
---
History:
People often defined themselves by their tragedy, some moment that they let themselves built the remainder of their existence around. Valen never had that moment, everything always came easily to her. Her father was a politician in an aristocratic family of Argentina, and her mother a famous international model. Some would say their divorce was hard on her, but mostly it was difficult accepting a new unit of people into the life of her and her brother, along with the fame that came attached to their family name within the States.
Valens mother wasn't very active emotionally in their life, but she kept a presence. Often lingering over Valen, commenting on her diet choices or encouraging a work out. She allowed Valen to pursue whatever she wanted so long as Valen remained thin and beautiful. Valen went to the type of school that other artists sent their children to, to study music or dance or any other sort of entertainment or arts. She began with photography and modeling, much to her mothers chagrin.
As Valen became more involved with the modeling scene she came out with more and more provocative photos, and she came out with more and more controversial features. It wasn't until a couple years ago when she suddenly vanished from the headlines and her brother took her place that Valen began creating her own name for herself. She came out with her own fashion line, although most of her marketing was done through instagram - she developed a cult following.
Now, most her fame is based around her social media. She never had a great rapport with the media, often being labeled as frigid or rude. Valens been called a diva many times, but honestly she just hadn't the patience for most people. Until then she was content just being known for her looks, it was never worth sacrificing privacy for publicity.
Secret(s):
A few years ago during a political campaign involving her family in Argentina, they received notice of something that would "taint" the image of the family. A video of Valen in rather compromising positions was sent to the family, used as blackmail to extort money from the family. It never surfaced in the media, but there was a rumor floating around of it's existence. Valen never revealed the scandal to her friends or anyone outside of her family, but it remains on the forefront of her mind. Not only was she being filmed without her knowledge, but it was with a man she never would expect such a betrayal from - a friend of sorts. It made it sting all the more.
---
---

loyal ☥ intelligent ☥ lush ☥ exhibitionist ☥ poised.
manipulative ☥ deviant ☥ stubborn ☥ rude.

Personality:
Born into the lap of luxury and status, Valen never had to work to have much. To most in her inner circle, it could create the stereotypical vapid and naive sort which Valen just found dull. She never found herself in the same scandals as others - of some drunken encounter with the law or some deviant sexual behavior. Her scandals were a lot less lewd, mostly involving her pursuit as an artist. Many people claimed her connections were what gave her her fame, but others would say it was when she was featured in a nude photo shoot. She then became an art model, becoming a popular name among the most exclusive photographers.

Her rise to personal fame, outside of her familial relations, was one of self realization. Within this community of models, photographers, fashionistas was a messy incestuous web filled with sex, drugs and adventure. Valen always kept her eye on the prize, and with little reservations she made her own impression easily. She was sexy, young, willing to do a n y t h i n g to accomplish her dreams - and she did do everything, willingly. She enjoyed being able to use her looks and her words to bend people to her will, it made her feel strong.

After a threat of the sex tape bounced back to Argentina during a vote directly related to her family's political standing was used as blackmail, Valen was placed in a situation where she was threatened to have certain privileges and funds taken away from her. She went from her life outside of the midst of scandal, remaining just on the fringe of the hub, keeping her distance. Already within the most elite socialites, she didn't have to do much to remain relevant. Now she stays focused in her pursuit as an artist.

Likes:
sun bathing ❣ horror films ❣ lacey underthings ❣ crystal jewelry ❣ perfume ❣ photography ❣ greenery ❣ her brother ❣ calvin klein ❣ acrylic paint ❣ raspberries ❣ mini skirts ❣ Europe ❣ natural light ❣ cocktail dresses ❣ avocados ❣ springtime ❣ nudity ❣ chokers ❣ the moon ❣ wolves

Dislikes:
satin ☁ audacious fashion ☁ naivety ☁ drugs ☁ bad publicity ☁ snow ☁ small towns ☁ prude ☁ weddings ☁ champagne ☁ dramatic make up ☁ new money ☁ online shopping

Fears:
All rational fears are a check for Valen - demise or poverty. Perhaps her one and only fear is one day realizing the life she hasn't wasn't one she ever wanted. This is why she only goes after things she really wants, and doesn't let anything get in her way.

Aspirations:
To have her own legacy. At this moment, it's been alluded that her career is dependent on the connections of her family, but Valen intends to have her own empire. She's become involved in fashion, photography, writing, acting - and developed a following in each field. Her intention is to one day be known as an Artist, not as one thing or another.
---
---
Height:
5'6"
Weight:
13 Stones
Body type:
Slender, lithe, busty.
Hair color:
Dark brown tresses that just pass her shoulders
naturally silky with a soft wave.
Eye color:
Dramatic dark brown pools fringed in dark lashes
framed by thick eyebrows
Other:
A tattoo of a dragon wrapped around her finger
metallic blue green scales with a red forked tongue.
A ring about an inch big on her middle finger
right hand at all times
white gold twined like branches with leaves
two diamonds set on one end
Style:
Often one for simplicity
Valen prefers dark colors
easy to match
she often finds herself in lace
or racy tops
she often doesn't wear bras
and is known for her
risque
outfits
but mostly opts for
short skirts
platform shoes
tanks