---
---
Once Upon a Time...
---
---
….In a far away land where princes and princesses ruled, various stories unfolded and magic was certainly real, there was a witch. This witch, "evil" to those who had seen her haggardness, was exhausted, jealous, and above all, furious. She had been cheated; many moons ago, a girl traveled to her house in order to bring back a single candle for her wretched stepmother. In order for this girl to obtain the candle, the witch ordered her to complete three nearly impossible tasks, or else the young maiden would lose her life. The girl agreed, and in only three days, she had completed the extremely hard tasks with astounding ease. The witch then gave her the much deserved candle, and let her go, free and unharmed. A year later, that girl became exceedingly successful, and was lucky enough to be married to a tzar. The witch, although never physically following her, kept track of her life through rumor and gossip. Eventually, the witch heard from a loyal witness that the girl had never completed the three impossible tasks with her own labor. In fact, she had used an enchanted doll to do all of the work for her, and then lied to the enchantress once she had asked her how the tasks were completed so quickly.

Craving revenge, the witch planned to create a potion that would reverse back time so that when the girl had first entered the house, the aged woman would kill her instantly instead of ever giving her mercy in the first place. As she was brewing the potion in a large pewter cauldron that bubbled bright green-colored liquids, a flock of crows burst through the house's open window. They created chaos; knocking down ingredients, spilling liquids, breaking glasses, and sending a fleet of black feathers flying everywhere. The feathers, as well as some unnecessary ingredients, got into the cauldron, and before the witch could pull them out, a massive green explosion blew the house down into tiny bits of wood.

When the witch had finally awoken, a spirit told her about the outcome of the explosion. It wasn't pretty in the slightest. The potion's original purpose, to turn back time, had completely backfired. Random people from across the many kingdoms of the land had fainted due to the eruption's effects. When they had regained consciousness, all of the defining moments from their past lives were completely erased from their memories.

Kings, queens, princes, princesses, rich and poor men alike have all been affected by the potion crisis. The woman knows that if these people don't regain their memories soon enough, kingdoms can fall, wars can start, and many can become hurt physically and emotionally. She understands that she must do something before chaos can begin to reign. And so, our story starts with the once-evil witch trying desperately to do something good for a change. Along the way, new stories will start, and friendships, rivalries, and romantic affiliations will all blossom into something extraordinary. Let's just hope that the witch can fix things in time, because after two days and two nights, all of the characters' memories will be erased for good.
---
---
Please keep in mind:
Some characters have already experienced their own happily ever afters. (For example, Cinderella has married the prince, Sleeping Beauty has been awakened from eternal slumber, etc.) However, other characters have not.
Not everyone in the land has lost their memories. Only the characters listed below (with the exception of Babayaga) have lost their memories.
In addition to their name and certain skills, each character can only remember one specific event that happened to them in their past. Whenever they run into a person who they have encountered before the explosion, they may have a strange feeling as if they know them, but aren't quite sure.
Due to the effects of the potion that exploded, some characters are turning back into their original forms. (For example, Pinocchio is slowly transforming back into a puppet)


Many years ago, an adorable little girl named Alice fell down a rabbit's hole and entered a mysterious and completely odd world known as Wonderland. There, she went on extraordinary adventures, meeting fascinating characters such as the organized White Rabbit, the elusive Cheshire Cat, Tweedle-dee, Tweedle-dum, and of course, the tea-loving Mad Hatter. There was also the authoritative Red Queen, whom Alice made a bitter rivalry with. After her initial encounter with Wonderland when she was only a mere child, Alice continued to enter down through the same rabbit hole and had even more daring adventures. When the witch's failed potion erupted throughout the land, Wonderland was uprooted. Alice now finds herself back in her homeland, while the Mad Hatter and the Red Queen must adjust to the new environment where things actually make sense.



Alice | FC: Elle Fanning | Taken


The Mad Hatter | FC: David Tennant | Taken


The Red Queen (Queen of Hearts) | FC: Deborah Ann Woll | OPEN



"Rob from the rich and give to the poor" was the well-known slogan of a heroic outlaw named Robin Hood. With his partner-in-crime, Little John, and his group of followers known as the Merry Men, he became the "prince of thieves" so to speak, and earned the respect of many defenseless people who had struggled day to day with poverty. Eventually, he met the beautiful Maid Marian , and along with the many other things in his lifetime, he stole her heart. In time, they were happily married. Now, after the explosion, each of the Merry Men wake up to unfamiliar faces and piles upon piles of stolen goods. They would all probably be safe if Robin Hood's long-standing bounty had been removed along with their memories.



Robin Hood | FC: Jamie Campbell Bower | OPEN


Little John | FC: Kit Harington | Taken


Maid Marian | FC: Keira Knightley | Taken




The legend of the Sleeping Beauty states that when a baby girl was born to the king and queen of a peaceful kingdom, seven fairies gave her the gifts of beauty, wit, grace, dance, song, and music. However, before the seventh fairy could give her gift to the infant, a wicked sorceress named Maleficent arrived. Jealous because she had been overlooked by the king and queen, she laid a curse upon the infant, stating that if she were to ever prick her finger upon a spindle, she would die. Fortunately, the last good fairy used her final gift to partially reverse the curse, making it so that the girl would fall into eternal slumber instead of die. Although the king did everything in his power to get rid of all the spindles and spinning-wheels in the kingdom, the sorceress's curse played through, and the princess fell into a deep sleep. The king and queen placed her in a high tower, where she must have slept for a hundred years until a prince named Phillip came to her rescue and finally woke her up. Maleficent, unsuccessful in trying to pursue Phillip, was later imprisoned in the kingdom's inescapable dungeons. The explosion came on the day of the Princess's and Phillip's wedding. Also, due to the explosion, Maleficent was able to escape prison, and although she was resistant to its effects for a little while, (as she practices magic herself,) she eventually passed out like the others.



Sleeping Beauty | FC: Lily Collins | Taken


Phillip | FC: Max Irons | OPEN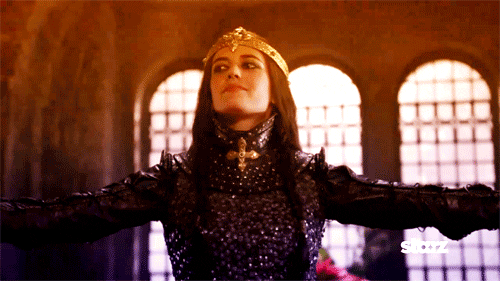 Maleficient | FC: Eva Green | OPEN



The story of the girl with the glass slippers is a tale that is well-known all throughout the land. A girl named Cinderella was in despair, for her mother had died, and her father had married a new woman, now her stepmother. This woman had bore two daughters with Cinderella's father. All three ladies ( the stepmother and the two stepsisters,) were beautiful of face, but vile and black of heart. They forced Cinderella into servitude each day, leaving her exhausted by night. One day, it was announced that the king was holding a festival in order to find a wife for his son, the Prince. Exclaiming that maids were not invited, the stepsisters and stepmother left to go to the ball without Cinderella. Fortunately, a fairy godmother (the Blue Fairy) aided the poor girl, giving her a gown and a coach so that she could go to the ball. In the two days she had attended the extravagant celebration, the prince had become deeply infatuated with her. After finding that the glass slipper she had left behind fit the young maiden, he whisked her away from her miserable life and married her. Hopefully, after the explosion, their true love will still remain. Or perhaps not. The prince is awfully charming…



Cinderella | FC: Emma Watson | Taken


Prince Charming | William Mosely | OPEN




One winter's day, as the queen of a marvelous kingdom strolled through her fanciful courtyard, she wished for a girl with lips as red as blood, hair as black as night, and skin as white as the snow. She had attained her wish once she had bore her daughter, Snow White, but unfortunately, the woman died in labor. The king then married an attractive new wife, and in time, she seized power from him in an evil fashion. The vicious queen had a magic mirror who reminded her each and every day of her unmatchable beauty. When Snow White came of age, however, the mirror claimed that the young maiden had replaced the queen as the fairest in the land. Wanting her dead, the queen hired a Huntsman to pursue the girl, as she had escaped into the forest. Once he found her, Snow White pleaded with him to spare her life, upon which he did. He lied to the queen, saying that he had dramatically decapitated the girl nearby a tall willow tree. Satisfied, the malevolent woman never bothered with the mirror for many years. Time passed, and Snow White had made the acquaintance of seven dwarves. The queen then asked the mirror again who was the fairest of them all, to which it replied Snow White. Shocked and outraged, the queen eventually tricked the innocent girl into eating a poisonous apple. After the dwarves placed the presumably dead Snow White into a glass coffin, a prince awoke her with a kiss, and the two fell in love. They eventually overthrew the evil queen, and entwined their hands in matrimony. Snow White then went on to become a radiant queen, and has been considered amongst many to be the greatest ruler of all the land. With her memory erased, however, will she prove to be just as great? Hopefully things won't spiral into too much chaos. And what about the noble huntsman? It was a well-known fact that he used to have feelings for Snow White and regretted not travelling alongside her when he had the chance. Even with the recollection of his past life gone, will he still feel passionate emotions whenever she walks by?



Snow White | FC: Natalie Dormer | Taken


The Huntsman (Same huntsman from Little Red Riding Hood) | FC: Aidan Turner | Taken




The story of Vasilisa the Brave is somewhat similar to that of Cinderella's, but it is quite different in a variety of ways. Like the girl with the glass slippers, Vasilisa was forced into servitude by her evil stepmother and stepsisters. However, she was never sad, as she always had the help and comfort of an enchanted doll given to her by her mother once she passed away. One day, the young maiden's stepmother asked her to go out into the woods and fetch a candle from an old cranky witch named Babayaga. Hearing that the witch supposedly had cannibalistic tendencies, Vasilisa's mother wanted nothing more than the girl to be eaten alive. Eventually, the girl came to Babayaga's house and asked for the candle. Instead, the witch told the girl if she did not complete three tasks in three days, she would not have the candle and would potentially lose her life. Not thinking anything of it, Vasilisa agreed. The tasks Babayaga assigned to the girl were utterly impossible, however, through the help of her doll, Vasilisa could complete them just before Babayaga returned to her house each day. Once the tasks were done, the witch asked the girl how she had managed to complete the work with such ease. Not wanting to reveal her secret of the doll, Vasilisa replied, "by my mother's love." Disgusted with the word "love", Babayaga dismissed her immediately. After the candle had killed her stepmother and sisters due to some sort of accident, Vasilisa learned the art of spinning extremely fine cloth, and married a tzar due to her talent. Eventually, Babayaga learned about the doll that Vasilisa had used to complete the impossible tasks, and felt cheated. She tried to brew something that would change history entirely, but ended up causing the commotion that lead to amnesia for many influential people of the land. As Babayaga tries desperately to quell the chaos she has created, Vasilisa is left to wonder why on earth her magic doll is able to speak to her. Unlike Vasilisa, the doll has not forgotten anything…



Vasilisa | FC: Emilie de Ravin | Reserved


Babayaga (Also Dame Gothel) | FC: Helena Bonham Carter | Taken




A boy named Jack and his widowed mother once lived in a small cottage. Their old cow stopped producing milk, and so Jack had to take the small animal to market. On his way there, he met an old man who traded him "magic beans" for the creature. Furious when he got home, his mother threw the beans to the ground, making a humongous beanstalk grow overnight. Jack climbed the beanstalk to find a giant living in a castle. He stole a sack full of gold, a hen that laid golden eggs, and an enchanted harp before finally getting caught. While being pursued by the giant as he climbed down the beanstalk, he asked his mother for an axe. He chopped the beanstalk down, killing the giant in doing so. After Jack and his mother sold the stolen items and became rich, the boy decided to burn the last of his beans. Before he began that, however, the explosion hit. Now, much to his unknowing, Jack still has a sack full of magic beans in his pocket.



Jack | FC: Eddie Redmayne | Reserved




In the land of Agrabah, a street-rat vagrant named Aladdin and an evil sorcerer, Jafar, made a deal; if Aladdin brought the magician an ancient magic lamp from a booby-trapped cave of wonder, he would be handsomely rewarded. The peasant man did this with success, but after the sorcerer tried to kill him, he found himself trapped inside the cave. Inside, Aladdin rubbed the lamp, not thinking anything of it at the time. Out popped an enigmatic Genie who promised him three wishes. After finding a way out of the cave, Aladdin used his first wish to become rich, eventually marrying the sultan's beautiful daughter, Jasmine. The genie then built him an extravagant palace, (even more grand than the sultan's,) and Aladdin and Jasmine were destined to live a happily ever after….until Jafar struck back. He tricked Jasmine into giving him the lamp, and then became the genie's master. However, despite his attempt to have complete control over Agrabah, Aladdin defeated him. Afterwards, Aladdin was going to use his final wish to give the genie his much-deserved freedom, but before he could, the explosion came. Now Aladdin's, Jasmine's and Jafar's memories are lost, while the lamp has been knocked off somewhere far away from Agrabah. Will the genie remember Aladdin and still be faithful to him, or will he completely forget the man and serve the next person who finds his lamp?



Aladdin | FC: Avan Jogia | Taken


Genie | FC: Robert Sheehan | OPEN


Jasmine | FC: Freida Pinto | Taken


Jafar | FC: Naveen Andrews | OPEN




The story seems short, simple even. A girl named Little Red Riding Hood traveled through the woods to visit her sick grandmother. On her way to her grandmother's house, she ran into a mischievous Wolf. Accidentally revealing where her grandmother lived, it was not a surprise to Little Red when she found out that her distorted-looking grandmother was actually the wolf himself. After a few seconds of being eaten alive, a huntsman (same huntsman from Snow White) came in from out of nowhere and saved the girl, along with her granny. If one actually knew the true story of Little Red Riding Hood, everything wouldn't seem so absurd. The wolf wasn't actually a wolf. Instead, he was a man possessed by the curse of lycanthropy, forced to transform into a beast with little reason every so often. Anyways, after the huntsman had hurt the wolf and chased him out of the granny's house, he somehow managed to survive his life-threatening injuries. In time, Little Red found herself wandering through the woods with a basket yet again. That's when the explosion hit, and wiped away her memory. The same happened to the wolf, however, when he woke up after the explosion, he saw Little Red unconscious and became infatuated with her. Now, what will happen to Little Red when her former enemy wants to become her lover?



Little Red | FC: Amanda Seyfried | Taken


The Wolf | FC: Sam Way | Taken




Through a giant blue-hued star lies a mysterious fantasy-world known as Neverland. There, people never grow up, and many creatures thrive in the island's beauteous environments. Perhaps the most famous resident of Neverland is the mischievous Peter Pan. With his fairy accomplice, Tinker Bell, he once went to the Darling residence to take a girl named Wendy and her brothers to the elusive island. Since Wendy was thought to have been the best at telling stories, Peter needed her to make up tales for his group, the Lost Boys. All of them had many adventures that included the wonderful flight to Neverland, the rescuing of Tiger Lily from the arrogant Captain Hook, and even taking the pirate's ship for their own. While still in Neverland, just about to go back to Wendy's true home, the explosion came. Peter, Wendy, Tinker Bell, Hook, and many more were uprooted from the island and fell down from the sky onto land, essentially the real world. Unfortunately, the group was split up, and now all of Neverland's inhabitants have been left to wander the new world aimlessly. Some of the inhabitants (mostly the Lost Boys, as well as Peter and possibly Captain Hook) don't even know that they were born in this place before they made the pilgrimage to the island in the sky. When you spend too much time in Neverland, sometimes you start to forget things about your life back home…



Peter Pan | FC: Lucas Till | Reserved


Wendy | FC: Felicity Jones | OPEN


Captain Hook | FC: Geoffrey Rush | OPEN


Tinker Bell | FC: Frida Gustavsson | OPEN




Much to their father's reluctance, Hansel's and Gretel's mother abandoned them in the woods when they were tiny children due to a famine that had plagued the small village where they had lived. She'd always complain that the brother and sister ate too much, but it was her own selfishness that was the problem, not the siblings' appetite. Anyways, Hansel and Gretel wandered deep into the forest, where they discovered a house made entirely out of sweets. They eventually found themselves trapped by the witch who had lived there. Hansel got himself locked up inside an inescapable cage, and young Gretel was forced into servitude by the cannibalistic old woman. Although hope was running low for the two, their brainpower was not even close to becoming diminished. While the witch tried to fatten up Hansel, he took advantage of her blindness, and made it seem as though no matter how much food he gave her, he would always be skinny. Gretel was even more cunning; while the witch tried to get her to jump into the flaming oven, she pushed the haggard old woman into it instead. After the witch's death, the two siblings took as many jewels and treasures as they could, and returned to their loving father. (Their mother had died while they were gone) They then used the treasures to buy food, and even gave some of their gold and silver away to the people of their village. As Hansel and Gretel grew up, they became influential people of the land, and were well-known for being a strong team. Let's just hope that their "team" lasts after they have had their memories wiped…



Hansel | FC: Freddie Stroma | Taken


Gretel | FC: Barbara Palvin | Reserved




Long ago, a man and his wife lived in the woods next to a witch's house. The woman, with child, had cravings of vegetables that could only be found in the garden next door. The man went into the witch's garden and managed to steal some of the greens right under her nose. However, after a few nights of doing this, he was caught by the witch, Dame Gothel. (also known as Babayaga) She made a deal with him: she would show him mercy if the then-unborn child was surrendered to her upon birth. He agreed, and Rapunzel was given to the witch. She shut her away from the outside world, locking her in a high tower with no doors or stairs, and only one window. As Rapunzel grew, so did her beautiful hair. Soon enough, it grew to an extravagant length. Every day, Dame Gothel would ask the maiden to "let down her hair to her". In response, Rapunzel would let her long braided hair fly down the tower, and let the witch climb it up every day in order to grant her entrance into the room. One day, a Prince saw the tower, conversed with Rapunzel, and fell in love with the beauteous girl. He didn't know how to get up into the tower, until one day, he watched Dame Gothel call for Rapunzel and requested that she let down her hair. Later, he did the same, and climbed up the girl's hair and into her tower. He asked her to marry him, to which she said yes. They spent hours planning a way for her escape. Once they had an idea, Rapunzel let him down to the forest floor, and then the explosion hit. Now, with their memories lost, the prince wanders through the woods aimlessly as he contemplates over the mysterious lock of golden hair he found in his pocket, while Rapunzel still sits in the inescapable tower. However, she may be more willing to climb down it herself, as she doesn't remember the person who put her into the tower in the first place…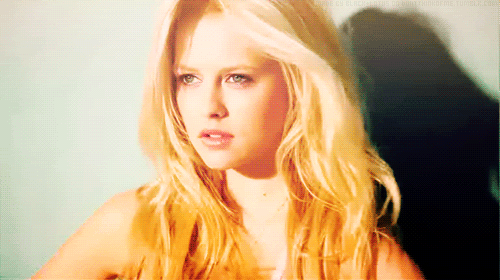 Rapunzel | FC: Teresa Palmer | OPEN


Rapunzel's prince | FC: Ben Barnes | OPEN




Long ago, an old beggar woman came to a prince's castle, and offered him a single rose in return for shelter. The spoiled prince dismissed her, revealing the woman's identity to be that of a beautiful enchantress. She turned him into a beast, and told him that once the last petal fell from the rose, he would remain a repulsive, frightening monster for all time. Eventually, a girl named Belle happened upon the castle, and was taken as the beast's prisoner. However, not all hope was lost, as he grew feelings for her, and freed her. She loved him back, and the spell was broken. Prince Adam and Belle spent many more years in the castle and finally wed on a beautiful summer's day. After the explosion, Belle finds herself lost in the woods yet again, while Adam's worst nightmare is happening: he is slowly, but surely, turning back into a beast.



Belle | FC: Emily Didonato | Taken


The Beast (Prince Adam) | FC: Aneurin Barnard | Taken




In an underwater kingdom, the great mer-king had six daughters. When each of them turned fifteen years of age, they were allowed to go up to the surface and take a peek at the world above. When the youngest daughter, Ariel, turned fifteen, she swam up to the surface and laid her eyes upon a handsome prince on a luxurious boat. She instantaneously fell in love with him. Out of nowhere, a storm hit, and while he was unconscious, Ariel saved Prince Eric's life. Wanting to become a human and be with him forever, she bartered with an outlaw named Ursula the Sea Witch, and exchanged her voice for a potion that would give her legs for a certain amount of time. Eventually, Eric learned to love Ariel, despite the fact that she was mute. It seemed as though everything was perfect, until Eric was forced by his father to marry a princess from another land (Ursula in disguise.) Sensing that she was enormously depressed, Ursula sent Ariel a knife. If she used the knife to kill Eric, she would revert back to her original form without any repercussions. The little mermaid refused, and in time, Eric rejected his father and professed his love for Ariel instead. He kissed her, breaking the potion's effect of silencing her voice. While also finding that she could freely switch between human and mermaid forms, Ariel explained to Eric the whole story of her life, and told him about her father, as well as Ursula. Both Ariel and Eric were plotting a way to capture the shadowy sea witch, when the explosion came.



Ariel | FC: Sonja Medovaja | Taken


Eric | FC: Sam Claflin | Taken


Ursula the Sea Witch | FC: Adriana Lima | OPEN




Rumpelstiltskin is an interesting character. After a miller had lied to a king, saying that his daughter could spin straw into gold, the powerful man locked the poor maiden inside a small room full of straw and one spinning wheel. He told her that if she had not spun the straw into gold by the next morning, she would be executed. Rumpelstiltskin came into the room each day, helping the girl in return for something small. On the third day, when the king promised the girl that he'd marry her after she spun the straw into gold, the small man made a deal to the woman that she would offer him her firstborn child in return for his labor. Many years past, and the now-queen had bore a son. Rumplestiltskin kept his promise, asking her to hand over the boy. She begged him to leave, and after several attempts at offering him all the riches she could, he finally showed her slight mercy. He told her that if she could guess his name in three days, the boy was hers. The first two days she failed, but after sending a messenger to his mountainside cottage, the queen finally guessed his name. Angry, he left the castle, never to be seen again. Rumplestiltskin was presumed to be dead, however, now that his former memory has been erased, perhaps he will reveal himself to the world once again…



Rumplestiltskin | FC: Peter Dinklage | OPEN




The tale of the princess and the frog is simple and to-the-point. One summer's day, a spoiled Princess was wandering aimlessly through her garden when she noticed a tiny green figure by her side. Finding that the Frog could talk, she picked up the creature and listened to its every word. The frog was not an amphibian, but a man who had been cursed by a witch. He told her that the only way to break the spell was by kissing him. Although disgusted, the princess agreed, and before she knew it, the frog had transformed into a handsome prince. After Babayaga's potion failure, the explosion has affected both the princess and the frog prince. Things seem worse for the prince, however, because he now finds himself reverting to his original frog form.



The Princess | FC: Emilia Clarke | OPEN


The Frog Prince | FC: Bradley James | OPEN




One day, a carpenter found a miraculous artifact: a piece of wood that could talk. Knowing that a man named Gepetto was looking to make a new puppet, the carpenter gave the wood for his neighbor to carve. Gepetto did as he said he would do, and carved the block of wood into a breathtaking marionette that he named Pinnochio. Ever since he had been given an almost-human life, the mischievous puppet wanted nothing more than to become a real boy. He went on many adventures, and eventually ran into the elusive Blue Fairy, who became his friend, sister, and in time, his adoptive mother. Under her guidance, Pinnochio finally had his dream come true, and became a real boy. He lived a happily ever after with Gepetto and the Blue Fairy, and after many years, learned to grow fond of his new body. After the potion disaster, however, Pinnochio finds his joints and skin starting to become stiff again. Even worse; every time he tells a lie, his nose starts to grow longer and longer…



Pinnochio | FC: Colin Morgan | OPEN


Blue Fairy (also Cinderella's fairy godmother) | FC: Clemence Poesy | OPEN
---
---
---
---
This storybook-filled land is not at all as peaceful and untroubled as it seems. In fact, a ferocious war has erupted due to a variety of conflicts that have been unresolved by the leaders of the land...

It is evident that the two most influential kingdoms of the land are the ones ruled by Queen Snow White and her loyal king, and Her Royal Majesty, the Sleeping Beauty and Prince Phillip. These two domains reside upon ridiculously large amounts of territory, and even collect taxes that are burdened upon smaller, lower-class kingdoms. Nevertheless, almost everyone in the land follows both of their rules and standards.

After Snow White had reclaimed her kingdom from the evil queen, law-makers worked upon banning all forms of magic. With too many magicians, such as Jafar, Maleficient and Ursula practicing dark forms of sorcery, Snow White felt as though she needed to do something. After all, she had almost died due to a single poisonous apple. She eventually made a decree that anyone found in her territory practicing magic of any kind was to be locked in prison. Once she found out what was going on, Sleeping Beauty stepped onto the scene, proclaiming that although there were terrible forms of witchcraft, there were benevolent forms as well. She knew this firsthand, as she had been blessed with several gifts given to her by generous fairies upon birth. Snow White ignored her, and continued to lock up many magic-users.

Eventually, more minor conflicts between the two kingdoms led to a breaking point. There was controversy over the outlaw Robin Hood, as Snow White expressed praise towards him while Sleeping Beauty viewed him to be nothing more than a petty thief. Then there was debate over different worlds such as Wonderland and Neverland, and which kingdoms had the right to claim the lands as their own. After many more arguments, both parties sent a brigade of soldiers to attack one another, and a war began.

The war has been going on for months and has caused much suffering, danger, and betrayal. The bloodshed has become so gruesome, that it isn't uncommon for most people to see a random battle going on right in the middle of the woods. After the potion crisis caused by Babayaga, however, the war may change. With the leaders' memories gone, there may be some confusion and panic. However, despite this, the war will still continue to rage on. With many people involved, there's no way it is bound to stop anytime soon...
---
---

*Note: Please include everything. You may add things, but you cannot take away any of the parts listed. Remember, presentability and details are always a plus. Also, make sure to write the required amount of sentences/paragraphs/etc. if needed. I'd actually like to get to know your character, and writing a short five-sentences about their personality won't help.


Code: Select all

[center][img]go to fontmeme.com and create a title for your character[/img]
[img]Pic or gif of character[/img]
[font=times new roman][size=150][i]Character quote[/i][/size]
[hr][/hr][hr][/hr]
[left][img]Pic/gif of character[/img]
[img]Another pic/gif[/img][/left]
[b]Name:[/b]
(full name-first, middle, last)

[b]Nickname:[/b]
(if any)

[b]Age:[/b]

[b]Sexuality:[/b]
(you should know what this means)

[b]Story:[/b]
Which story is your character from? (Some characters may be in more than one story)

[b]Character:[/b]
And what character are they from that story?
[hr][/hr][hr][/hr]
[right][img]Another pic or gif[/img]
[img]another pic or gif[/img]
[img]and yet another one please (again, add more if you need to)[/img][/right]
[b]Likes:[/b]
List at least seven

[b]Dislikes:[/b]
Again, at least seven please

[b]Strengths:[/b]
Things your character is good at. This can also include any magical powers your character may have

[b]Weaknesses:[/b]
Must name at least three. Can also include any personal weaknesses

[b]Fears:[/b]
Again, at least three

[b]Memory:[/b]
In your character's own words, describe the one memory that your character still remembers, despite the fact that most of their other memories are gone. If it makes a difference, you can put one big memory, or two small ones.

[b]Opinion on the War:[/b]
Doesn't matter if it is in your character's own words or not, or both. Up to you...
[hr][/hr][hr][/hr]
[left][img]can put one large pic, or a couple of gifs/pics. Completely up to you.[/img][/left]
[b]Personality:[/b]
No less than three good paragraphs. Describe their bad traits as well as their good ones, no one is perfect. If needed, refer to the intro.
[hr][/hr][hr][/hr]
[right][img]Again, same thing as pic/gifs for personality.[/img]
[b]History:[/b]
Three good paragraphs pleeease. Do some research on your character if you must.

[b]Other:[/b]
Anything else you'd like to add. You can put fun facts if you want to :)
[/font][/center]
---
---
Once you reserve a character, you will have 48 hours to at least start the character sheet. Reservations are first come first serve.
Keep the gender ratio even please! If you're reserving multiple characters, you must have at least one male for every two females. Maximum of three characters.
You are allowed to change a character's name and have their traditional name be a nickname.
Be nice to everyone in the OOC. If you have a problem, pm me, but just remember that I will not take any sides in anyone's arguments.
You should be able to make original characters. Plagiarism is wrong. WRONG.
If you want to change a fc, please ask me by pm or ooc. Just know that I might be a little bit stubborn. If I see that it is better or about the same as the face claim I put down, then I will change it.
Please be active! I know everyone has things to do in the real world, but try your hardest to keep up with everything. Don't just make a character and bail out. I mean, isn't that a waste of time and effort? Try to make the character sheets as quickly as you can if possible. I'd like to start this roleplay before everyone loses the "magic" of it.
Yes, there will be violence and other things like that. If you can't handle that, then mayyyyybe you shouldn't join…
No godmodding. NONE. NOTHING. NADA.
Please be literate, PLEASE be literate! I would like a minimum of 350 words per character in your posts. Try to use good spelling and grammar, and please write in third person.
To join, tell me your favorite story/stories in the ooc. It can be a fairytale, or just a book that you've read.
By the way, I may/may not be adding more characters and stories once all of the ones above are filled. If you have any suggestions for characters of your own, please pm me and maybe just MAYBE I'll say yes. I won't accept any original characters, only characters found in fairy tales.
Most importantly, have fun :)
Taking place in...
Arcs are bundles of posts that you can organize on your own. They're useful for telling a story that might span long periods of time or space.
There are no arcs in this roleplay.
There are no quests in this roleplay.
Here's the current leaderboard.
There are no groups in this roleplay!
Welcome home, Promethean. Here, you can manage your universe.
Arcs are bundles of posts from any location, allowing you to easily capture sub-plots which might be spread out across multiple locations.
You can create Quests with various rewards, encouraging your players to engage with specific plot lines.
Settings are the backdrop for the characters in your universe, giving meaning and context to their existence. By creating a number of well-written locations, you can organize your universe into areas and regions.
Navigation
While not required, locations can be organized onto a map. More information soon!
There are no groups in this roleplay!
By creating Collectibles, you can reward your players with unique items that accentuate their character sheets.
Once an Item has been created, it can be spawned in the IC using /spawn Item Name (case-sensitive, as usual) — this can be followed with /take Item Name to retrieve the item into the current character's inventory.
Give your Universe life by adding a Mob, which are auto-replenishing NPCs your players can interact with. Useful for some quick hack-and-slash fun!
Mobs can be automated spawns, like rats and bats, or full-on NPCs complete with conversation menus. Use them to enhance your player experience!
Current Mobs
No mobs have been created yet.
Locations where Mobs and Items might appear.
You can schedule events for your players to create notifications and schedule times for everyone to plan around.
Add and remove other people from your Universe.
Orphanage
By marking a character as abandoned, you can offer them to your players as pre-made character sheets.
"I am a warrior..."
The Forge
Use your INK to craft new artifacts in Rewritten. Once created, Items cannot be changed, but they can be bought and sold in the marketplace.
Notable Items
No items have been created yet!
The Market
Buy, sell, and even craft your own items in this universe.
Market Data

Market conditions are unknown. Use caution when trading.

Quick Buy (Items Most Recently Listed for Sale)
None
Discussions
Topics

Replies
Views

Last post
Most recent OOC posts in Rewritten
There have been no posts in the OOC topic for this roleplay!