Sandrene Oswald
"No matter what happens, I'm going to prove that I'm a good person."
Dangerous Woman || Ariana Grande | Closer || The Chainsmokers ft. Halsey | Titanium || David Guetta ft. Sia
NAME
Sandrene Vanessa Oswald
NICKNAMES
Sandie
AGE
Twenty-two; 22
BIRTHDAY & ZODIAC
February 28 - ♓ Pisces
GENDER
Female
SEXUALITY & MARTIAL STATUS
Bisexual and Single
DIALOGUE COLOR
#13D4B9
HAIR
Brown
EYES
Hazel
SKIN
Light Tan
HEIGHT & WEIGHT
5'3" / 106 lbs.
ETHNICITY
Caucasian
MISC
Belly button piercing
Has a small birthmark on her left shoulder
╔════════════════════════════════╗
SPOILED ✦ STUBBORN ✧ HOT TEMPERED ✦ INTELLIGENT ✧ OBSERVANT
╚════════════════════════════════╝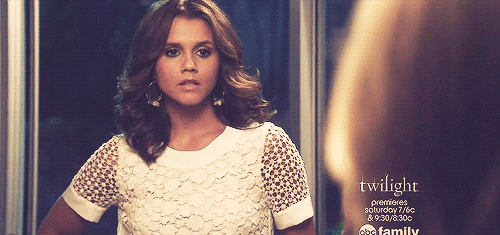 Sandrene isn't exactly one of the nicest people you will meet. She was raised into a life where everything was handed to her and she never had to work for anything. She always got what she wanted and so she grew up believing that her life would always be that way. In turn she gained a major attitude problem with everyone who crossed her path. Mainly because she didn't want anyone to see who she really is.

Deep inside of her is a very friendly person but it is very hard for anyone to ever meet that side of her. Sandrene is a tough person to open up. When she is around people, her walls are as thick as a concrete wall. The only time she allows that wall to drop is when she is by herself or writing in her journal. Her journal is the only one who knows any bit of her secrets. She trusts her journal and no one else.

When it comes to her decisions in life she becomes very stubborn. Things need to go her way or no way at all. It takes an awful lot of convincing for her to change her mind on certain occasions. Most of the time though trying to get her to change her mind would be little to no use.

Regardless of what others would like to say about her, she is very observant of her surroundings and is quite intelligent. Sandrene uses both of these skills throughout every decision in her life. She thinks things through and sees every possibility and deals with the outcome of whatever choice she makes with her head held high. Sure she might throw a small fit about certain things she chose to do, but that's part of who she is.

When it comes to her anger, if she is pissed off there is no filter on her. She will tell you exactly what she thinks without a care in the world of how it might effect the target or those around her. She keeps things real. Either deal with what she has to say or walk away and not have anything else to do with her. Either way she isn't going to keep her mouth shut for anyone. Sandrene is a strong believer in standing up for herself, no matter the issue.
HISTORY
Being an only child made Sandrene grow up even more stubborn and spoiled than every other rich kid in the world with siblings. She never had to learn how to share or get along with others her age or any age really. Most of the time she would be left home alone during her high school years as her parents traveled and took care of their careers and businesses. To people on the outside looking in, this would be the life they have always dreamed of.
Of course Sandrene doesn't know any different, but she believes she is happy.

Sandrene was always able to spend as much money as she wanted, no matter where, when, or how. Everything was just handed to her on a silver platter. Growing up, she was always known as the popular mean girl. This was never an intentional thing for her, she just lived her life the way she always thought was right and through it all she became a bitch.

There was only ever one guy she dated in the past and she was cheating on him every chance she got. One day she was caught with his best friend and immediately things were ended between the two of them. Sandrene was devastated about it but she had it coming. So instead of continuing to pursue her ex,
she went out and started looking for someone to take his place. With Sandrene always alone, she became a bit lonely so having that bit of companionship meant the world to her.

She never had any real friends she could talk to about what bothers her because everyone she hangs out with just want to be around her because of her popularity, money, etc. Sandrene always has a facade on and it only comes down when she is at home by herself.

As the years went by, things started to overwhelm her parents about how she was raised and there was nothing they could do to change things besides sending her out to the Rich to Poor program. They wanted her to learn what it was like to work for the things she has. Her parents knew that Sandrene would throw a huge fit about the situation but eventually she would give in just to drop the argument. Which was exactly what happened.