---
---
---
❝Loving someone is impossibly hard when what's good for them is what's bad for you.❞
---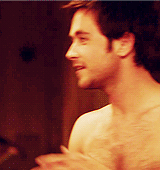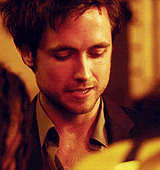 ---
---

---
---
| Full Name |
"I'm the fifth in a long line of Benjamins." Benjamin Bradly Bones

| Nickname |
"Take your pick." Benjamin doesn't really go by his full name. Sure, you could call him his full name if you'd like, but seeing as the name not only belonged to his father, but his grandfather as well, people tend to switch it up in order to avoid confusion. Typically, he just goes by Ben, it's the most common nickname he gets, but his family calls him Ben Jr. He also has a couple close friends that call him Benji, and he doesn't mind this either. Other than this, his sisters sometimes call him Benny. To his gang though, he's just Bones because it's considerably more badass then Benji or Benny.

| Age |
"I probably shouldn't still be alive but I've become somewhat of an expert at cheating death." Twenty-five years-old

| Gender |
"Does Ben sound like a girl's name?" Male

| Role |
"I really did love her." The Ex-boyfriend
---
---

---
---
| Distinct Markings |
Piercings
Benji currently has no piercings. When he was younger, he used to have a stud in one of his ears, but he doesn't wear it anymore.
Scars
Ben has too many scars to count. With some of the shit he's lived through, he's lucky to even be alive. Coming out unscathed would be asking way too much. He's got more than one bullet scar in both his back and his chest, as well as one on the upper part of his right arm along with these, he's also got multiple knife scars, but the most prominent is on his lower abs. This wound nearly took his life.
Tattoos
Unlike a lost of the other guys, Ben doesn't have very many tattoos. What he does have, is a skull on his upper left arm and bones on his right hand. He also has a small motorcycle silhouette tattooed on the inside of his left middle finger with a small H next to it for Harley, though know one knows what it means.
---
---
---
---
| Likes |
❤ Drugs
❤ Parties
❤ Dogs
❤ Sex
❤ Motorcycles
❤ Nightime
❤ Fighting
❤ Smoking
❤ Guns

| Dislikes |
✖ Being told what to do
✖ Stupid people
✖ Having to be responsible
✖ Tea
✖ Being away from Harley
✖ "Catty" women
✖ Letting his father down
✖ Being told no
✖ Being lied to

| Fears |
"I'm pretty fearless."
☪ Letting his family down → Ben isn't afraid of a whole lot. He's always getting himself into dangerous situations. However, he is afraid of letting his family down. He knows they expect a lot of him and he wants to be able to live up to their expectations, he's just afraid he can't.
☪ Being the leader → As the leader of his gang's only son, Benji knows that, when his father goes, he'll be expected to take over. He's not the most responsible guy in the world however, so he's afraid he won't be able to follow in his father's footsteps.
☪ Never seeing Harley again → Benji knows he has to stay away from Harley or her family will kill him, so he does, but he is afraid he'll never see her again. She was everything to him at one point, and he really needs her, but he can't have her and he's afraid he'll lose it because he misses her so much.
---
---

---
---
[size=90]| Personality |
"You'll never get anywhere with a bad attitude." Benji is the kind of guy who doesn't do what he's told, doesn't take no for an answer, and doesn't seem to know when to stop. He's pretty carefree, despite the shitty life he's lived, he tends to have a generally positive attitude. Not because the shit he's been through doesn't hurt him or because he's come to terms with it and moved on though. The only reason he has the ability to laugh still is because he's completely and utterly careless.

A long time ago, he decided it's better not to care so he doesn't. He does things without thinking about how it will affect people around him and, honestly, without really giving a damn. To him, life is a big game, and, as far as he's concerned, there's never an inappropriate time to make a sarcastic crack. He's a wise ass, always using crude humor to cover up what he's really feeling without giving a shit about who it hurts.

Only one girl in the world has ever been able to make him own up to his feelings and, when he was with her, he was a different person entirely. She was the only person who's ever made him want to be responsible and he was going to marry her, but she got ripped away from him and losing Harley was the hardest things he's ever done.

Now, he spends every waking minute of every day trying to get over her. He sleeps with random women almost every night, uses and abuses anything that'll get him high, and drinks way more than is healthy. He gets into fights just because it's the only way he even knows how to vent anymore, and that makes his temper dangerous. He never used to have such a horrible temper, but now that he doesn't know how to feel anymore, when he's angry and beating the shit out of someone, it's like he's channeling all those bottled up emotions into every swing of his fist. Once he gets started, there's no stopping him. He'll kill without so much as blinking.

The one thing Benji finds peace in still is riding. He'll get on his bike and ride for miles just to clear his head, only the problem is, he can't keep going. He's had fantasies of kidnapping Harley, getting on his bike, and taking off. All he wants is his bike, the road, and Harley, but he knows he can't have any of it. He has to stay with his family. He has to be his father's son and someday, take over the role of leader.

To leave would be letting his father down and, as much as he hates the life he's been born into, he knows taking off isn't an option. He wasn't raised to run away from his problems. The only problem he ever ran from was loving Harley and it's absolutely killing him.
---
---

---
---
| History |
"It's been a long road, but I'm still here." Benji is his father's only son and the oldest child in his family. His father and mother had the rare privilege of being totally and completely in love. They were each other's everything.

After Benji, there was Sarah, then came Kellie, and finally, the twins Roxie and Parker, all girls. His mother was a hopeless drug addict, Benji doubted there's ever been a day in her life when she wasn't high, but it didn't change the fact that she had the biggest heart he'd ever seen in a person. She loved him and his sisters very much, even if she wasn't very good at mothering. Her problem was that she was just irresponsible. Her mothering skills were that of a six year-old with a goldfish.

His father, on the other hand, would have made an excellent parent, if he was ever around, because when he was, he was great. Ben looks up to no one the way he looks up to his father because he was the only person in the world who could make his mother pull her shit together and realize she was a mother and she had responsibilities. He would come home, get the household back into shape, knock some sense into her, and then leave again, and it would work for a few days, until he'd have to take over again to take care of his sisters because his mother forgot to feed them or didn't come home for long amounts of time.

When he was eleven, his father taught him how to use his first gun. When he was fourteen, he shot someone for the first time.

Since that day, his life became even more of a mess than it already was. He started working for his father, and threw himself into some of the most dangerous jobs on purpose because he was a stupidly arrogant kid with no sense of danger at all. He can't even begin to count the number of times he'd nearly been killed.

When he was sixteen, his mother died of an overdose while his father was gone and, when he came home, he was utterly devastated. Her death changed his father a lot. He became cruel, cold, and closed off. Benji had always been raised to believe that family was the most important thing in the world, but suddenly it was all about the gang and work.

When he was eighteen, his senior year of highschool, was when he met Harley. He fell in love the first time he saw her smile and he knew just by looking at her he'd marry her someday. At that point, he was an irresponsible little shit who didn't give fuck about anyone or anything, and the last thing anyone would ever expect out of him was marriage, but looking at her, he knew she was it.

She gave him hell, making him chase, but eventually, he finally caught her and they were together for four years. Halfway through their third year together, he proposed. He'd never loved anyone more and he knew, if there was ever a person he wanted to spend the rest of his life with it was her.

To his happiness, she accepted, only her family didn't. She told them about the proposal, and he knew who she was and who they were from the start. He knew, not only would her family not approve, but neither would his.

Suddenly, her family had it out for him and his father and every single one of his sisters but Roxie was pressuring him to break it off. He didn't know what to do, until eventually, the pressure became too much and he turned to his father for help. His father suggested faking his dead to get the Delgados off his back, so, with his help, he did.

That was three years ago. He's been missing her every single day since and it's driving him absolutely nuts that he can't see her anymore. He's pretty much reverted back into the careless, arrogant asshole he was before her, turning off all emotions to try and keep her out of his head, hurting people left and right without so much as a second thought, not really caring anymore.
---
---
---
---
The Mighty Fall
Fall Out Boy
[Big Sean]
Oh God!
Sean Don
Fall Out Boy!

Did-did-did you trip down 12 steps into Malibu, ooh, ooh
(Malibu, ooh, ooh, ooh,)
So why the hell is there a light that's keeping us forever, uh, uh, uh
Bel Air baby, did you get dressed up?
Pretty pout, pout
(While you bottomed out out)
I can't stop it when there's chemicals keeping us together
Uh, uh, uh, I'm singing

Whoa, how the mighty fall
The mighty fall
The mighty fall
They fall in love
How the mighty fall
The mighty fall
The mighty fall
Oh, how the mighty fall in love

Your crooked love is just a pyramid scheme
And I'm dizzy on dreams (and I'm dizzy on dreams)
But if you ask me two's a whole lot lonelier than one
B-baby we should have left our love in the gutter where we found it
(Gutter where we found it)
'Cause you think, you think your only crime is that you got caught
I'm singing

Whoa, how the mighty fall
The mighty fall
The mighty fall
They fall in love
How the mighty fall
The mighty fall
The mighty fall
Oh, how the mighty fall in love

It's getting clear
You're never coming clean
So I'll lock you up inside
And swallow, swallow the key

[Big Sean]
Yeah. Hello?
Yeah, I know you said not to call unless I'm dying
Well, I'm driving and I can't stop staring at my eyelids
But even though my eyes closed, I still see you
I just hope that when you see me I'm not see-through
You know how we do
Some times I swear, I need a day just for me to lay
With some T and A,
But the way we, the way we do is deeper
Baby straight up chemistry DNA
Make me wanna give you every dollar out my B of A
Like, I let her climb on top
I'm either fuckin' or workin', so the grind don't stop
They say I got screws missing, well, hell, only when I'm missing you
And, hell, yeah, I'm a dick, girl, addicted to you

Whoa, how the mighty fall
The mighty fall
The mighty fall
They fall in love
How the mighty fall
The mighty fall
The mighty fall
Oh how the mighty fall in love
_________________________



_________________________
A Martyr For My Love For You
The White Stripes
She was sixteen and six feet tall
In a crowd of teenagers comin' out of the zoo
She stumbled started to slip and fall
Teeter-tottered on the top of patent leather shoes
I happened to catch her and said,
"maybe these ruby shoes are a little cumbersome for you"

Maybe for you, now

But not as shaky as I must have seemed
Talkin' junk through her giggle, little teenage dream
And on the phone I could not compete
My dumb-love fake competence was getting weak
For a sec' I thought I sounded sweet
But sure 'nough in a gruff, faint voice
I heard myself speak

[Chorus:]
I could stay a while
But sooner or later I'll break your smile
And I can tell a joke
But one of these days I'm bound to choke
And we could share a kiss
But I feel like I can't go through with this
And I bet we could build a home
But I know the right thing for me to do
Is to leave you alone

Leave you alone, now

I'm beginning to like you
So you probably won't get what I'm going to do
I'm walkin' away from you
It probably don't make much sense to you
But I'm trying to save you
From all of the things that I'll probably say or do

I'll probably do

[Chorus:]
I could stay a while
But sooner or later I'll break your smile
And I can tell a joke
But one of these days I'm bound to choke
And we might share a kiss
But I feel like a can't go through with this
And I bet we could build a home
But I know the right thing for me to do
Is to leave you alone

Leave you alone, now

You'll probably call me a fool
And say I'm doin' exactly what a coward would do
And I'm beginning to like you
What a shame it's a lame way to live
But what can I do?
I hope you appreciate what I do

I'm a martyr for my love for you
A martyr for my love for you, now
A martyr for my love for you
A martyr for my love for you
---
---